Welcome to Magic With Gadgets Daily. For season five of the Magic With Gadgets Podcast we will be sharing with you a new kitchen gadget recipe every day for the whole of 2023.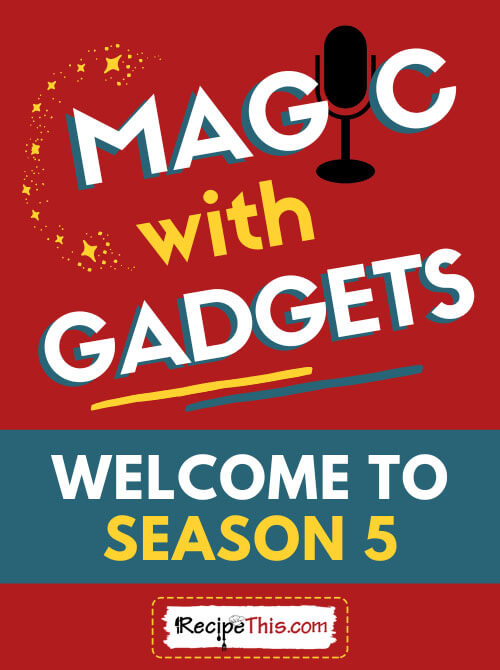 We have been running the Magic With Gadget podcast for a few years now and what we find is that people want to watch over our shoulder as we cook and have an easy way to follow a recipe.
Therefore 2023 with bring you a different kitchen gadget recipe every day, giving you a massive 365 kitchen gadget recipes to choose from.
Featuring all the best kitchen gadgets such as the air fryer, instant pot, slow cooker, soup maker, bread machine and so many others.
Plus, we all have busy lives, so we have opted for short straight to the point podcast episodes, which depending on the recipe averages between 3 and 6 minute episodes.
You can then check out the latest recipe of the day and have the podcast playing as you cook.
Or click here to access all our other podcast episodes starting with the first season right through to season 4.
January Episodes
February Episodes
March
April
May
June
July
August
September
October
November