Magic With Gadgets Podcast. Welcome to the Magic With Gadgets Podcast brought to you by Samantha Milner of Recipe This. A podcast that teaches people how to cook with their favourite kitchen gadgets.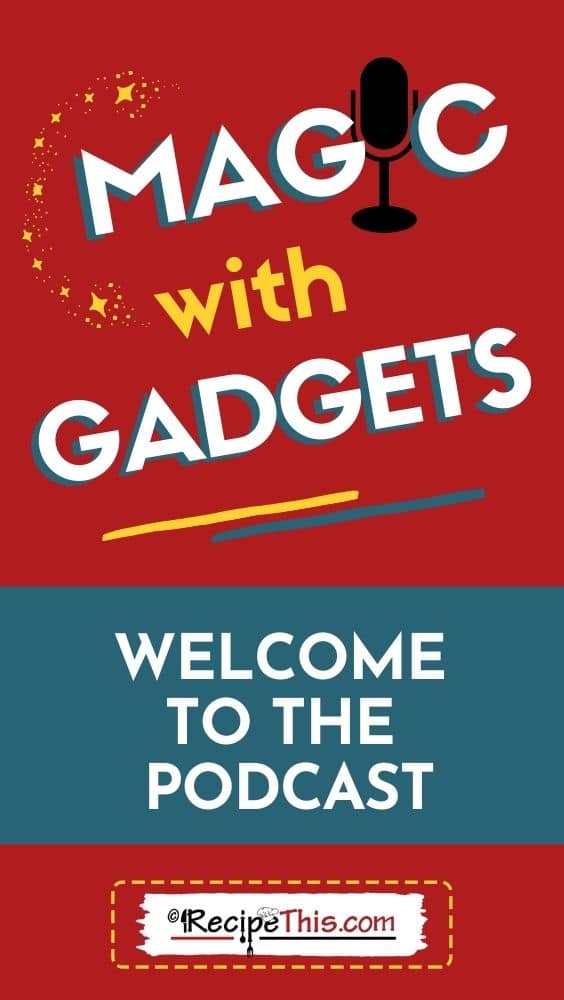 Magic With Gadgets
On the 5th anniversary of Recipe This, Dominic and I decided that the next thing we would love to provide for you would be a Podcast.
After agreeing on a name, we set to work on graphics, recording episodes and making sure we had the right technology for the job. Turns out we didn't and we recorded the first 8 episodes twice after a major screw up.
A podcast that would help readers like you learn more and more about the wonderful world of cooking with kitchen gadgets. It would be focused heavily on the air fryer and the instant pot because we used those gadgets the most. But would also give favourable mentions to the soup maker, slow cooker, sous vide, bread maker and blender.
We chose Magic With Gadgets because to us, these kitchen gadgets are magical. With a new episode each week for you to digest, it is great way to get more out of your kitchen gadget home cooking.
Of course, Samantha will be the voice behind the podcast, while Dominic will be editing it for you. So, expect a British Yorkshire accent with plenty of British humour.
I recommend that you subscribe to our weekly newsletter and then you will be kept in the Podcast loop and get to access our latest recipes as they happen too.
How To Listen To This Episode?
I have recorded for you an introduction episode so that you can learn more about this Podcast and check out my Yorkshire accent.
You can use the player above to listen to this episode of Magic With Gadgets. Alternatively search for Magic With Gadgets on your favourite podcast platform or click the links below: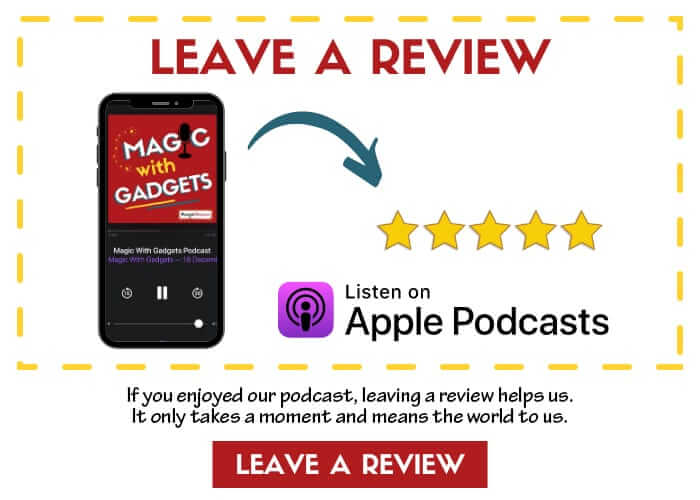 Access ALL Magic With Gadget Episodes
Season 1
Season 2
Season 3
Season 4
Season 5
We have created a separate page for season five because its an episode a day and will make this page really long. You can access season 5 links, organised by month by clicking here.