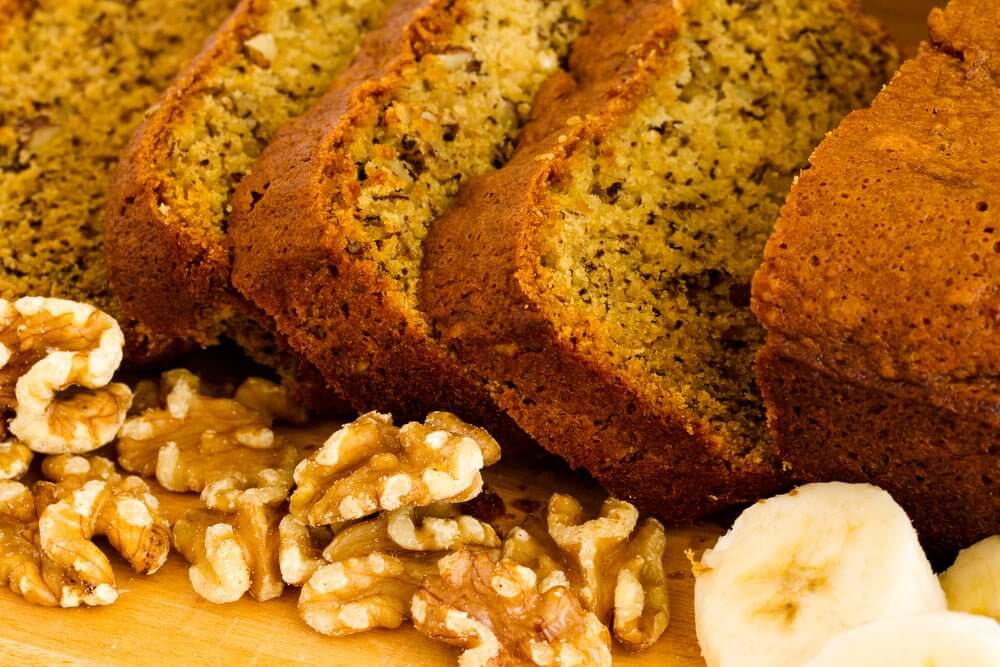 Welcome to our freshly baked banana bread in the Airfryer.
Also this is the last of our airfryer puddings and baking that we have been featuring this month and we hope you have enjoyed us adding a little sugar to the world of Airfryer cooking.
But this has only happened thanks to watching lots of people on Instagram showing that Airfryers are not just meant for chips and roast potatoes but amazing puddings are the future. Our highlights for the month have to be the Smarties Cookies & the Chocolate Chip Cookies. As I have a sweet tooth and these are certainly going to feature more often in our household.
Plus I often find with the oven that we forget about our biscuits. The amount of times I have sat sulking with Dominic because he has left my biscuits in the oven for too long, so they have end up burnt and inedible. But with an airfryer you know how long to cook for and you can hear the beep when it is done!
You may wonder why banana bread? Why finish the themed month on this? Well simply because everyone is baking some kind of bread in their Airfryer and we wanted to jump on the bandwagon and join the growing trend.
But we also noticed that they were all making fruit bread and it just seemed like such a great idea. So this is Dominic and his absolutely delicious banana bread. Oh and before you read the recipe this would be just as nice in little bun cases as banana muffins.
Testing out Freshly Baked Banana Bread In The Airfryer from @recipe_this
Click To Tweet
Freshly Baked Banana Bread In The Airfryer
Instructions
Preheat the airfryer to 180c.

Grease a tin that will slot into your airfryer.

Mix together the bicarbonate of soda with the flour.

In a separate bowl cream the butter and sugar until pale and fluffy, then add the eggs a little at a time with a little flour with each.

Stir in the remaining flour and walnuts.

Peel the bananas and mash them up and also add them to your mixture.

Place the banana bread mix into the tin and cook for 10 minutes on 180c, then 15 for 170c.

Serve!
Recipe Notes
It is your choice whether or not you add walnuts. It can add an extra flavour to your bread or you could add more bananas instead.