Do You Want To Receive 50% Commission On ANY Of The Recipe This Digital Products?
Simply spread the word about our recipe ebooks and courses and we will thank you with a generous one year cookie and a 50% commission for every sale you generate.
To get started enter your email address below and you will get instant access to your affiliate tools and our affiliate marketing newsletter. You will then be in the loop whenever we have any ebook sales, launch new digital products as well as our top tips from 12 years working in blogging.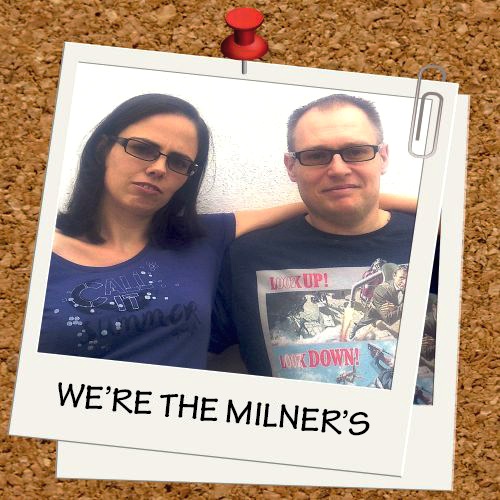 My name is Samantha and along with my husband Dominic, we run Recipe This. We started Recipe This in late 2015 and have since grown it into the six figure kitchen gadgets food blog that it has become today.
Prior to this we managed blogs for clients, had our own niche blogs and built up a thriving business. We also launched our first 6 figure blogging course way back in 2011 long before Teachable became a thing and instead of teachable, the course material was delivered by email.
When we started Recipe This, we soon found a big demand for recipe ebooks and as time has gone by, we have created more and more of them.
But each week, we received more and more emails from interested affiliates and made the decision to open ALL our digital recipe products to affiliates.
Air Fryer Ebooks
Instant Pot Ebooks
Other Ebooks
It doesn't stop there though. Don't think that there is just $10 to be made from our 101 recipe themed ebooks. We love sales funnels and have evergreen follow up messages to subscribers, tripwires, medium ticket upsells and are adding high ticket upsells later this year. You can also affiliate our popular free ebooks and printables and then let the sales funnel make you affiliate commissions.
FREE Ebooks
And each of those 4 products have a $7 upsell that converts at 25%. I.e. for every 4 of our readers that completes the mini course, 1 will buy it. Then we have a very high conversion rate of those that buy the tripwire that will go on and buy many more ebooks from us.
10 Interesting Facts About Our Ebooks
8 out 10 buyers that purchase our air fryer frozen food ebook, also buy the upsell of our chicken, potato, and breakfast at the same time. Including their discount this takes the sale value from $15 to $35.80. Giving you a $17.90 commission.
Once in our email sales funnel most of our free mini course readers will buy the tripwire ($7), 101 beginner recipes ($20), our frozen food including upsells ($35) and then go onto buy future products. One of these buyers could bring you $31 in commission from you recommending a free mini course.
Our best seller is our 101 air fryer and 101 instant pot beginner recipes. Newbies to these kitchen gadgets love to have a list of recipes to work through.
Many buyers of the 101 instant pot recipes, also have an air fryer and this will double your commission if they buy both.
When moving to Send Owl we found that our revenue from each customer tripled. This is because we have an upsell at the checkout for every product we sell.
We have an advanced version of our mini course that sells for $7. This builds up the trust of new readers with a cheap tripwire and is our highest converting tripwire we have ever sold.
We run Black Friday sales each year on our ebooks, readers are given the chance to choose which ebooks to buy at half price. This has resulted in a big bump of sales which you can get involved in.
We have a very low refunds rate. Our customers love that they can download air fryer or instant pot recipe ebooks and we get a lot of great compliments and reviews.
We have sold the ebooks first, before offering them to affiliates to make sure they convert and that they convert well. Then tweaked the sales funnel before offering them to you to promote.
You can affiliate any page on Recipe This. If you want to focus on printables then you can. The choice is yours.
Why Become A Recipe This Affiliate?
A brand that your readers can trust
High quality ebooks and courses with low refund rates
50% Commission on any affiliate sales you generate
One year cookie with Send Owl
Paid through PayPal
Free ebooks and printables to promote
Affiliate tools
Any affiliate support you need (just email me)
Access to our affiliate marketing newsletter (only available to our affiliates)
Notified of any ebook sales
Simply enter your email address below and we can get started with our AMAZING partnership:
FAQ
What if someone doesn't buy straight away? That is no problem as we offer a one year cookie. Meaning that if they return anytime in the next year you will be credited with the commission.
When do I get paid? You get paid a month behind. This means if you generate affiliate sales in January you will be paid for them at the 28th February, or February sales will be paid at the end of March and so on. The reason for the delay is to give the customers the opportunity for a refund.
Why is the commission 50%? We like to consider it to be an equal partnership. We put in the hard work creating the digital products and then you work hard promoting it. Because we are both working hard, we should both earn the same.
Do you have to have a big blog following? Absolutely not. You could even promote us when your blog has just started. Or like some of our affiliates you can promote on You Tube, social media etc. Or to your mailing list.
How long does the approval time for new affiliates take? Not long at all, when we get your email, we will process it for you as quick as you can. Expect up to 3 working days in case we are out of the office when your request comes in.
What do you expect of me? For you to abide by the law and not spam people with your affiliate link. Most importantly to abide by the affiliate laws of your country and to properly disclose affiliate links when you use them.
Who is best suited to the Recipe This affiliate programme? Those that get the best ROI are those that have a blog focusing on instant pot or air fryer recipes. Maybe you had an air fryer recipe that gets good traffic, simply by optimising it, you can be bringing in a new income stream.
Why we use Send Owl for our affiliates? We spent many, many years on Clickbank and realised we were losing a lot of money on CB and so was our affiliates. Their cut was much higher, it was difficult to make money with upsells and their support was slow. By being on Send Owl we can upsell other products at checkout, have better control and be able to increase the cookie length to one year.
What happens next? Once you have filled in your email address with one of the two forms above, you will be asked to fill in a form. This gives us all the information we need to quickly get you set up as an affiliate and keeps everything organised. While you are waiting you will also be given access to the tools area where you can download graphics to use and plan your affiliate strategy.
If you have any further questions about our affiliate programme, please get in touch. We're more than happy to help you out.