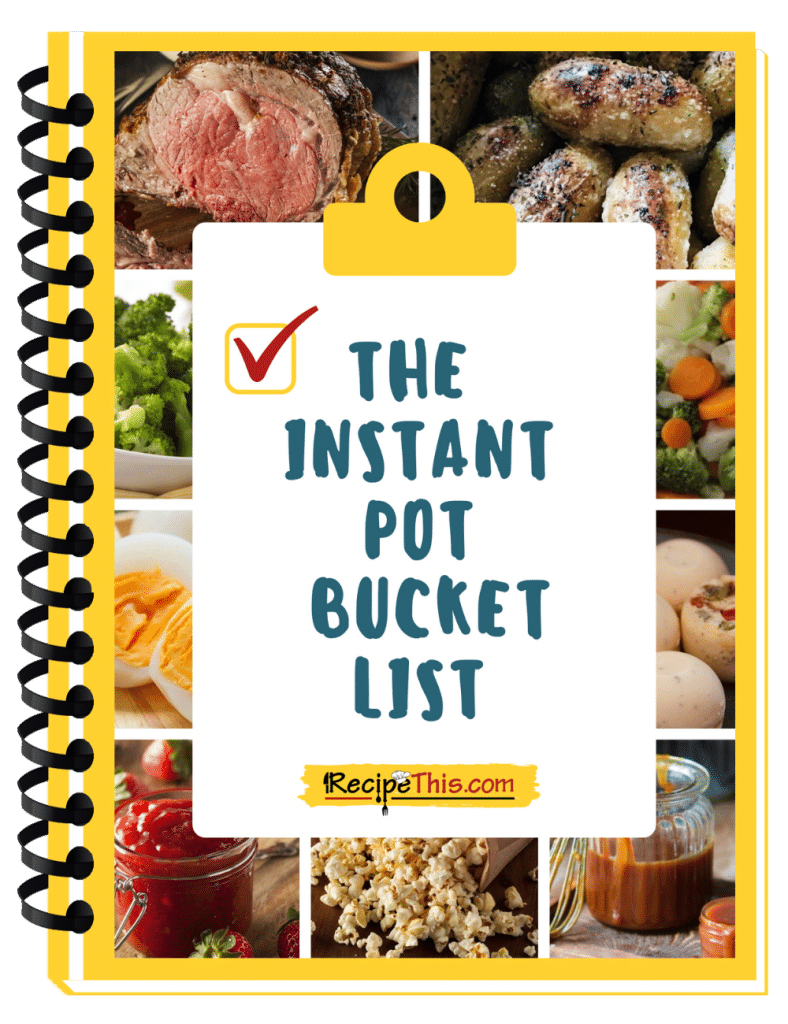 FREE from the creators of Recipe This
Are you new to the instant pot pressure cooker? Packed with easy to follow practical instant pot recipes, the instant pot bucket list shows you 25 incredibly easy instant pot recipes that you should cook first. Also, ideal if you want some new instant pot ideas to try.
A total game changer. These instant pot recipes are the ones I wish I had when I got my first instant pot in the winter of 2016. Perfect for any brand of electric pressure cooker with both imperial and metric measurements.
Delivered to you in a FREE PDF Download this instant pot bucket list includes:
How To Cook Frozen Vegetables In The Instant Pot
Instant Pot Frozen Broccoli
Instant Pot Broccoli
Instant Pot Butternut Squash
Instant Pot Carrots
Instant Pot Egg Bites
Instant Pot Hard Boiled Eggs
Instant Pot Brown Rice
Instant Pot Baby Potatoes
Instant Pot Baked Potatoes
Instant Pot Garlic Spaghetti
Instant Pot Mushroom Soup
Instant Pot Salmon
Instant Pot Beef Tips + Gravy
Instant Pot Beef Roast
Instant Pot Beef Stew + Dumplings
Instant Pot Rotisserie Chicken
Instant Pot Tuscan Chicken
Instant Pot Frozen Italian Sausages
Instant Pot Frozen Chicken & Potatoes
Instant Pot Strawberry Jam
Instant Pot Popcorn
Instant Pot Caramel
Instant Pot Chocolate Cake Bites
Simply enter your email address below and we get your instant pot bucket list sent straight over to your email account:
PS: We will also email you whenever we have new and exciting Instant Pot recipes and add you to our instant pot newsletter. Though, you can of course unsubscribe at any time.