How To Steam In The Instant Pot
This Post Contains Affiliate Links. Click Here To Read Our Full Disclosure.
How to steam in the Instant Pot. If you would like to steam your favourite fruits, vegetables, fish, desserts, and eggs in the instant pot pressure cooker, then this is how it is done.
I originally shared with you my instant pot steam guide back in 2017. I have steamed a lot more in the instant pot now and this is the updated version.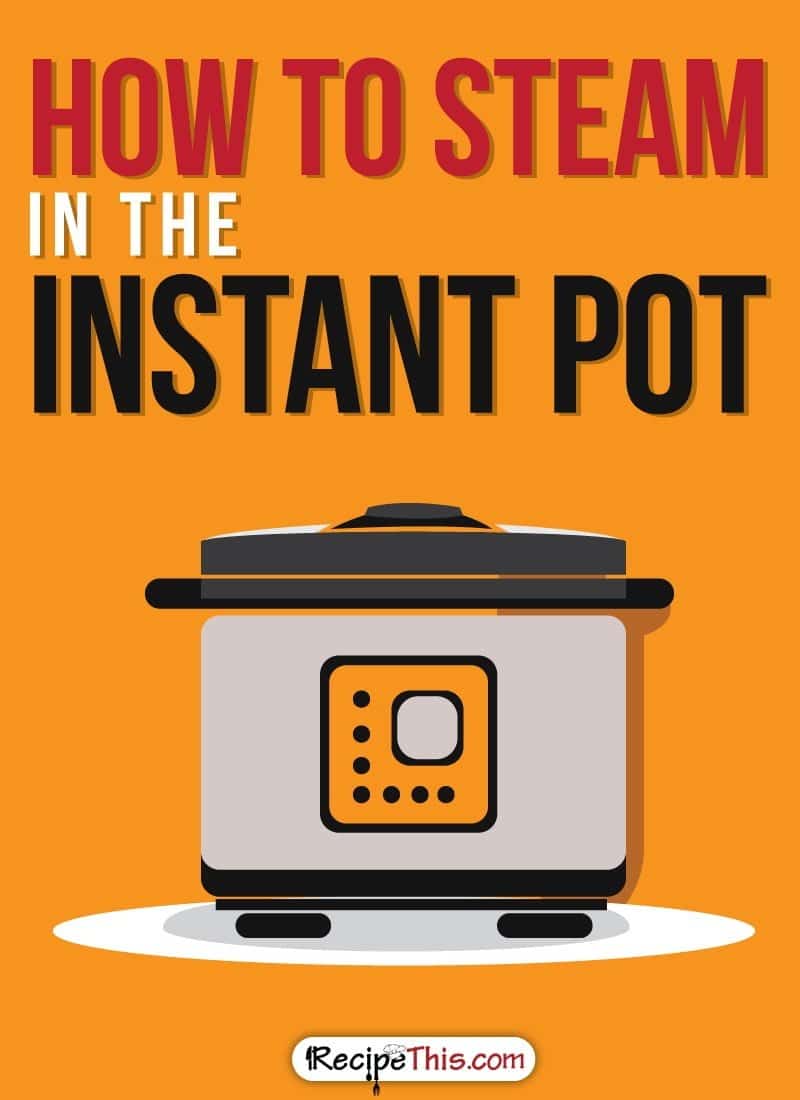 At home in the Milner kitchen most of the instant pot recipes we cook on a day to day basis involve using the steamer function.
It has been great fun to share with you these delicious recipes over the years and to show you my favourite of the Instant Pot buttons.
But it feels like I have barely covered the steam function, and this is why I wanted to put this blog post together for you.
But first I am sure you are wondering what the big deal is with the steam function on the Instant Pot and why you should be using it?
Well firstly when I think of the Instant Pot the first thing that enters my mind is what most people perceive an Instant Pot to be about:
Quick cooking
All in one cooking
Easy cooking
This means that the bulk of people that buy them are always thinking about something quick.
Not necessarily about healthy eating and probably why the cheesecake has become as successful as it has. You can make a cheesecake much quicker than you could before and it is so simple as well.
This means that the steamer section, is just never given credit because we always think of the steamer for healthy eating (well that is unless you want to check out my steamed puddings???)
So if you do want to eat healthy in the Instant Pot, then the steamer is a must and I would recommend you start with it for cooking in your Instant Pot….so read away and we can talk everything steamer!
What Could YOU Steam In Your Instant Pot?
Anything that you imagine boiling will cook much quicker in a steamer in the Instant Pot. Classics that cook very well in the Instant Pot using the steamer include:
Boiled Eggs
Fish
Meat
Vegetables
Pureed Fruit
Condensed Milk (into caramel)
I love it for the boiled eggs as it is just so quick and the peel so well. If you boil an egg in a pan you then spend ages trying to remove the shells, but the steamer in the Instant Pot makes it so effortless, that you will actually end up eating boiled eggs more and more.
For fish you can cook delicious fresh salmon and it comes out so amazing. None of the flavour is lost and its much lower in calories than cooking it in a shallow pan.
Meat can also be steamed in the Instant Pot. This is particularly good if you fancy a quick chicken salad.
You could wrap some marinated chicken in silver foil, place it in the Instant and it will then be cooked while you are preparing the garnish.
Vegetables are heaven on earth. That is because vegetables boiled lose not only the nutrients but also the flavour.
Once you taste vegetables out of a steamer, you will never go back to boiled again.
If you want to cook fruit, then just like with vegetables use the steamer. It is faster and the flavour is amazing.
I know it is not strictly healthy but the biggest amazement of the Instant Pot has to go to the condensed milk into caramel.
This is worth the purchasing of the Instant Pot just for this. Instead of it taking 4 hours you are suddenly done in 40 minutes.
How Do You Steam In The Instant Pot?
Well now that I have named the top 6 things to steam (I am sure there are plenty more but they will get you started) how about how to steam?
Well the thing you always need to know is:
Always have a cup of water in the bottom of your Instant Pot. Before you start a meal add this first and then you won't forget. A cup is 250ml so you could use a jug to measure this out, a cup or whatever is easiest for you. If you want your food to be marinated you can always add this as stock just as long as 250ml of liquid is in the bottom.
Not all meals are equal and you will find that even though you can cook broccoli for 1 minute, carrots for example are thicker and need much longer. So make sure you adjust your timings and get a good understanding of how long to steam different foods.
Make sure you set the lid to sealing and that it goes to pressure. Otherwise you will end boiling your food and losing the delicious steamed flavour.
Use a steamer basket as if you don't it will again be liking boiling your food. A good steamer basket also has a few moderate holes so that the food can breathe and so that you can create the best meals.
If steaming a whole meal, place the hardest to cook things at the bottom of the steamer basket and then lay the rest on top. An example would be hard carrots on the bottom to thin strips of chicken on top.
Save your stock – if for example you are making salmon and broccoli, then the salmon juices will drip down giving you a brilliant fish stock for a future meal.
Don't over fill your steamer basket, otherwise things will not cook properly and the flavour will be gone.
Then to actually steam you would:
Place the cup of water in the bottom of your Instant Pot inner pot.
Place your steamer basket into the Instant Pot.
Add the ingredients you wish to steam into the basket.
Place the lid on your Instant Pot and set to sealing.
Click on the steam button and cook for your planned time.
Manually release pressure
Using the steamer basket loop remove the steamed food and serve.
Quick Instant Pot Steamer Chart
Here is a quick reference chart that you can pin for later with the different timings on it. That way if you want to steam in your Instant Pot then you have a quick reference to rely on:
Rather than struggling to print the image or jotting down all the info, we have a PDF version. You can download the PDF for free in our instant pot members area including lots of other instant pot printables, and free air fryer and slow cooker printables too.
Best Ever Instant Pot Steamer Recipes
This just leaves the best part. The cooking bit when you chop up your favourite foods, throw them in the Instant Pot and then let the Instant Pot do all the hard work for you.
Then you can get back to reading your book, playing with your kids, or like me at the moment your Netflix Marathon!
All these recipes I have picked out from our blog as recipes that we are addicted to steaming in the Instant Pot: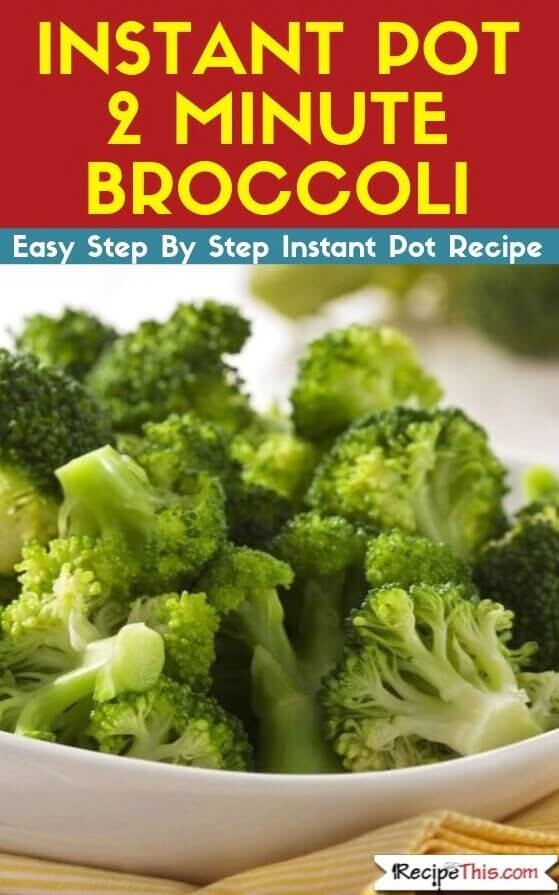 The first recipe I made in the Instant Pot was steamed broccoli. That is because it is shockingly easy to do and brings out the real flavour of the broccoli. We cook it like this for our dinner, to make a broccoli pizza base, or for baby puree for our youngest son.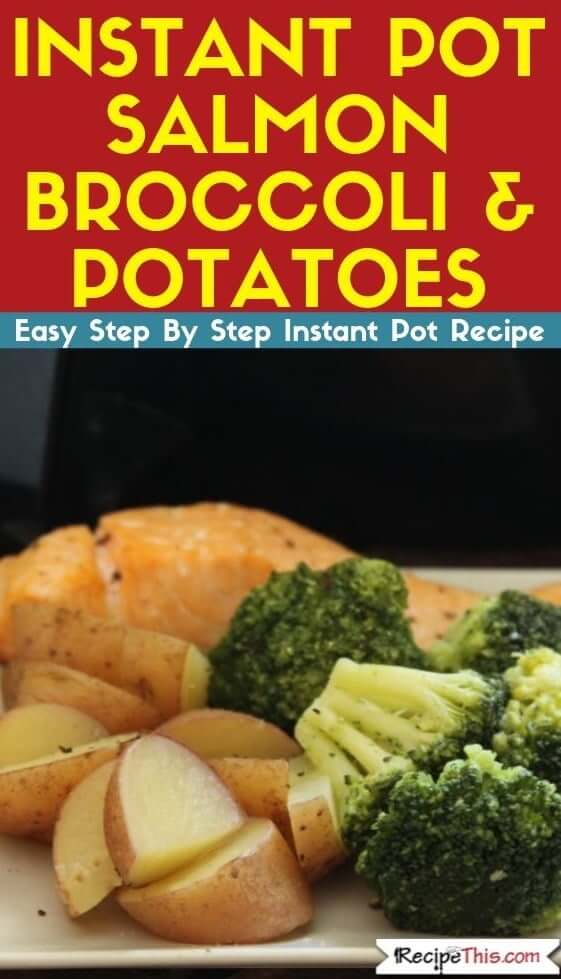 Or complete the meal by adding potatoes and salmon for a delicious home cooked lunch or dinner. It is also super healthy and perfect for if you want to lose weight. Though we will often have salmon and broccoli in the Instant Pot and then sweet potato fries in the Airfryer.
For a quick side dish to go with dinner, then place this in the Instant Pot. Or you could do them into thirds like you get at KFC and serve them with dinner. Either way I am a huge corn on the cobb fan.
I'm a huge fan of baked potatoes but they take so long to cook. Yet use the steamer on your Instant Pot and then you have delicious baked potatoes in just 30 short minutes. While they are cooking make your toppings and have a baked potato bar.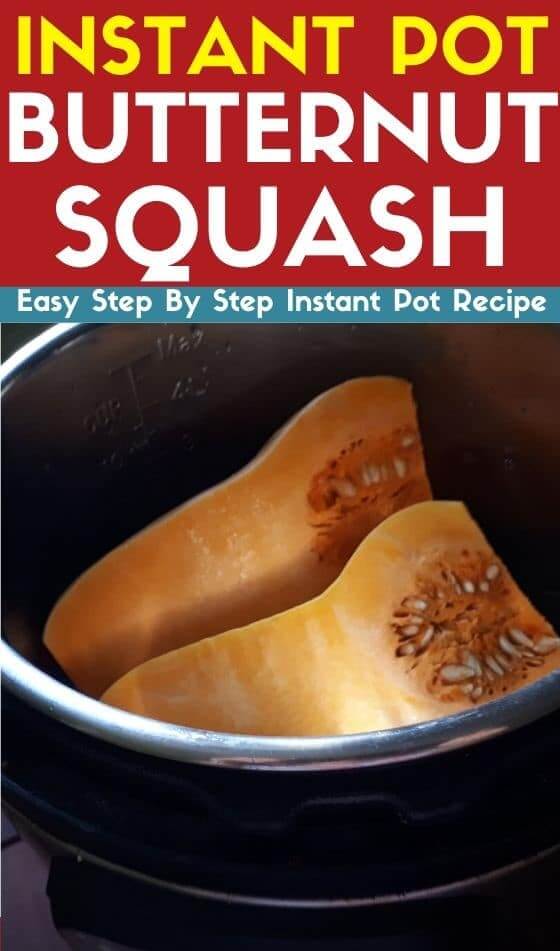 Now who doesn't love lasagne? Especially when loaded up with sweet potato and turkey? This is truly delicious and thanks to the steamer being built in, it makes it even quicker to cook.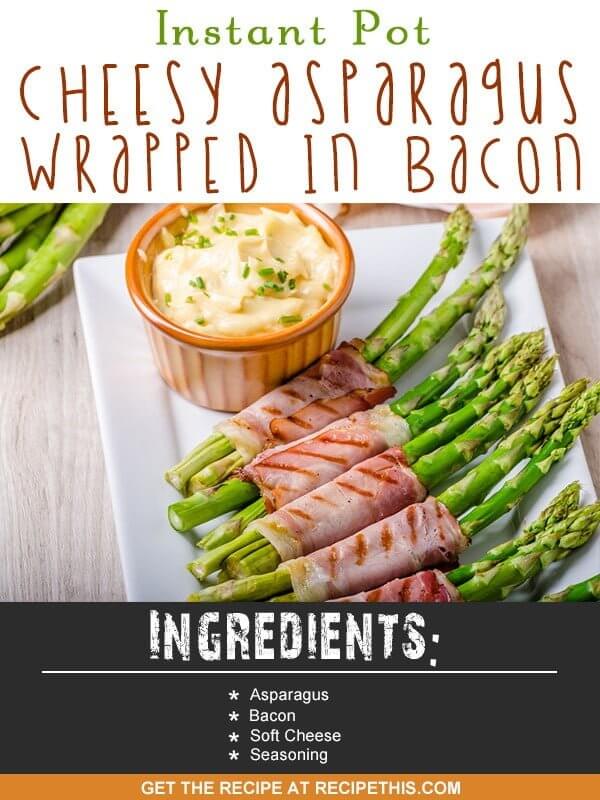 Enjoy a delicious side dish thanks to the Instant Pot steamer. Asparagus wrapped in bacon, but with a new twist = creamy cheese in the middle. It is perfect and makes it the best side you could ever cook in the Instant Pot and the asparagus just tastes so good when it is steamed.
Now to complete our favourite 7 recipes is our perfect boiled eggs. If there is something to steam to perfection it is these. They come out so good, then they quickly peel and you are left with loads of perfect boiled eggs.
Best Steamer Baskets
To make all these recipes happen it wouldn't be the same without the ste
To make all these recipes happen it wouldn't be the same without the steamer basket. Steamer baskets are so important when you steam food in the instant pot, that we have a blog post dedicated to it.
I recommend you read our best instant pot steamer baskets or check out one of our favourites here.
Can't read it now? Then pin it for later!