016: Should You Buy An Air Fryer Lid?
This Post Contains Affiliate Links. Click Here To Read Our Full Disclosure.
Air Fryer Lid. In episode 016 of the Magic With Gadgets Podcast we are talking about the air fryer crisp lid. Whether or not you should buy a crisp lid, would we buy a crisplid and if the crisplid is value for money. Along with air fryer crisplid recipes.
The Instant Pot Crisplid
As instant pot and air fryer technology has improved there has been improved instant pot and air fryer accessories, to make our life even easier.
So, I was overjoyed when in 2019 the Mealthy brand released their air fryer crisp lid. You simply attached the lid to your instant pot, and you could air fry.
It seemed like the best thing since sliced bread and soon other brands like Instant Pot were bringing out their own.
In today's podcast I wanted to share with you my personal feelings about the air fryer lid, whether or not I recommend it to you and what a difference this accessory can make to your instant pot cooking.
I recommend first though, before listening that you subscribe to our Recipe This newsletter. It includes notifications of future Podcast episodes, along with our popular instant pot and air fryer recipes.
How To Listen To This Episode?
You can use the player above to listen to this episode of Magic With Gadgets. Alternatively search for Magic With Gadgets on your favourite podcast platform or click the links below:
What You'll Learn In This Episode?
Would I buy an air fryer lid?
What are the best things to make with an air fryer lid
My all time favourite uses of the air fryer lid
Air Fryer Lid recipes
Will a crisp lid turn your instant pot into an air fryer
Subscribe & Review
Thank you for listening to the Magic With Gadgets Podcast. Have some feedback you would like to share? Want to be featured in a future episode? Want to help us spread the word?
Browse other episodes (access them all here)
Leave a comment below the blog post
Share with your friends on social media
Share your thoughts in our Facebook Group (you can sign up here)
Ask me a question or submit a guest request by filling out the form below
If our podcast has helped you, please leave a review on iTunes. Your reviews help spread the word and without reviews our podcast will not get seen. Plus, I love reading each and every one of them.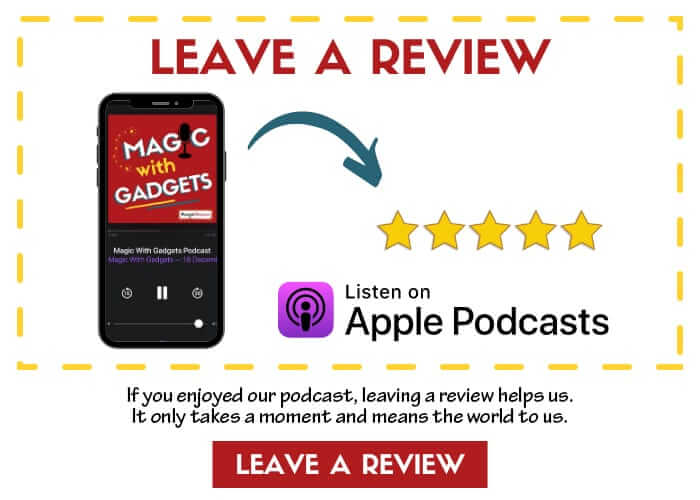 Links Mentioned In This Podcast
Can't listen now? Then pin it for later!