0025: Instant Pot Cooking Without Grocery Shopping
This Post Contains Affiliate Links. Click Here To Read Our Full Disclosure.
Instant Pot Cooking. In episode 025 of the Magic With Gadgets Podcast I will be showing you how to stretch out your instant pot cooking if you can not go grocery shopping. Ideal for saving money on groceries and for budget emergencies.
Instant Pot Cooking Without A Grocery Shop
Have you ever had one of those times, when you cannot go grocery shopping? Maybe you got sick and couldn't go, or your salary was paid late? Or maybe you want to cut your grocery bill by skipping a week? Or maybe you have a lot of food already in and want to use up what you have got.
In this week's episode of the Podcast, I will be showing you how we went over 20 days without a grocery shop and how we used the instant pot to stretch our family meals.
I recommend first though, before listening that you subscribe to our Recipe This newsletter. It includes notifications of future Podcast episodes, along with our popular instant pot recipes.
How To Listen To This Episode?
You can use the player above to listen to this episode of Magic With Gadgets. Alternatively search for Magic With Gadgets on your favourite podcast platform or click the links below:
What You'll Learn In This Episode?
Why we went 25 days without a grocery shop
How to assess what you have in and meal plan
How we stretched many of our meals for bigger serving sizes
Big batch instant pot meals that will last
What we did with a leftover uneaten burger
And much more
Subscribe & Review
Thank you for listening to the Magic With Gadgets Podcast. Have some feedback you would like to share? Want to be featured in a future episode? Want to help us spread the word?
Browse other episodes (access them all here)
Leave a comment below the blog post
Share with your friends on social media
Share your thoughts in our Facebook Group (you can sign up here)
Ask me a question or submit a guest request by filling out the form below
If our podcast has helped you, please leave a review on iTunes. Your reviews help spread the word and without reviews our podcast will not get seen. Plus, I love reading each and every one of them.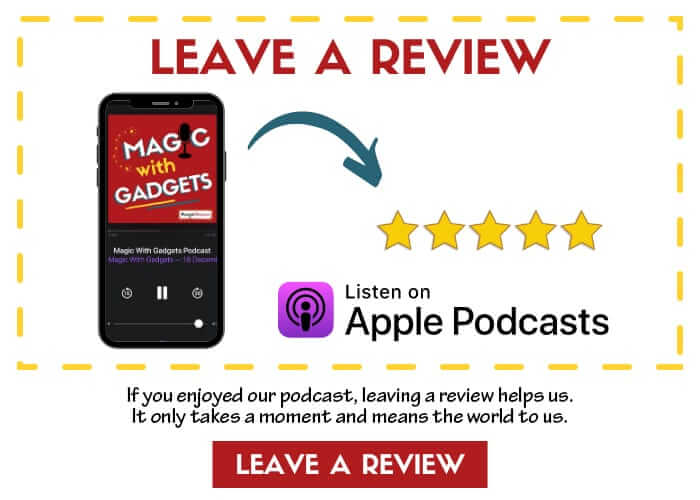 Links Mentioned In This Podcast
Can't listen now? Then pin it for later!