0033: Quit The Oven Challenge Part 3
This Post Contains Affiliate Links. Click Here To Read Our Full Disclosure.
Quit The Oven Part 3. In episode 033 of the Magic With Gadgets Podcast we are talking about quitting the oven and reducing your energy bills by cooking from just essentials ingredients and using just your kitchen gadgets.
This 3rd instalment of Quit The Oven is also featured in the Magic With Gadgets Podcast. Simply search for Magic With Gadgets on your preferred podcast player, then scroll to episode 33 of season 1 to access this awesome episode.
The Quit The Oven Challenge
In episode 1 we showed you how the kitchen gadgets can help you reduce your energy bills, in part 2 we showed you what an Asda Just Essentials food haul can be like, and today we are putting it altogether into a 7 day cheap meal plan that will have you saying goodbye to the oven once and for all.
It is also perfect for those of you that are still relying on the oven and would like to totally quit using the oven and find more and more recipes you can use with your kitchen gadgets.
Though first, below you can download your free PDF showing you how to quit the oven along with loads of recipes and a cheap grocery list.
[birdsend form=34599]
What We Spent On Our Just Essentials Challenge?
Firstly, I wanted to share with you EXACTLY what we spent on our 7 day meal plan.
I was aiming for great food without just having a diet of beans, rice and pasta and found that doing this with these products were really EASY.
I also didn't include seasonings as we often have seasonings in our kitchen cupboard. But everything else was with just essentials and the odd product not in their range.
We spent the grand total of £56.06 and that was plus delivery and note this was to feed a family of four for 7 days with leftovers so that is less than £15 a week per person.
If you are a single person and just cooking for one, then this is also easy to follow.
What we have done is put together a grocery list and a 7 day meal plan and then you can follow it along at home.
I recommend you click here and subscribe to Recipe This and our weekly newsletter. When you do, you will receive instant access to our members area which includes all our free ebooks including our Quit The Oven Ebook.
The Quit The Oven Ebook includes our grocery list, 7 day meal plan, recipes featured and lots of tips and tricks to help you quit the oven.
Or you can simply listen to our meal plan and grocery haul on the Magic With Gadgets Podcast.
Did You Know We Have A Podcast?
We started the Magic With Gadgets podcast in the January of 2021 as a way to offer a different way to enjoy Recipe This. It focuses on cooking with kitchen gadgets. You can find out more about our podcast here.
With weekly episodes that will help you cook smart with kitchen gadgets. This is episode 33 of the first season and you have the choice between reading this post, listening to the podcast or both.
How To Listen To This Episode?
You can use the player above to listen to this episode of Magic With Gadgets. Alternatively search for Magic With Gadgets on your favourite podcast platform or click the links below:
What You'll Learn In This Episode?
Our grocery hauls
What to buy to stay on budget
A run through of my just bought grocery haul
Top 10 essential ingredients
And much more
Subscribe & Review
Thank you for listening to the Magic With Gadgets Podcast. Have some feedback you would like to share? Want to be featured in a future episode? Want to help us spread the word?
Browse other episodes (access them all here)
Leave a comment below the blog post
Share with your friends on social media
Share your thoughts in our Facebook Group (you can sign up here)
Ask me a question or submit a guest request by filling out the form below
If our podcast has helped you, please leave a review on iTunes. Your reviews help spread the word and without reviews our podcast will not get seen. Plus, I love reading each and every one of them.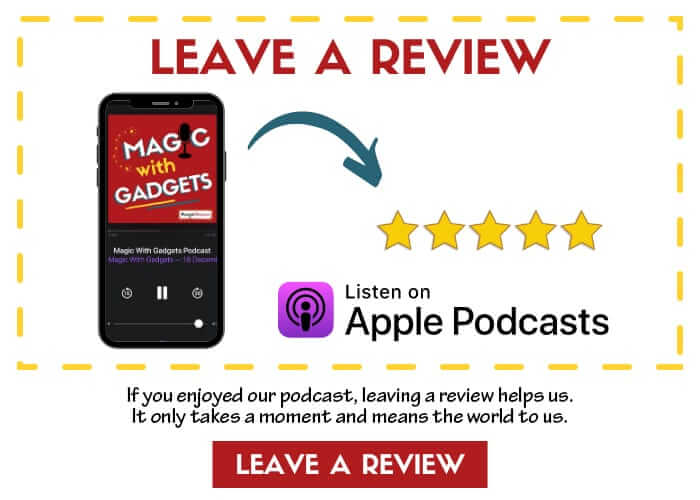 Can't listen now? Then pin it for later!