I went shopping at Aldi (with the hubby) and picked out the best Aldi products for you to cook with it at home in your instant pot electric pressure cooker.
If you have an Instant Pot, Crockpot Express, Ninja Foodi or even a Pressure King Pro or Mealthy, this this list of Aldi products is perfect for YOU.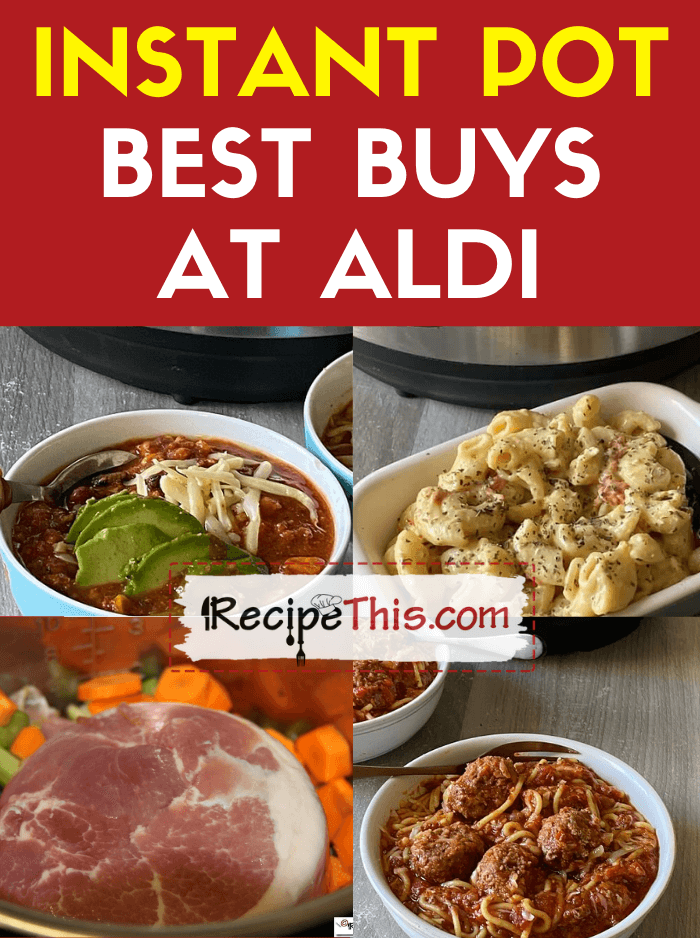 Best Aldi Products
Yesterday, we shared with you the best Aldi buys for the air fryer and today is all about the instant pot pressure cooker.
In the summer of 2018, we took the Instant Pot travelling around Europe with us and have a similar trip planned for 2022.
One brand we could find in all 8 European countries was Aldi and the familiar products that they sell.
We could make easy one pot dinners with Aldi products and have dinner ready easily without having a fridge, freezer, or pantry to use.
Now back living in the UK, we want to share with you, what are the best Aldi products for the instant pot and then you can use them in your instant pot recipes.
Though before we dive in do check out the rest of our Aldi series:
28 Day Aldi Meal Plan
Aldi Recipes UK
But back to the best things to buy at Aldi. I wanted to go shopping in Aldi, do you a video as well and show you the Aldi foods I regularly buy and are perfect for the instant pot.
Aldi Recipes UK
Note that we currently live in Yorkshire, Northern England. So, we are basing our Aldi food shop on the ingredients we can easily source.
When comparing notes with my US readers, I have found that they both carry very similar ingredients, and you may well be able to find them in both.
What To Buy At Aldi?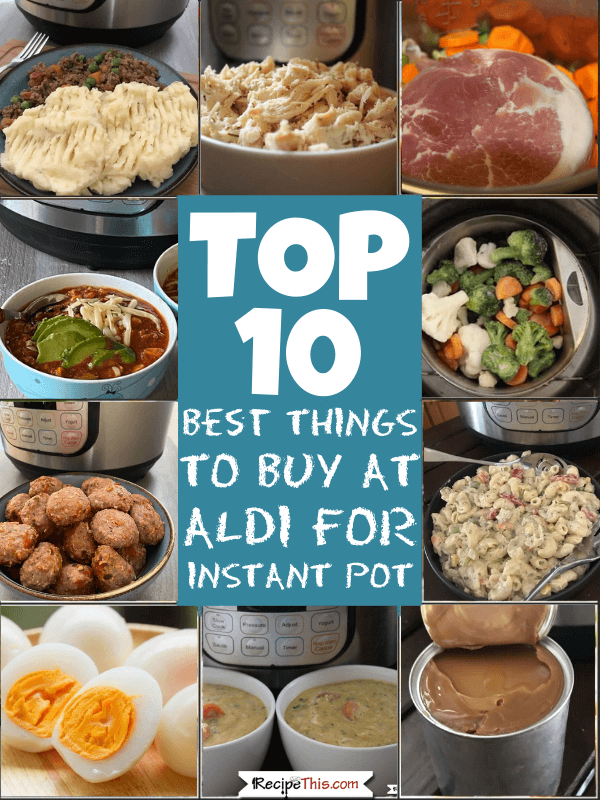 It was hard not to overfill a trolley with Aldi products, but I was good and made sure I didn't overwhelm you with different items. So, these are the best of the best of Aldi finds.
#1 Aldi Meatballs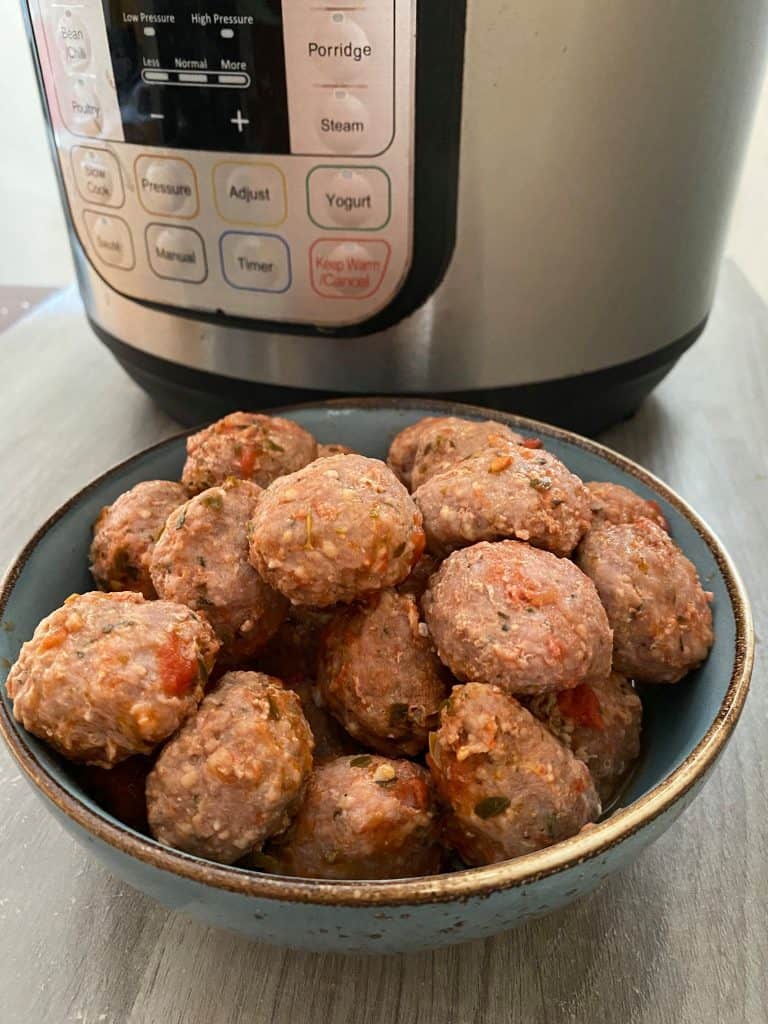 I love cooking instant pot spaghetti and frozen meatballs. You can buy Aldi meatballs in a pack and then freeze them for later. Why not see if there are some Aldi meatballs on yellow sticker and you will have an even bigger saving.
Or alternatively if you don't do spaghetti you can make instant pot frozen meatballs.
#2 Aldi Burgers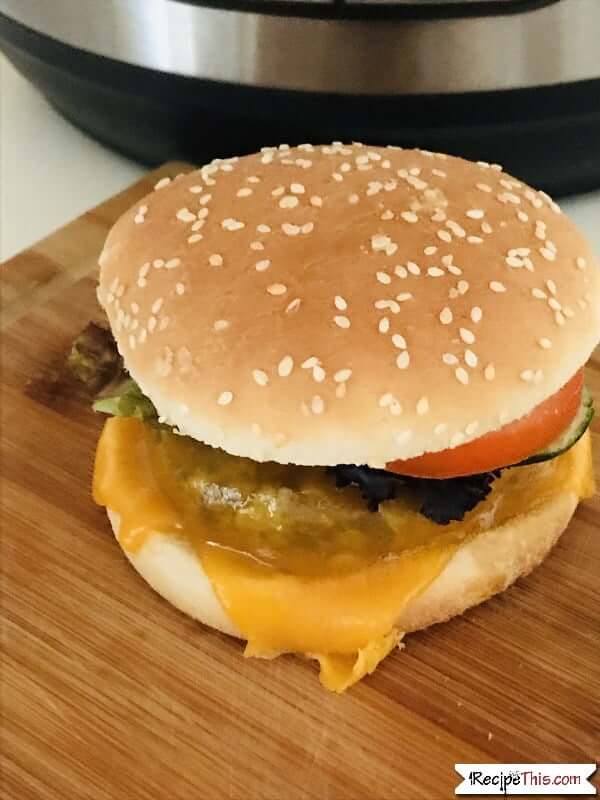 Have you ever had instant pot frozen hamburgers? They are delicious and so easy that my kids love to prepare them and then I just do the instant pot buttons.
You can use any of the Aldi burgers for this and simply freeze them after buying and then cook them from frozen as and when you want burgers.
#3 Aldi Steak
Aldi steak is also amazing in the instant pot and I love to cook Aldi sirloin steak from frozen.
If you have not had instant pot frozen steak before, then I recommend you try it. You can also make a nice gravy with your steak stock and then serve it with some air fryer frozen French fries.
#4 Aldi Gammon Joint
I love the Aldi gammon joint and it can be used in any instant pot recipes that call for ham.
I use it to cook it like a Sunday roast and often do my instant pot ham with pineapple. You can also use your gammon leftovers for another meal such as instant pot tetrazzini.
#5 Aldi Chicken Breast
I just love how versatile chicken breast is and how you can bulk buy Aldi chicken breast and use it in lots of different instant pot recipes.
I recommend you try instant pot frozen chicken breast, or to make instant pot chicken fajitas or instant pot Tuscan chicken soup.
#6 Aldi Turkey Mince
My new "go to food" is turkey mince and I was first introduced to a turkey chilli through my friend Sara who is on Weight Watchers and does some amazing WW recipes.
But her version was on the stovetop, and I wanted to make an instant pot turkey chilli. Since perfecting it, I have become hooked on turkey mince in the instant pot.
#7 Aldi Beef Mince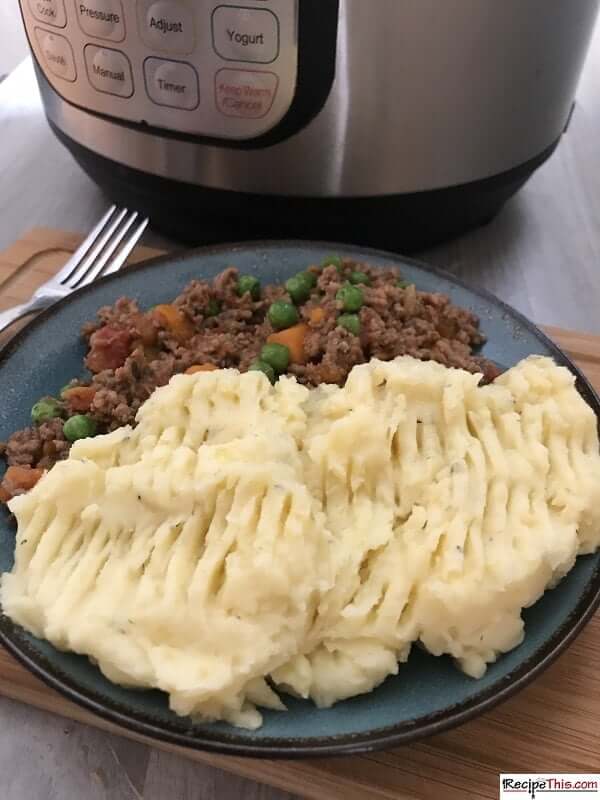 You can also mix and match your mince with Aldi beef mince. Its delicious and perfect for one pot meals. I love to make a slow cooker mince pasta bake using the Ninja Foodi, or to make instant pot cottage pie.
#8 Aldi Salmon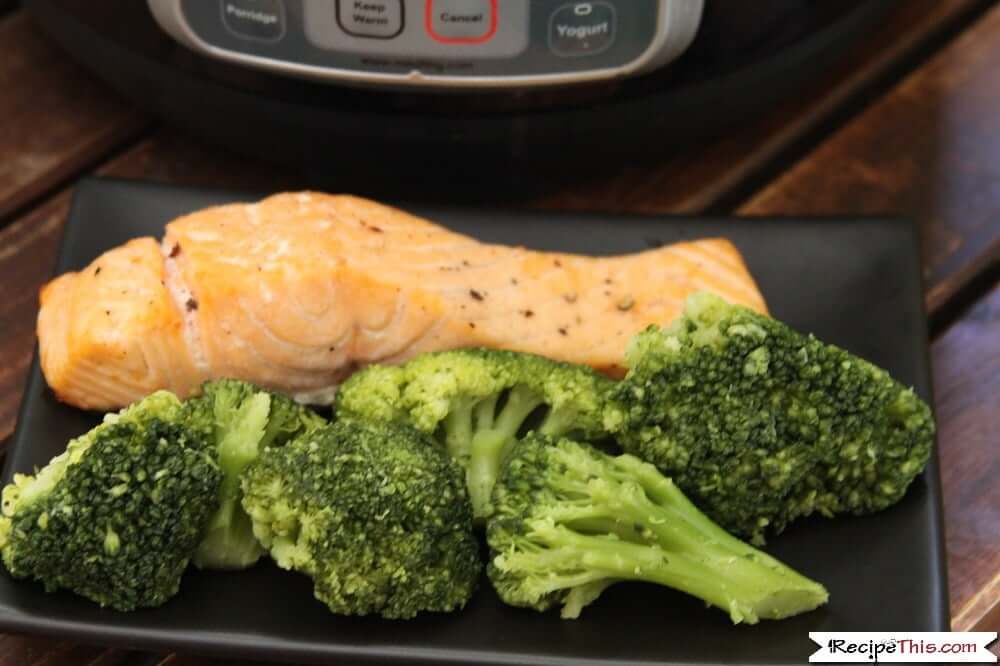 I have a big love for instant pot salmon and usually do instant pot salmon and broccoli. The greatest thing is that you can use Aldi salmon and an Aldi fresh broccoli.
It makes a fantastic easy lunch and something Dominic and I eat for lunch most days when the kids are at school.
#9 Aldi Pasta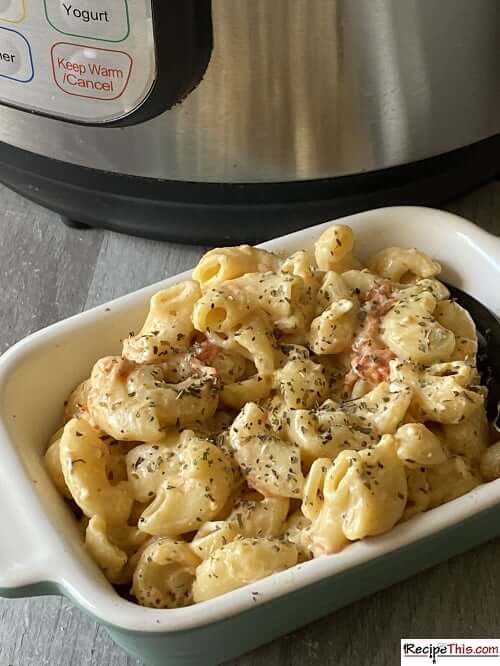 Have you tried Aldi pasta yet in the instant pot? Its delicious and you can mix and match different pastas depending on what you want for dinner.
I love Ninja Foodi spaghetti Bolognese, instant pot feta pasta and keeping it simple with an instant pot macaroni salad that is perfect for summer.
Though my all time favourite (using Aldi spaghetti) was our instant pot garlic spaghetti which we made when we were travelling.
#10 Aldi Potatoes
I mentioned yesterday how I love Aldi potatoes in the air fryer, but they are just as good in the instant pot.
On day 1 of our 28 day Aldi meal plan we bought potatoes from Aldi and then used them to make an instant pot baked potato bar.
We also love the instant pot for no drain mashed potatoes as well as for new potatoes.
Well, I can't stop there, here are even more favourite products to buy from Aldi for the instant pot.
#11 Aldi Frozen Vegetables
I love to throw a batch of Aldi frozen vegetables into the pressure cooker and make instant pot frozen vegetables. I also love to use frozen vegetables to make a delicious instant pot vegetable soup.
They are perfect for avoiding prep, to ensure that you are not too tired to have veggies on the dinner table and avoid food waste too.
#12 Aldi Eggs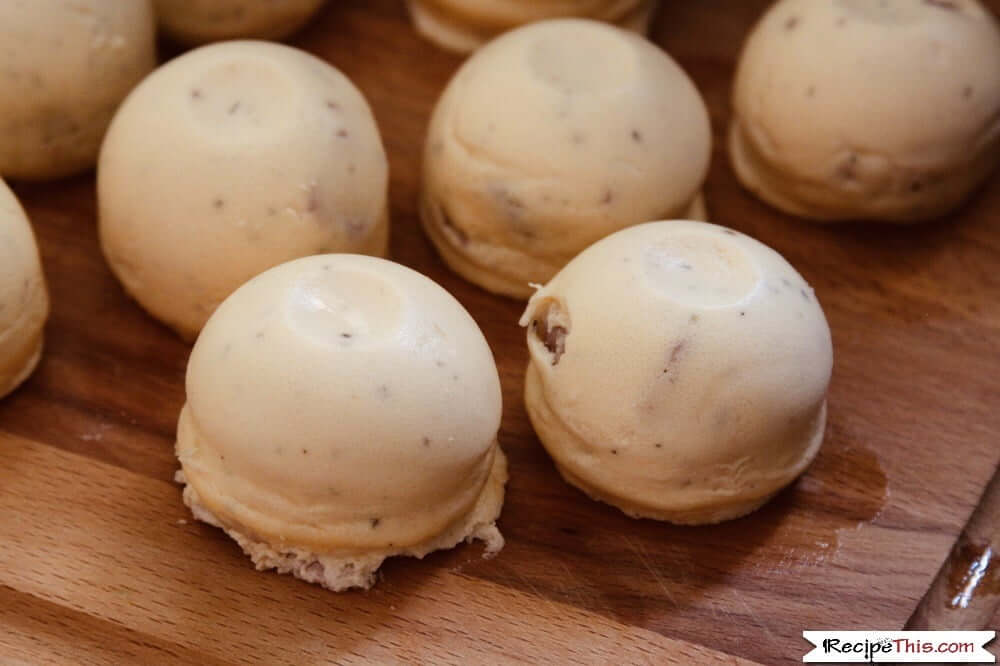 I love that you can get a big pack of 15 Aldi eggs. I can then buy them in bulk and top them up as and when I need them.
You can then use your Aldi eggs for instant pot hard boiled eggs, instant pot soft boiled eggs, instant pot egg bites and so much more.
#13 Aldi Halloumi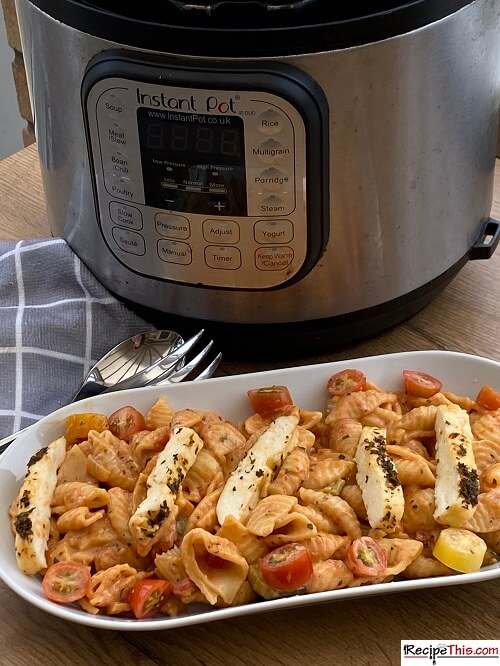 Have you tried halloumi in the instant pot? You will love how amazing Aldi pasta along with Aldi halloumi come together to make a massive pot of instant pot halloumi pasta.
We also made so much so that we could freeze the pasta and then reheat later.
#14 Aldi Condensed Milk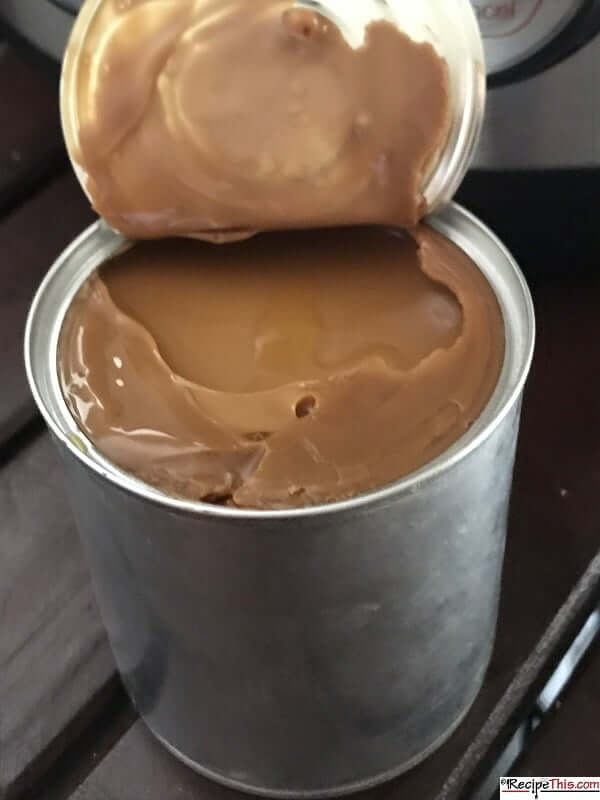 We started this HUGE craze in making instant pot caramel. It kind of came out of nowhere even though we have been showing people how to do it for five years!
You can use cans of Aldi sweetened condensed milk and then use the instant pot to transform it into caramel. Then use it to make our banoffee pie.
#15 Aldi Long Life Milk
If you want to make instant pot yoghurt, then the long life milk that they sell at Aldi is ideal. You can then use some of their Greek yoghurt and you have your own cold start yoghurt.
Also, the long life milk is ideal for the instant pot because it cooks better.
More Aldi Products To Check Out
As well as these best Aldi products I have a few others I recommend for using to make electric pressure cooker recipes with.
Garlic Puree – I love the tubes of garlic puree and many of our instant pot recipes start with garlic, onion, and extra virgin olive oil and this is a great easy cheat.
Taco Beans – Aldi do a delicious beans mix in tomato sauce that is slightly spicy and ideal for instant pot dinners. It also works as a great filler and will make your food stretch and still have you all full.
Tinned Tomatoes – I love to bulk buy the tinned tomatoes from Aldi. I can then use them in a lot of different instant pot recipes such as instant pot sausage and bean casserole.
Cherry Tomatoes & Feta – If you are following the instant pot feta pasta trend, you will be pleased to know that Aldi does amazing cherry tomatoes and feta cheese to include. You can also use the feta for a salad.
Parmesan Cheese – Another great find is the Aldi parmesan cheese. Its cheaper than many other places, but that doesn't mean a low quality product. I like the Aldi parmesan cheese over many of my instant pot pasta bakes. And its nice to have a supply in for quick recipes.
Aldi Best Buys Video
Also, check out our You Tube video where we share with you a behind the scenes video of all the best buys at Aldi for the instant pot.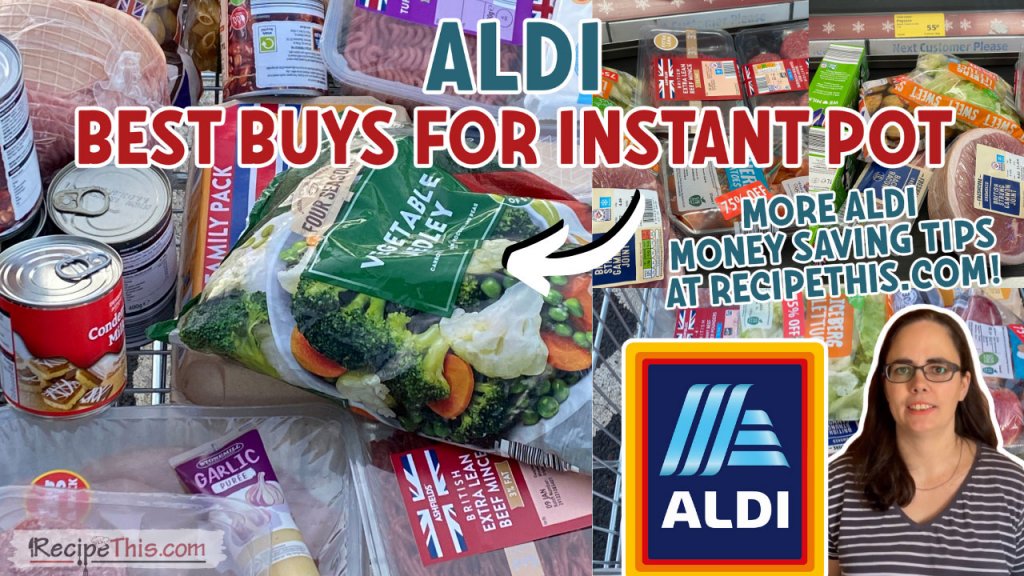 I wish you the greatest success with your Aldi shopping and that it helps you save money on your groceries and find new things to pressure cook.
Many of our recipes on Recipe This can be made with Aldi UK or US ingredients and I recommend you experiment and find Aldi recipes that work for you. Plus, don't forget to check out our Aldi recipes.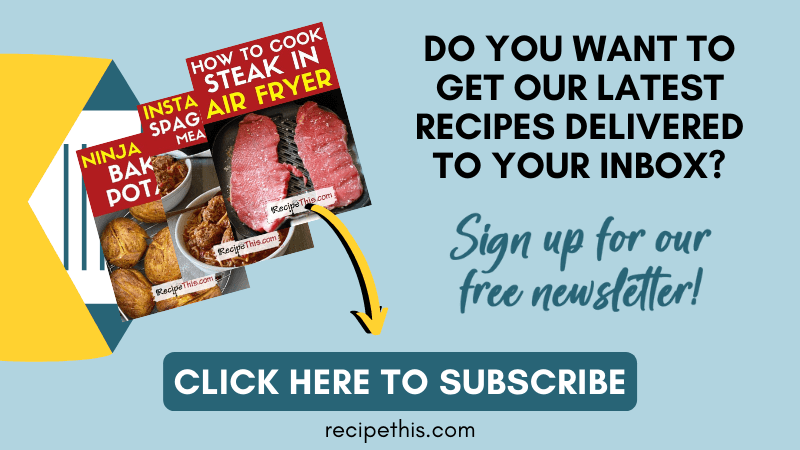 We also recommend that you join our newsletter at recipethis.com too. You can do so on this link and then you will be informed whenever we have new kitchen gadget recipes.
Did You Know We Have A Podcast?
We created an awesome podcast episode about the best things to buy at Aldi for the instant pot. You can listen to it below and you can find out more about our podcast here.
You can use the player above to listen to this episode of Magic With Gadgets. Alternatively search for Magic With Gadgets on your favourite podcast platform or click the links below:
More Aldi Grocery Tips & Tricks
Can't read it now? Then pin it for later!