0040: What To Eat In June With Your Kitchen Gadgets?
This Post Contains Affiliate Links. Click Here To Read Our Full Disclosure.
June Foods In Season. In episode 040 of the Magic With Gadgets Podcast we are talking about what we are cooking in June, what's in season and which kitchen gadget recipes to get excited about this month.
These foods in season for June are also featured in the Magic With Gadgets Podcast. Simply search for Magic With Gadgets on your preferred podcast player, then scroll to episode 40 of season 1 to access this awesome episode.
Hello June!
Yeah June is here!!!!
Growing up as a kid June was special because the food was so gorgeous on my Grandad's allotment, it was warm enough to sit and eat your raw carrots on the allotment without getting cold, plus it was warm enough to sneak in the odd beach day.
You were also getting closer and closer to the summer holidays and school was nearly out.
In my teens it was usually the start of the great motorhome shows I would go on with my dad and summer was finally reachable.
What Should I Stockpile In June?
In June I am looking at stockpiling the berries. The berries are in a league of their own in June. Grab those strawberries, raspberries, blueberries and cherries. Use them to make desserts for the freezer, or why not dehydrate them and let them last much longer? We love to dehydrate strawberries in the air fryer the most, but there is plenty of choice.
Top 10 June Foods In Season
June is summer food heaven and its hard to limit it to just 10 foods to enjoy in June.
Let's start with carrots. My love for carrots started as a kid. You pulled it out of the ground, rinsed it under a cold tap and enjoyed it raw with the skin on. Now as a grown up I still love it raw!
For cooking your carrots air fryer carrots and potatoes are fabulous for serving with your summer air fryer cheeseburgers. Or how about some air fryer carrot fries.
Then my next favourite June food is beetroot. We love cooking air fried beets as we call them, and they are shaped like potato wedges and taste amazing. I have never been a big fan of pickled ones but you can instant pot beets.
Asparagus is still in season in June and they are much better in June because they are bigger and you get more asparagus for your money.
My favourite option is to air fry asparagus and then add some cheese just before the end of the cook time. You then have the most delicious air fryer asparagus that you will want on repeat this month.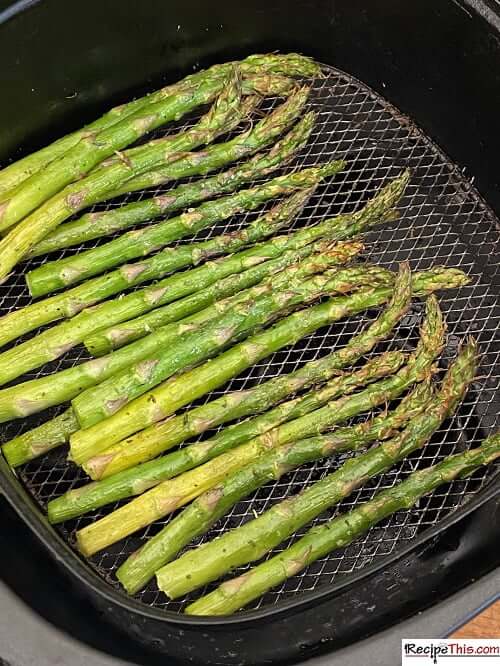 Courgette is also coming into season now and ready to stay for the summer. Or if you are an Aussie or an American you may call it zucchini.
Its delicious as air fryer zoodles, or how about making some zucchini Bolognese boats?
Or as its summer why not use a mixture of summer squash?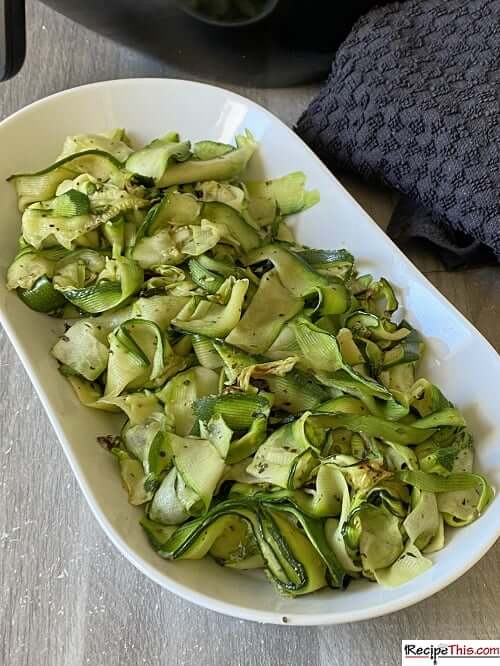 Tomatoes are in season. I love tomatoes and it's my favourite food, at any time of the year. I can sit there and get through a full portion of cherry tomatoes on my own.
I also love the tomatoes for salads, and you can also cook air fryer grilled tomatoes for your breakfast, or why not try our air fryer cherry tomato salad?
Broccoli is still in season to enjoy. We love it most in the summer with some air fryer frozen salmon because its something light to enjoy when we are starting to get hot. You can cook air fryer frozen broccoli with the salmon at the same time.
Or if you prefer an instant pot, make instant pot frozen broccoli.
Hello blueberries it's nice to see that you are back! I love blueberries the most in air fryer blueberry muffins, they are just so, so delicious and perfect for summer parties or why not take them on your next picnic in the park?
Also, in the fruit department cherries, raspberries and strawberries are in season. You can swap them in the muffins if you prefer, such as our ninja strawberry muffins, or how about dehydrated cherries or dehydrated raspberries?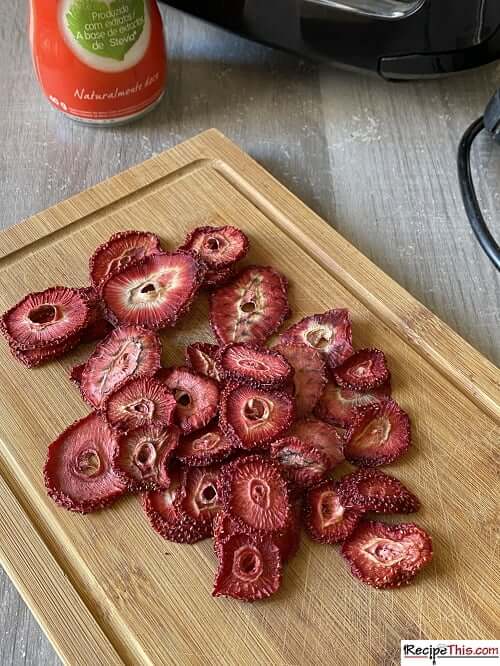 For the best meat in June, lamb is still in season and perfect for enjoying as part of your summer meal plan.
If it is hot where you live then make some slow cooker lamb chops, or air fryer lamb chops is another delicious option.
You can also make our air fryer lamb salad with any lamb leftovers.
It's also the month of white fish and the perfect time of the year to make some homemade air fryer fishcakes. Note that you can make ahead these fishcakes and have a big supply in the freezer for later.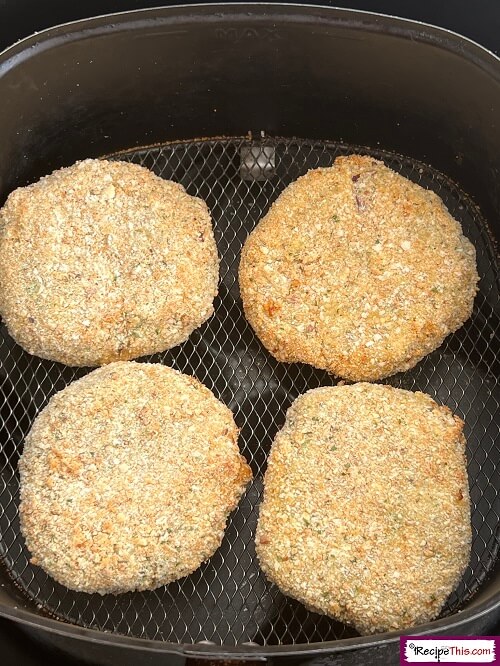 What To Dehydrate In June?
The options for dehydrating this month, just don't stop. You have dried herbs, berries, beetroot, and lets not forget about dehydrated cucumber chips. Though my favourite is the dehydrated raspberries.
Did You Know We Have A Podcast?
We started the Magic With Gadgets podcast in the January of 2021 as a way to offer a different way to enjoy Recipe This. It focuses on cooking with kitchen gadgets. You can find out more about our podcast here.
With regular episodes that will help you cook smart with kitchen gadgets. This is episode 40 of the first season and you have the choice between reading this post, listening to the podcast or both.
If you would like to stay in the loop with our podcast, I recommend you subscribe below:
How To Listen To This Episode?
You can use the player above to listen to this episode of Magic With Gadgets. Alternatively search for Magic With Gadgets on your favourite podcast platform or click the links below:
Subscribe & Review
Thank you for listening to the Magic With Gadgets Podcast. Have some feedback you would like to share? Want to be featured in a future episode? Want to help us spread the word?
Browse other episodes (access them all here)
Leave a comment below the blog post
Share with your friends on social media
Share your thoughts in our Facebook Group (you can sign up here)
Ask me a question or submit a guest request by filling out the form below
If our podcast has helped you, please leave a review on iTunes. Your reviews help spread the word and without reviews our podcast will not get seen. Plus, I love reading each and every one of them.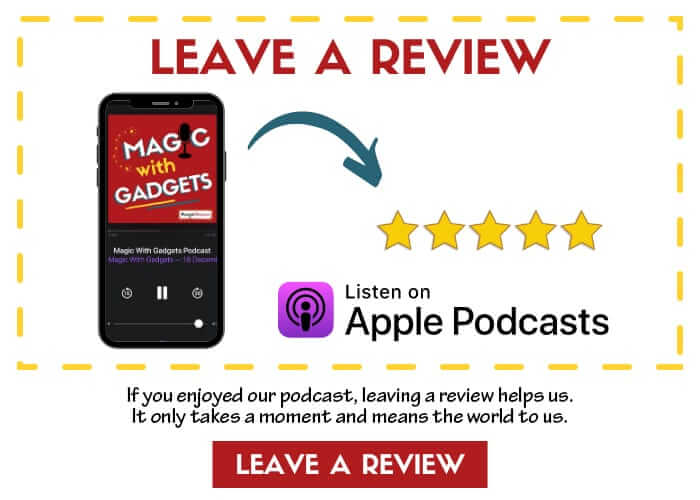 Can't listen now? Then pin it for later!