Air Fryer Potatoes. In episode 004 of the Magic With Gadgets Podcast we are answering the top questions about air fryer potatoes. From showing you the best air fryer potato recipes, through to our top air fryer potato tips and much more.
Can You Cook Potatoes In An Air Fryer?
Did you know the air fryer was created for potatoes? When the air fryer first went on sale in 2010 the plan was to make potatoes taste better with less calories.
There were no plans to cook air fryer frozen food or bake a cake in the air fryer.
Because of this air fryer potatoes are the best foods to cook in the air fryer and there are so many ways to achieve this. Don't think its just about air fryer fries because it isn't.
How To Listen To This Episode?
You can use the player above to listen to this episode of Magic With Gadgets. Alternatively search for Magic With Gadgets on your favourite podcast platform or click the links below:
What You'll Learn In This Episode?
Why air fryer potatoes are the best
What do air fryer potatoes taste like
How much oil do you need on air fryer potatoes
Reheating air fryer potatoes
How to make air fryer potatoes better
My number #1 air fryer potatoes recipe
5 magical ways to cook potatoes in the air fryer
Subscribe & Review
Thank you for listening to the Magic With Gadgets Podcast. Have some feedback you would like to share? Want to be featured in a future episode? Want to help us spread the word?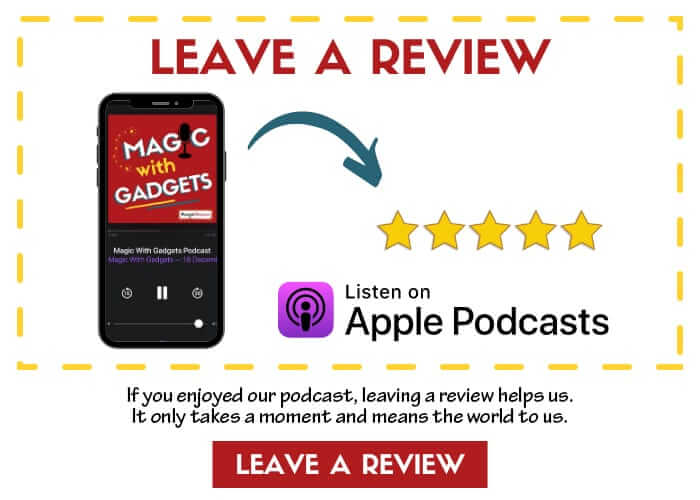 Browse other episodes (access them all here)
Leave a comment below the blog post
Share with your friends on social media
Share your thoughts in our Facebook Group (you can sign up here)
Ask me a question or submit a guest request by filling out the form below
If our podcast has helped you, please leave a review on iTunes. Your reviews help spread the word and without reviews our podcast will not get seen. Plus, I love reading each and every one of them.
Links Mentioned In This Podcast
Can't listen now? Then pin it for later!