0037: What To Eat In March With Your Kitchen Gadgets?
This Post Contains Affiliate Links. Click Here To Read Our Full Disclosure.
March Foods In Season. In episode 037 of the Magic With Gadgets Podcast we are talking about what we are cooking in March, what's in season and which kitchen gadget recipes to get excited about this month.
These foods in season for March are also featured in the Magic With Gadgets Podcast. Simply search for Magic With Gadgets on your preferred podcast player, then scroll to episode 37 of season 1 to access this awesome episode.
Hello March!
One minute I was getting ready for Christmas and wrapping the kids Christmas presents, and the next I am saying hello to March!
Where did those months go?
March celebrates the UK mothers day and is also the first chance to get into your favourite spring foods and say goodbye to the cold winter comfort foods.
If you love lamb, then lamb is also the start of the spring lamb season and if you are really lucky, grab some goat.
My sweet tooth loves March especially if there are any mini eggs going spare. Plus, if I am feeling really naughty I will buy an Easter egg early and enjoy some extra chocolate.
What Should I Stockpile In March?
Lamb can be very expensive (so can goat) and they are at the cheapest at the start of lamb season.
Buy some lamb chops and put them into freezer packs. Then do the same for lamb roasting joints and lamb ribs.
Though my go to is the lamb mince (aka ground lamb). You can portion it up into Ziploc bags and then freeze it. Then use it in a lot of your favourite lamb recipes.
Top 10 March Foods In Season
I love March for the start of spring and a change from the foods we have enjoyed over the winter months. But it is still nice to have a mix between winter and the start of spring.
Let's start with sweet potatoes. It's the last month of their season and after March you end up with those tiny pathetic looking ones, that you can never do anything with.
I normally cook sweet potatoes in our frittata and then use the microwave for cooking the sweet potato cubes.
You can also microwave a full sweet potato, air fry sweet potato fries, air fry sweet potato cubes and of course use sweet potatoes in your favourite one pot dinners.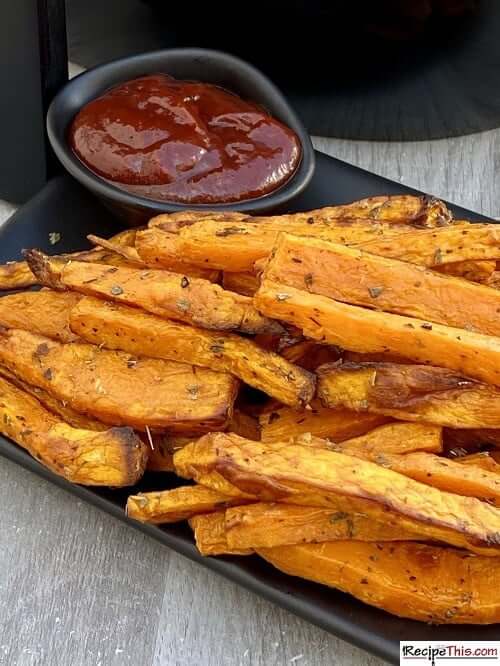 Then my next favourite March root veggie is the swede. It is also known as rutabaga or neeps and OMG so good made into fries and cooked in the air fryer. If you have not tried air fryer rutabaga fries yet, then it's a must!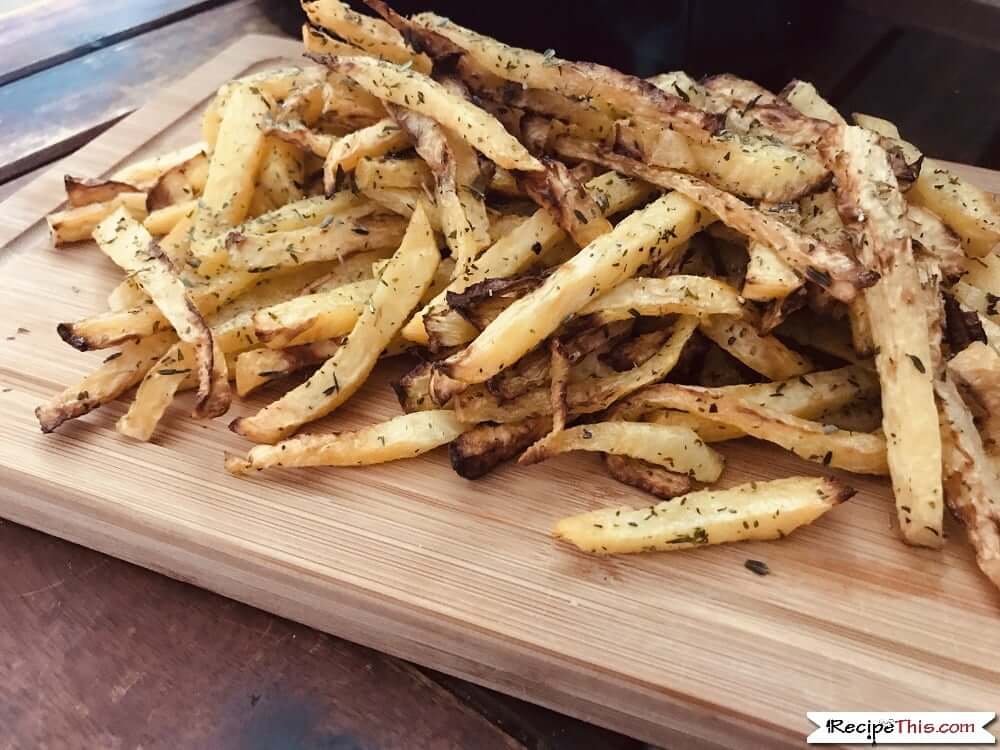 Carrots are also still in season in March and they are just hanging on, so go and grab some of the super chunky ones, whilst you still can.
An easy method for weeknights is to cook some slow cooker honey carrots. They pair well with pork which is currently in season too.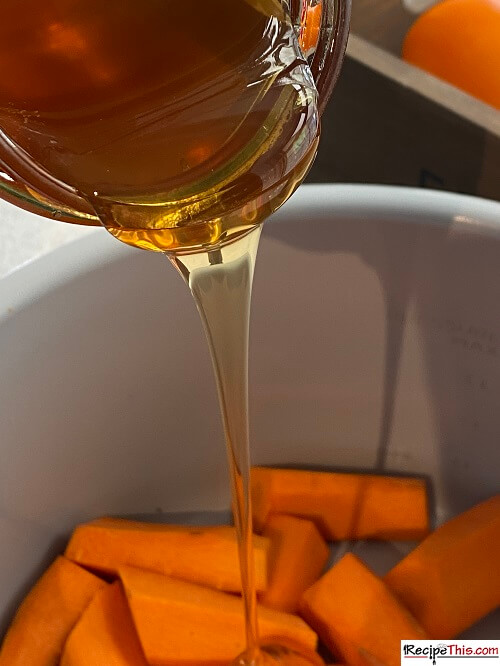 Cauliflower is still in season in March. And if you are not bored of cauliflower yet, then its perfect for using as a quick side dish for dinner.
Whilst I do love using cauliflower as a cheat way for rice, pizza bases etc, I love to enjoy it how it was intended and that is microwave steamed cauliflower. Season it and then serve it for dinner.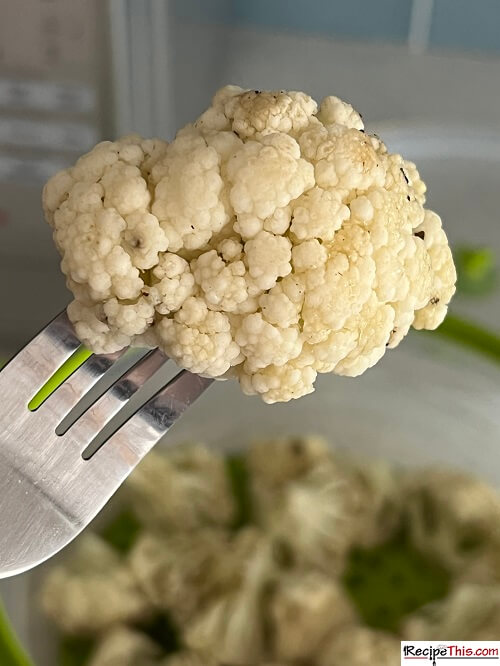 Spinach is finally in season. But did you know the best way to enjoy it? Cooked with butter in the microwave. Microwave spinach is delicious and so good I struggle to just buy one bag when in season.
Another idea, for something different with spinach is to make an air fryer cob loaf.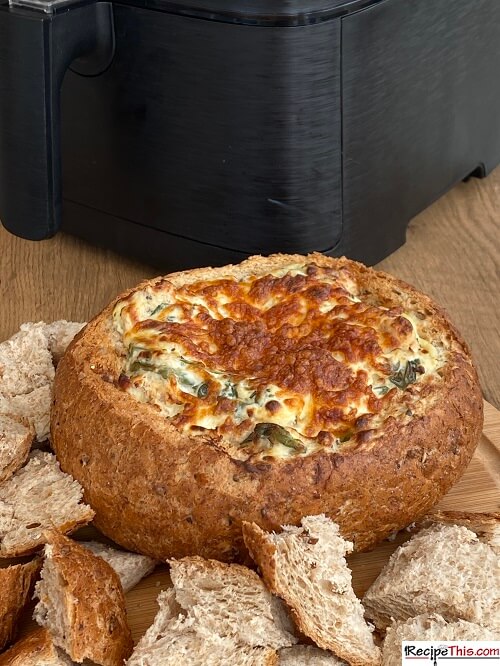 Leeks always feel like they are the underdog. We all talk about how much we love our root vegetables, broccoli, cauliflower and even spinach, but who is rooting for the leek. Yes, they are gritty and need a wash first, but you can slice them up and cook them fast.
My favourite way to enjoy leeks is in a cheese sauce and its my go to when Dom asks me what to cook me for dinner.
You can cook instant pot cheesy leeks or use another gadget for cooking them with.
Or if you don't want them cheesy, note that you can just slice up some leeks and load them into a soup, casserole, or stew for extra flavour.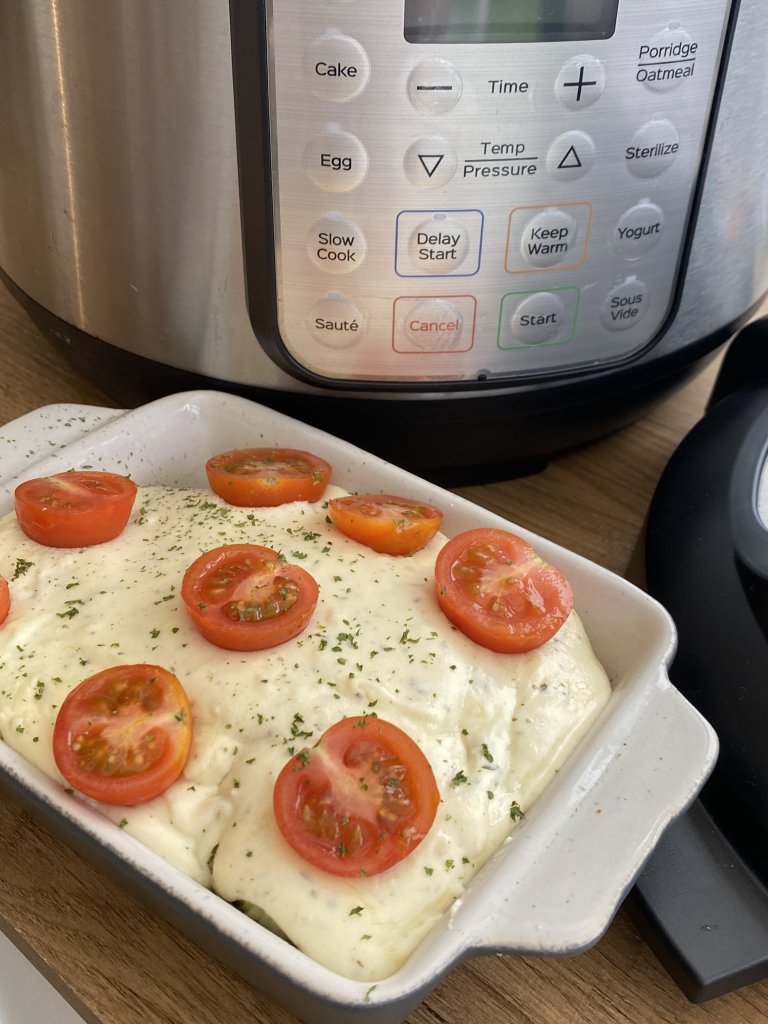 Cucumber is also heading into season, and OMG it is perfect for pairing with some air fryer chicken breast.
What we do, when cucumber is in season is to make zoodles with the cucumber and then serve it with chicken breasts. You can get the Thai cucumber zoodles recipe here.
Or just think of your favourite salad and add in some cumber such as our air fryer burger in a bowl recipe.
In the seafood department salmon is in season and perfect for healthy lunches.
We usually freeze our salmon and then we can cook air fryer frozen salmon fillets most days for lunch.
Though because its in season you will get a better salmon fillet and a better price, so go and stock up.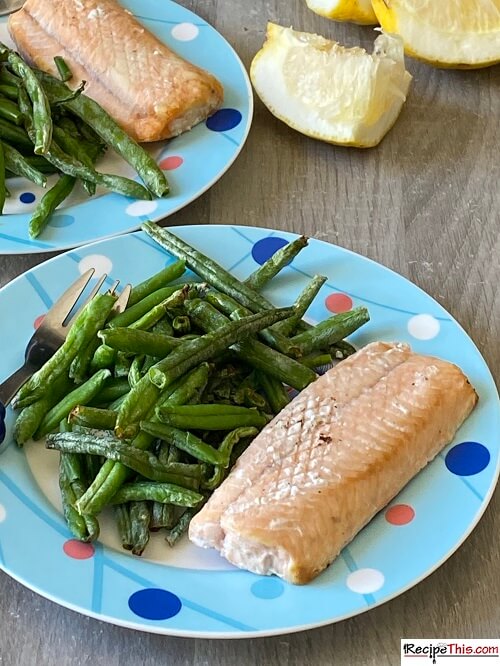 For the best meat in March, no surprise that I am talking about spring lamb. Its amazing, and there is no such thing as too much lamb. Enjoy your spring lamb in a variety of ways including air fryer roast lamb with roast potatoes, air fryer leg of lamb, slow cooker doner kebab or what about a traditional slow cooker shepherd's pie.
It's also the month of pork and just like lamb you can get some real bargains and it tastes so good.
March is when you will see the supermarkets selling high quality pork tenderloin, that is just asking to be cooked in your gadgets. We love Ninja Foodi Pork Tenderloin, but you can use other gadgets too.
You can also follow the same method as you do with lamb roasting joints, and freeze some pork for later, then you have plenty for when its later in the year and you are craving some pulled pork.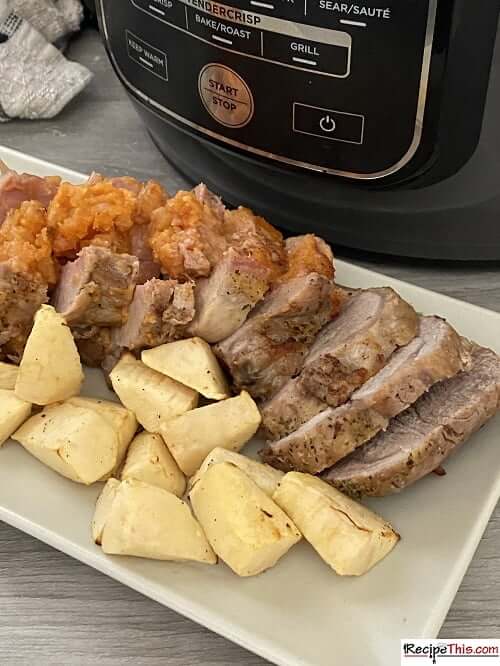 What To Dehydrate In March?
Because cucumber is in season, we recommend you make some dehydrator cucumber chips using the air fryer. They are delicious and because it removes a lot of the liquid, you can really taste the cucumber.
Did You Know We Have A Podcast?
We started the Magic With Gadgets podcast in the January of 2021 as a way to offer a different way to enjoy Recipe This. It focuses on cooking with kitchen gadgets. You can find out more about our podcast here.
With regular episodes that will help you cook smart with kitchen gadgets. This is episode 37 of the first season and you have the choice between reading this post, listening to the podcast or both.
If you would like to stay in the loop with our podcast, I recommend you subscribe below:
How To Listen To This Episode?
You can use the player above to listen to this episode of Magic With Gadgets. Alternatively search for Magic With Gadgets on your favourite podcast platform or click the links below:
Subscribe & Review
Thank you for listening to the Magic With Gadgets Podcast. Have some feedback you would like to share? Want to be featured in a future episode? Want to help us spread the word?
Browse other episodes (access them all here)
Leave a comment below the blog post
Share with your friends on social media
Share your thoughts in our Facebook Group (you can sign up here)
Ask me a question or submit a guest request by filling out the form below
If our podcast has helped you, please leave a review on iTunes. Your reviews help spread the word and without reviews our podcast will not get seen. Plus, I love reading each and every one of them.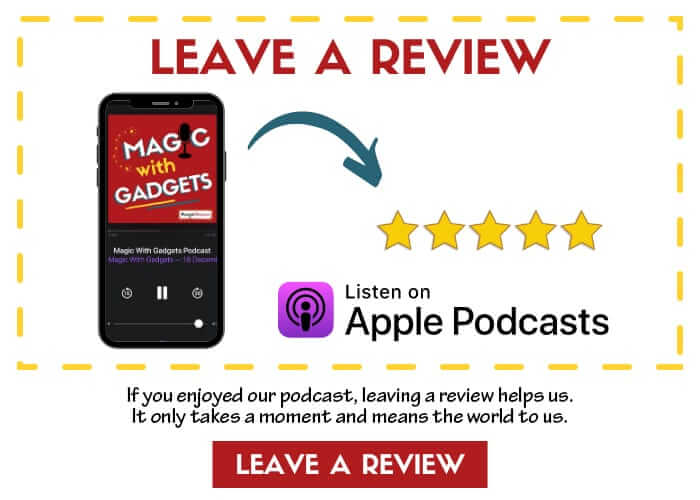 Can't listen now? Then pin it for later!