Can You Cook Pasta In A Slow Cooker?
This Post Contains Affiliate Links. Click Here To Read Our Full Disclosure.
Can You Cook Pasta In A Slow Cooker? Today, I wanted to help you out with one of the biggest cooking questions and talk about if you can put uncooked pasta in the slow cooker.
This slow cooker Q&A is also featured in the Magic With Gadgets Podcast. Simply search for Magic With Gadgets on your preferred podcast player, then scroll to episode 29 of season 2 to access this awesome episode.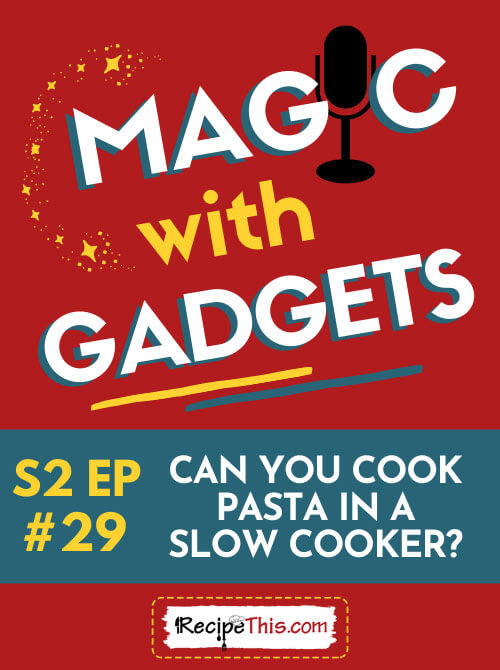 Can You Put Uncooked Pasta In Slow Cooker?
I have always been obsessed about how much I love my kitchen gadgets and how much time and energy they save me in the kitchen.
I am a working mother of three and I have better things to do than watch pasta boil on the stovetop or wait for baked potatoes to be cooked in the oven (like watching paint dry) and how annoying it is on a Sunday to have to wait 90 minutes to roast a chicken and then scrub out the roasting tray.
That is why I love my kitchen gadgets so much. I can cook an instant pot whole chicken or an air fryer whole chicken in half the time it takes to roast one in the oven and best of all the clean up is just a couple of minutes.
This is also why, I get so annoyed and angry, when I see a kitchen gadget recipe and it is making your job harder, and not easier.
One of my readers asked me if you can put uncooked pasta in the slow cooker after a bunch of slow cooker mac and cheese recipes had told her to boil the pasta first.
I was like WHAT? There are slow cooker pasta recipes asking you to boil first?????
I then made it my mission to show her and others that the whole thing can happen in the slow cooker.
There is no need to boil the pasta first as that defeats the purpose of the slow cooker and that you can make delicious dump and start slow cooker pasta dishes.
I made slow cooker mac and cheese, slow cooker steak mac and cheese, slow cooker mince pasta bake and so many others.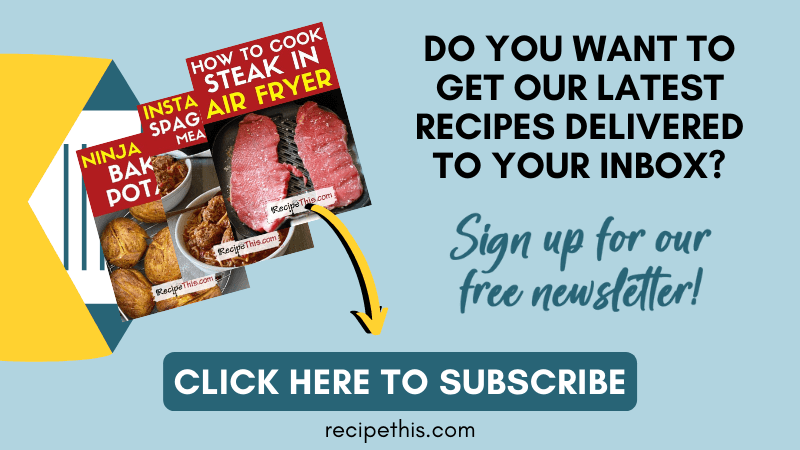 Can You Cook Dry Pasta In A Slow Cooker?
Yes, you can. You can load up the slow cooker with any dry pasta and it will do a fantastic job of cooking it for you.
All you must worry about, is that you have added enough liquid in the liquid to pasta ratio so that the pasta will not end up dry because it has soaked up all the liquid.
There is also no need to partially cook dry pasta before slow cooking.
Can You Boil Pasta In A Slow Cooker?
There is nothing that stops you cooking pasta in a slow cooker, but the process is similar to baking rather than boiling.
Just think about all your favourite pasta bake recipes that you cook in the oven (and same for your rice dishes) Its often about mixing stock with pasta and baking.
Well, that same method is what applies to the slow cooker and another reason why it doesn't need cooking first.
Can You Cook Pasta Bake In A Slow Cooker?
Yes, you can. And I do love a pasta bake in the slow cooker. You cam have similar ingredients to a classic oven pasta bake recipe and then just load it into the slow cooker instead.
You can also cook your pasta toppings in the slow cooker too such as making a slow cooker lamb ragu.
How Long Does Dry Pasta Take To Cook In A Slow Cooker?
The cook time for dry pasta in the slow cooker depends on how full your slow cooker is and how much dried pasta you are cooking and how big the dried pasta is that you are cooking.
Through different recipe experiments I have found that two hours, when cooked with other food, will result in perfectly cooked pasta.
Of course, this is on high, and you will want to adjust that if cooking on low.
If don't meat that has a long cook time, I recommend adding the pasta later on.
Did You Know We Have A Podcast?
We started the Magic With Gadgets podcast in the January of 2021 as a way to offer a different way to enjoy Recipe This. It focuses on cooking with kitchen gadgets. You can find out more about our podcast here.
With twice weekly episodes through September to December. This is episode 29 of the second season and you have the choice between reading this post, listening to the podcast or both.
If you would like to stay in the loop with our podcast, I recommend you subscribe below:
How To Listen To This Podcast Episode?
You can use the player above to listen to this episode of Magic With Gadgets. Alternatively search for Magic With Gadgets on your favourite podcast platform or click the links below:
Subscribe & Review
Thank you for listening to the Magic With Gadgets Podcast. Have some feedback you would like to share? Want to be featured in a future episode? Want to help us spread the word?
Browse other episodes (access them all here)
Leave a comment below the blog post
Share with your friends on social media
Share your thoughts in our Facebook Group (you can sign up here)
Ask me a question or submit a guest request by filling out the form below
If our podcast has helped you, please leave a review on iTunes. Your reviews help spread the word and without reviews our podcast will not get seen. Plus, I love reading each and every one of them.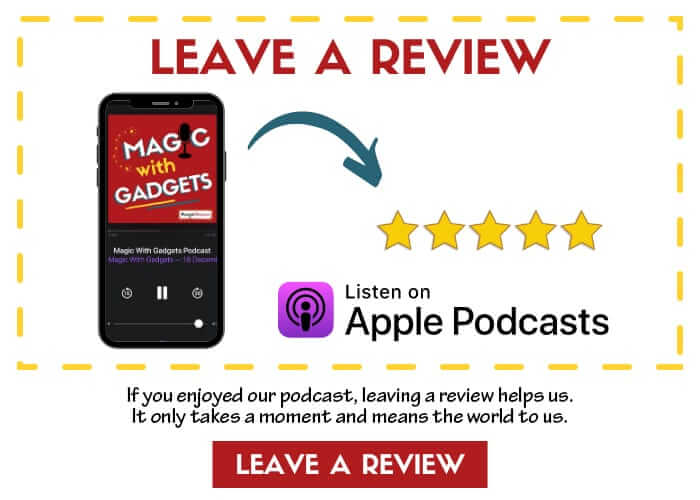 Can't listen now? Then pin it for later!