0039: What To Eat In May With Your Kitchen Gadgets?
This Post Contains Affiliate Links. Click Here To Read Our Full Disclosure.
May Foods In Season. In episode 039 of the Magic With Gadgets Podcast we are talking about what we are cooking in May, what's in season and which kitchen gadget recipes to get excited about this month.
These foods in season for May are also featured in the Magic With Gadgets Podcast. Simply search for Magic With Gadgets on your preferred podcast player, then scroll to episode 39 of season 1 to access this awesome episode.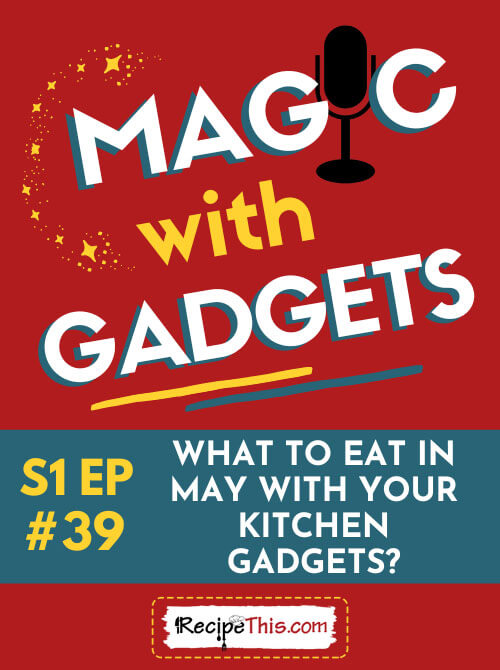 Hello May!
I don't know about you, but I always think of May as the start of the summer. That is because from the beginning of May all the amazing summer holidays go on sale and the weather gets much better. You can also sometimes get a heat wave in the summer.
Last summer, we were away in May at the beautiful Sherwood Forest (think Robin Hood country) and had a wonderful time on our bikes at Center Parcs.
May is also a time when I really get into the start of the summer food, the stews and casseroles are gone and forgotten about and in its place it's a lot of salads, easy kitchen gadget recipes and evenings eating finger food on coffee tables with a movie on in the background.
But I am sure you just want to know what to buy in May to cook the best food and save money on groceries.
What Should I Stockpile In May?
In May I am looking at stockpiling the fresh herbs, so that I can dehydrate them in the air fryer and use them throughout the summer.
It's a great time to try dehydrated basil and rosemary. Both dehydrate very well and can be saved for later.
Plus, with rosemary, you can blend it smaller than its sold dried, that way it won't get stuck in your teeth.
Top 10 May Foods In Season
I love May for the start of the summer and how things are slowly making their way into season and the winter items are now out of season.
Let's start with new potatoes. They are still in season and OMG I love the red baby potatoes more than the white ones. You can use either of them, or just go with your favourite.
Though the best way to enjoy them is as air fryer baby potatoes which can also be loaded over a salad. For example, in our air fryer cookbook we have used red baby potatoes to make a tuna salad with.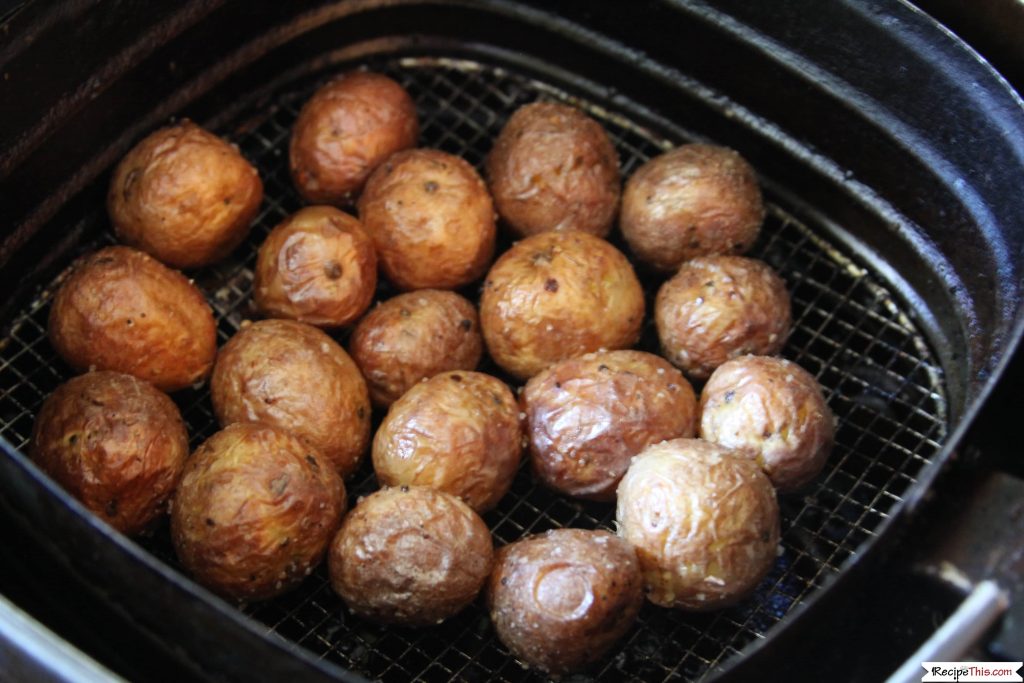 You can also reduce the calories and cook microwave baby potatoes or if you have an instant pot with an air fryer lid then do try our instant pot new potatoes.
Then my next favourite May food is peppers. We love using peppers in the air fryer because they are so fast to cook compared to air frying carrots or another root vegetable.
Our favourite recipe is air fryer halloumi fajitas and everything comes together at once. So yummy!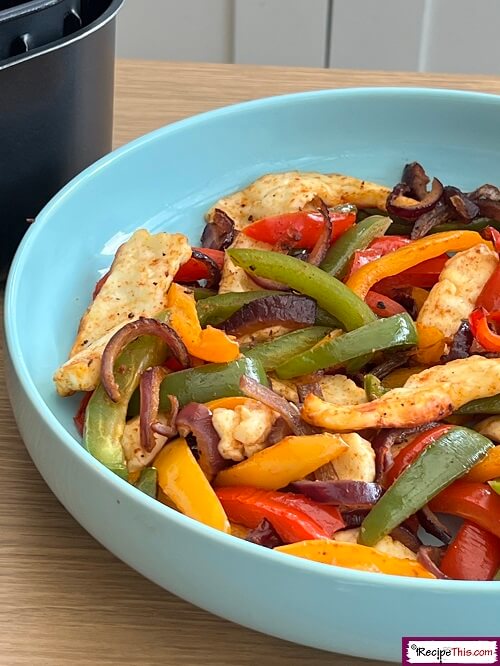 cucumber is still in season in May and the summer ones will be heading into season.
My all time favourite is to make them into zoodles and serve them with some air fryer chicken breast, like we do in this Thai version.
Lettuce is also coming into season now and ready to stay for the summer. Embrace the season by making some of our yummy salads. Air fryer burger in a bowl is my favourite but air fryer cobb salad is also very delicious for this time of the year.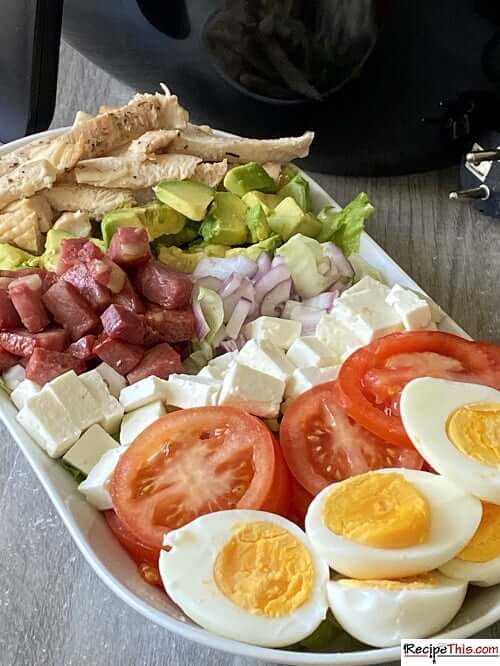 Garlic is in season. What you can do is get the garlic when it is in season right now, plant it and then grow your own little garlic chives. They are delicious and a must make.
Though if you like cooking with garlic A LOT. I recommend you try air fryer roasted garlic or microwave garlic. As both methods teach you to cook garlic whole and then you have garlic for recipes without peeling it. It's a genius move!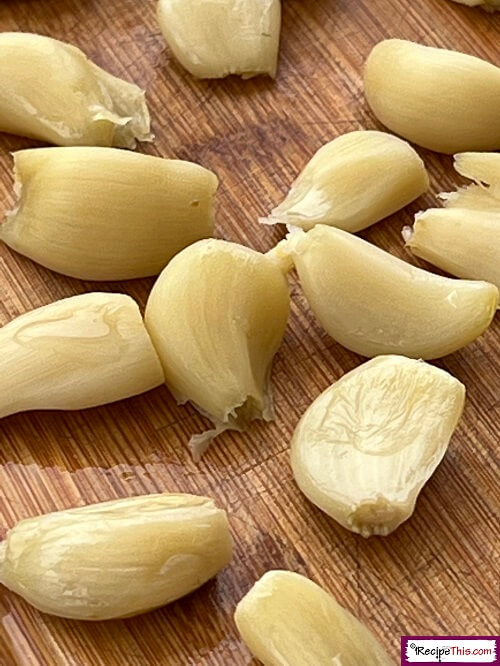 Broccoli is still in season so enjoy it. As its not going to be long until it is out of season, we recommend making some soup maker broccoli and stilton soup, then you can freeze it for later. And why not batch some of our air fryer pull apart bread too to serve with it?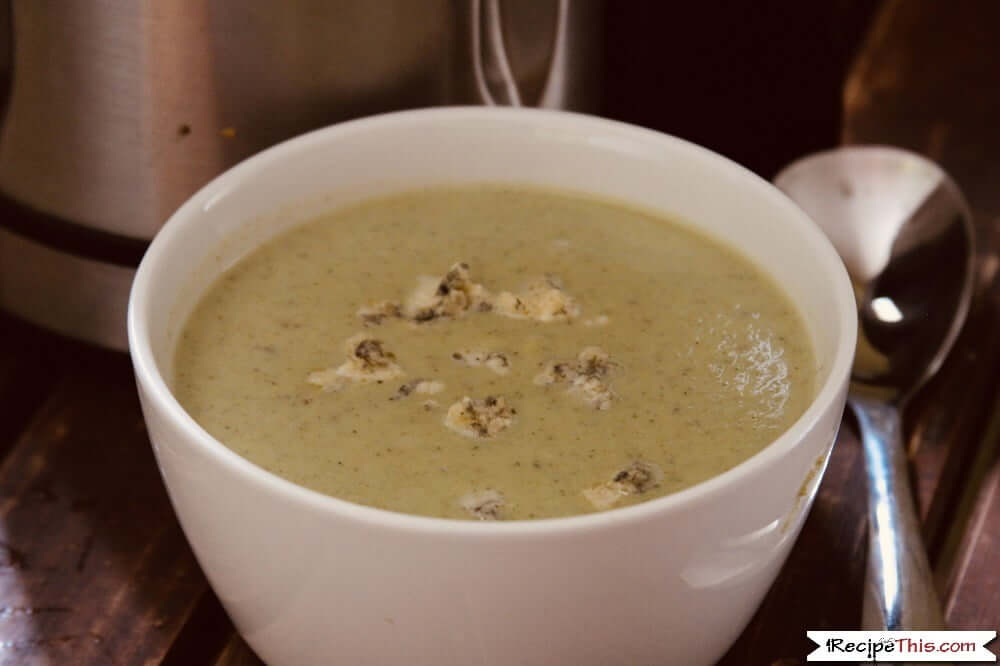 Hello Apples it's nice to see that you are back! I love apples and they are brilliant throughout the summer for all your favourite recipes. Though can we start with an air fryer warm apple pie? Though of course the air fryer apple chips is another favourite.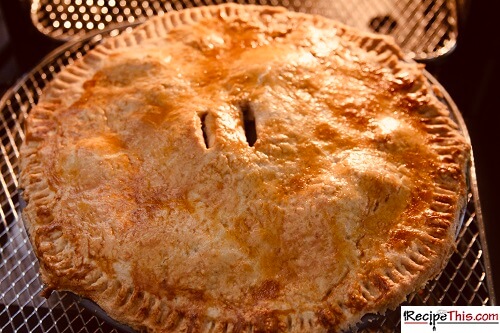 Also, in the fruit department lime and lemon are in season and they are amazing for dehydrating.
You can use the air fryer to dehydrate lemon or to dehydrate limes. They are fantastic for saving, then you can use them in drinks just like you do with fresh citrus fruit.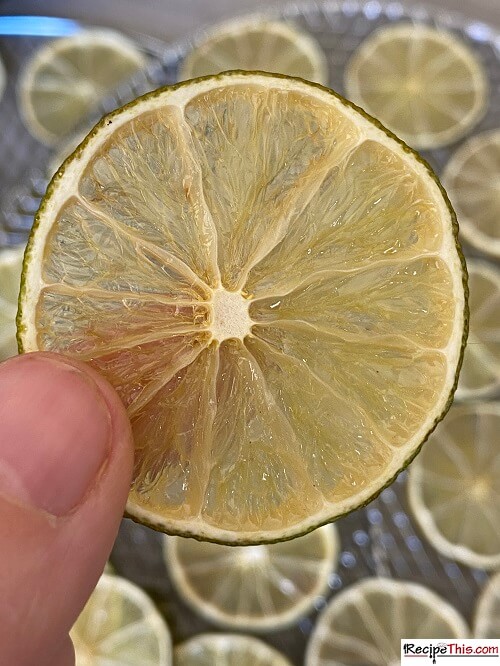 For the best meat in May, chicken is in season. Its absolutely delicious and so moist. Plus, its perfect for cooking in your different kitchen gadgets. I love most an air fryer whole chicken and it is brilliant for in season cooking because you can pair it with your favourite veggies or potatoes.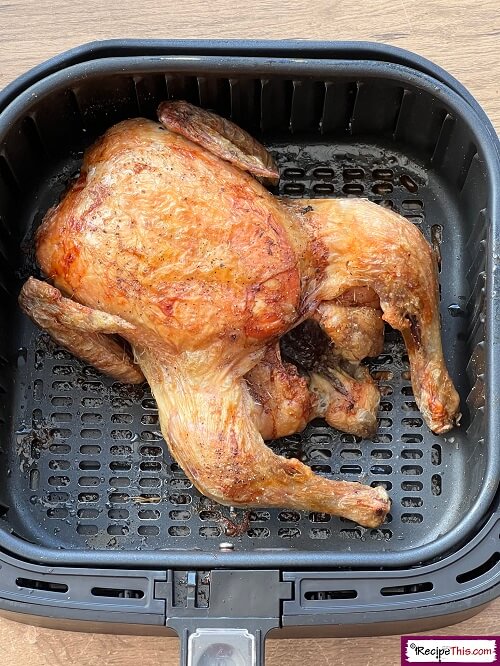 It's also the month of pork and just like chicken its very versatile and you can use it in a lot of different recipes.
But our most favourite way is our air fryer pork steaks. They are perfect paired with some potatoes for an easy dinner, and you get more meat for your money compared to bone in pork chops.
What To Dehydrate In May?
The options for dehydrating this month, just don't stop. You have lemons, limes, dried herbs and you can also do a mix of different herbs this month.
Though in May I dehydrate Basil the most as its one of those herbs I cook with the most and its nice to have a big supply.
Did You Know We Have A Podcast?
We started the Magic With Gadgets podcast in the January of 2021 as a way to offer a different way to enjoy Recipe This. It focuses on cooking with kitchen gadgets. You can find out more about our podcast here.
With regular episodes that will help you cook smart with kitchen gadgets. This is episode 39 of the first season and you have the choice between reading this post, listening to the podcast or both.
If you would like to stay in the loop with our podcast, I recommend you subscribe below:
How To Listen To This Episode?
You can use the player above to listen to this episode of Magic With Gadgets. Alternatively search for Magic With Gadgets on your favourite podcast platform or click the links below:
Subscribe & Review
Thank you for listening to the Magic With Gadgets Podcast. Have some feedback you would like to share? Want to be featured in a future episode? Want to help us spread the word?
Browse other episodes (access them all here)
Leave a comment below the blog post
Share with your friends on social media
Share your thoughts in our Facebook Group (you can sign up here)
Ask me a question or submit a guest request by filling out the form below
If our podcast has helped you, please leave a review on iTunes. Your reviews help spread the word and without reviews our podcast will not get seen. Plus, I love reading each and every one of them.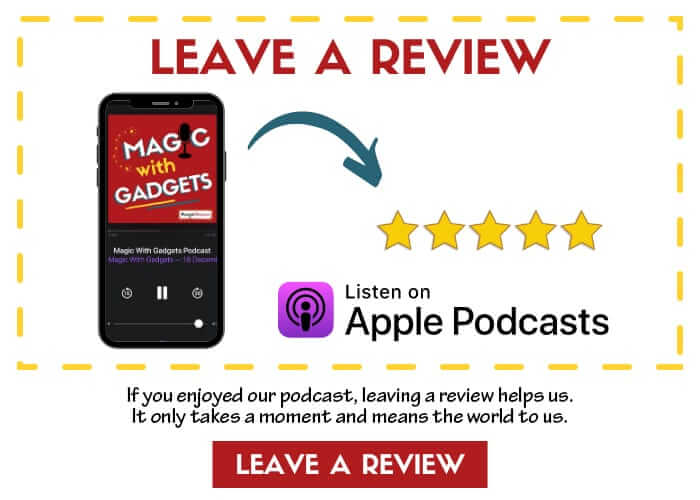 Can't listen now? Then pin it for later!