Holiday Items To Stockpile. In episode 034 of the Magic With Gadgets Podcast we are talking about what we stockpile for the holidays and beyond and what savvy buys you can make.
These best items to stockpile are also featured in the Magic With Gadgets Podcast. Simply search for Magic With Gadgets on your preferred podcast player, then scroll to episode 34 of season 1 to access this awesome episode.
What Items To Stock Up On
My tips for the best items to stock up on are not what you would expect me to say as I have done it a little differently.
Rather than talking about start buying this in October to save for Christmas, I am talking about what to buy just before Christmas that will save you money for Christmas, and beyond Christmas, even how to make these savings pay for your Easter celebrations.
These items to stock up on are based upon my real life experiences first living in Portugal and then back living in the UK.
I have also followed these methods in both countries and believe you can do the same wherever you live in the world.
What Should I Stockpile For Christmas?
My best tip is to check the use by dates on fresh Christmas food in your local supermarkets. Many of them accidentally start selling the Christmas dinner produce too soon and then the sell by dates are before Christmas.
This leads to many supermarkets selling these at a fraction about 10 days before Christmas. Check those dates and make sure you are back on that date to grab the Christmas produce for a much lower price.
We did this last Christmas at M&S which is normally expensive. Everything was half price and then we got home, put everything in the freezer and then started the thawing process on the 23rd December.
We got our turkey and all the sides all prepped and reduced and it cost us a LOT LESS compared to what we were used to paying.
But don't stop there.
Make sure you have plenty of freezer space and then do this twice. You do it the first time about 10 days before Christmas and then that is your Christmas dinner feast.
But you go again just after Christmas, such as 26th December or 27th, depending, when your local supermarkets reopen.
You then have all the discounted Christmas food at a fraction of the price because they want rid of it and you can then freeze this for Easter. You then have your Easter roast dinner stockpiled.
You can also take this opportunity to grab any of your favourite Christmas food that is out of season the rest of the year, and then save it for later.
My Best Items To Stockpile
This week on Magic With Gadgets I am going to be running through with you the best items to stockpile and how you can build up a collection of your favourite foods as well as how I get potatoes and veggies for free.
Did You Know We Have A Podcast?
We started the Magic With Gadgets podcast in the January of 2021 as a way to offer a different way to enjoy Recipe This. It focuses on cooking with kitchen gadgets. You can find out more about our podcast here.
With weekly episodes that will help you cook smart with kitchen gadgets. This is episode 34 of the first season and you have the choice between reading this post, listening to the podcast or both.
If you would like to stay in the loop with our podcast, I recommend you subscribe below:
How To Listen To This Episode?
You can use the player above to listen to this episode of Magic With Gadgets. Alternatively search for Magic With Gadgets on your favourite podcast platform or click the links below:
What You'll Learn In This Episode?
My Top items to stockpile
My $6 Christmas Turkeys
My free potatoes and veggies
And much more
Subscribe & Review
Thank you for listening to the Magic With Gadgets Podcast. Have some feedback you would like to share? Want to be featured in a future episode? Want to help us spread the word?
Browse other episodes (access them all here)
Leave a comment below the blog post
Share with your friends on social media
Share your thoughts in our Facebook Group (you can sign up here)
Ask me a question or submit a guest request by filling out the form below
If our podcast has helped you, please leave a review on iTunes. Your reviews help spread the word and without reviews our podcast will not get seen. Plus, I love reading each and every one of them.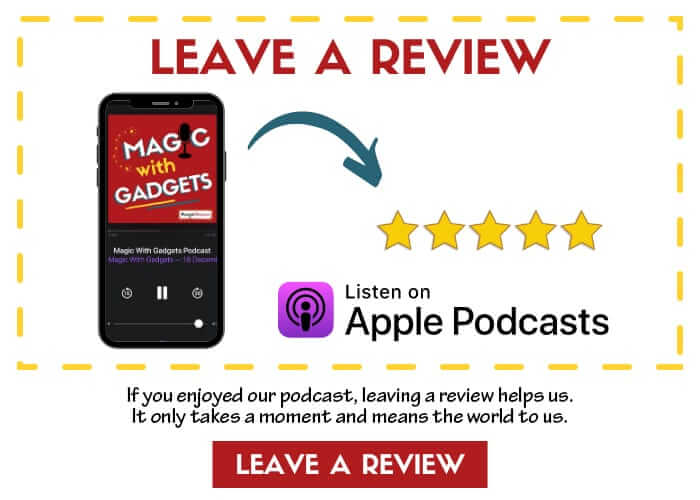 Links Mentioned In This Podcast
Can't listen now? Then pin it for later!