Top 25 Best Ninja Foodi Recipes
This Post Contains Affiliate Links. Click Here To Read Our Full Disclosure.
Best Ninja Foodi Recipes. Introducing you to the best recipes for the Ninja Foodi. We have compiled a list of 25 of the easiest and most delicious ninja foodi recipes to get you started.
Featuring 25 ninja foodi recipes using the air fryer function, pressure cooker function and the slow cooker function. With the chance to upgrade and get an extra 10 ninja foodi recipes.
Ninja Foodi Recipes
I remember like yesterday, when we purchased our Ninja Foodi and got super excited about the kitchen gadget that could both air fry and pressure cook.
Suddenly, we were thinking about all those recipes that we would use the instant pot and the air fryer for, and how we could do both all in one cooking pot.
We got our Ninja Foodi out of the box and converted many of our favourite air fryer and instant pot recipes to it, as well as creating some brand new recipe gems.
That of course, was a while back and the Ninja Foodi is no longer the newest kitchen gadget in our kitchen, even though it falls in our top 3 of most used gadgets.
After many reader requests we have put together a list of the best ninja foodi recipes that you can cook at home with your Ninja Foodi.
But before we dive into our Ninja Foodi Recipes, I wanted to recommend our weekly newsletter to you.
It features all our latest Ninja Foodi recipes, you can access lots of useful free printables and have us watching your back as you learn the Ninja Foodi.
You can sign up for it below: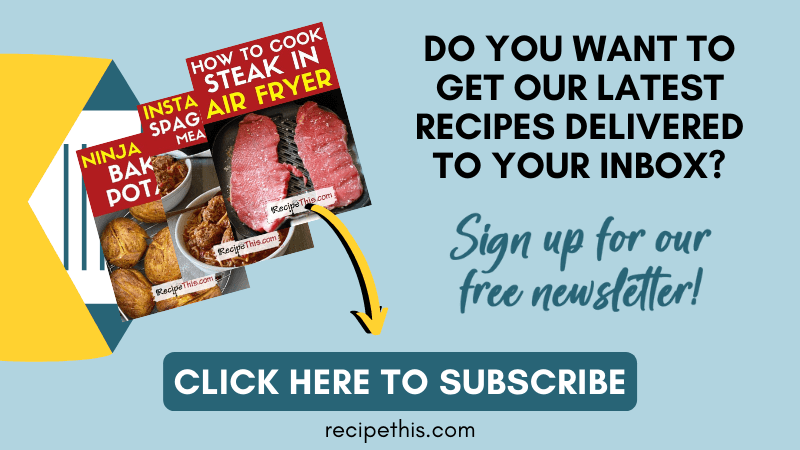 What Can I Cook In A Ninja Foodi?
You can cook in a Ninja Foodi ANYTHING that you would normally cook in an air fryer, slow cooker, or electric pressure cooker.
I have tested many of my instant pot recipes, and they worked exactly the same using the pressure cooker function of the Ninja.
I also tried out many of my air fryer recipes in the Ninja Foodi too and they all worked like clockwork too.
I then even surprised myself with how good the slow cooker function is on the Ninja Foodi.
Because of this, note that any of our instant pot recipes, air fryer recipes and slow cooker recipes on this site, can also be done in the Ninja Foodi.
Though the list below of recipes for the Ninja Foodi are done exclusively with the Ninja Foodi.
How To Use The Ninja Foodi?
If you are 100% new to the Ninja Foodi note that we also have a guide showing you how to get started with the Ninja Foodi and some of the first recipes we ever cooked with it.
Then after you have read that, I recommend you browse through and choose some recipes below and then decide which ones are best for you and which you will enjoy the most.
Then you can get to know your Ninja Foodi one step at a time.
Ninja Foodi Pressure Cooker Recipes
Let's start with Ninja Foodi pressure cooker recipes. After all, I find myself using the Ninja Foodi more as a pressure cooker than an air fryer.
Ninja Foodi Hard Boiled Eggs – This was the 2nd thing we made in our Ninja Foodi and something we have been making for years in the instant pot. You can load eggs into the Ninja Foodi and when it beeps you know you have perfect boiled eggs. No need for a water bath, just rinse under a cool tap so cold enough to touch and then peel.
Ninja Foodi Spaghetti Bolognese – Introducing you to spaghetti Bolognese all cooked together in the Ninja. I love the simplicity of this and how quick and easy it is. I could never go back to pans again.
Ninja Foodi Beef Stew – Another favourite pressure cooker recipe of mine and fantastic that you can dump it in the Ninja Foodi and come back later to perfect stew.
Ninja Foodi Brown Rice – I see the pictures and think about this brown rice, and I am licking my lips, like a dog is for some bacon. Its just amazing and so easy to pressure cook and then fluff up later.
Ninja Foodi Mashed Potatoes – A classic and even easier thanks to the Ninja Foodi. The problem with regular mashed potatoes is the potatoes are boiled and not steamed so you lose the nutritional value and the flavour.
Ninja Foodi Frozen Chicken Breast – Not got anything out of the freezer for dinner? Then you must make frozen chicken breasts using the pressure cooker function. Its amazing, its never dry and you can then smoother it in your favourite sauce.
Ninja Foodi Pulled Pork – I love pulled pork in the Ninja Foodi, especially if loaded up with barbecue sauce. You can also use the Ninja Foodi to keep it warm ready for serving time.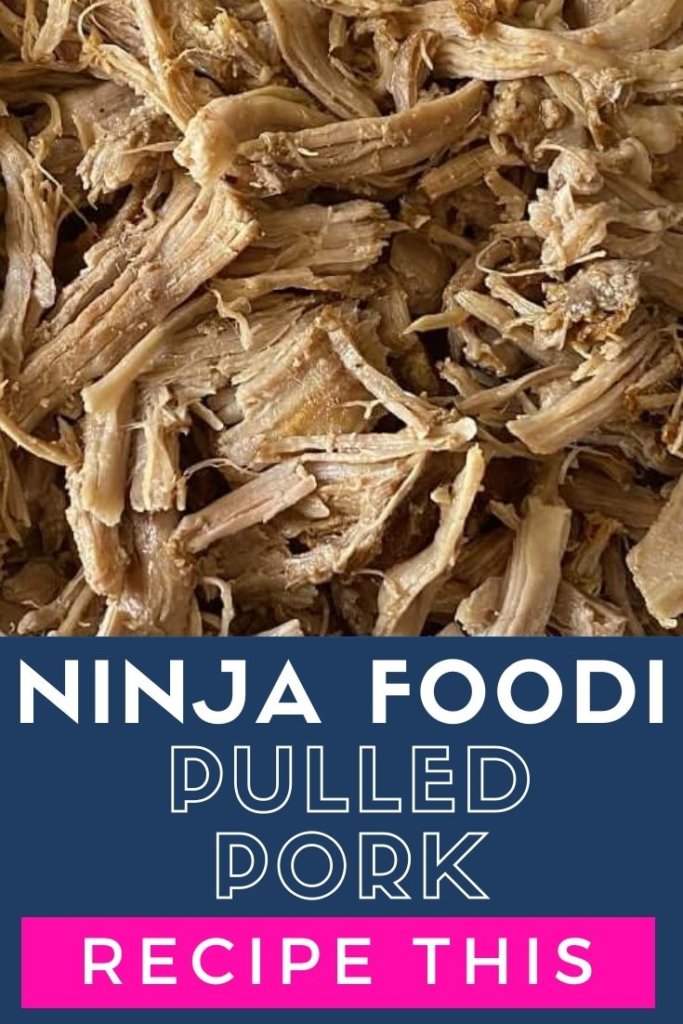 Those are our favourite Ninja Foodi pressure cooker recipes, but like I mentioned above, my favourite way to use the Ninja Foodi is to combine both functions. I don't see the point of having one if you don't do both. If you don't want to do both, maybe an instant pot on its own or an air fryer purchase on its own is better for you.
Ninja Foodi Baked Potatoes – This is the best ninja foodi recipe ever. That is because you are using the Ninja to steam the baked potatoes and then the air fryer lid to crisp them up. You will not find better baked potatoes than this!
Ninja Foodi Chicken Pot Pie – This is a genius use of both gadgets. You can use the pressure cooker function to make the best pot pie filling and then use the air fryer lid for your crust. Or make little biscuits with the air fryer.
Ninja Foodi Brussel Sprouts – You will love combining the two functions in this sprouts, recipe. You first steam using the pressure cook function and then you use the air fryer lid to make them wonderfully crispy. Think baked in the oven but with less butter and less cook time.
Ninja Foodi Chicken & Rice – This is fantastic because it uses the air fryer function to crisp the skin and then the chicken and rice cook together using the pressure cooker button.
Ninja Foodi Meatloaf – Is another firm favourite. The meatloaf is pressure cooked first, then air fried to make the cheese melt. You can also use the air fryer lid for a yummy tomato ketchup crust.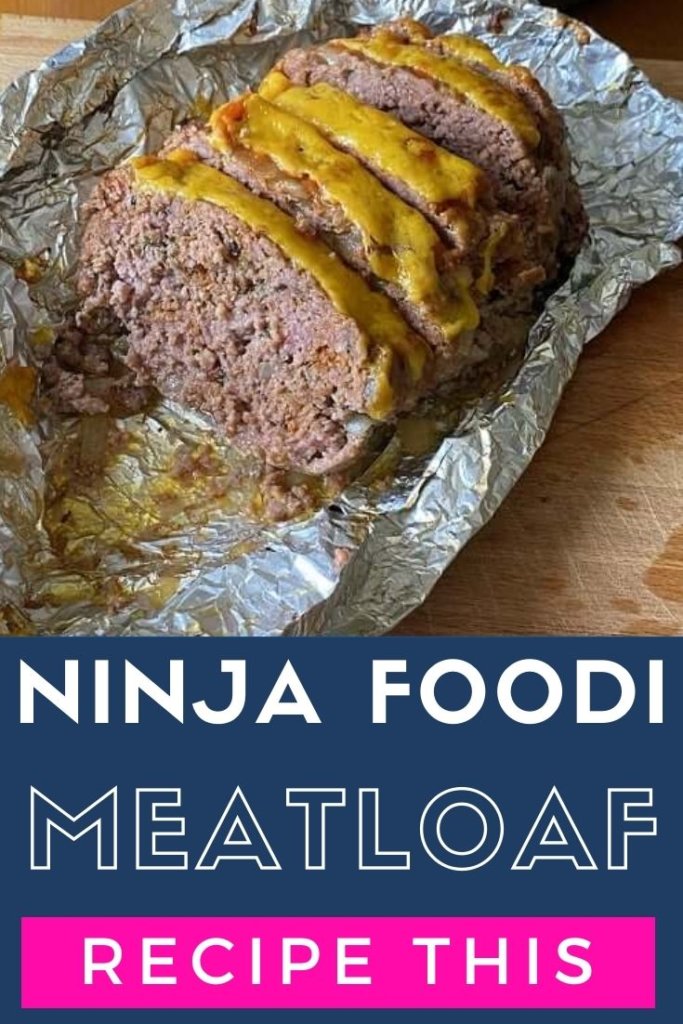 Ninja Foodi Air Fryer Recipes
If you are looking for recipes that are just cooked with the Ninja Foodi air fryer lid, then start with these:
Ninja Foodi Salmon –For starting out with the air fryer function, I would recommend making some air fryer salmon. Its quick, its easy and you can smoother it in any of your favourite marinades.
Ninja Foodi Pork Chops – If you are new to the air fryer function, then I recommend you try some ninja foodi pork chops as they are perfect for beginners. Cover your pork chops in breading or a herb crust and air fry.
Ninja Foodi Bacon – If you love bacon, you will love the trendy way to cook it in the Ninja Foodi. Instead of placing it in an air fryer basket it hangs from the trivet. This means you can cook more bacon and it has a much better even cook.
Ninja Foodi Fried Chicken – I love this in the Ninja over our regular air fryer. That is because of the distance from the lid to the chicken. It gives a fantastic coating and is perfect for a quick KFC inspired dinner at home.
Ninja Foodi Whole Chicken – If you have not tried it yet, then you must cook a whole chicken in the Ninja Foodi. The chicken is juicy and moist and has a crispy skin thanks to the air fryer lid.
Ninja Foodi Steak – Do you love steak, but want to reduce your calories? You can cook steak in the Ninja Foodi and trim off the fat and then any excess fat will drip below. Its also delicious tender steak that is so juicy.
Ninja Foodi Hamburgers – Or for more classic comfort food in the Ninja Foodi you can use it to make burger and chips. Or you can do just burgers. You can also mix and match with any burgers that you have in.
Then of course, don't forget the main reason why you bought an air fryer or got interested in an air fryer!
Ninja Foodi Slow Cooker Recipes
Ever since buying our first Ninja Foodi (we now have our 2nd) I have been obsessed with experimenting with the slow cooker function.
Would it be as good as a classic slow cooker and how do slow cooker recipes compare?
With Ninja Foodi slow cooker recipes I found that:
They needed an extra hour compared to my Crockpot
It was wonderful going from the slow cooker to saute when needed
I could also combine the slow cooker with the air fryer
Below are my favourite Ninja Foodi slow cooker recipes so far.
Busy Right Now? Then pin it for later!