This Post Contains Affiliate Links. Click Here To Read Our Full Disclosure.
Welcome to our slow cooker recipes. We have put together this slow cooker recipe resource page for you so that you have a quick access to the best slow cooker info.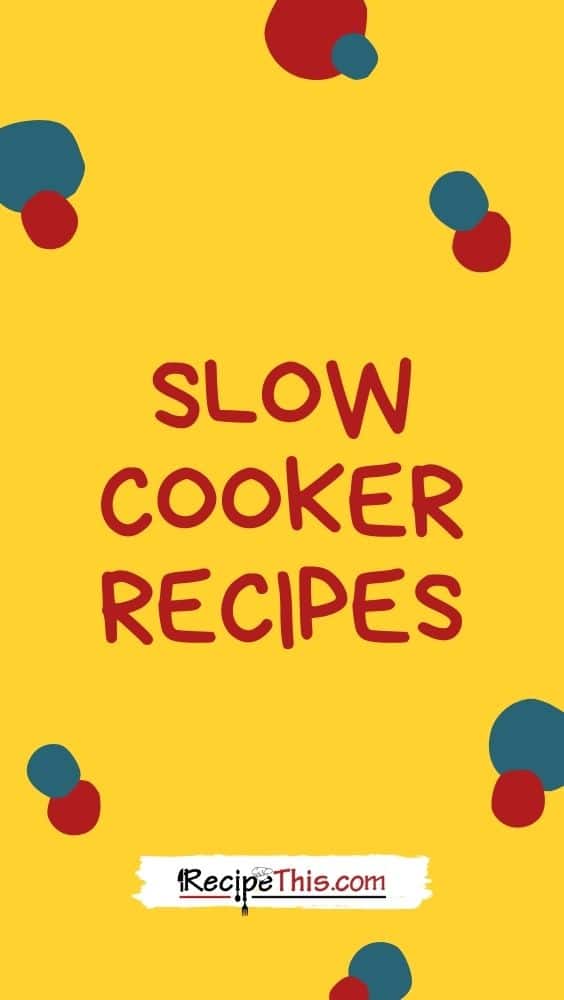 Here at Recipe This we have been using slow cookers since 2004 and we remember what it was like to be new to the slow cooker and wanting to learn and understand how the slow cooker works.
Or to save time on clicking through to all the slow cooker recipes, you can also purchase our slow cooker archives, which includes EVERY SINGLE SLOW COOKER RECIPE up until the time of writing this for you.
It is advert free. It is easy to print and most importantly our readers love it.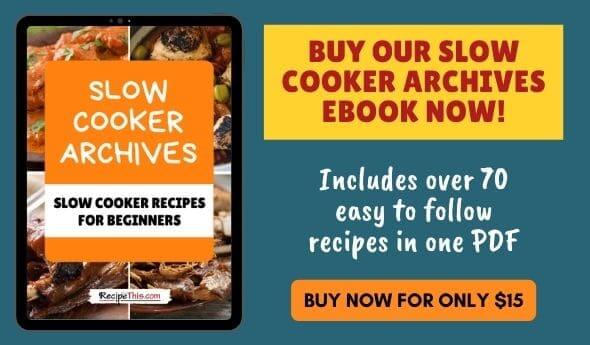 Or for quick reference in the Milner house our slow cooker favourites are:
Slow Cooker Fanta Gammon, Slow Cooker Venison Stew, Slow Cooker Greek Chicken Thighs, Healthy Slow Cooker Tomato Sauce, Slow Cooker Rabbit Ragu, Slow Cooker Butter Chicken & Slow Cooker Stuffing For Turkey.
Or if you are looking for new slow cooker recipes, we have a category on Recipe This JUST dedicated to everything slow cooker. You can head over to the category and see everything in order of most recent slow cooker recipe first. Click here to access our slow cooker category or click on the banner below:
Slow Cooker Guides
We have put together some slow cooker recipe guides to help you further. I imagined that if I was new to the slow cooker and wanted to learn the basics, that these are the guides I would want to have access to:
Why I Use A Slow Cooker?
If you looked through Recipe This you would see that the amount of slow cooker recipes compared to instant pot and air fryer recipes are very low. In fact, I would estimate that we have 10 times more air fryer recipes than slow cooker recipes and the instant pot is probably triple.
So why do I still share slow cooker recipes with you and obsess about how much I love my slow cooker?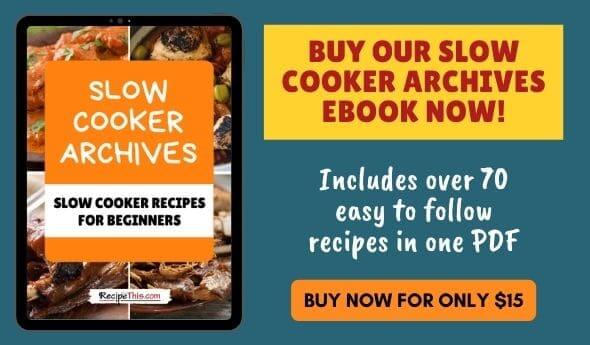 Convenience – On busy days I love to put dinner on while doing the washing up from lunch time. It gives me one less thing to think about. It also gives me a buzz to go to the food cooked in the slow cooker, reminding myself that I prepped it earlier.
Hot – I live in Portugal and it is very hot in the summer months. Even a quick sauté in the instant pot, or the releasing steam from the instant pot, will overheat me. But load cold easily prepped food into the slow cooker and I am happy!
Rinse + Repeat – Just like our bread maker I find that with the slow cooker I have favourite recipes I cook repeatedly. This means that I have less slow cooker recipes because I constantly like to cook the same thing.
We use the Crockpot Slow Cooker that is stovetop friendly. This is a big deal when you are slow cooking as you can sauté and brown food at the beginning or the end of the recipe. I can brown the beef before making a stew or cook the garlic before making a casserole. After going through a few different slow cookers this is my true favourite.
Thanks for reading and I hope these resources help you further with getting to know your slow cooker.
Please do bookmark this page, pin it, or share it on Facebook, so that you can refer it later.
Plus, don't forget to subscribe below and then we can be email friends and I can email you with slow cooker recipes along with other kitchen gadgets I own.
[optin-monster slug="eydy6nsbvvzwjnmx8dmr"]