Instant Pot Summer Recipes. Introducing you to the best instant pot summer recipes. These 60 summer recipes are easy, mainly healthy, quick to prep, some are keto, some are low carb, with lots of new ideas to add to your instant pot summer meal plan.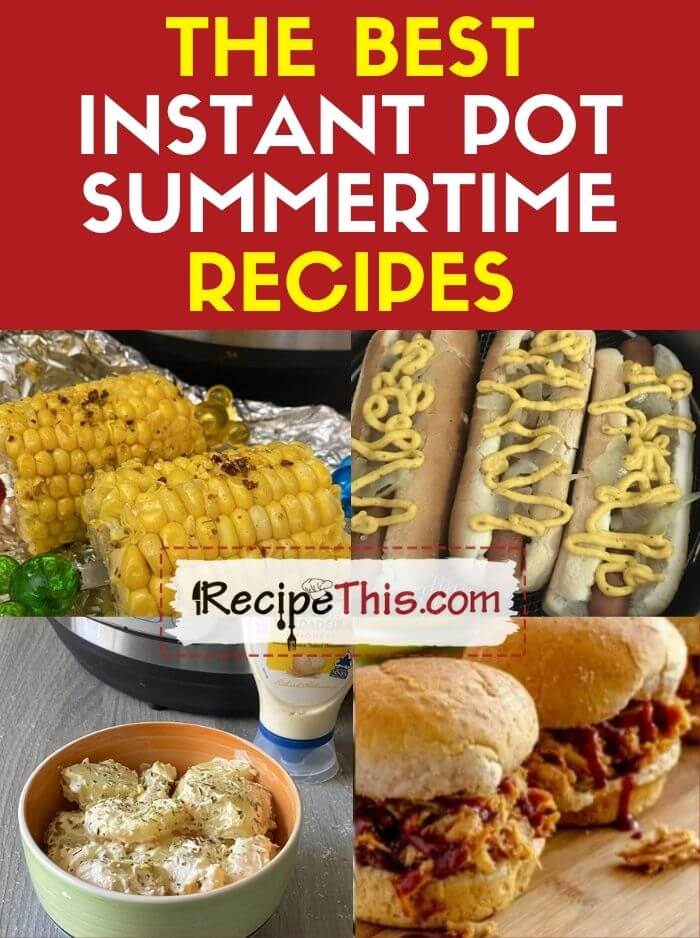 Instant Pot Summer Recipes
If you are new to Recipe This, then you might not know that we are based in the sunny southern region of the Algarve in Portugal.
I kind of think of it as the California of Europe. The place that has an okay winter but is known for its summer weather.
Lots of waterparks, lots of beaches, lots of outside eating and plenty of water sports on the world class beaches.
Out of season, there is not much to do as its all about the summer season that runs from Easter through to October, with the over 50's visiting out of season for a break from the British cold winter.
By the time June hits and the schools break up until September it is red hot. Summer days carry a temperature of between 30-45c and I just want to sit in the cold water at the waterpark to stay cool.
I also want easy summer food and I couldn't imagine turning the oven on when it is so hot.
But give me gadgets like the instant pot, the air fryer and the bread maker and I am happy throughout the summer months.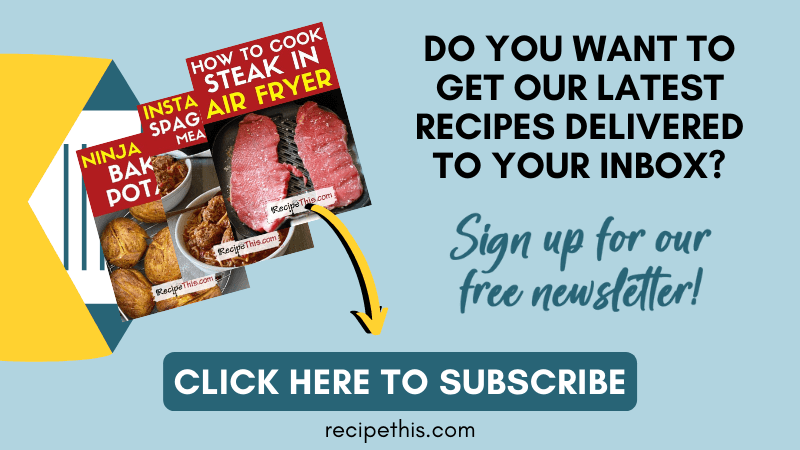 Warm Weather Instant Pot Recipes
In the summer of 2018 I learnt all about warm weather instant pot recipes.
I had just the instant pot pressure cooker for cooking with and didn't use anything else but that.
It was super hot too and we were staying in a tent that was reaching a temperature of 50c.
I learn that instant pot summer cooking must:
This is exactly what you will get with my instant pot summer recipes as well as some seasonal recipes that we should all eat more of in summer, just because it tastes so good!

Best Instant Pot For The Summer?
In the summer I use my Instant Pot Duo 6 quart the most. It's the in between instant pot and not as big as the 8 quart and not as little as the mini.
It's the perfect size for quick family summer meals and I also use it a lot for meal prep when I am making picnic supplies for the beach.
Top 10 Instant Pot Summer Recipes
Instant Pot Summer Chicken Recipes
If you are looking for instant pot summer chicken recipes, then here are a few easy suggestions:
Instant Pot Summer Beef Recipes
Here is my pick of my favourite beef summer recipes in the instant pot. Though do note, there are many other delicious instant pot beef recipes you can cook, these just shout out summer and make summer in the instant pot even better.
Though a special shout out needs to go to instant pot frozen steak. The steak cooks from frozen in the instant pot, creates its own gravy and then you can use the air fryer for air fryer fries. The perfect summer steak and fries dinner.
Or my new favourite recipe for the instant pot is instant pot frozen hamburgers. You cook your favourite hamburgers whether homemade or grocery shop bought and load them into the instant pot. They come out so tender and taste better than burgers from a gourmet restaurant. Yum yum!
Instant Pot Healthy Summer Recipes
If you are looking for some top instant pot healthy summer recipes then these are the favourite in the Milner house.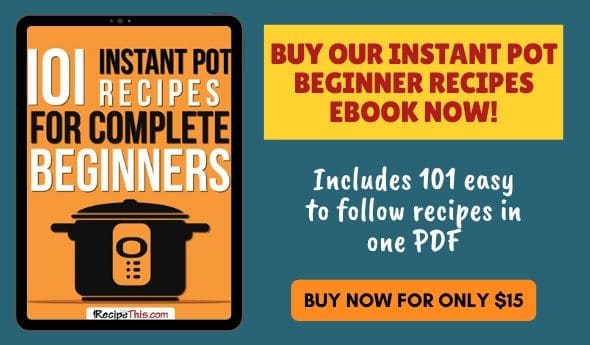 More Instant Pot Summer Recipes
Here at Recipe This we have even MORE instant pot summer recipes for you to try. Have a browse through these instant pot summertime recipes for even more inspiration and bookmark for later.
Or a special mention must go to the following that are perfect for the instant pot this summertime:
Can't read it now? Then pin it for later!