If you are looking for some delicious food to cook this summer, then it doesn't get any better than this binge worthy list of instant pot summer recipes.
Featuring everything from salads to paella, to jams, to desserts, to many more favourite foods that will keep you cool this summer in your instant pot pressure cooker.
Updated for summer 2022 with even more summer pressure cooker recipes.
Summer In The Instant Pot
If you have followed Recipe This for a while, then you will know that we used to live in Portugal.
For 13 years we called the sunny Algarve in southern Portugal our home. Then last summer we moved back to England.
It had become harder and harder to source ingredients for your instant pot recipes we make for you and even harder to cope during the ridiculously hot summer months without any air conditioning.
You're probably wondering why I am telling you this? Because the instant pot is fantastic for cooking food in, when you live in a super hot country and cant face cooking.
Are You New To The Instant Pot?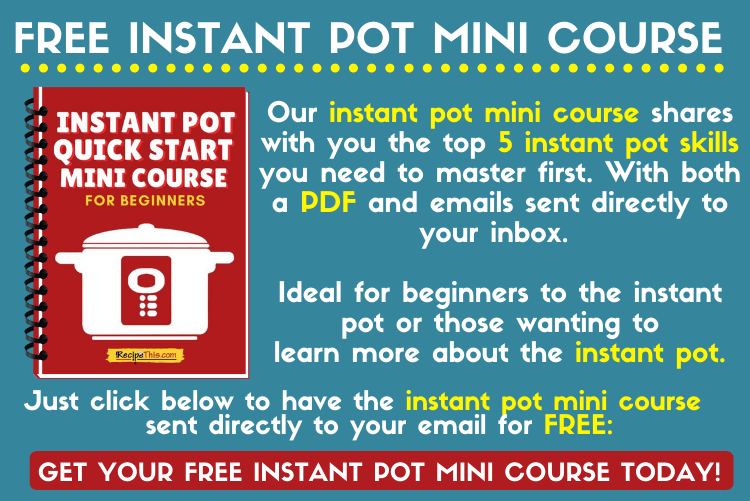 Plus, as well as our extremely popular instant pot mini course which teaches you the instant pot basics in 5 days, we also have our instant pot bucket list. That is loaded with 30 FREE bucket list worthy instant pot recipes.
Click here or on the banner above and you will have access to both in an instant.
Warm Weather Instant Pot Recipes
In the summer of 2018 I learnt all about warm weather instant pot recipes.
I had just the instant pot pressure cooker for cooking with and didn't use anything else but that.
It was super hot too and we were staying in a tent that was reaching a temperature of 50c.
I learn that instant pot summer cooking must:
This is exactly what you will get with my instant pot summer recipes as well as some seasonal recipes that we should all eat more of in summer, just because it tastes so good!
Best Instant Pot For The Summer?
In the summer I use my Instant Pot Duo 6 quart the most. It's the in between instant pot and not as big as the 8 quart and not as little as the mini.
It's the perfect size for quick family summer meals and I also use it a lot for meal prep when I am making picnic supplies for the beach.
Top 10 Instant Pot Summer Recipes
Instant Pot Summer Chicken Recipes
If you are looking for instant pot summer chicken recipes, then here are a few easy suggestions:
Instant Pot Summer Beef Recipes
Here is my pick of my favourite beef summer recipes in the instant pot. Though do note, there are many other delicious instant pot beef recipes you can cook, these just shout out summer and make summer in the instant pot even better.
Though a special shout out needs to go to instant pot frozen steak. The steak cooks from frozen in the instant pot, creates its own gravy and then you can use the air fryer for air fryer fries. The perfect summer steak and fries dinner.
Or my new favourite recipe for the instant pot is instant pot frozen hamburgers. You cook your favourite hamburgers whether homemade or grocery shop bought and load them into the instant pot. They come out so tender and taste better than burgers from a gourmet restaurant. Yum yum!
Instant Pot Healthy Summer Recipes
If you are looking for some top instant pot healthy summer recipes then these are the favourite in the Milner house.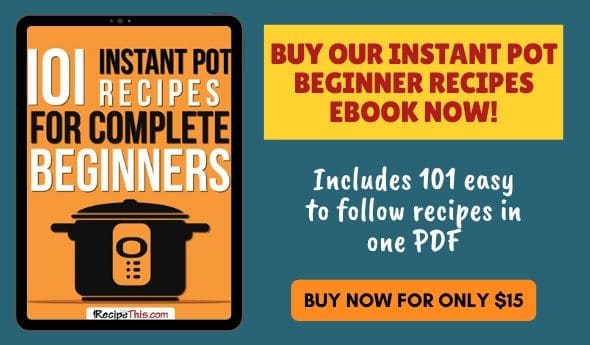 More Instant Pot Summer Recipes
Here at Recipe This we have even MORE instant pot summer recipes for you to try. Have a browse through these instant pot summertime recipes for even more inspiration and bookmark for later.
Or a special mention must go to the following that are perfect for the instant pot this summertime:
Can't read it now? Then pin it for later!