Instant Pot Thanksgiving Recipes
This Post Contains Affiliate Links. Click Here To Read Our Full Disclosure.
Tis the season for thanksgiving instant pot recipes. If you have an instant pot pressure cooker and are preparing for Thanksgiving, then you will love this list of pressure cooker thanksgiving recipes.
We have everything from instant pot turkey recipes, appetizers, sides, dessert and some amazing hacks too that will save you time and money.
This delicious list of easy instant pot thanksgiving recipes is updated for thanksgiving 2022 and happy holidays!
Thanksgiving Recipes For Instant Pot
Mention thanksgiving recipes to me and I am starving hungry and thinking about all the delicious thanksgiving recipes that I love the most. We all have personal favourites when it comes to thanksgiving food and we all have different ways of celebrating thanksgiving.
For us Milners we live in Portugal, so thanksgiving is not a thing here, but I still like to do something to mark the occasion. Normally, we will have some thanksgiving themed food and watch Miracle on 34th Street.
To me that is my thanksgiving, as I can officially start to get excited over Christmas and watch a thanksgiving themed movie. Then dream of going to the Macy's parade one day when Recipe This has made me enough money to do so.
I also LOVE the Black Friday sales and love to buy the kids their Christmas presents, so I am never far away from shops or Amazon to kickstart the Christmas shopping season.
I am also thinking to myself about what I am most thankful for and my mind often turns to Sofia, who we waited 13 years to have, who was born on the week of Thanksgiving back in 2014.
What I wanted to share with you today, was a list of Instant Pot Thanksgiving Recipes, so that I can give you some pressure cooker holiday magic and show you how many delicious recipes you can make for Thanksgiving in your Instant Pot Pressure Cooker.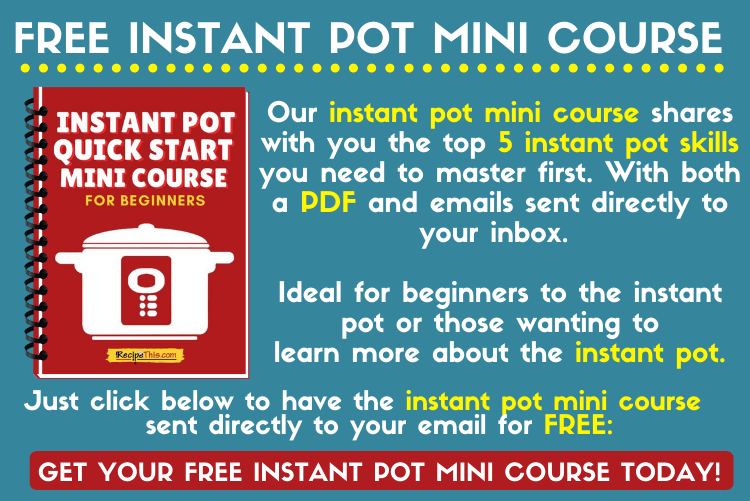 Plus, as well as our free newsletter, we also have a free instant pot mini course. It is ideal for instant pot beginners or those that want to get more confident with their electric pressure cooker. The free course runs for 5 days with a new lesson delivered each day to your inbox.
Can You Use An Instant Pot For Thanksgiving?
Yes, you can. The instant pot is fantastic for thanksgiving. Forget the previous thanksgivings that have involved lots of pots and pans, never enough space anywhere and feeling exhausted before you have tucked into your thanksgiving feast.
You can use the instant pot for your turkey breast, your sides, your dessert and so much more.
The instant pot is also fantastic for steaming potatoes and veggies, making thanksgiving meal prep much faster.
What Can You Prepare In An Instant Pot?
I like to make ahead my mashed potatoes, use the instant pot for steaming the green beans and best of all, its so fast at the brussel sprouts.
Instant Pot Thanksgiving Ideas
Firstly, I have split our instant thanksgiving recipes into what I call instant pot thanksgiving ideas. They have been split into sections, depending on what type of instant pot thanksgiving recipes that you are looking for inspiration about.
You might just be looking for instant pot thanksgiving side dishes, or you might want a cosy instant pot meal for two, in which case a whole rotisserie chicken might be more up your street. Either way, have a scroll and a few clicks and pick out some instant pot thanksgiving ideas that suit you.
#1 Best Instant Pot Thanksgiving Appetizer
I have one favourite instant pot appetizer that wins over all others, and it is instant pot egg bites without cottage cheese.
Yes, I am a cottage cheese hater and find that ricotta cheese is so much nicer.
These egg bites can also be made ahead, and you could also make them with pumpkin and orange food colouring for a thanksgiving theme.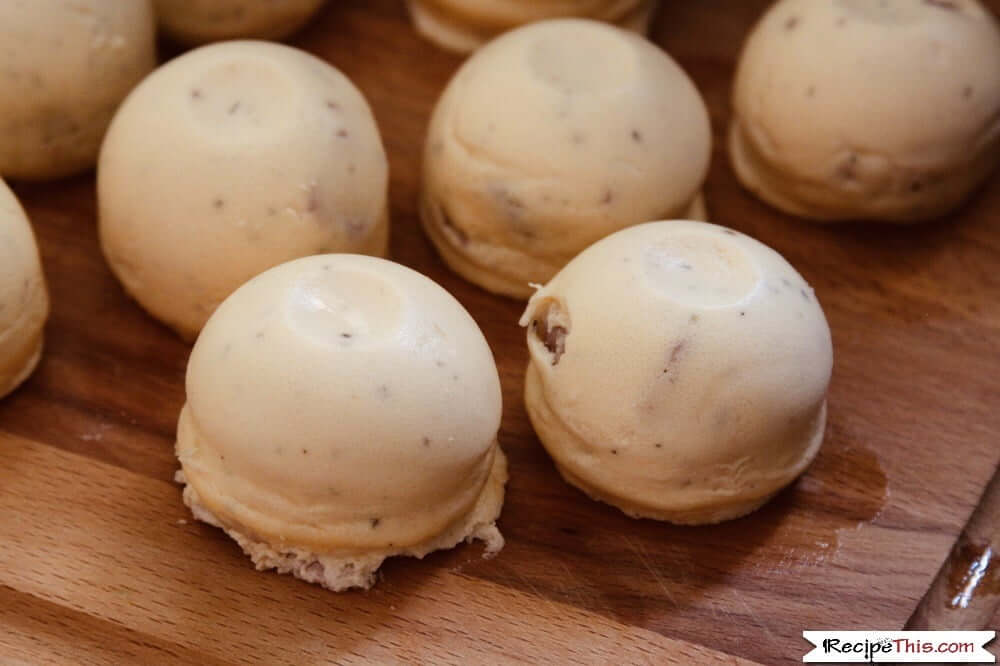 Instant Pot Side Dishes For Thanksgiving
If you have a lot on your plate for Thanksgiving an easy cheat option is to make instant pot kraft mac and cheese. You can also make it better with our simple hacks.
But what I really like to eat which is overlooked my many is an Instant Pot Brussel Sprouts Gratin. Also known as Brussel sprouts in a delicious creamy cheesy sauce. Place this on the dinner table and people might eat their sprouts without complaining.
Or following on from the Brussel sprouts theme, how about instant pot leeks gratin or instant pot cauliflower gratin.
Here are a few other instant pot side dishes you must make:
Instant Pot Vegetables For Thanksgiving
I love my vegetables and I am totally in love with how EASY it is to cook vegetables in the instant pot. My favourite is Instant Pot Frozen Vegetables because they are so quick and SIMPLE and in my opinion, taste AMAZING.
Or for my favourite of the instant pot vegetables the award goes to Instant Pot Broccoli.
Thanksgiving is not the same without green beans and this is how to steam green beans in the instant pot.
As well as those two instant pot vegetables here are a few more favourites that are perfect for thanksgiving:
Instant Pot Potatoes For Thanksgiving
I love instant pot potatoes and making potatoes in the instant pot is ideal for thanksgiving and thanksgiving meal planning.
The hero of thanksgiving potatoes is our instant pot no drain mashed potatoes. Just as it sounds you can cook your mash in the instant pot without draining them, with just enough liquid added to avoid the drain.
Or another easy option which works well if you have an air fryer lid is our instant pot new potatoes.
Instant Pot Turkey For Thanksgiving
Next, lets talk about instant pot turkey for thanksgiving, because let's face it, I am sure you have thought about it and are considering if it is for you or not.
Well let me tell you now instant pot turkey for thanksgiving is the best and you have a few options.
Don't want to eat turkey? Then here are a few turkey free meat alternatives for thanksgiving:
We also went a step further and created a printable for how long to cook chicken in the instant pot. Simply click on the link below and grab yourself a copy.
Plus, don't forget to use the instant pot to make instant pot turkey bone broth as its amazing and of course instant pot turkey gravy.
You can also place your leftover gravy and leftover stock into ice cube trays and then freeze them for later. They also make a fantastic alternative to instant pot chicken stock when the turkey is no longer in season.
Instant Pot Dessert Recipes For Thanksgiving
Let's conclude our instant pot thanksgiving recipes selection with the BEST part and that is the instant pot dessert.
I much prefer to have pumpkin pie for thanksgiving and will make instant pot pumpkin puree and then use my homemade puree to make some air fryer pumpkin pie.
But not everyone likes pumpkin pie, and my backup plan is always some instant pot strawberry cheesecake. But what's amazing about this strawberry cheesecake recipe is that you can swap the strawberry for pumpkin for apple or another favourite fall flavour.
Then if your thanksgiving is more of a party, then I recommend our instant pot chocolate cake bites, which are just like they sound and are made from chocolate cake batter.
Or go lazy and make our instant pot chocolate box cake.
Can't read it now? Then pin it for later!