Air Fryer Desserts. Introducing you to the best of the best air fryer dessert recipes that you can make at home in your air fryer. From cake in air fryer to air fryer pastry to air fryer muffins and cupcakes we have it covered!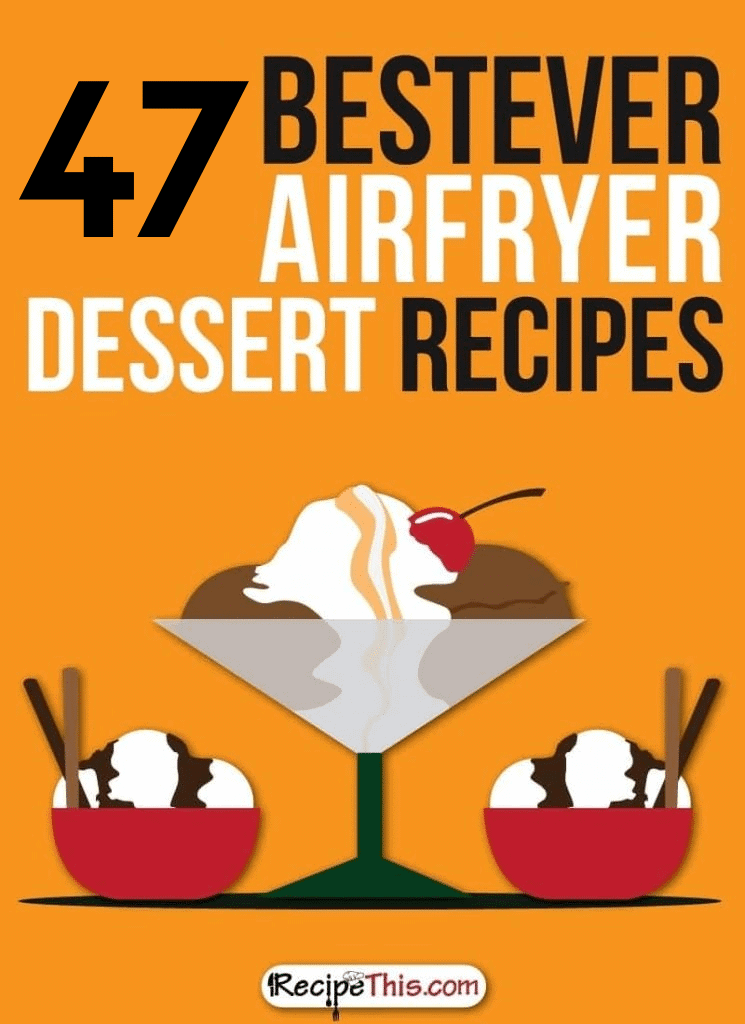 Air Fryer Desserts
Welcome to air fryer dessert recipes. It has now been updated to include even more of our delicious air fryer dessert recipes on Recipe This. We hope you enjoy our 2020 update!
Air Fryer Desserts. Where do I start? With so many amazing desserts that you can cook in your air fryer, what should I tell you about first?
My first thought is how AMAZING the air fryer is for melting butter. You can load your Philips Air Fryer Baking Pan or your cake barrel into the air fryer basket.
Add butter and it will perfectly melt it for you. Then load in your extra ingredients and it saves you on washing up.
Ideal for when you make brownies, granola or flapjacks using the air fryer.
The first sweet treat I ever made in the air fryer was my favourite chocolate chip cookies.
What I learnt from those early air fryer dessert days, is that when you bake with the air fryer, there is less mess and you can get your cook times even more perfect than you would with an oven.
Top 10 Desserts In Air Fryer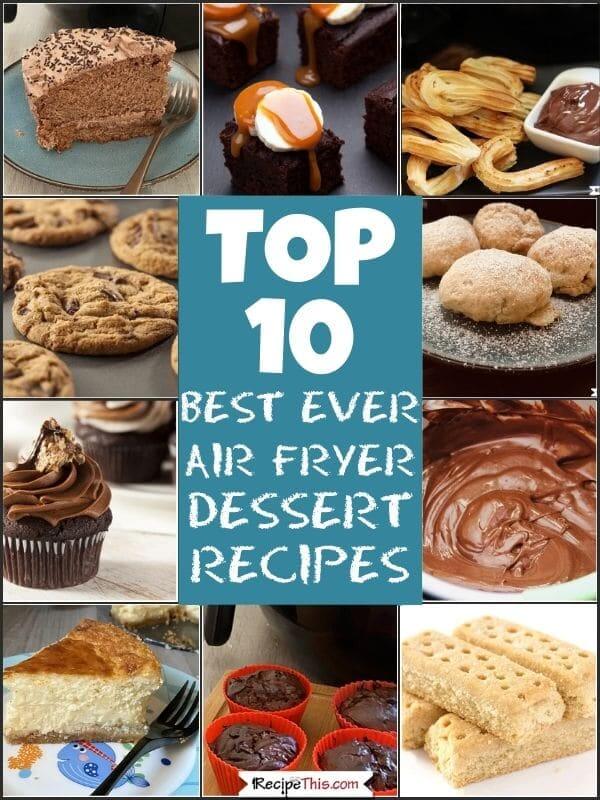 I have made more than 50 different desserts in the air fryer and rather than overwhelming you with 50 air fryer dessert options, below are my top 10 that you must make first.
More Easy Air Fryer Desserts
Beyond our top 10 best air fryer dessert recipes we also have a few other suggestions:
Air Fryer Healthy Desserts
If you are looking for air fryer healthy desserts these are our top picks:
Air Fryer Pastry Recipes
Or if air fryer pastry recipes are more your thing, then check these out:
Can't read it now? Then pin it for later!