Slimming World Soup Maker Recipes
This Post Contains Affiliate Links. Click Here To Read Our Full Disclosure.
Slimming World Soup Maker Recipes. Introducing you to our full list of slimming world soup maker ideas. Perfect for if you are following Slimming World and looking for slimming world soups that are made in the soup maker.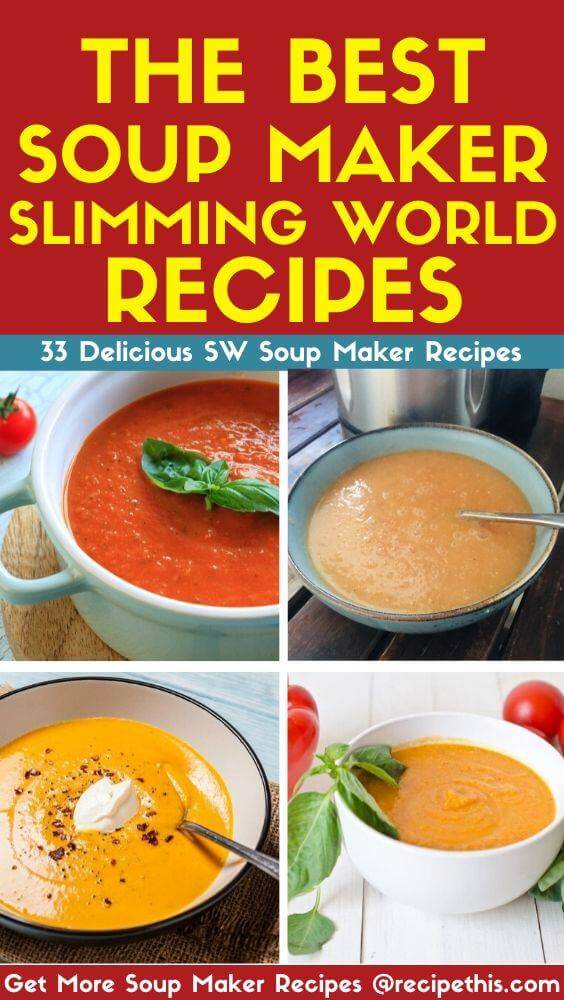 Slimming World Soups Made In Soup Maker
Is it me, or is everyone that uses a soup maker on slimming world? With our popularity of our soup maker recipes, I have noticed more and more people asking me for syns and asking which of our soups are slimming world friendly.
When I first got my soup maker, I never thought about slimming world. That was not my goal. Instead my goal was a way to feed my darling daughter during the weaning months.
She was about to be born and I thought a soup maker would be perfect for making soup maker tomato sauce in and feeding her.
That was it.
Then back in April 2017, I thought some batches of speed soups in the soup maker would be fantastic for kickstarting my weight loss after Jorge was born and I did my Slimming World Speed Soup Week.
It was a HUGE success and that was when I fell in love with making fat free, healthy soups in the soup maker.
Then when my readers asked me recently to separate our Slimming World recipes from our other kitchen gadget recipes I set to work.
You can now access our Slimming World Air Fryer Recipes, our Slimming World Instant Pot Recipes and other themes will be coming soon!
I understand why you would want these because we have a mix of readers, many of which are not on Slimming World. They follow Keto, Paleo, Weight Watchers and in many cases, no diet at all!
So, if you are one of our Slimming World Readers (we love SW by the way!) these pages like this collection of SW soup maker recipes, make it perfect for navigating around our website.
So, if you are on Slimming World and want Soup Maker Recipes, this is dedicated to YOU.
But first, let me share something with you about us and our soup maker recipes:
Low Syn or Syn Free – Our soup maker recipes, even though they have different flavours and ingredients tend to follow a similar theme. Homemade soup from lots of vegetables with a little yoghurt and seasoning. You can keep them Syn Free just by subbing for syn free yoghurt options and adapting them for you.
Speed Soups – We have soup maker soups that follow the Slimming World speed idea. Loaded with just SW speed foods and a bit of seasoning they are easy to make and great for boosting your weight loss.
Disclaimer. Please note I am not a slimming world consultant and my slimming world book is a couple of years old. I was a target member of Slimming World in the 90's as well as a member in the UK and online since 2006. I can only go from my own experience on slimming world, so do check against your current book or ask your consultant.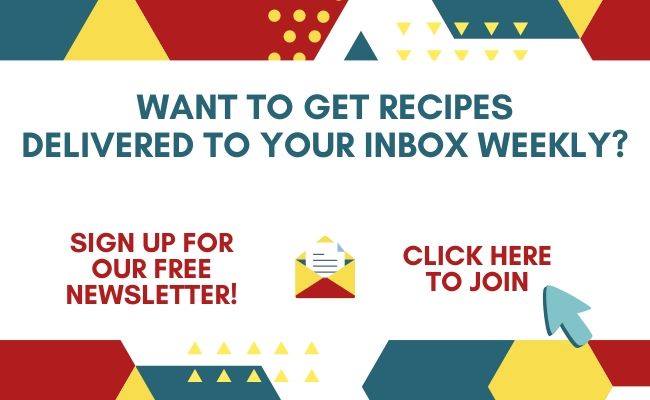 Best Soup Maker For Slimming World?
If you are on Slimming World, then chances are you will have heard of the Morphy Richards Soup Maker, the Cuisinart Soup Maker, or the new kid on the block the Ninja Soup Maker.
But in our opinion, they all have their pros and cons. Some are better than others and some are just a cheap and cheerful option. The Morphy Richards Soup Maker is what we own (it is this model) and it does an okay job.
BUT there is not much space, so don't expect it to feed 4 of you for dinner and the blade to blend the soup is rather poor.
I get around this by just doing enough soup for two, cutting my vegetables small and then using my hand blender to blend the soup.
I have looked around and not found one that is that much better, so I have stayed with my current soup maker.
Then if I am cooking a big batch of soup for the family, I will use the Instant Pot to make the soup instead.

Slimming World Soup Maker Ideas
We have gone through each of our soup maker recipes on Recipe This and hunted out EXACTLY which soup maker recipe we would recommend for a slimming world diet.
I have decided to start with my top 10 of the best slimming world soup maker recipes and then move on to all our other low syn slimming world soups. We hope you enjoy the collection and it gives you some new slimming world soup maker ideas.
Top 10 Slimming World Soup Maker Recipes
Slimming World Speed Soup In Soup Maker – Let's start with the amazing speed soup in the soup maker. Loaded with Slimming World speed vegetables this is my all time favourite. You can also mix and match which what speed vegetables you have in.
Soup Maker Spinach Soup – A delicious creamy spinach soup loaded with spinach and potatoes. Easy to make and great for an iron kick. I ate this a lot while pregnant to give me a boost.
Slimming World Soup Maker Mushroom Soup – This mushroom soup has two uses. It can be a delicious slimming world soup maker mushroom soup, or it can be a sauce for cooking with. Use it as a pasta sauce for keeping your speed foods high.
Soup Maker Tomato Sauce – Or instead of a mushroom sauce, you can also make a creamy tomato sauce in the soup maker too. I love to make this in batches and then freeze the leftovers for another day. A great way to hide speed foods in your kid's dinner!
Slimming World Pumpkin Soup In Soup Maker – I don't know about you, but I LOVE pumpkin soup. It is so creamy and delicious, and you can add in your favourite seasonings. It is also free of yoghurt and Slimming World speed soup!
Slimming World Soup Maker Tomato Soup – Vegetables, tinned tomatoes and seasoning is all you need in this slimming world version of tomato soup. Dump the ingredients into the soup maker and let the soup maker do the hard work.
Slimming World Sweet Potato Soup In Soup Maker – I choose sweet potatoes over regular potatoes because I love them so, so much. Load sweet potatoes into the soup maker for a creamy, hearty, healthy soup. To keep it syn free remember to use skimmed milk.
Soup Maker Broccoli & Stilton Soup Recipe – Not for me as I hate stilton, but if you love blue cheese why not try soup maker broccoli and stilton soup? Or swap the stilton for an alternative favourite cheese. Low syn too!
More Slimming World Soup Maker Recipes
Here are some more delicious slimming world soup maker recipes to choose from.
That can be cooked either low syn or syn free. Though it is expected that you swap for skimmed milk and fat free yoghurt when appropriate.
Get Our Soup Maker Recipe Book
We also have a soup maker recipe book. It is in ebook format so that you can download it instantly and includes every soup maker recipe you see on this page plus several others. On the last count it had 60 in it, but it is growing bigger and better.
You can download your copy here.
Can't read it now? Then pin it for later!
Join The RecipeThis.com Community:
Facebook Group | Pinterest | Twitter | YouTube
Plus, don't forget to subscribe below to join our email newsletter with updates of our latest recipes, latest freebies, our cooking stories, plus much more: