These Aldi recipes which are made using products purchased at Aldi UK are fantastic for your budget meal plan.
These Aldi recipes UK are delicious, low cost, many create or use up leftovers and are perfect for busy weeknights when you are too tired to make an effort with dinner.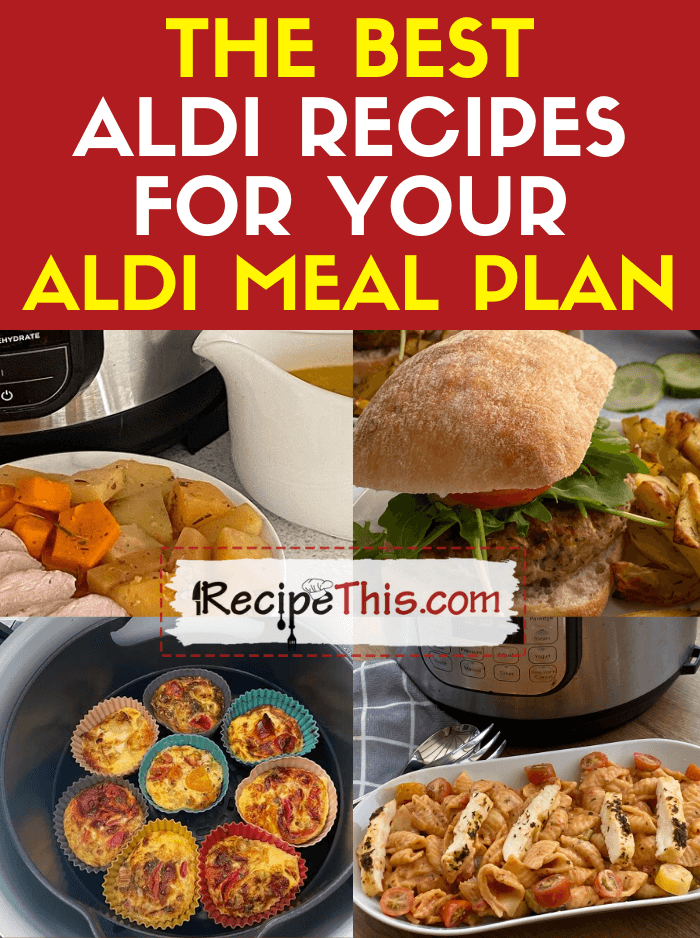 Are You Looking For Cheap Aldi Meals?
I have recently completed my own challenge where we ate exclusively at Aldi for 28 days and created our own homemade 28 day Aldi meal plan.
We published it yesterday and loved every minute of it.
But I wanted to offer you a page that you can go to with our Aldi recipes all in one place, that would be perfect for you, if you too are planning some cheap Aldi meals and would like some inspiration.
As we are kitchen gadgets food blog, they will be Aldi recipes for the slow cooker, instant pot pressure cooker and the air fryer. Though most are made in our Ninja Foodi which you can do all three in.
Aldi Recipes UK
Note that we currently live in Yorkshire, Northern England. Famous for its cheese, its tearooms, filming of Harry Potter as well as Heartbeat. It is also home to one of my favourite bands the Beautiful South and also very popular for its beaches. Though of course, we better not forget about it being the home of the Yorkshire pudding.
This means that the Aldi recipes we are making for you today have been bought in the UK and is probably more of an Aldi Recipes UK list.
BUT many of these Aldi meal ideas are using products that you can get in a lot of different Aldi's, you just might need to shop around a little.
Top 10 Aldi Recipes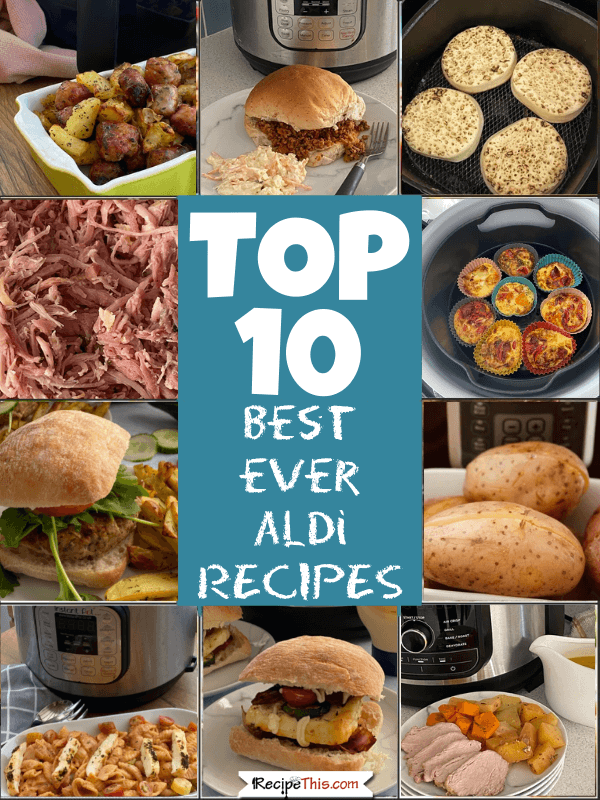 Let's start with the Aldi recipes that I have enjoyed making the most that we have created recipes for you, that you can print and make at home.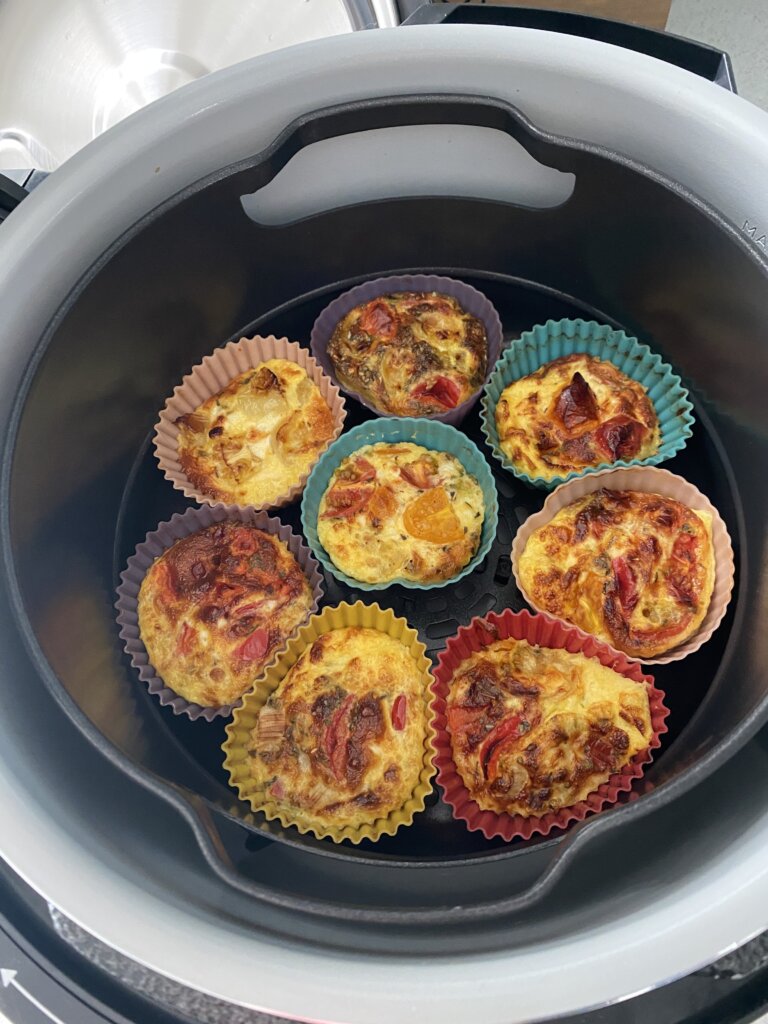 This is my all time favourite breakfast in the air fryer and its so simple and perfect for using up a little veggies with some eggs and cheese.
They are little mini omelettes or you might think of them like mini crustless quiches. And best of all, any quiche, frittata, or omelette filling will work well.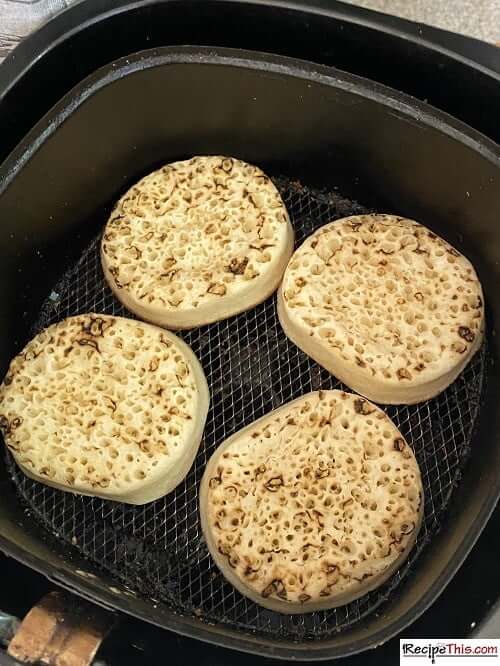 Another breakfast not to be overlooked in the air fryer is crumpets. I found that during my 28 day Aldi meal plan that I got a lot of crumpets on yellow sticker.
I could then freeze the crumpets and get them out of the freezer as I wanted them. It made breakfast very cheap.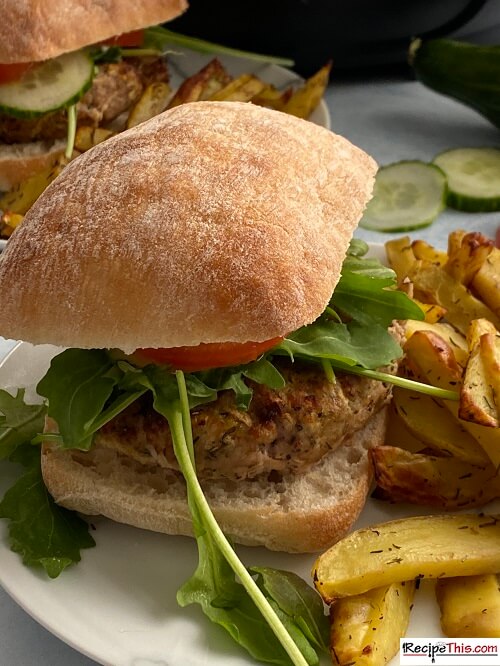 These pork and apple burgers are delicious and perfect for a money saving dinner. You can use Aldi cheap pork mince, along with some apples left in your fruit bowl. Look out for Aldi reduced bread rolls and you have a meal for a fraction of the usual cost.
Get our pork and apple burgers recipe here.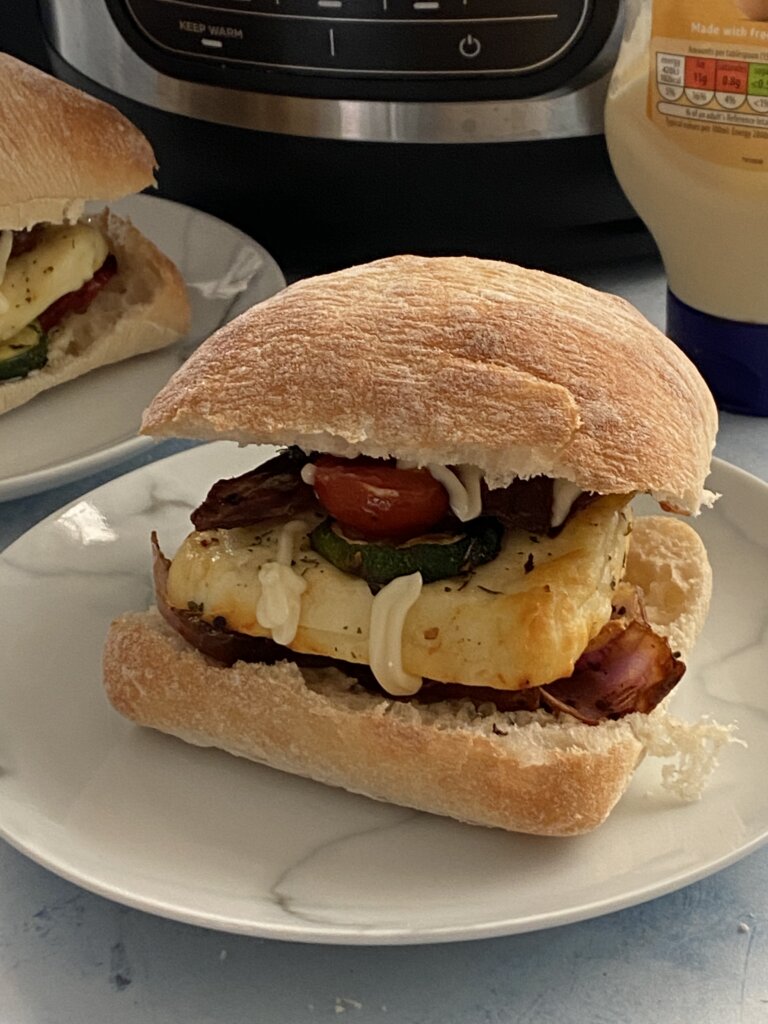 Carrying on with the theme of burgers, because they are filling and perfect for a quick dinner, lets make halloumi burgers. You are using halloumi instead of meat and it brings the cost way down.
Plus, if you have not tried it yet, Aldi halloumi is delicious.
Get our halloumi burgers recipe here.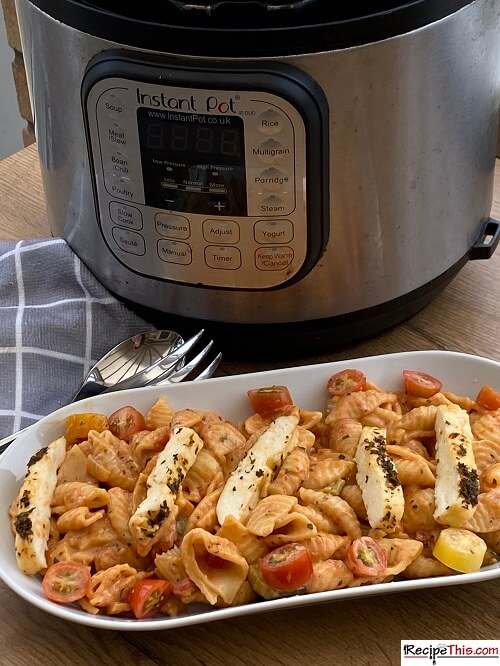 Another great use of Aldi halloumi is to use it to make a delicious, filling instant pot halloumi pasta with loads of leftovers.
We made a batch and then added the leftovers to the freezer, then used the leftover halloumi pasta for another meal a couple of weeks later.
Get our halloumi pasta recipe here.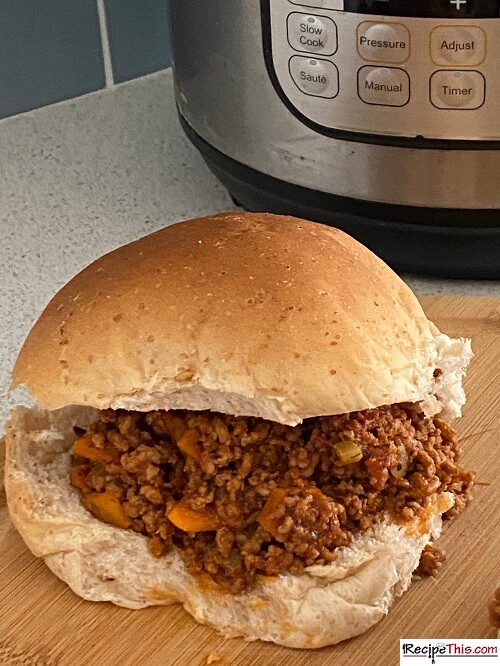 If you have not had sloppy joes yet, then it is very similar to a Bolognese. It is served in a burger bun and its perfect for an easy family dinner.
You could also add extra veggies to your sloppy joes to help it feed more people.
Get our sloppy joes recipe here.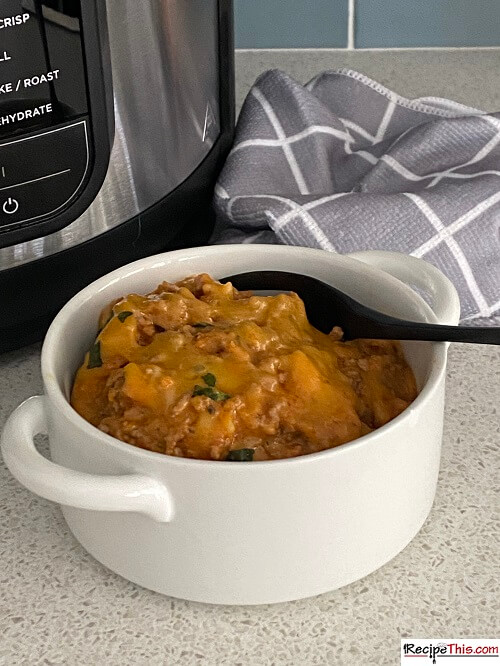 This is another fantastic example of a pasta you can make, enjoy dinner and then freeze the leftovers for another day.
This slow cooker pasta is made in the Ninja Foodi and is so easy to prep and cook.
Get our mince pasta bake recipe here.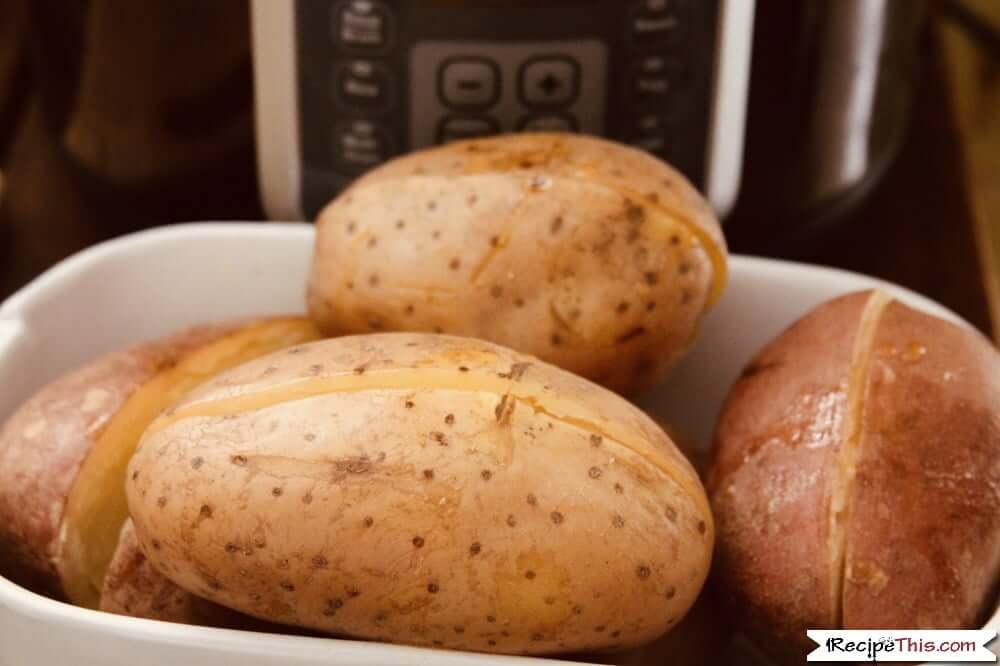 This is a fantastic idea for those times when you do into Aldi and see reduced stickers for their dips, little pasta tubs, coleslaw etc.
What you do is make our instant pot baked potatoes, then buy those 75% off stickers of coleslaw etc and then at the dining table people choose the toppings for their potatoes.
It's great because all you have to do is cook the potatoes and it makes a fantastic dinner theme.
Get our baked potatoes recipe here.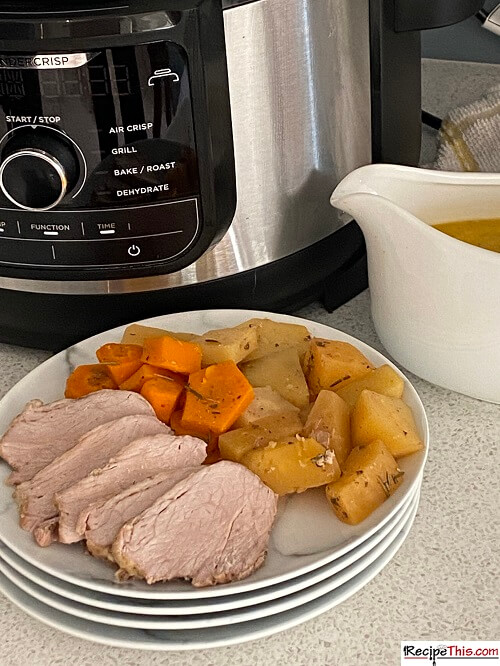 On another day, we had a delicious pork leg joint cooked in the slow cooker. We cooked it with potatoes and veggies and made a hidden veggies gravy.
It was fantastic and then there were leftovers for another day.
Get our pork leg joint recipe here.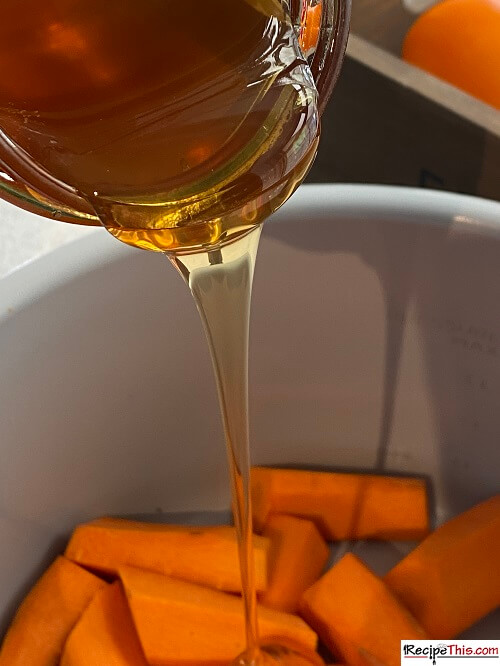 The biggest problem with Aldi is that their fresh produce will not last as long as more expensive supermarkets and you can often end up with carrots that have seen better days.
The solution is to peel them and leave them in the fridge in some water. Then you can make honey glazed carrots in the slow cooker with them.
Get our honey carrots recipe here.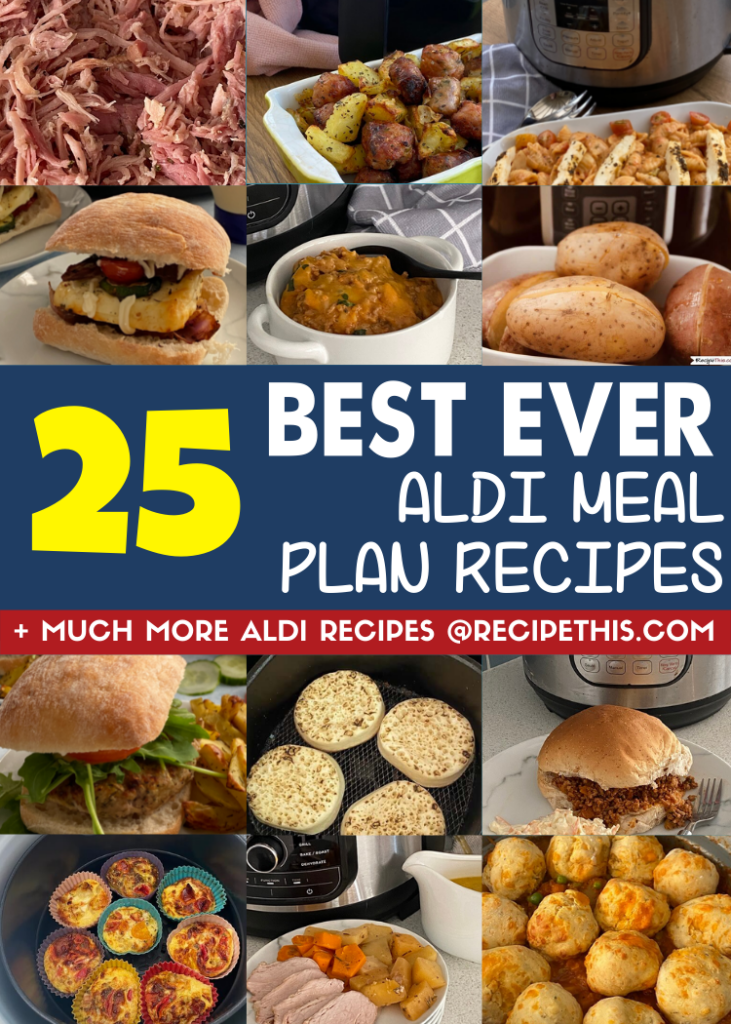 More Cheap Aldi Recipes To Check Out
But it doesn't end there. Here are a few other cheap aldi recipes we made during our 28 day meal plan:
Note that all 25 Aldi recipes UK were made during my 28 day Aldi meal plan. You can view the meal plan here.
And take another look at our list of Aldi meal ideas, and there is no porridge cooked with water, or bland rice dishes. But everyday ingredients that are made cheaper thanks to Aldi.
I wish you the greatest success with your Aldi meals and that it helps you save money on your groceries.
Many of our recipes on Recipe This can be made with Aldi UK or US ingredients and I recommend you experiment and find Aldi recipes that work for you.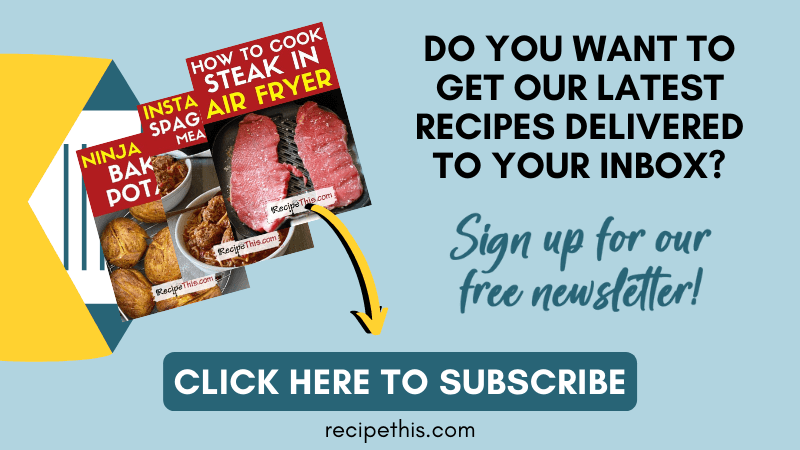 We also recommend that you join our newsletter at recipethis.com too. You can do so on this link and then you will be informed whenever we have new kitchen gadget recipes.
More Aldi Grocery Tips & Tricks
Can't read it now? Then pin it for later!