Air Fryer Ground Beef Recipes. The best of the best air fryer recipes using ground beef. A yummy mix of ground beef recipes to suit all tastes with something for everyone.
Air Fryer Ground Beef Recipes
Here in the Milners household we only meal prep at Christmas and rarely pre plan what we are going to eat.
Yet we spend very little on groceries compared to other families we know and rarely eat out or get a takeaway.
Last time I did the maths it worked out that we spent about $270 to feed the 5 of us per month.
Our routine is simple. We have a freezer full of meat that we have previously bought while on clearance or on the supermarket weekly deals and we decide the night before which meat we want to eat the next day.
Our freezer is loaded with ham, ground beef, chicken, turkey, as well as leftover meals that we have saved for another day.
You will also find plenty of vegetables in our freezer and in our fridge as well as a well stocked pantry.
Our ground beef will be in packs of 400g, which is perfect for lunch or dinner for our family and we can choose the night before what favourite ground beef recipe we want to eat.
Then the next day the meat and vegetables will go in either the air fryer or the instant pot, or a bit of both and then we will have an easy lunch or dinner on the dining table.
The meat we eat the most is ground beef. Mainly because it is cheap, but also because it is versatile and we always have the ingredients for our ground beef recipes in our panty.
Dominic makes the best cottage pie or burgers, yet I am obsessed with making egg roll in a bowl.
But what I did notice is that as our ground beef recipes have grown, especially for the air fryer, that we don't have a big fat list that you can all refer back to as a quick reference guide.
So, without further introduction here is our air fryer ground beef recipes.
Can You Air Fry Ground Beef?
Absolutely and let me tell you why ground beef in the air fryer is so good!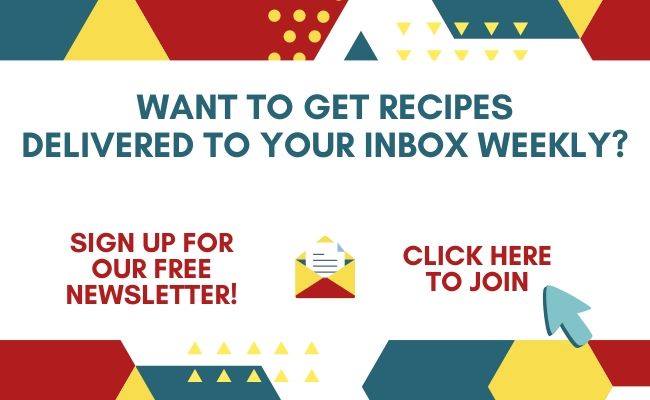 What You Need To Air Fry Ground Beef
We use the Philips Air Fryer XL on a daily basis. But we also own the Power Air Fryer Oven and the Philips Air Fryer XXL for when we are cooking larger portions.
We recommend that you own a good quality air fryer so that you get the best results.
I also recommend you check out our Philips Air Fryer Accessories and also that you own either an air fryer baking pan or an air fryer cake pan.
This is because when you follow recipes such as learning how to brown ground beef, you need a non-stick pan like this that fits into your air fryer.
Though if you just plan to cook air fryer frozen burgers, then you won't need one.
Best Ground Beef Air Fryer Recipes
I have tried out many ground beef air fryer recipes and below are my personal top 10 favourites for you to try yourself at home.
More Air Fryer Recipes Using Ground Beef
Here are few more air fryer ideas using ground beef for you to also try out:
Can't read it now? Then pin it for later!
Join The RecipeThis.com Community:
Facebook Group | Pinterest | Twitter | YouTube
Plus, don't forget to subscribe below to join our email newsletter with updates of our latest recipes, latest freebies, our cooking stories, plus much more: