Slimming World Slow Cooker Recipes
This Post Contains Affiliate Links. Click Here To Read Our Full Disclosure.
Slimming World Slow Cooker Recipes. Introducing you to our full list of slimming world slow cooker meals. Perfect for if you are following Slimming World and looking for slimming world easy slow cooker dinner ideas.
Slimming World Slow Cooker Recipes
I must admit I am a slow cooker addict and have been cooking healthy meals in the slow cooker since 2004.
I remember the first time I used a slow cooker. My mum gave me it and I was making a Slimming World beef stew it was 2003.
After 12 hours it still wasn't cooked, and I thought I was doing something wrong. Surely, it can't be that difficult to make a beef stew in the slow cooker.
Turns out the slow cooker my mum gave me was broken and hardly had any heat. But it was another year before I got a great working slow cooker.
It was white and made from ceramic and I loved it. I was given it by a friend on the same night I had a terrible bang to the head after falling on the black ice.
All I wanted to do was go home and eat something warm and comforting in my slow cooker and take some pills to get rid of the worst headache of my life.
After getting out of hospital the slow cooker went on and made us the most amazing beef stew I had ever eaten and since then I have been obsessed with the slow cooker.
That slow cooker though, was a much older one that I was gifted when they were downsizing, and we still have it now.
It has history and it has travelled with us from different parts of England to Portugal and now is more of a food warmer. But it still makes me smile each time I use it.
Slimming World Recipes In The Slow Cooker
The wonderful thing about the slow cooker and Slimming World is most recipes out there are perfect for Slimming World or easy to adapt. That is because there is often no oil used and it often lean meat and vegetables that go in.
If you are new to Slimming World, then I do recommend getting a slow cooker as they are a life saver. If you work full time you can put it on in the morning and have a wonderful supper waiting for you when you return home.
The Slow Cooker we currently have is this one by Crockpot. It's a case of you get what you pay for. It is a bit more than the Morphy Richards Slow Cooker, BUT my last 2 Morphy Richard ones have broken on me.
Plus, it is nice to have one that is a good size pot for when you are cooking meat.
All our slow cooker recipes can be used in any brand of slow cooker. Though do note that when we have a lot in our slow cooker, we used a 6 litre, so you might want to adjust the quantities if you have a much smaller slow cooker.
But first, let me share something with you about us and our slow cooker recipes:
Low Syn or Syn Free – Our slow cooker recipes are low syn or syn free or use healthy extras. Any slow cooker recipes that we have that are higher in syn, we have not included.
Swaps – It is assumed that if there is meat in a recipe, that you are following Slimming World practices and removing visible fat.
Speed Loaded – We love our vegetables and a lot of recipes for the slow cooker are loaded with speed foods. My grandad had an allotment and vegetables always come first in our house.
Disclaimer. Please note I am not a slimming world consultant and my slimming world book is a couple of years old. I was a target member of Slimming World in the 90's as well as a member in the UK and online since 2006. I can only go from my own experience on slimming world, so do check against your current book or ask your consultant.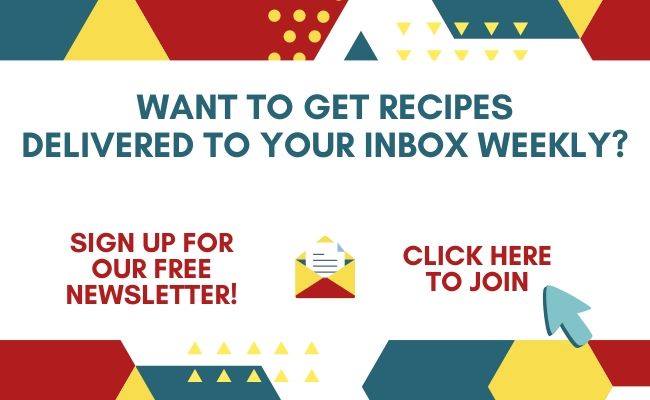 Slimming World Slow Cooker Meal Ideas
We have gone through each of our slow cooker recipes on Recipe This and hunted out EXACTLY which slow cooker recipe we would recommend for a slimming world diet.
I have decided to start with my top 10 of the best slimming world slow cooker meal ideas and then move on to all our other low syn slimming world slow cooker ideas.
We hope you enjoy the collection and it gives you some new slimming world slow cooker inspiration.
Top 10 Slimming World Slow Cooker Meals
Slimming World Doner Kebabs – Let's talk about the most important slow cooker food and that is making your own homemade doner kebabs in the slow cooker. These are amazing and just load them with salad and pita bread from your healthy extras.
Slimming World Butter Chicken – I made a butter chicken in the slow cooker and used vegetables instead of butter. It is creamy and delicious and better than the real thing and loaded with speed foods.
Slow Cooker Venison Stew – I love to make a hearty stew in the slow cooker and this slow cooker venison stew is one of my favourites. You can also swap the venison for another meat and use the same recipe.
Slimming World Bombay Potatoes – If you HATE washing up then these Bombay potatoes cooked in the slow cooker are perfect. Just load them in and forget about them.
Slimming World Speed Curry – Did you know I created my own slow cooker slimming world speed curry? Loaded with your favourite curry vegetables it is perfect for those speed days!
Slow Cooker Shredded Chicken – I love this for quick meals. You load the ingredients into the slow cooker and you come back to syn free shredded chicken. Load it onto salads, into sandwiches, into wraps or just eat it as it is.
More Slimming World Slow Cooker Recipes
Here are some more delicious slimming world slow cooker recipes to choose from. That can be cooked either low syn or syn free.
Get Our Slow Cooker Recipe Book
We also have a slow cooker recipe book. It is in ebook format so that you can download it instantly and includes every slow cooker recipe you see on this page plus several others. On the last count it had 89 in it, but it is growing bigger and better.
You can download your copy here.
Can't read it now? Then pin it for later!