Welcome to my Philips Black HD9220/20 Air Fryer Review. Expect to be wowed with what can be achieved via an Air Fryer and why they should be the main kitchen gadget in your home.
No matter what the occasion is we would be lost without our Philips Air Fryer. We got it a few years ago when we were obese and we wanted to get healthier. We haven't looked back since and we use it for chips, jacket potatoes, crispy vegetables, potato wedges, chicken nuggets, meatloaf and lots of other things too.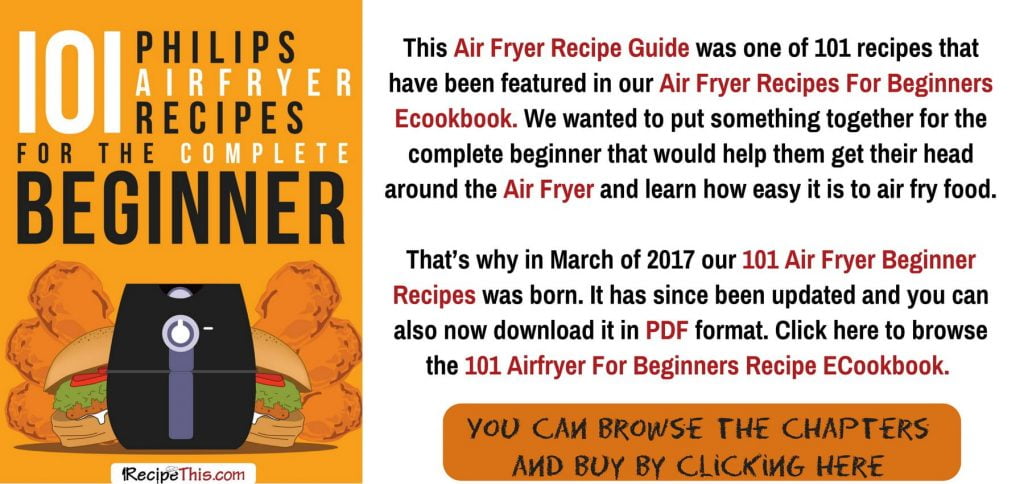 Now when I look at pictures in magazines of deep fat fryers I can't believe that we used to use these and how healthy we have since become.
So let's talk air fryers (as we call them here in Portugal) for a quick minute or two.
The history of us at Recipe This & Air Fryers
It is no surprise to us that the Air Fryer that we own is a best seller on Amazon.co.uk. When we got our Air Fryer there was the choice of two. The one we own (Philips Black HD9220/20) and the Tefal Actifry. In choice selection we noticed that there seemed to be quite a few negative reviews for the Tefal and because we had bought a lot of products from Philips before we went with them.
Plus we also read a few articles from fellow people using the Philips Air Fryer and I was amazed by what they could be used for. They were marketed to those that wanted a healthier way to make chips, yet we could see its potential with side dishes and even main meals.
We didn't own a microwave and this was our microwave, oven dish, grill and deep fat fryer all in one.
We were suddenly starting this new revolution in amazing home cooking.
Why get the Philips Air Fryer?
I have been using my Philips Air Fryer for nearly four years now and I feel like I have experimented with a whole range of different meals and snacks in it.
The best thing we love about the Philips Air Fryer is the fact that it works on air so you don't have that horrible kitchen smell that you often associate with fat fryers.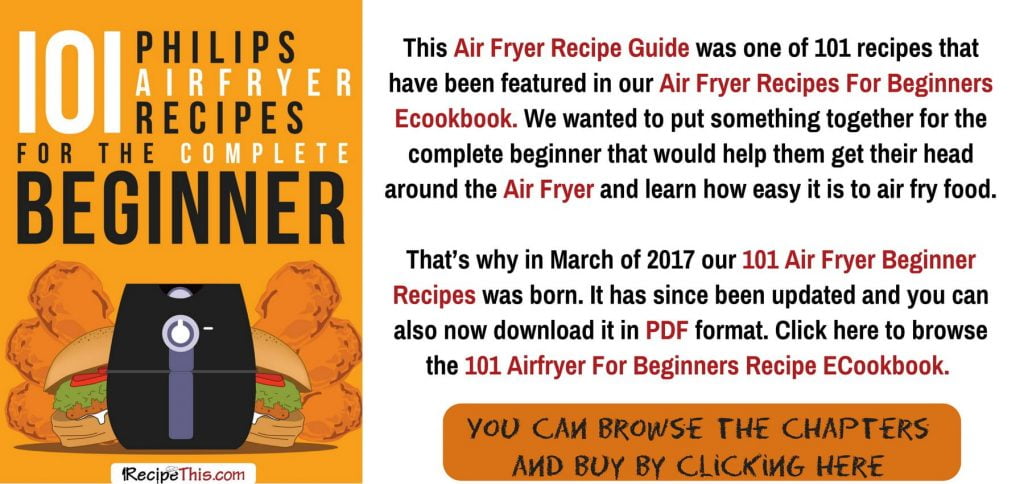 I love the flavour that it brings to a dish and how amazingly crispy it can make a jacket potato or how delicious potato wedges taste. Then there is making chips in the Air Fryer. Before you know it you have at least 40 different things you can make in it.
On top of this it makes fantastic meatballs, fishcakes and chicken dippers.
It doesn't take up much room in my kitchen compared to the Tefal Actifry as it is tall rather than wide.
It is easy to clean with its own underneath oil tray.
You can easily make a portion of chips with just 1 tablespoon of olive oil, making them incredibly low calorie and healthy.
In 10 minutes you can have meatballs cooked and ready to add to your tomato sauce.
Recipes using our Philips Air Fryer
Here are a few of our favourite Air Fryer recipes that we cook regularly. These are all really easy to make and can even be done in your lunch hour: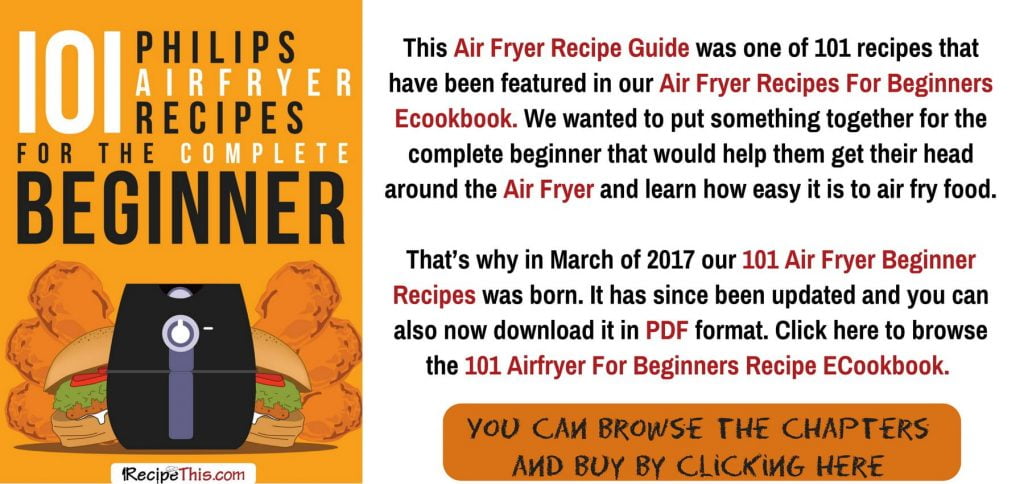 Here are ten reasons you SHOULD buy the Philips Air Fryer
Comes with a range of different temperature settings just like you get with a fat fryer
Due to its size you can easily feed a family of four in one batch
It is an AMAZING price
It will make your kitchen look trendy
I use 90% less oil compared to cooking a portion of chips in a fat fryer
You can even cook tasty chips with it with just one calorie cooking spray
The best chips in it taste like chip shop chips and have just 2 tablespoons of olive oil
Due to its temperature setting you can preheat it just like you would with an oven
Measures 38.4 x 28.7 x 31.5 cm
Weighs just 800g
That's A Wrap!
In terms of getting yourself one of these amazing Philips Air Fryers you can get the exact same one we have by clicking here. If I were to do it again and/or if I were to currently recommend an Air Fryer to you, I would say CHOOSE THIS ONE.
If you're based in the United States you'll find our Philips Air Fryer here.
Or if you would like to find out even more about the Air Fryer and how it can change your life forever then read our infographic below:

UPDATE: Unfortunately our old Philips Airfryer has died after over 6 years of use so we have updated it to the new Philips Airfryer XL version and we have done a review on it so if you want to take alook CLICK HERE 🙂
Airfryer For Beginners PDF Cookbook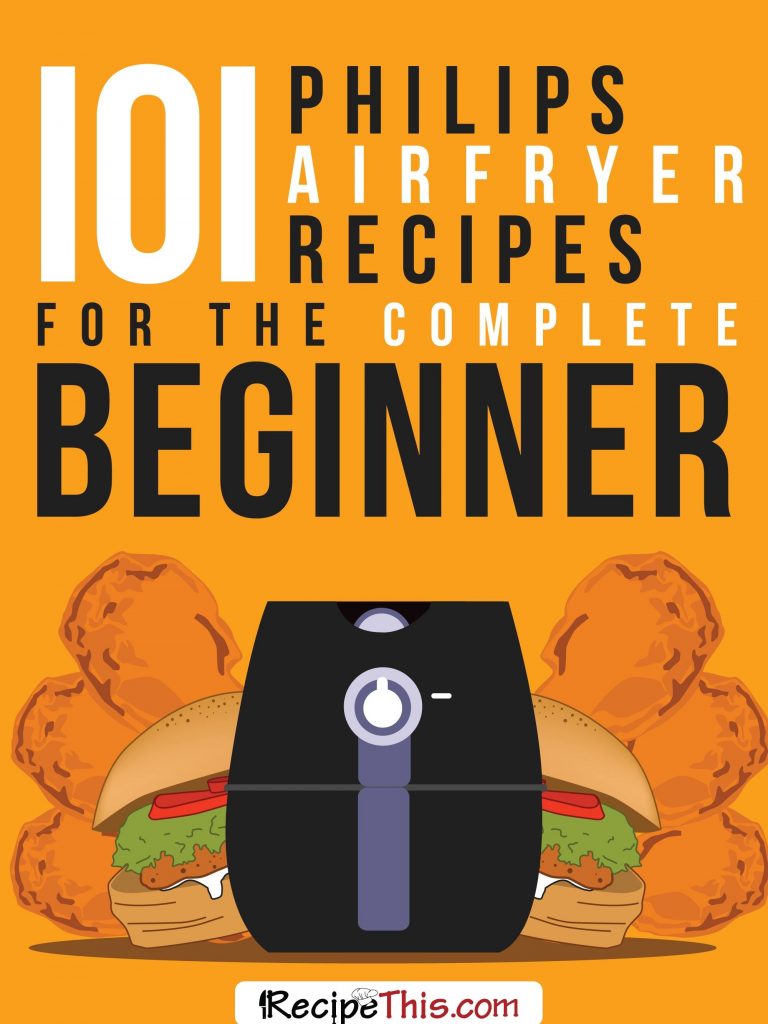 If you would like to get all the recipes mentioned above, along with all the extra tutorials, then click on the image above or click here.
We have put it together after many, many requests for a PDF version of all the recipes we have featured, that can act as your bible for getting used to your Airfryer.