I just mention slow cooked spare ribs and I have the boys going crazy. They just love succulent slow cooked spare ribs.
Our son (who is currently 14) loves them and was absolutely disgusted with us that we had them while he was at school. You would have thought we had banned him from using his mobile phone for a year by the way he reacted.
It got me thinking of when I used to have them as a teenager. They seemed a lot more interesting than the usual cans of pasta that was the norm in the early to mid 90's. When we had them we would normally buy them from Marks & Spencer's (a department store in the UK) and we would all fight over the last one.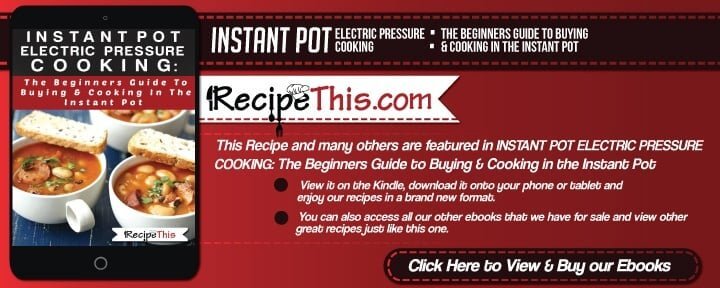 And who can blame us? The way the meat falls off the bone and paired with an amazing homemade sauce makes them legendary.
I have struggled to make them the last few years because my slow cooker has always been a small one and most of the time I couldn't fit more than six in. But thanks to my Lakeland family slow cooker I have enough space to make enough to feed a small army!
Unfortunately I am not making them right now and wish I was as all this talk about them is giving me rib cravings!
Succulent Slow Cooked Spare Ribs #tasty from @recipe_this
Click To Tweet
Succulent Slow Cooked Spare Ribs
Instructions
Peel and dice the onion and place it in the slow cooker on a low heat. Add the olive oil, soy sauce and all the seasoning.

Mix the seasoning around so that the slow cooker contents are equal.

Chop up the rack of ribs until they are in single pieces.

Over at the slow cooker give each of the ribs a good coating of the seasoning so that you don't have a highly spiced one and others that have no flavour.

Cook for six hours on a low heat.
Recipe Notes
When I make slow cooked ribs I find the slower the cooking time the better the taste. Therefore it is better to cook them on low for six hours, rather than on high for two.