Instant Pot Beef Recipes. The ultimate list of the 29 best instant pot beef recipes. Featuring instant pot beef gluten free recipes, paleo recipes, healthy recipes, keto and so much more. Scroll through our list of beef recipes in the instant pot and decide what to cook for dinner tonight.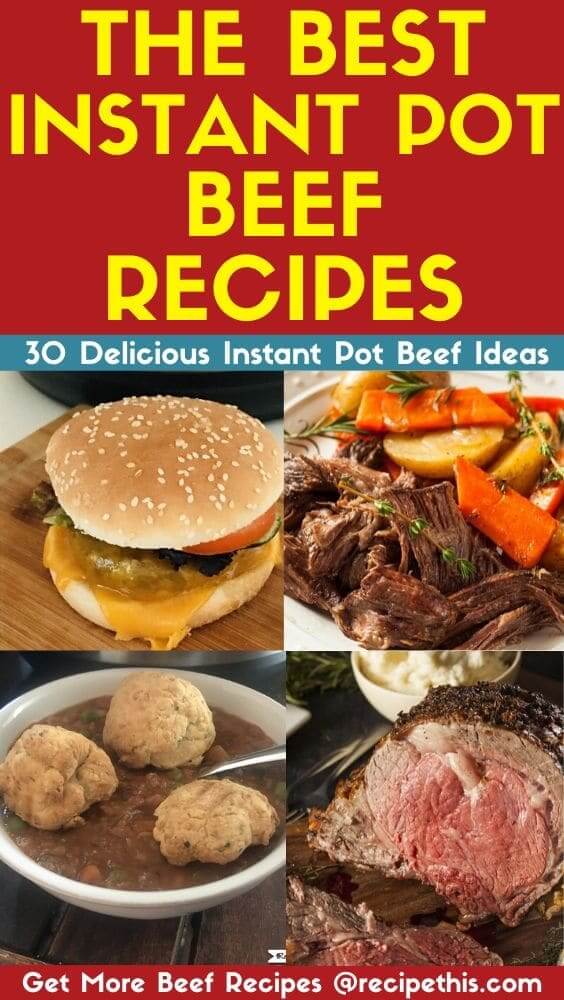 Instant Pot Beef Recipes
Welcome to instant pot beef recipes. Updated for 2020 and including lots of new beef ideas to make in your instant pot or other brand of electric pressure cooker.
After the success of our 101 Instant Pot for Beginners recipes post we were asked many times by our readers for specific collections of recipes based on various instant pot foods. We love doing these as it is a great chance to showcase a specific food in the instant pot.
Plus, it is fantastic if you are on a type of diet, or love a type of food.
Our favourite so far is the instant pot soup setting. Not only does it talk about how to use the soup function on the instant pot, but it also shares with you so many amazing instant pot soup recipes.
Last week we updated our instant pot chicken recipes and surprised even ourselves with how many great ways there are to enjoy chicken in the instant pot. As well as how many new chicken recipes in the instant pot that we have made since the original post.
Plus, if you have not read them yet we also have guides for weight watchers and slimming world with the following:
Today though is all about instant pot beef. I love cooking beef in the instant pot and have cooked more beef in the instant pot than I can remember.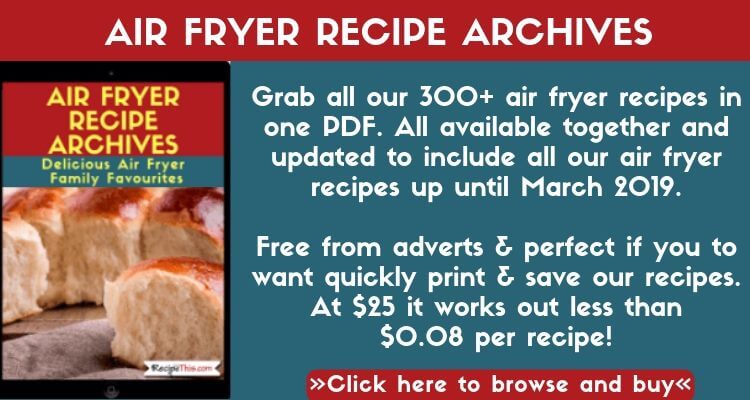 Top 10 Beef Recipes In Instant Pot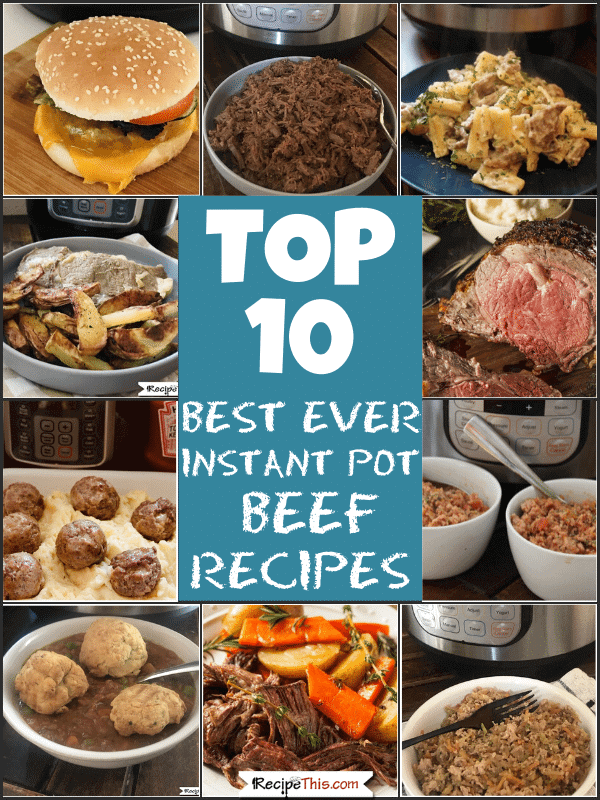 With lots of different instant pot beef recipes on Recipe This, I wanted to focus first on our top 10 beef recipes.
These are the beef recipes we cook the most and are the best for quick prep instant pot meals.
Though, of course this is personal choice and your idea of a favourite instant pot beef recipe may be different to my own.
Have a scroll and do let me know in the comments what is your favourite.
More Instant Pot Beef Recipes
Here at Recipe This we have even MORE instant pot beef recipes for you to try. Have a browse through these and bookmark for later.
And don't forget to check out our instant pot frozen meat guide that includes a free printable.
Can't read it now? Then pin it for later!