Weight Watchers Green Plan Instant Pot Recipes
This Post Contains Affiliate Links. Click Here To Read Our Full Disclosure.
Weight Watchers Green Plan Instant Pot Recipes. Introducing you to our full list of delicious & easy instant pot vegetables that are suitable for Weight Watchers Members that follow the green plan.
Weight Watchers Green Plan Instant Pot Recipes
What many people don't know about me, is that in the summer of 2018 I joined a Weight Watchers group in England.
They were all very friendly and made me feel so welcome. Though I never planned to return, I just wanted the Weight Watchers books so that I could follow it along at home.
You see home for me in the Milner house is in the sunny Algarve in southern Portugal and Weight Watchers won't allow me to even be an online member from my location. Which is such a shame.
I must have a UK address which has not been my home for more than a decade.
But I am sure I am not the only one that follows Weight Watchers at home with books, or just reads recipes online for the best Weight Watchers friendly recipes for them.
One of my readers is in a similar boat and resides in sunny Cyprus. She personally asked me which of my instant pot recipes and air fryer recipes were Weight Watchers friendly.
That's why I decided to put a series together of Weight Watchers Instant Pot Recipes + Weight Watchers Air Fryer Recipes.
Though I am starting the series today with Weight Watchers Green Plan Instant Pot Recipes.
What Is Weight Watchers Green Plan?
Weight Watchers Green Plan is one of three new daily points plans you can follow on Weight Watchers that was introduced in late 2019.
There is the WW green plan which carries JUST 100 zero point foods.
Then there is the blue plan which allows you to have 200 zero points foods freely and finally the purple plan which provides you with 300 zero point foods to choose from.
The smaller the food points choice the more your daily Weight Watchers points will be.
The Weight Watchers Green Plan is EASY to follow because it is made up of fruits and vegetables.
It is a great way to get more fruit and vegetables into your diet and follow along at home. It is also the focus of todays collection of instant pot weight watchers recipes.

Weight Watchers Green Plan Zero Point Foods
Here is the big list of Weight Watchers Green Plan Zero Point Foods below and as you can see it includes all non-starchy vegetables and avoids ones that are likely to cause weight gain.
Or click on the banner below for a quick free printable of all the free green zero point foods on WW. It also includes access to our newsletter which also includes free printables for blue and purple plans and lots more useful instant pot resources.
WW Green Plan Zero Point Fruits
Apples
Applesauce, unsweetened
Apricots
Bananas
Berries (Blackberries, Blueberries, Cherries, Strawberries, Cranberries, Raspberries)
Berries (frozen)
Clementines
Dragon fruit
Figs, fresh
Fruit Cocktail/Fruit Salad, unsweetened
Grapefruit
Grapes
Kiwi
Kumquats
Lemons
Limes
Mangoes
Melon
Nectarines
Oranges
Papayas
Peaches
Pears
Persimmons
Pineapples
Plums
Pomegranates
Pomelo
Star Fruit
Tangerines
WW Green Plan Zero Point Vegetables
Artichoke Hearts, fat free,
Artichokes
Arugula
Asparagus
Baby Corn
Bamboo Shoots
Beet Greens
Beetroot/Beets
Bok Choy
Broccoli
Brussels Sprouts
Cabbage
Carrots
Cauliflower
Celery
Coleslaw Mix
Collard Greens
Cucumber
Eggplant/Aubergine
Endive
Escarole
Fennel
Frozen Stir-fry Vegetables, no sauce
Garlic
Ginger
Hearts of Palm
Jicama
Kale
Kohlrabi
Leeks
Lettuce
Mixed Greens
Mushrooms
Mustard Greens
Nori (seaweed)
Okra
Onions
Pea Shoots
Peppers
Pickles, unsweetened
Pico de gallo/Salsa
Radishes
Rutabaga/Swede
Sauerkraut
Seasonings (Tarragon, Thyme, Rosemary, Parsley, Oregano, Basil, Chives, Coriander, Cilantro, Mint)
Spinach
Squash (Butternut, Pumpkin, spaghetti, acorn)
String Beans
Swiss Chard
Tomatillos
Tomato Puree, canned
Tomato Sauce, canned
Tomatoes
Turnips
Water Chestnuts
Wax Beans
Zucchini/Courgette
Or I like to think of it as all fruits and vegetables apart from avocado regular peas, sweetcorn, potatoes and parsnips.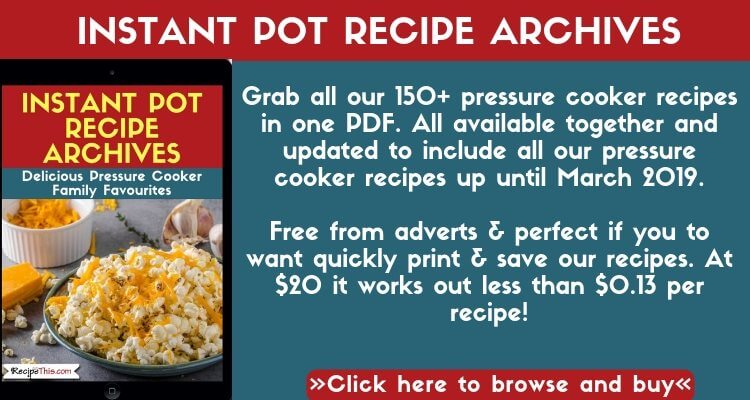 WW Green Plan Zero Point Foods Free Printable
We have also made a great free printable of Weight Watchers Green Plan Foods and you can download it by clicking here. It is in the members area of Recipe This along with a lot of other freebies.
Or alternatively enter your email address below for quick access:
Weight Watchers Green Plan Resources
As well as subscribing to Recipe This for your free green plan printable we have some other resources that we recommend for taking on Weight Watchers with the help of the Instant Pot.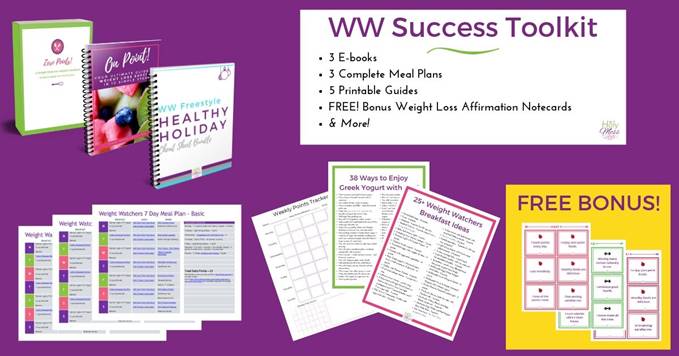 WW Green Plan Instant Pot Recipes
Here is a list of all the green plan WW recipes we recommend you cook in your instant pot. We are a HUGE fan of cooking vegetables in the instant pot and I am sure you will love these.
Also, if you want to kick start your Weight Watchers weight loss, we recommend you fill half your dinner plate with these awesome vegetables, and you will be on the right track!
Instant Pot Broccoli – My all time favourite vegetable and so quick to cook in the Instant Pot Pressure Cooker. Season with salt and pepper and you have your veggies.
Instant Pot Frozen Broccoli – Not many people do this but frozen broccoli in the instant pot is DELICIOUS. It takes less time and you just season it like you would with fresh broccoli.
Instant Pot Steamed Tomatoes – In the summer of 2018 while on vacation in France I steamed some delicious tomatoes in the instant pot, and this is how it was done.
Instant Pot Beetroot – Do you call them beetroot or beets? Whatever your name for them they are delicious steamed in the instant pot and make a healthy weight watchers snack for in between meals.
Instant Pot Green Beans – Green beans are not just for Thanksgiving and make a delicious quick side dish for your dinner plate. I often have them with chicken or salmon on a weekday lunch.
Instant Pot Baby Parsnips – Perfect from the farmers market you can give them a clean and load them into the instant pot while still whole. Seasoned with salt, pepper and thyme and they will taste like something off an a la carte menu.
Instant Pot Pumpkin – I love cooking cute baby pumpkins in the instant pot and they are a perfect fit. Then slice the lid off and fill them with your favourite stuffing.
Instant Pot Asparagus – You can steam asparagus perfectly in the Instant Pot. Perfect for if you want a tender stem and you are sick of it being undercooked.
Instant Pot Leeks – Leeks are also a fantastic vegetable to cook in the instant pot pressure cooker. Clean and slice your leek first and load it up with your favourite seasonings.
Instant Pot Butternut Squash – My ultimate favourite instant pot vegetable and oh so good when you pressure cook it. I originally learned how to bake butternut squash in the oven from Jamie Oliver and this is how to modernise it for the instant pot.
Instant Pot Turnips – Love them or loathe them, turnips are so quick to prep and cook in the instant pot. Use them for vegetable mash, soup or even sauces.
Instant Pot Mushrooms – If you love mushrooms then take note that you can steam them in the instant pot without any oil and serve them on the side of your Sunday brunch. Also steam your mushrooms and then make into a delicious vegetable stock.
Instant Pot Brussel Sprouts – I love Brussel Sprouts and you can cook them fast in the instant pot. Set up your sprouts in your steamer basket, add your favourite seasonings and come back to perfect sprouts.
Instant Pot Rutabaga – One of my favourite vegetables and whether you call them rutabaga, swede, neeps or turnips they are delicious pressure cooked.
Instant Pot Parsnips – Here is how to cook parsnips in the instant pot. Then add them into the air fryer and roast them with cooking spray for a healthier take on roast potatoes.
Instant Pot Cauliflower – Steam cauliflower in the instant pot before turning it into one of the many fake carb dishes. I steam cauliflower the most for using as a pizza crust, but it has so many uses.
Instant Pot Carrots – Add carrots to the instant pot, season as you please and serve up for dinner with delicious chicken breast.
Instant Pot Cabbage – Not everyone's top choice for vegetables, cabbage is delicious in the instant pot and fast too. Make it into a soup after steaming or eat it as it is.
Instant Pot Bok Choy – This is a great recipe to use seasoned bok choy. Seasoned in the instant pot, replace rice with this in your favourite Chinese recipes.
Instant Pot Tomato Soup – I originally cooked this tomato soup in a field in Holland while travelling with my instant pot and it is delicious. Perfect for a quick tomato loaded lunch.
Instant Pot Curry Sauce – A delicious vegetable based curry sauce that is perfect for making homemade chicken curry, vegetable curry or just for dunking in your fries.
Instant Pot Vegetable Curry – If you want a delicious curry but want to eat as many WW green foods as possible, then try this vegetable curry. So good you with what to batch freeze this.
Instant Pot Cauliflower Mash – Missing mash? Then try your hand at this cauliflower mash. Easy to make and then add in your favourite extras.
How To Steam With The Instant Pot – Plus, don't forget this awesome guide where we show you just how easy it is to steam your favourite fruits and vegetables in the instant pot.
Get The Instant Pot Weight Loss Course
Plus don't forget to grab yourself the Instant Pot Weight Loss Course. It is an easy to follow course with simple modules. Not only are there modules dedicated to weight loss on WW but also the basics of using your instant pot pressure cooker.
Once you see it up close you will be AMAZED by how useful it is.
You can download your copy here.
Can't read it now? Then pin it for later!
Join The RecipeThis.com Community:
Facebook Group | Pinterest | Twitter | YouTube
Plus, don't forget to subscribe below to join our email newsletter with updates of our latest recipes, latest freebies, our cooking stories, plus much more: