Air Fryer Recipes For Beginners
This Post Contains Affiliate Links. Click Here To Read Our Full Disclosure.
Air Fryer Recipes for beginners. The Air Fryer Cookbook for those of you that want to own or already own an Air Fryer Kitchen Gadget and want lots of air fryer recipes.
Hi, we're the Milners. I am Samantha and along with my husband Dominic we started RecipeThis.com in the November of 2015. We created it together at the same time as raising our babies. Our first recipe was published 10 days before our daughters first birthday. Since then we had our son Jorge and we also have a teenage son called Kyle.
We used to be really fat. Not just a little fat but a lot fat. I'm talking XXXL clothes and not been able to walk more than a couple of minutes without looking tired out.
Here we were at Disney World in the summer of 2012: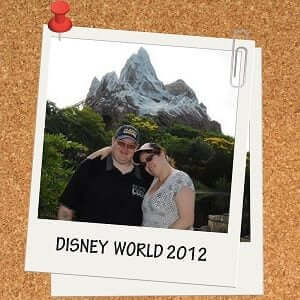 After a health scare that very same year we decided to change our lives for the better. We didn't join a diet club. Instead we ate smaller portion sizes and bought an air fryer.
Here we are just 15 days before we started RecipeThis.com: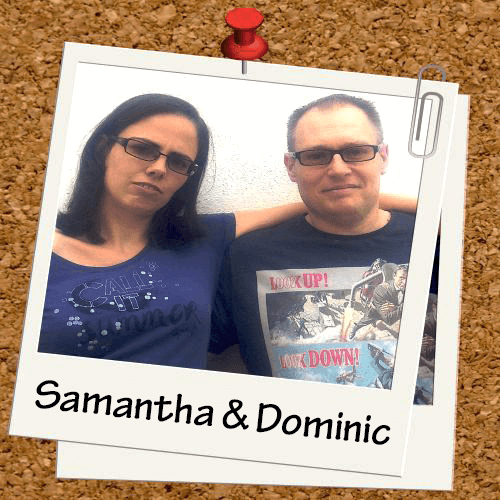 We learnt how to cook our favourite fast food with our air fryer, how delicious they can be and still taste just as good as the fat fryer.
We have now owned air fryers for 5+ years and find that they are the best kitchen gadget ever created.
Of course, we love our desserts in them too. We love a balanced diet which of course includes a cupcake in each hand after making healthy French Fries in the Air Fryer!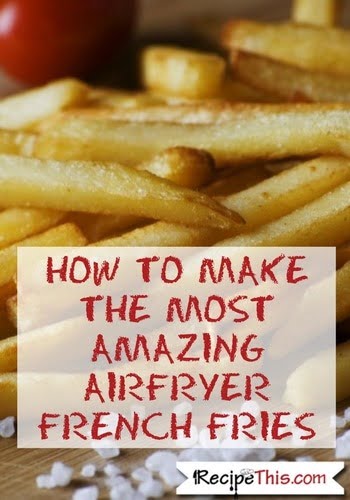 Back when we got our Air Fryer it was still the new gadget around town. There were only 2 brands doing it. Tefal & Philips. We chose Philips as they were the original and did a lot more than Tefal did. Philips is still the leading Air Fryer today and of course you get what you pay for!
Also, back then you had just Europe & Asia with Air Fryers. With them being the most popular in Germany and in the UK. Now we see several of them and you're spoilt for choice.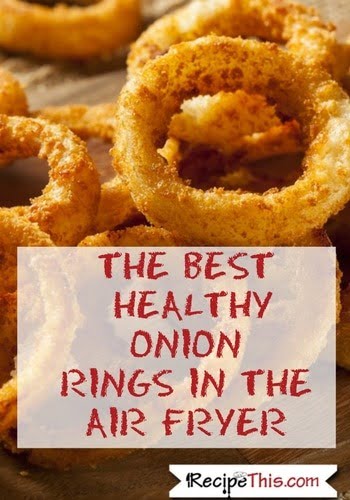 I better stop ranting about how much I love my Air Fryer and talk more about my Air Fryer recipes. Over the years I have made hundreds and hundreds of them and in fact I have lost count.
You asked so we delivered…..
You asked me for a recipe cookbook that you could download with ALL of my popular Air Fryer recipes, all in one place, all ad free and all perfect for printing out as and when you want them.
If you would like to learn how to make the most amazing air fryer fries, cook vegetables, roast chicken, meatloaf, burgers, onion rings, desserts, pizza or even bread in our Air Fryer then this is for YOU.
300+ Best Ever Air Fryer Recipes For Beginners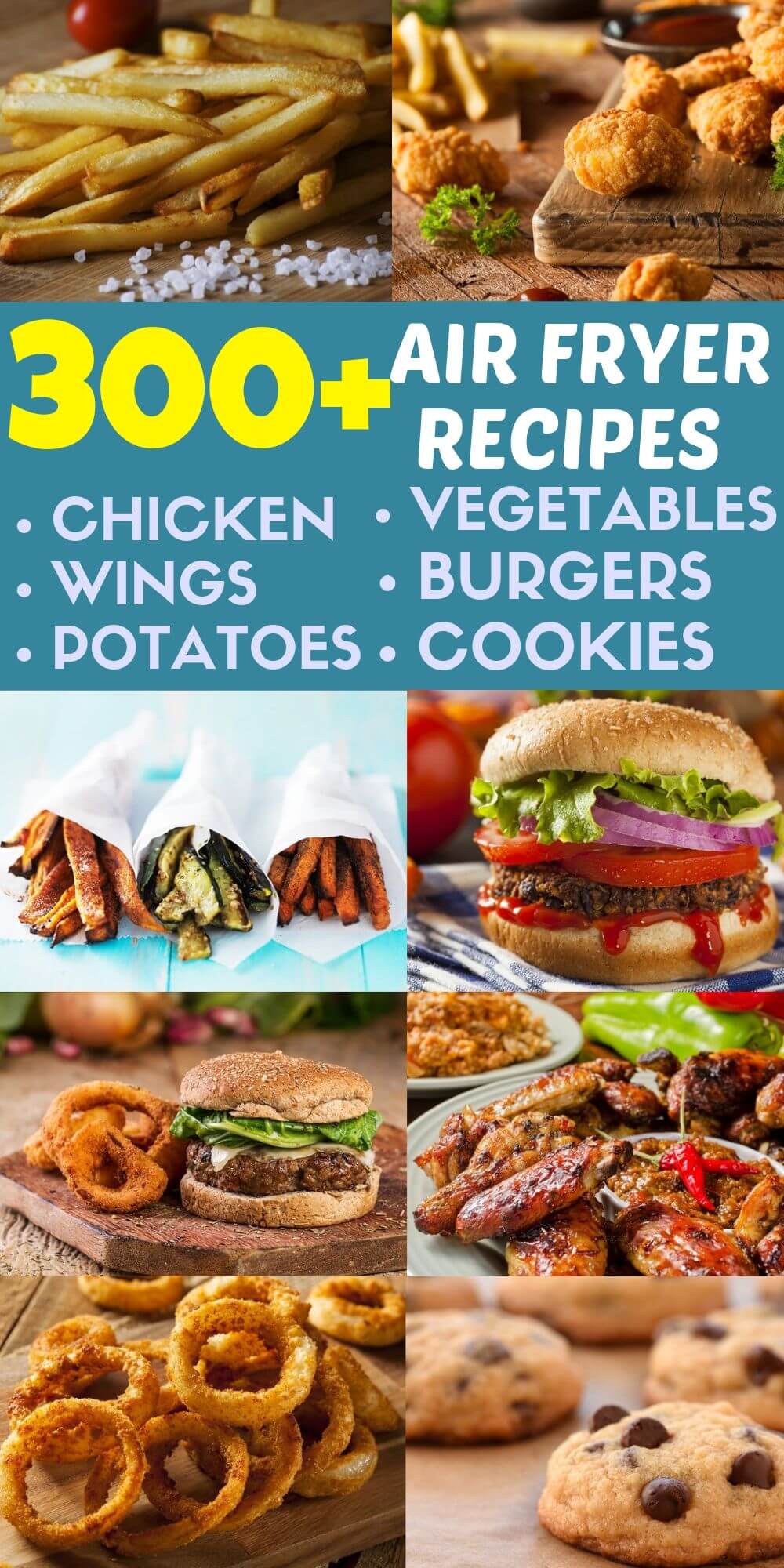 Currently we have 300+ Air Fryer Recipes and they are all included in your ecookbook package. They include every SINGLE Air Fryer recipe that we have ever published. We also update it quarterly, giving you the chance to update your eCookbook as new and exciting recipes happen.
Our Air Fryer Recipes Includes ALL The Basics:
300+ recipes exclusively created by Dominic & Samantha Milner here at recipethis.com – we don't steal Air Fryer Recipes off the internet like so many other people do.
Photos with every recipe so that you know exactly what to expect
Available in Ebook format from a wide range of ebook distributors
Our FAMOUS Air Fryer French Fries if you have just bought your Air Fryer
Delicious burgers that will make you wonder why you ever ate out at fast food establishments.
The Chapters:
Introduction
Breakfast Air Fryer Recipes
Lunch Air Fryer Recipes
Dinner Air Fryer Recipes
Snack Air Fryer Recipes
Supper Air Fryer Recipes
Dessert Air Fryer Recipes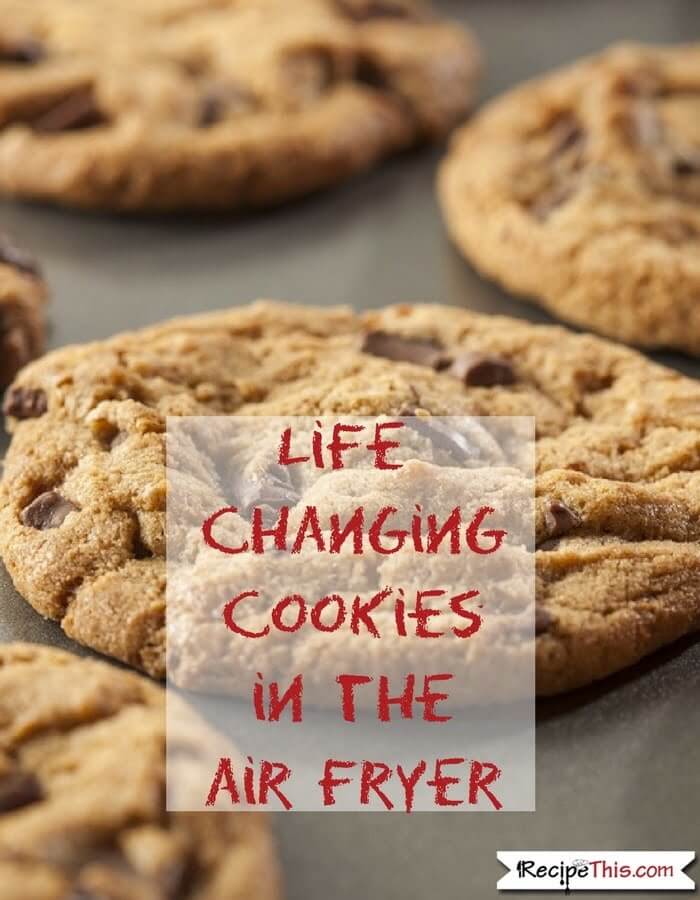 Special Mentions:
Catered towards BEGINNERS with a lot of newbie friendly Air Fryer recipes get you ready for your Air Fryer
PERFECT if you want to eat more HEALTHY
My FAMOUS Air Fryer Chicken recipes are ALL included
MANY Air Fryer dessert recipes
DELICIOUS family friendly Air Fryer potato recipes
My BEST Air Fryer burger recipes
TASTY Air Fryer comfort food that you will wish you had tried sooner
COOKIES that will remind you of childhood
AMAZING Air Fryer breakfast recipes
QUICK supper recipes for when you have the munchies
PALEO Air Fryer recipes that your family will swear are too good to be Paleo food
Old school chicken and potato meals that will IMPRESS your mother in law
And MORE…
Special Diet Mentions
Many Air Fryer VEGETARIAN Recipes
Many Air Fryer VEGAN Recipes
Many Air Fryer PALEO Recipes
Many Air Fryer WHOLE30 Recipes
Many Air Fryer DAIRY FREE Recipes
Many Air Fryer GLUTEN FREE
Many Air Fryer OIL FREE Recipes
All recipes Are NUT FREE
We are a nut free household due to our son having a severe nut allergy and myself having a mild peanut allergy.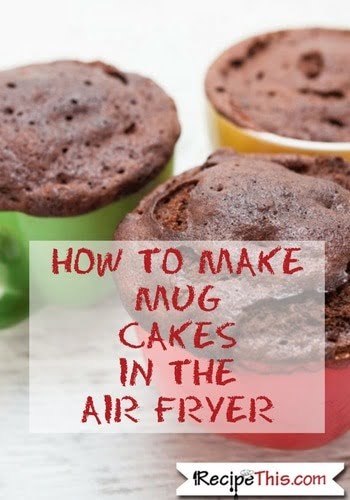 When we look at them all in an Ecookbook it's amazing how many air fryer recipes we have tried and tested, played about with, tweaked and then got perfect before sharing them with our readers.
This Ecookbook concentrates on a lot of classic recipes that have been revamped for the Air Fryer. Don't expect to find any weird trends in our Ecookbook. Just real recipes for the average kitchen.
We have the Philips Air Fryer in our kitchen, but all of our Air Fryer recipes could be made using a variety of air fryers. Though think about it like cooking in a regular oven vs a fan assisted oven. The more powerful ones will cook it QUICKER.
You will come out of our Air Fryer Ecookbook with an amazing knowledge of the Air Fryer and will wonder what all the fuss had been about.
At this time our Air Fryer Recipes Archive Ecookbook is only available in ebook format. This is great for you because you can download the ebook to your computer, laptop, tablet or phone. Then print off a recipe as and when you need it.
But even better it saves you waiting for a book to arrive and you can literally start reading our Air Fryer Recipes Cookery Ebook in a couple of minutes from now.
It is also priced at JUST $25.00 for 300+ AMAZING Air Fryer Recipes that is just $0.08 per recipe.
Simply click on the banner below for Instant Access to our air fryer recipe collection: