Welcome to Airfryer KFC recipes – 7 magical recipes for a homemade KFC fakeaway. These seven recipes are your ultimate go to supply for enjoying Kentucky Fried Chicken at home without the high calories.
Who doesn't love KFC?
We are huge fans of it ourselves and have it whenever we can.
The first time I remember it was when I was a kid. It is after all the only fast food that my dad actually likes and if we were outside of our local town we would be having some.
You see we grew up in a small seaside town in Yorkshire in the north of England and it was very limited in the shop and fast food department. It had way too many British fish and chip shops and we had a McDonalds.
But there was no KFC, no Pizza Hut and no Burger King.
There would be local copycat versions of the KFC via several takeaway shops and they were all awful and you ate at them if you were desperate.
So a trip out of town would usually mean a KFC.
Even when I was vegetarian I would still have fries, coleslaw and beans with some corn on the cob.
Over here in Portugal our local KFC is 20 minutes drive away at a local shopping centre and we don't go as much as we would wish.
But there is also another reason for that:
KFC Calories Are HUGE
There is no escaping it is there? There are a LOT of calories in a KFC and compare it to the other fast food places and it is the worst offender.
This is thanks to the high deep frying methods in the cooking of a KFC. I remember even reading somewhere once that there was more than double the calories in a KFC than there is in a night out at the curry house or a McDonalds.
Here is how things compare between my KFC fakeaway and a traditional meal out at KFC:
If you look at in black and white that means by just making your own KFC you have gone and saved yourself over 900 calories.
And lets face it nobody has just 1 little popcorn chicken do they? And who has just one piece of chicken????
Trust me when I say that Dominic (my hubby that is) makes the BEST EVER KFC in the airfryer.
He turns the kitchen into a production line and makes it look like a professional kitchen as he dips his chicken in various things, while I make the ultimate KFC spice blend.
I am addicted to it and even though it is not ZERO calories it is a lot less than a traditional KFC and you could eat this KFC fakeaway everyday and know that you won't get fat while doing so!
First Let's Talk Air Fryers
Before we talk about the recipes lets talk about the machine that we are using to make it in. This delicious healthy fakeaway is all down to my trusted airfryer.
I love my air fryer and it cooks with fat rather than with oil. This means that you can make meals that are heavenly crispy without the high calories.
Our fries that we eat a lot (why not if they are low calorie) are cooked with just one tablespoon of oil compared to all the oil that comes with the deep fried variety.
But for us the best thing is the crispy flavour it can give things and makes you realise that processed freezer food oven baked is a thing of the past and this is the future.
This is the one we have:
We have had our air fryer for over 5 years. It has served us well. I am sure at some point we will need to upgrade it with a newer model but for now it does everything that it should.
We highly recommend them as a way for enjoying home takeaways without worrying about how much weight you are going to gain. Or how much those takeaways will end up costing you!
7 Magical Recipes For A Homemade KFC Fakeaway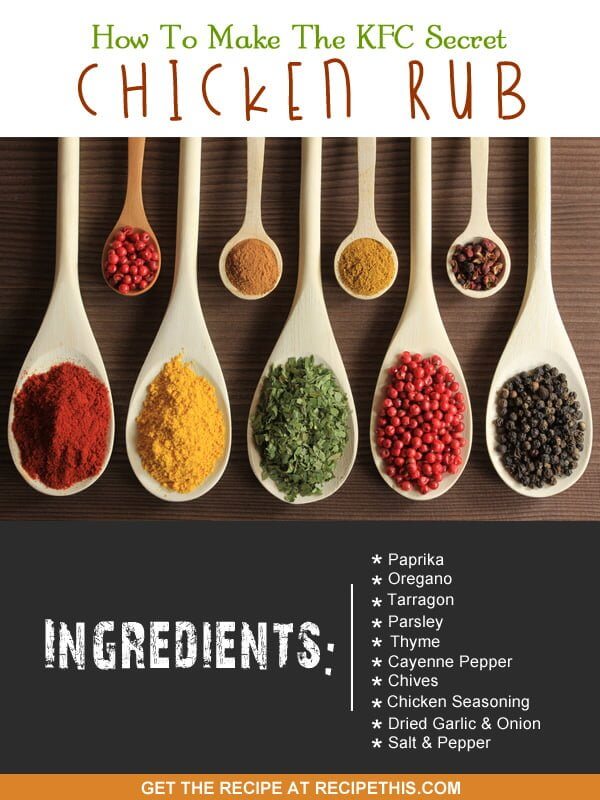 Why this KFC recipe is fantastic for your fakeaway: If you are going to have the best ever KFC fakeaway that you are going to make at home then it is important that you start off with a delicious spice blend.
We have created this one as it is the closet thing to the real thing and you can place leftovers in a sandwich bag and then store it in your cupboard for whenever you fancy a KFC.
Why this KFC recipe is fantastic for your fakeaway: If you order just one thing from KFC it would be that delicious "bone in" pieces of chicken.
They taste delicious and your KFC bucket is never quite big enough. These pieces are so easy to make at home that you could teach your kids how to do it!
Why this KFC recipe is fantastic for your fakeaway: You get that big meal deal at KFC but you always end up wanting that side portion of popcorn chicken because it is just out of this world in flavour and crunch.
In this recipe we recreate it and its so quick to just make and throw in your airfryer.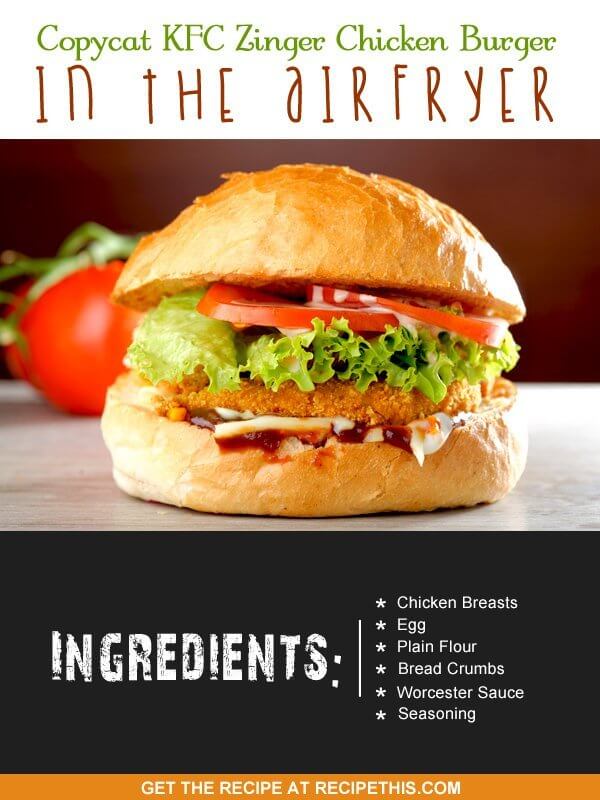 Why this KFC recipe is fantastic for your fakeaway: Add a spicy chicken zinger burger to the mix and you have perfection.
It is perfect for those of you out there that don't like bones at KFC but you also want to enjoy the KFC spice.
Why this KFC recipe is fantastic for your fakeaway: For me these are very similar to the popcorn chicken that you get, but with a slightly sweeter flavour.
They are great for giving to your kids or as a side for your homemade takeaway. We also tend to have these whenever we have a load of leftover chicken that needs using up.
Why this KFC recipe is fantastic for your fakeaway: If I am hungry and in the shopping centre and in between shops I will get one of these. Delicious chicken fried inside a wrap.
They're perfect for a snack on the go. But there are far too many calories to have it regularly. However use this fakeaway alternative and you can have a foodie heaven moment!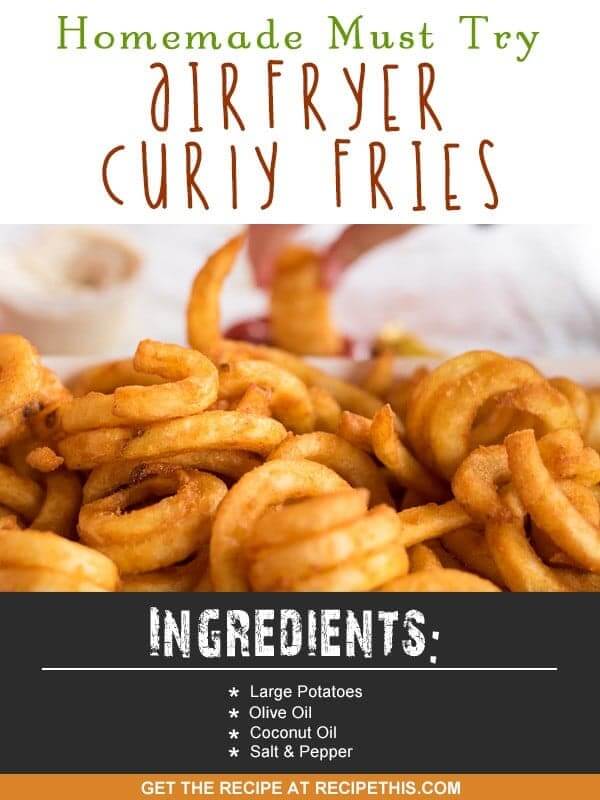 Why this KFC recipe is fantastic for your fakeaway: Not exactly the traditional French Fries that you get at KFC but a fun alternative for when you are doing a home takeaway.
They cook perfectly in the airfryer and you will want more and more of these beauties.
Here are a few more sides that are not strictly KFC but perfect to go with your KFC fakeaway:
I could go on and on but those are my favourites. They all make me think that if I just have these recipes to go to that I would never need a real takeaway ever again!