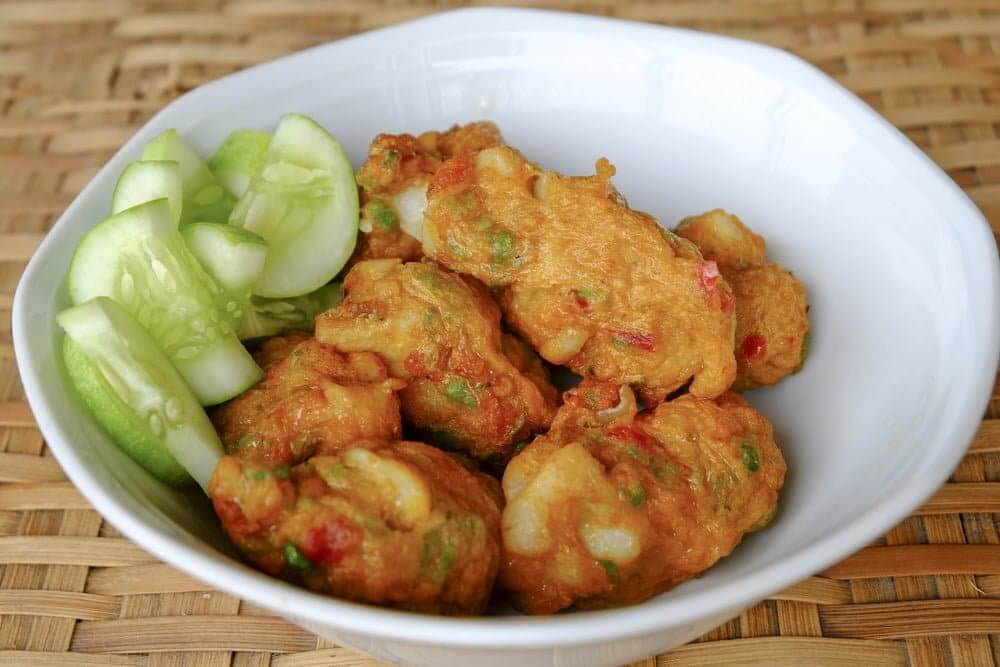 Welcome to my Thai Fish Cakes recipe. Done in the Air Fryer they are full of flavour and super crispy.
Fish cakes and I were born to be together. My Grandad was a fisherman and even though he didn't have much money he always had a LOT of free fish. I grew up with lots of fish stews, fish cakes, crabs, lobster and various other fish and seafood.
One thing he did a lot was making me homemade fish cakes (don't worry I will share the recipe at the weekend) he would make them for us girls on a Thursday night and they were absolutely delicious.
Now I keep on with that tradition and I am making fishcakes whenever I get the opportunity. This is my modern version. Even though I loved his, I also wanted something modern and will have these either in buns (like meatballs) or as a traditional patty.
Fishcakes are incredibly versatile and you can add whatever you like to them while keeping the starting ingredients the same. You can also make them cheaper with a cheaper type of fish, or make them more expensive for dinner parties with salmon.
By adding a little bit of Thai spice to the recipe you're giving an old recipe a new life and keeping your entire family happy at the same time. Serve it with some sweet chilli dip and you have your meal made!!!!
So let's get fishcake making 🙂
Thai Fish Cakes Air Fryer Style #healthyrecipes from @recipe_this
Click To Tweet
Thai Fish Cakes Air Fryer Style
Instructions
Place the white fish in a large pan and cover with milk.

Place the drained poached fish in a large mixing bowl. Add the seasoning and mash potatoes and mix well. Mash well until free from lumps.

Add the butter and milk and mix well.

Form into fishcakes and fridge for 3 hours.

Cook in the Air Fryer for 15 minutes on a 200c heat.
Recipe Notes
When cooking the fish you can choose how to cook it. However we prefer to poach the fish rather than steam them. That way we can use the stock from the fish poaching for future fish meals.