Welcome to my air fryer cheap meals. I set myself the challenge of creating as many air fryer recipes as possible from a veggie box and a meat box and these are the results.
If you want to make air fryer budget friendly recipes, then you will love what we have created for you!
Shop Local
I'm a huge fan of shopping local. Getting your supplies from your local butcher and your local greengrocers.
These people know what they are doing, have a better understanding of the produce they are selling, are friendly and are much more helpful.
I love my local shops and the challenge that I set myself was to get a box each of meat and of veggies, and then see how many meals I could get from the two of them. Using only kitchen cupboard items I already had in and these boxes.
I then made sure all the air fryer recipes featured, if not already on Recipe This, were created for you, so that you could achieve similar at home with your air fryer.
Are You New To The Air Fryer?
Plus, as well as our extremely popular air fryer mini course which teaches you the air fryer basics in 5 days, we also have our air fryer bucket list. That is loaded with 30 FREE bucket list worthy air fryer recipes.
Click here or on the banner above and you will have access to both in an instant.
What To Make In Air Fryer Cheap?
You can make a lot in the air fryer that is ridiculously cheap. My favourite option is a fridge clear out and then combining what you have in to make something yummy such as our air fryer harvest casserole.
Or you can sub meat for halloumi and make air fryer halloumi fajitas.
Or the old fashioned method which worked very well, was to make something out of everything and then make something from leftovers, which we will be showing you today. We will even be showing you how to make delicious pasties from one leftover sausage.
Is It Really Cheaper To Cook With An Air Fryer?
Yes, it is. That is because the air fryer has a lower wattage which means it uses less electric compared to the gas bill of an oven.
On top of this an air fryer doesn't need a preheat (well 99% of the time it doesn't) and because air fryer recipes are often half the cook time compared to the oven, it leads to cheaper bills.
Plus, there is a lot of cheap food you can cook in the air fryer and it always amazes me what you can do in the air fryer with simple ingredients such as the humble spud.
The Meat Box – What We Bought
Now let's dive into what we bought before sharing our cheap air fryer recipes.
The meat box idea came about because the local butcher shared a post on Facebook. Here is the post which was shared last year and really got my attention:
He chose a random selection of his meats and how they would cost £35 and feed 4 people for dinner for 7 nights. That works out at £1.25 a portion. I love stuff like this so was hooked on the idea and thought I must do something….
A few months later, I am in the same butchers, and I chose my own meats at random plus eggs and got the following for just over £35 (I think I was a couple of pence over) and this is what I got:
12 Brown Eggs
1kg Pork Leg Joint
1 Chicken Breast
700g Pork Sausages
4 Slices Back Bacon
2 4oz Beef Steak Burgers
1kg Minced Beef
4 Pork Leg Steaks
The Veggie Box – What We Bought
Now for the veggie box. Our favourite greengroceries sells a weekly veggie box. If you have not heard of the veggie box idea it's a great way to shop local and have a bit of everything.
They retail for about £20-£30 depending on the box and the company you use. The produce in them is a zillion times better than what you would ever get from a supermarket and well worth buying.
We get them most weeks and then sometimes run down what we have in our fridge and then get them again. In fact, as I write this our new one has just arrived.
Along with our meat box from the butchers we got from the greengrocers:
1 Bag Spinach
4 Large Baking Potatoes
1 Spring Cabbage
1 Salad Bag
2 White Onions
1 Yellow Pepper
½ Cucumber
1 Bag Of Carrots
1 Swede
4 Salad Tomatoes
4 Tangerines
4 Red Apples
4 Bananas
2 Pears
6 Plums
1 Large Melon
1 Box Green Grapes
And this is a big fruit and veg box and it all looks fabulous.
What Air Fryer Recipes Did We Make?
There was no pre-planning at all with the air fryer recipes we made, because I wanted it to be at random with things in the cupboard and then this meat, potatoes, veggies and eggs that stood in front of me.
We ended up making the following delicious air fryer recipes, some of which are brand new to Recipe This.
Air Fryer Banana Souffle – A brilliant recipe that just needs equal amounts of banana and egg. They go into the blender and are like yummy banana souffles and always rise. We often have them for a filling breakfast.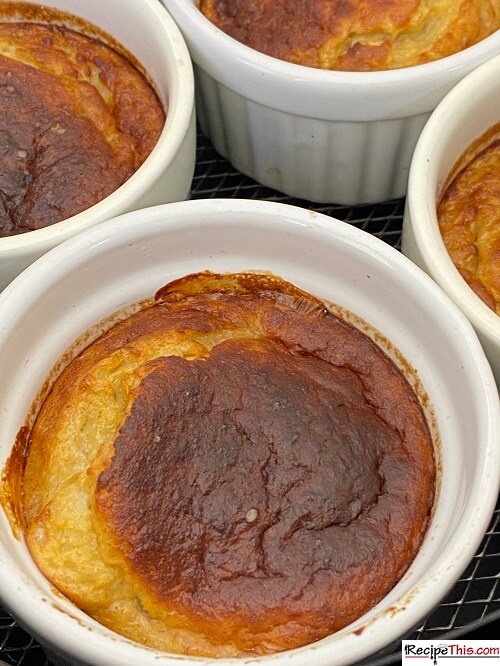 Air Fryer Harvest Casserole – This is my dump a small portion of meat with some veggies together in the air fryer basket and you have a brunch or a lunch or dinner. It works so well with such a good mix of food and great for saving money because you add less meat.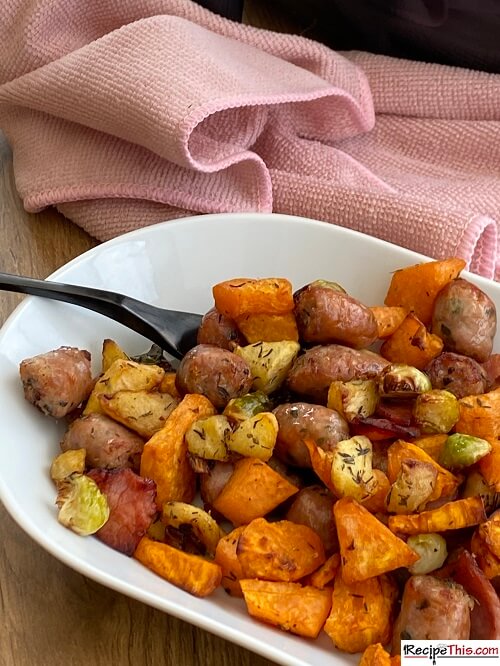 Air Fryer Sausage, Bean & Cheese Melt – I made this from homemade pastry which costs so little to make yourself (this is the recipe), then I used one sausage that was leftover from this challenge. Such a brilliant money saver and you can feed four people this for dinner by serving them one pasty, with our homemade air fryer chips and some baked beans on the side.  
Air Fryer Burger In A Bowl – You will love this for a lower calorie option to a typical burger. Our butchers make the best burger patties that we can just air fry for such a cheap price.
Air Fryer Cobb Salad – This is another of my favourite, this is a salad but tastes too good recipes. You air fry the egg, chicken and the bacon for the salad and then put everything else together whilst the air fryer is on. Super easy!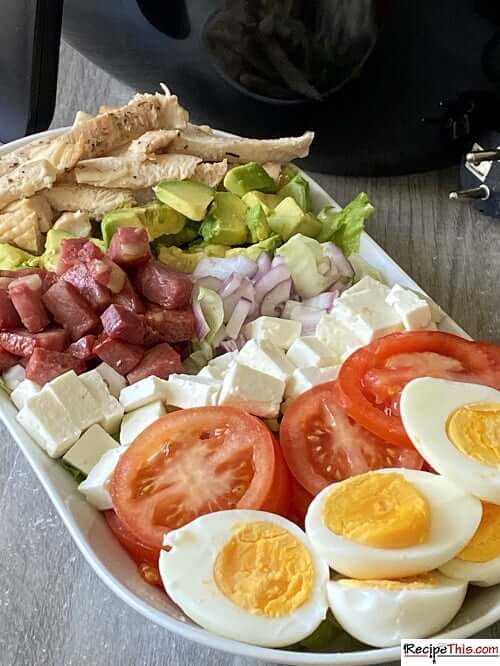 Air Fryer Chilli Con Carne – You can start by making our air fryer mince (ground beef) and then transforming it into a delicious midweek chilli. Even better you can use less mince and add more beans and it will be even cheaper and feed even more people.
Air Fryer Chilli Dogs – But the leftovers from your chilli con carne is the best bit. You can cook a sausage per person in the air fryer with a bread roll, leftover chilli and some cheese and you have filling chilli dogs.
Air Fryer Meatballs Traybake – This is another brilliant "lets use up what we have" kind of air fryer recipe. We used the last of our mince in this recipe, as well as a bit of potato, a bit of pepper and a bit of swede that is leftover. Comes together so well and a great easy dinner.
Air Fryer Pork Steak & Chips – This recipe is often referred to as poor mans steak and chips as it's like traditional steak and chips but you are subbing beef steak for pork. It is so good, and I never see anything poor about it, just a great air fryer supper that is perfect for two.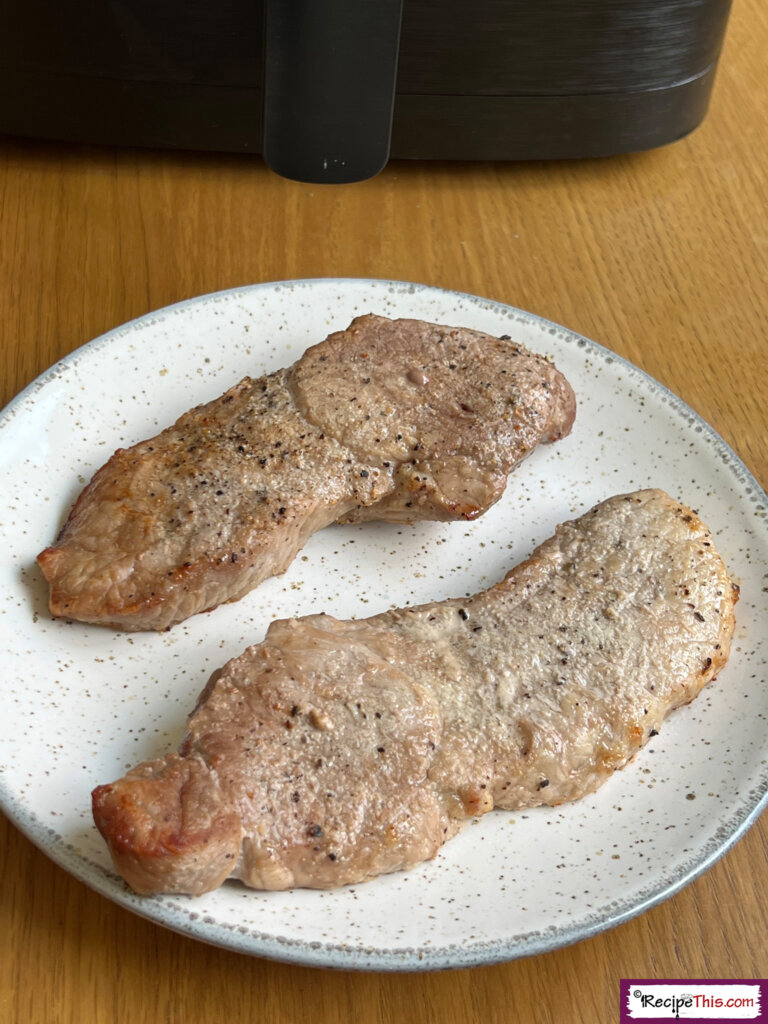 Air Fryer Pork Leg Dinner – Everyone says you can't make a full dinner in the air fryer and that air fryers are too small well this is the proof you can do it using a bit of this and that to fill out all the sides with.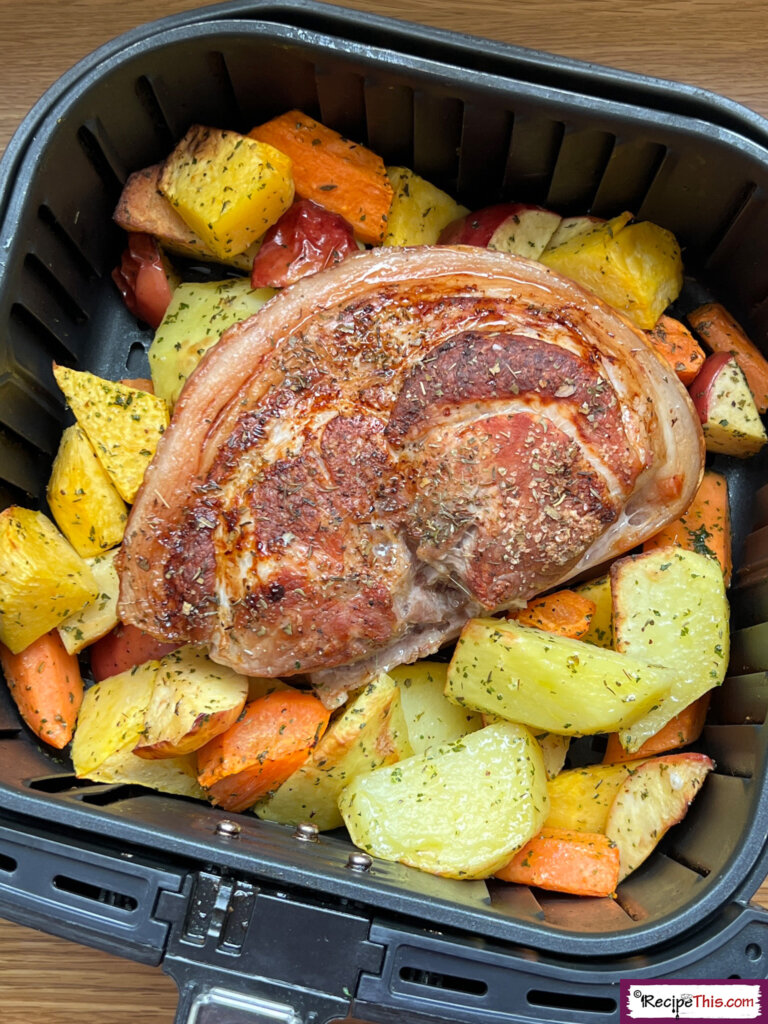 Air Fryer Cabbage – This is one of those sides you wish you had always cooked. Using spring cabbage, it goes amazingly crispy in the air fryer in a similar way to how air fryer kale chips look. Plus, perfect for using up some cabbage.
Air Fryer Potato Peelings – Then after making the pork leg roast dinner and the chips for the pork steak and chips and we have a mountain of leftover potato peelings. That is when these air fryer potato peels happen, and they taste amazing. They also make a brilliant evening snack!
Air Fryer Spinach – We didn't have a chance to make a video for air fryer spinach as we ran out of time but OMG so good and a good way to quickly cook your spinach.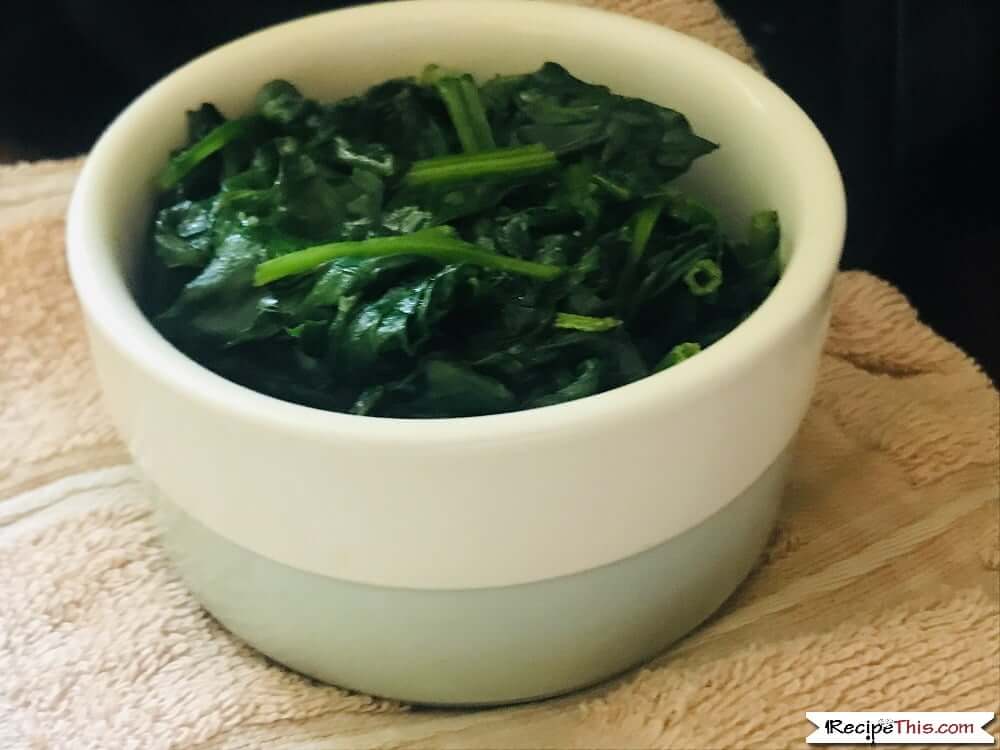 Air Fryer Plum Crumble – Plum crumble normally involves stewing the plums first. Yet via the air fryer you can use some ramekins and then add the crumble mixture over.
Air Fryer Apple Crumble – Whenever I look at our fruit bowl there is always some spare apples. Which are just asking to be air fried and transformed into an air fryer apple crumble. Though for this recipe for the shop local challenge we used a mix of fruit bowl pear and fruit bowl apple.
Air Fryer Chocolate Cake – If you love chocolate cake then you will love this store cupboard chocolate cake. Made with items already in as well as some tangerines from the fruit bowl.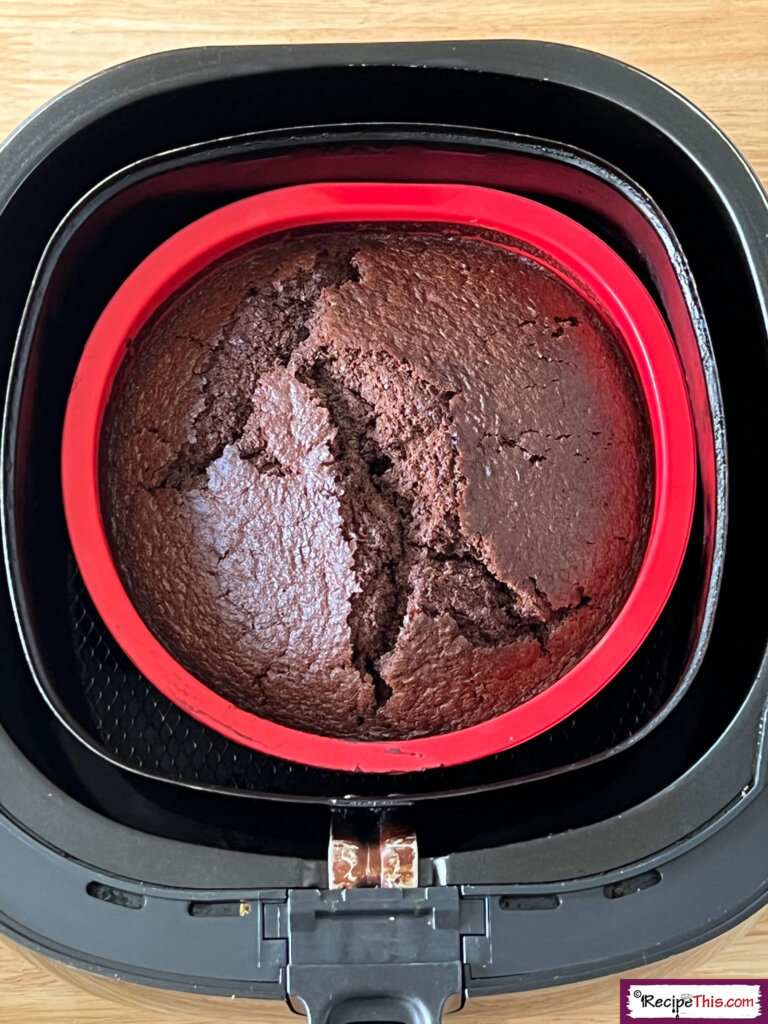 Would you like easy & amazing air fryer recipes from air fryer experts? Click here and join the Recipe This Newsletter. We will then send you the BEST air fryer beginner recipes direct to your email inbox along with other useful air fryer resources.
Our Final Air Fryer Challenge Costings
So firstly, we made the following recipes:
Then at the Butchers we spent £35.53 which you can see on the receipt below:
Then our veggie box came to £22 which gives a total of £57.53 and its amazing that all this came in at under £60.
We made 16 different recipes which brings this to £3.59 a recipe, then let's say on average that they feed 2 people which most of these recipes do, then you are looking at £1.79 a portion plus some leftovers.
Plus, this also includes 9 dinners and of course a yummy chocolate cake that will last you a few days (or will it!).
For food leftover, we still have our melon, grapes, 1 pear, 3 tangerines, and a plum for our fruit bowl. All meat was used between the various recipes and we are so pleased to have made 16 recipes from this challenge.
Don't forget to head over to our You Tube Channel as apart from one, all the recipes featured here have been made into air fryer videos to make it even easier for you.
We Now Challenge You To Shop Local!
Now that we have shown you what can be achieved by shopping local and swapping the supermarket for the butchers and greengrocers, its over to you.
We recommend you start with a selection of the cheaper butcher cuts (like we did) along with a fruit and veg box and see what you can make.
Can't do it now? Then save it for later!