Instant Pot Chicken Recipes
This Post Contains Affiliate Links. Click Here To Read Our Full Disclosure.
Instant Pot Chicken Recipes. The ultimate list of the 27 best instant pot chicken recipes. Featuring instant pot chicken gluten free recipes, paleo recipes, healthy recipes, keto and so much more. Scroll through our list of chicken recipes in the instant pot and decide what to cook for dinner tonight.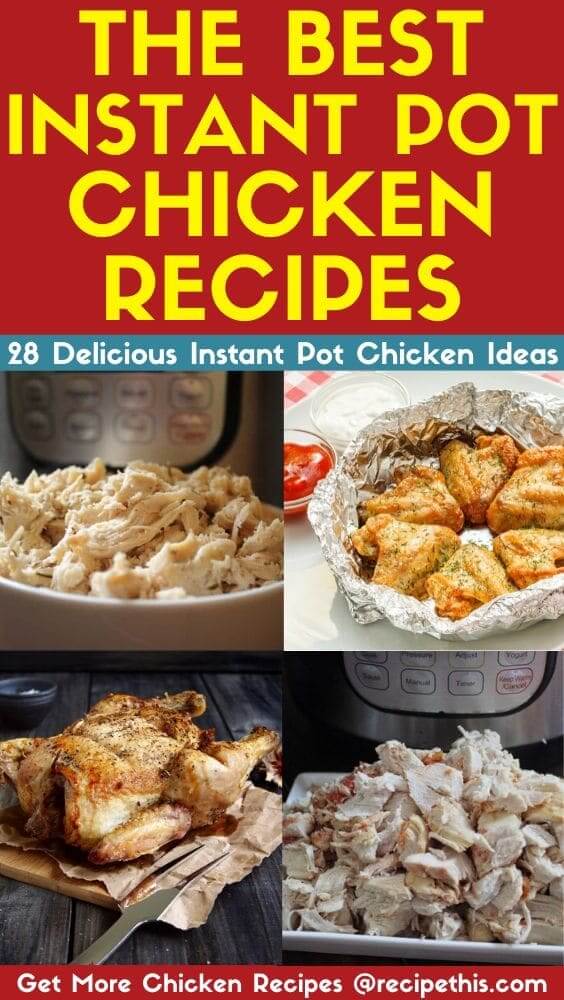 Instant Pot Chicken Recipes
Welcome to instant pot chicken recipes. Updated for 2020 and including lots of new chicken ideas to make in your instant pot or other brand of electric pressure cooker.
I still remember the exact date that I got my Instant Pot Pressure Cooker. It was the 25th November 2016 and my daughter Sofia's 2nd birthday.
We got it in a pre-Black Friday sale. While everyone else was fighting over whether there was any left on Back Friday, we had just had ours delivered.
It arrived in the middle of birthday fun, so we took a quick look at the box and put it down so that we could play with it in more detail later.
The next day we had it out of its box and were doing the instant pot water test. It never really phased us, and we just got on with it and loved every moment.
What we have found in the years that have followed, is that various chicken recipes are something we seem to cook in our instant pot the most.
Probably because chicken is so cheap here in Portugal and that we always have some in our freezer.
Many of our readers have said the same. Or many have fussy eaters that will only eat chicken and beyond chicken they are vegetarian.
Today is all about putting together an updated list for you of the best instant pot chicken recipes. Have a browse and bookmark some for later.
Also, don't forget to check out our 101 instant pot recipes for beginners and our instant pot soup recipes. Another two favourites from our readers.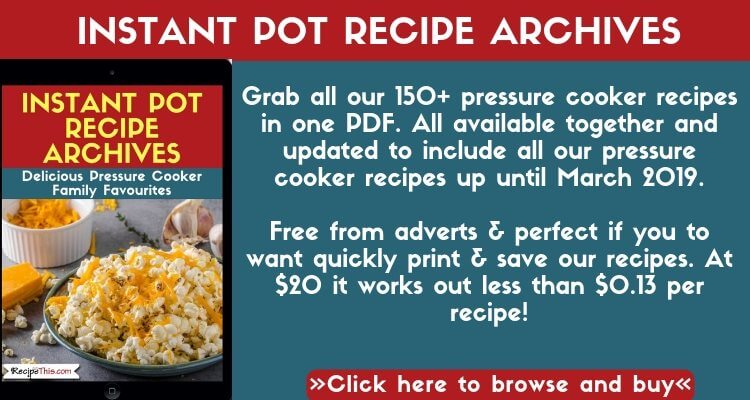 Top 10 Chicken Recipes In Instant Pot
With lots of different instant pot chicken recipes on Recipe This, I wanted to focus first on our top 10 chicken recipes. These are the chicken recipes we cook the most and are the best for quick prep instant pot meals.
Though, of course this is personal choice and your idea of a favourite instant pot chicken recipe may be different to my own. Have a scroll and do let me know in the comments what is your favourite.
More Instant Pot Chicken Recipes
Here at Recipe This we have even MORE instant pot chicken recipes for you to try. Have a browse through these and bookmark for later.

And don't forget to check out our instant pot frozen meat guide that includes a free printable.
Can't read it now? Then pin it for later!
Join The RecipeThis.com Community:
Facebook Group | Pinterest | Twitter | YouTube
Plus, don't forget to subscribe below to join our email newsletter with updates of our latest recipes, latest freebies, our cooking stories, plus much more: