Best Instant Pot For Under $100
This Post Contains Affiliate Links.Click Here To Read Our Full Disclosure.
Best Instant Pot For Under $100. Introducing you to where to buy the best Instant Pot Pressure Cooker for under $100.
Best Instant Pot For Under $100
Buying the best Instant Pot for under $100 can be a tricky task especially with plenty of the most popular Instant Pots costing more than this. But it is possible and today I want to run through with you where to get the best deal for your Instant Pot Pressure Cooker.
As well as this I plan to share with you my favourite Instant Pot brand alternative as well as where you can get an Instant Pot for less than $5.
But before we jump on board and show you the best places to buy your Instant Pot, you need to decide which Instant Pot you want to buy:
Instant Pot Mini – Like its name this is the mini version. The Instant Pot Mini will only hold 3 litres worth of food at once. This is half the size of the standard Instant Pot that people know the most. It is perfect for small households or as an extra pot just for vegetables. We have never owned one because for a family of 5 we would much rather have the 6 and the 8 sizes instead.
Instant Pot Duo 7 in 1 Pressure Cooker – This is the famous one. The Instant Pot you will have seen in all the ads and the ones most of your friends and family own. It does all the basics which includes yoghurt, low pressure rice and anything else you could imagine. It is available in both the 6 litre size and 8 litre. We own both a 6 litre and 8 litre in the Milner house and love them both. If we were to recommend an Instant Pot model it would be THIS ONE. Or if you are a smaller family go with the mini which is a smaller version of this.
Instant Pot Lux 6 in 1 Pressure Cooker – This is a little cheaper than the Duo and the main difference is that you don't get the yoghurt setting. So, you have to ask yourself if you are going to be making yoghurt. If you're not, then get the lux.
Instant Pot Ultra 10 in 1 Pressure Cooker – I personally wouldn't buy this as I consider it to be too over the top and as my Grandma would say "too fancy". The Lux and the Duo do everything you need. All this adds is egg and cake buttons that are so easy to do at the press of a manual button and a more advanced digital screen. You won't be able to get one of these from the average high street retailer for below $100 but during Black Friday Deals it may be possible.
Those are the 3 main types and it's a case of lux is the basic, duo is the intermediate and the ultra is the advanced.
Firstly, I would recommend that you decide what size you need:
3 Litre/Quart = Small portions/perfect for a couple that doesn't eat much and doesn't do freezer meals.
6 Litre/Quart = Perfect for the average family. Good for parents with 2 young kids though if your kids are older and you like meal prep it may be too small.
8 Litre/Quart = Perfect for the bigger family and those that like to cook freezer meals or double up so that you can eat lots of leftovers. As a family of 5 (3 adults and 2 little ones) it suits us the most. We use the 8 nearly every day and tend to use the 6 litre for when we go travelling.
Secondly, choose the model of Instant Pot you would like to buy:
Lux = No plans to make yoghurt and love it with less buttons
Duo = Looking for the average Instant Pot that everyone has so it's easy to compare
Ultra = Looking for something that does everything and don't mind paying that little bit extra
Best Instant Pot Under $100
The award for the Best Instant Pot Under $100 in our opinion goes to the Instant Pot Duo 7 in 1 Electrical Pressure Cooker. Both the 6 litre and the 8 litre are both for sale on Amazon for under $100. Though click here for the most up to date price as when they have sales on you can get it for an even better price.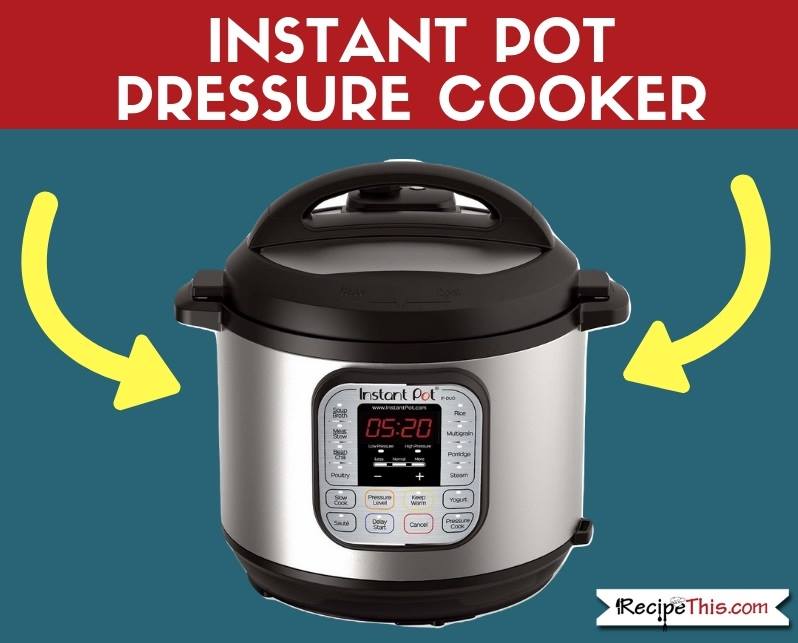 As we have mentioned already, we have both the 6 and the 8 sized Instant Pot Duo and would be truly lost without them. The 6 litre we started out with and it gave us an amazing learning curve into the world of Instant Pot Pressure Cookers and is perfect for learning the ropes.
Also check out when we took the 6 litre Instant Pot Duo with us across Europe in our Travelling With Our Instant Pot post. It was an amazing bucket list worthy adventure.
Best Instant Pot Ultra Under $100
The Instant Pot Ultra is the expensive version of the Instant Pot and getting one for under $100 isn't an easy task. The average price we saw for an Ultra was around $125. But there is a good Plan B.
Instant Pot is not the only brand of electric pressure cooker. There are many other electric pressure cooker brands to choose from.
The one I love the most is the Mealthy Mulipot and they do their version of the Ultra for under $100 and you can order it directly from their website, or through Amazon.
I have also written a Mealthy Review or a comparison post of the Instant Pot Vs Mealthy for you to check out before you make your decision.
Best Instant Pot Under $50
The Instant Pot Lux is popular as a best Instant Pot to buy for under $60. Many of the popular online retailers will sell the 6 litre version for $60 and the 8 litre for $99. Or when there is a sale on such as Black Friday, you may get a bigger discount off these.
But what if your budget for an Instant Pot is JUST $50? Or realistically you would rather spend even less.
Well that is when buying an Instant Pot From Ebay is an excellent back up plan. I wrote a blog post last week showing you how to get an Instant Pot from Ebay for less than $5 and you really shouldn't overlook Ebay as they have some superb deals.
Here is a screenshot from a completed auction that we recently found where someone bought an Instant Pot on Ebay for $3.99:
We have even seen Instant Pots sell on Ebay for as low as $0.01. But of course it takes time to scroll through the auctions and find the right one. Though I find the whole Ebay auctions thing addictive and once you start you can't stop!
Where To Buy The Best Instant Pot Under $100?
I have outlined 3 great places to buy the Best Instant Pot For Under $100:
In conclusion my favourite choice for the Best Instant Pot Under $100 is Ebay. They have fantastic choice and there is often many with local pick up only. This means you can go and pick up your Instant Pot and pay ZERO postage costs.
There are also many other private Ebay sellers that charge little in postage and you can get an Instant Pot Ultra for half the price that you would pay for the Instant Pot Lux.
Now that is the deal of the century.
As well as this you can also buy the Best Instant Pot from Amazon at a great rate. Depending what your budget is and which Instant Pot Model interests you.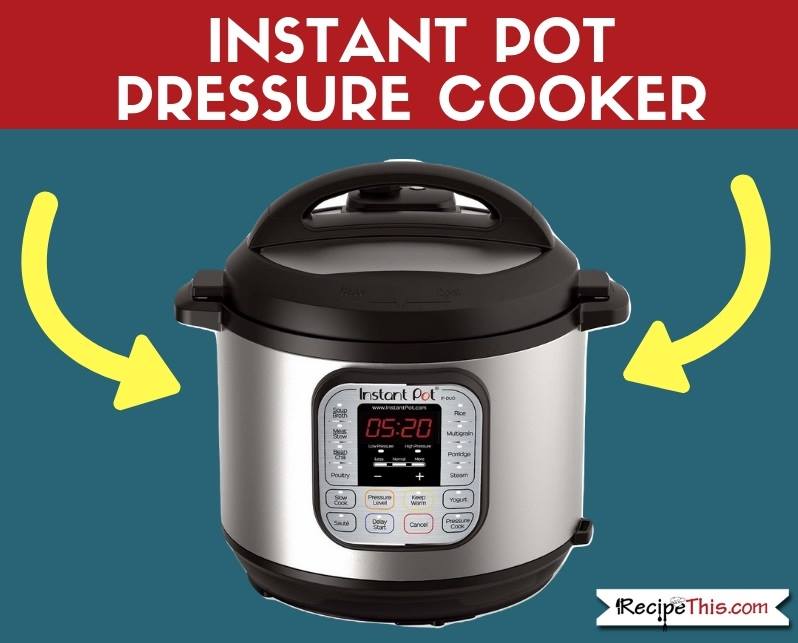 Or your other option is to swap the Instant Pot idea for a Mealthy. I find the Mealthy to be a much better value for money deal than the Instant Pot. Not only is it cheaper but they add in a lot of other accessories too.
Can't buy it now? Then pin it for later!
Join The RecipeThis.com Community:
Facebook Group | Pinterest | Twitter
Plus, don't forget to subscribe below to join our email newsletter with updates of our latest recipes, latest freebies, our cooking stories, plus much more: