11 Best Air Fryer Steak Recipes
This Post Contains Affiliate Links. Click Here To Read Our Full Disclosure.
Air Fryer Steak Recipes. Introducing you to 11 best ever air fryer steak recipes. If you ever wanted to learn how to cook steak in the air fryer, then start here. All these steak recipes have been tried and tested by chef Dom and are easy, tender, juicy and delicious.
Also, before we dive into this air fryer steak recipes, I recommend you check out our free air fryer mini course. It is ideal for air fryer beginners or those that want to get more confident with their air fryer. The free course runs for 5 days with a new lesson delivered each day to your inbox.
Or browse our site as we have 450+ air fryer recipes that are easy to recreate at home and we have been showing people how to use the air fryer since 2011.
Steak Recipes For Air Fryer
Ever since getting our first air fryer back in 2011, we have been on a mission to cook delicious food, but with less calories, but keeping the amazing flavour.
We have shown people how to make air fryer fries, air fryer breaded pork chops, air fryer flourless onion rings and the list has gone on and on. But one food that we go back to time and time again is air fryer steak.
It is like we have been on a mission to find as many different steaks as we can to cook in the air fryer.
Today, after requests from our readers, we are putting all our air fryer steak recipes in one place.
From tuna, to pork, to beef and beyond we have it covered!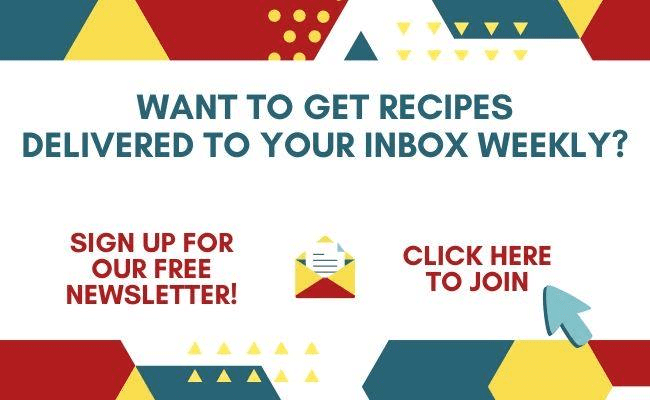 Can You Air Fry Steak?
Yes, you sure can and you will love steak cooked in the air fryer.
Air fryer steak is delicious in the air fryer and so much better than pan frying. You can get an awesome sear on an air fryer steak, you can cook frozen steak in the air fryer, and the air fryer is the best rival you will find for sous vide steak.
I also find that air fryer steak is EASIER for those that are not very good at cooking steak. You see all you need to do is give your steak a quick season and flip it halfway through cooking. Making it the same effort as air fryer toast.
As well as this, you can also cook air fryer steak with your sides, I am talking to you steak and chips!
How Do You Air Fry A Steak?
The method for cooking steak in the air fryer, is almost the same regardless of meat choice, seasoning choice, or air fryer brand.
You place steak into the air fryer basket and season it.
The steak is then air fried for your preferred cook time and temperature.
You flip the steak and do the same thing again on the other side.
Serve and enjoy.
You can then mix it up with your favourite meat, your favourite seasoning and adjust the cook time for how you like your steak.
I'm a medium rare girl, whilst my hubby is a medium and 2 out of my three kids love rare. It just comes down to personal choice.
Though, over in our air fryer steak recipes there is many suggestions for adjusting the cook time and temperature to get your steak perfect for you.

Best Air Fryer Steak Recipes
Here are our air fryer steak recipes that I recommend you try in your air fryer. Not that you can make these regardless of whatever brand of air fryer that you own.
Though we created these steak recipes ourselves using either our Philips Air Fryer XL, Philips Air Fryer XXL or the Ninja Foodi.
Well, they are our top 10 air fryer steak recipes for you to check out. But what also needs a mention is our Ninja foodi air fryer steak and our how to cook steak in the air fryer guide.
Can't read it now? Then pin it for later!