Top 10 Kitchen Gadgets For Every Home Kitchen
This Post Contains Affiliate Links. Click Here To Read Our Full Disclosure.
Welcome to the top 10 kitchen gadgets that everyone should own. These are the BEST EVER kitchen gadgets that we currently use the most here at RecipeThis.com. I would even go as far to say that if I was broke, these would be the ones I would buy FIRST.
Kitchen Gadgets In The Milner House
I originally wrote this post about my top 10 kitchen gadgets back in early 2016 and I felt it was well overdue an update.
January 2016 was before I got my first Instant Pot (yes life before the Instant Pot is rather scary) and it was before my bread maker entered my life. It was also at a time when I was still using pots and pans more than my kitchen gadgets which is so, so wrong!
But here I am on a cold morning in April of 2020. Waiting for my bread to finish being cooked in my bread maker.
I also have plans for turkey macaroni cheese in the slow cooker later thanks to the turkey we cooked in the instant pot.
Of course, life with kitchen gadgets wouldn't be the same without homemade air fryer cookies.
This is JUST one day in the Milner house with kitchen gadgets and we love them.
But I often get asked by readers, if I could have JUST TEN, then which ten would it be?
Or what kitchen gadgets do you wish you didn't own? Or that had been a useless purchase. Well I am here today, to share with you an updated list of my favourite gadgets.
It is updated for 2020, just because new kitchen gadgets arrive and your favourite might not be your favourite anymore and I wanted to share with you, EXACTLY what we are using right now.
I know that now the Instant Pot has gone crazy that fewer people are using their slow cookers, but I still love mine.
I love to put dinner on mid-morning and then know that all I do is set the dining table and then eat. I can do all kinds of meals in my slow cooker and it's also perfect for taking with me to hotel rooms or even for making a dessert in.
My older slow cooker is so well travelled it has been on many vacations and did the road trip from England to Portugal when we moved back in 2008.
Or I call my slow cooker my Sunday gadget as I can put a delicious sausage casserole on, go on a Netflix Marathon and then have a delicious family meal cooking away for the evening.
After years of buying cheap slow cookers we now have the Crockpot version. It can also be used on the stovetop making it perfect for browning your meat prior to slow cooking.
I am so greedy for my Instant Pot that I have 2. I have the 8 litre and the 6 litre and as well as this I also have the Mealthy Multipot too.
They are dream come true. Whether you eat healthy or unhealthily they give your meals speed and flavour.
They also play the role as the alternative for the oven, casserole dish, steamer, rice cooker, popcorn maker as well as being a classic pressure cooker all at the same time.
You can cook your favourite steamed puddings, classic chicken dishes, make cheap cuts of meat tender, condensed milk to caramel in 10% of the time and cheesecakes are truly remarkable.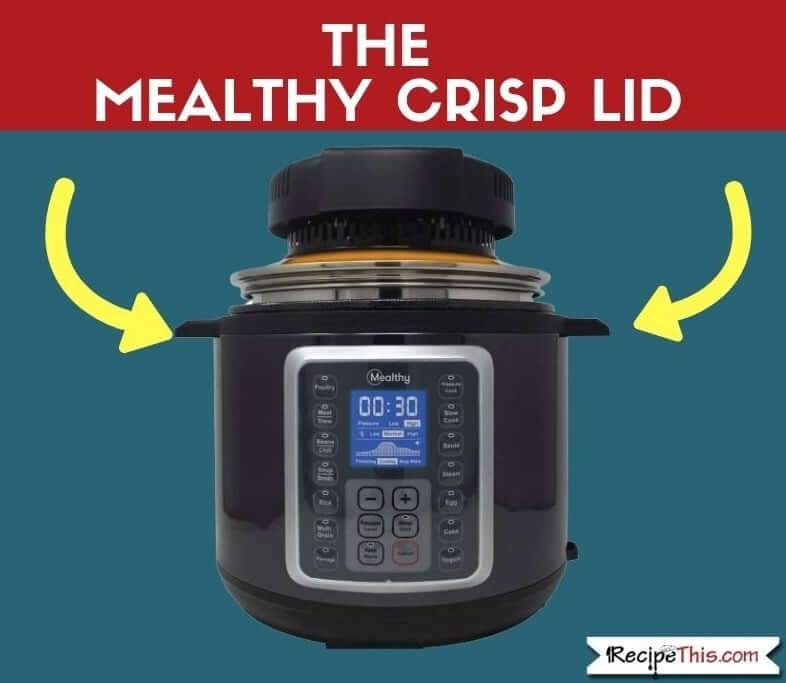 The kitchen gadget of 2019 that got me excited was the Mealthy Crisplid. You could attach the lid to the top of the instant pot, or many other brands of electric pressure cookers and it would turn your instant pot into a grill.
I don't like to think of it as turning the instant pot into the air fryer, because its not as good as an air fryer. But OMG it crisps and melts things.
Toast is amazing. Cheese on toast is even better. Crispy skin on chicken is addictive. Or best of all the crispy instant pot new potatoes cause fights over the last one.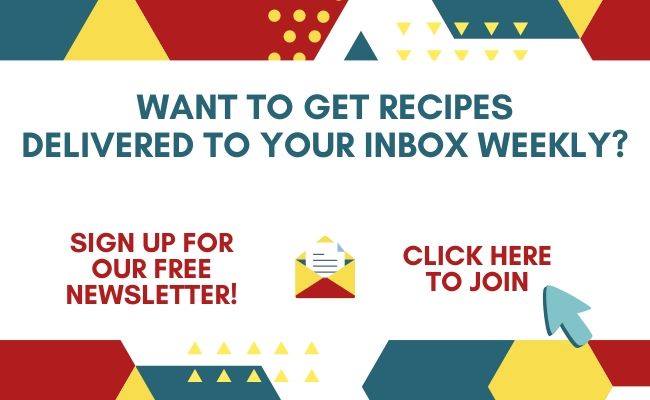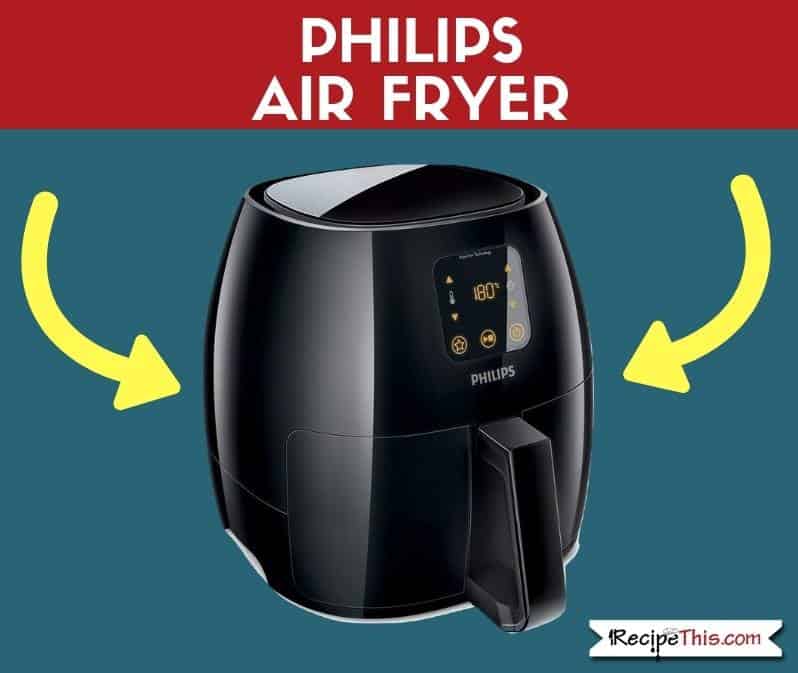 After the slow cooker and my Instant Pot my most used kitchen gadget must be the Air Fryer. These are like a dream come true. Heaven in the food department!!!!
You can make chips for the same calories as jacket potatoes, you have a great microwave alternative and you can even make cupcakes in it if you wanted to.
We love it for cooking air fryer fries, air fryer meatballs, air fryer rotisserie chicken and the list goes on and on.
If you are thinking about getting an Air Fryer think of them as the alternative for your microwave, deep fat fryer, grill pan and oven all rolled into one.
I often get asked how often I use my air fryer; well the answer is several times a day. If we are not using the air fryer for the main meal, then it will be for the sides or the dessert. If you look through the blog categories you will also see we have the most recipes for the air fryer.
We recommend the Philips brand of air fryer and have used Philips since 2011. It has the best air technology and has a long-life span.
I first bought a soup maker to help load me up with extra vegetables while pregnant in 2014. I then saw it as the perfect kitchen gadget for making baby food.
Since then I have used them constantly and couldn't imagine my kitchen without a soup maker. It is also small enough to take travelling and use in hotel rooms.
They are well known in England, Australia and Canada, but are unheard of in other parts of the world. So, if you live somewhere that doesn't have them, know that they are amazing and see which one is available to you.
When my blender broke, it felt like cooking in the kitchen came to a standstill and I didn't realise until then, just how much I used my blender.
I love to make a blender strawberry banana smoothie bowl the most or make a nice smoothie to make me feel good during the warm summer days.
Though for the kids I like to make them avocado and mango smoothies and then use the leftovers to make ice lollies for the freezer.
My blender is also my go to for making homemade gravy, stocks, broths and soups.
Get our favourite Blender Here
In some parts of the USA you can still be paying up to $3 for a loaf of wholemeal bread. This price is crazy. With a bread maker and making your own bread you can be talking as little as 45 cents a loaf. In fact, in our how to make bread in a bread maker post, there is a full price comparison.
We also use our bread maker to make a delicious pizza crust. They also have loads of different cooking options and it saves you all that time that you spend kneading and proving the bread.
Plus, that smell of fresh bread is so amazing.
How many of us have that love/hate relationship with the spiralizer, mandolin and other types of vegetable shapers that often makes us draw blood.
I know I gave a mandolin to my mum once and she said it sliced off her finger and she was never touching one again.
My Plan B is a julienne peeler. Not as bad and more like a sharper cheese grater and perfect for everyday cooking. I use them to make grated carrot, slicing zucchini for air fryer zucchini fritters and for zesting lemon and limes.
They don't take up much room in the kitchen and I keep it on a high shelf as I don't want my 3 year old playing with it.
With my love for soups and stews and the instant pot and slow cooker, a good hand blender is essential in my day to day cooking.
I use it mainly for the instant pot when I am making instant pot yummy soups, but it is also fantastic for when you want to thicken a stew.
Or another favourite is when making healthy slow cooker tomato sauce.
Of course, I have a classic blender, but who wants to create all that washing up?
Plus, hand blenders are small, so small that we put our hand blender inside our instant pot when travelling.
Rather than having a big stand mixer, in the Milner house we have a small hand mixer. It fits easily in a small space on a top shelf in our kitchen and we mainly use it for making air fryer cookies.
Forget the old days of using a wooden spoon for a cake batter, this is the simple way of doing things.
The kids love to steal the attachments once the batter is made and unlike the power of a Kitchen Aid Stand Mixer, it doesn't over mix the cake batter.
Perfect for if you want a light cake.
Other Kitchen Gadgets In The Milner House
The list above is kitchen gadgets in the Milner house that we can't live without and would buy over and over.
But I am sure you're wondering why there is no ice cream maker, sous vide, sandwich press, popcorn maker or waffle maker on this list.
Well I had to stop somewhere, and I wanted to show you the top 10 if you are on a budget kitchen gadgets to own.
Then as a frugal person, I often ask myself need vs want.
I have an ice cream maker (it is this one) and even though I love it, its only used in summer and I wouldn't have bought it but got it for free.
Another kitchen gadget we have is a popcorn maker, but that is for the kids so they can make their own popcorn whenever they like.
We also don't own a food steamer, toaster, grill, deep fat fryer, microwave or fondue because our other kitchen gadgets do this already for us.
Can't take action now? Then pin it for later!