The Ultimate Top 10 Best Air Fryers To Buy. Featuring the best of the best air fryers to buy. Including the air fryers Recipe This currently own as well as a few other best air fryers to consider buying.
Top 10 Best Air Fryers To Buy
This top 10 best air fryers to buy was originally published on Recipe This in early 2016. We have updated it as new air fryers have become popular and as our own needs to have changed. We hope you enjoy our updated top 10 air fryers list.
I look back over my love affair with air fryers and wonder where the time has gone. When I first got an air fryer there was just the Tefal Actifry and the Philips Air Fryer. The Philips Air Fryer had not gone digital and it couldn't even cook air fryer boiled eggs as it would not go low enough in temperature.
It would be many years later before the USA became air fryer addicts and it still feels so modern to be able to have a Power Air Fryer Oven.
But as time has changed the air fryer has got better and better and helped so many people cut the oil calories from their diets.
Today I wanted to share with you my favourite and BEST air fryer to buy so that you can choose the right air fryer for you.
Why Buy An Air Fryer?
We all have our own reason to buy an air fryer, but back many years ago (about 2012 I think?) it was the idea that you could cook your favourite air fryer fries for a fraction of the calories.
I worked it out and I could lose 50,000 a year in calories just by making fries in my air fryer.
Yet that was what I was sold on when I got my first air fryer, yet today they are used for everything. Back then if I was told I could make dried herbs, I would have thought you were crackers.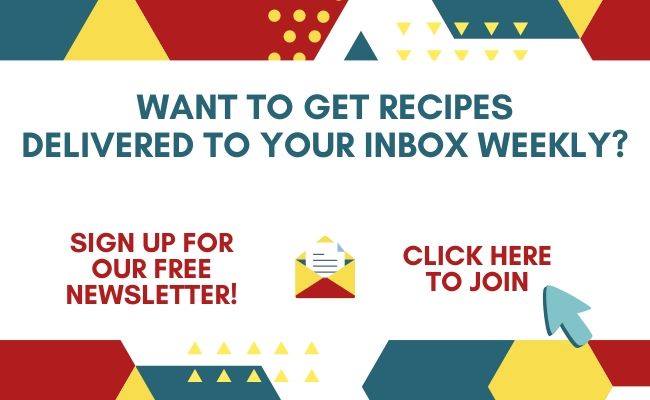 If you would like to learn even more about the air fryer here is an infographic:

Our First Philips Air Fryer
At the time when we started our air fryer cooking there was just Tefal and their actifry and Philips with their air fryer on the market. We looked at the Tefal actifry and it just didn't look that great, took up too much room and didn't have that many positive reviews. So, we went with Philips especially with it being a brand that you can trust and that has been around for years.
It lasted us nearly 7 years before it finally died after it had been abused at least 3 times a day for all those years. I would get it again in a heartbeat if I was starting out with the air fryer.
Our Second Philips Air Fryer
We entered the digital word of air fryers when we decided to buy the Philips Air Fryer XL a couple of years ago. We felt our analogue air fryer was past its best and that we needed an upgrade.
We love going digital and the biggest benefit of the digital Philips air fryer is that you have better control over temperature. You can go low now to cook air fryer hard boiled eggs and of course defrost frozen air fryer food.
It is a very similar set up to the Philips Air Fryer and its very hard to tell the difference.
Our First Air Fryer Oven
In the summer of 2019, we bought our first air fryer oven. It was the Power Air Fryer Pro, or what is known in Europe as the Power Air Fryer Deluxe. The great thing about the Air Fryer Oven is space and how much food you can cook.
You can go from fries and appetizers to cooking a roast dinner, a sheet pan dinner or dehydrating your food.
I am amazed by how good the Power Air Fryer Oven is and I am sure we will get many years use out of it.
The Philips Air Fryer, The Philips Air Fryer XL and the Power Air Fryer Oven Pro are the 3 best air fryers to buy. After these 3 I would also recommend the following 7 air fryers:
The Gowise USA air fryer is impressive. It works like most air fryers by circulating hot air around your food. You can use it for grilling frying, baking, or roasting meat and vegetables. It boasts eight cooking options, including warm up, chicken, fish, steak, and cake. Users can set the temperature from 176⁰F to 392⁰F.
The GoWISE USA 8-in-1 Electric Air Fryer allows you to cook a wide range of foods, from cookies to grilled fish, onion rings, and crispy French fries. This gadget is ETL certified and consumes less power than other similar appliances. It also features a detachable pan, which makes cleaning easier.
Click Here For Current Price + Read More Reviews
Want to make chips, stir fries, curry, and mozzarella sticks at home, but you're on a diet? No problem! Touted as one of the best air fryers on the market, the Tefal ActiFry Low Fat Healthy Fryer cooks a variety of foods with little or no oil. The best part is that you don't even have to stir or shake during cooking. This gadget features a revolutionary stirring paddle for cooking your food evenly.
With this gadget, you'll only need one tablespoon of oil for 1.2 kilos of chips. The bowl inside is scratch resistant and can be easily removed, so your kitchen will stay clean. This model comes with a viewing window and steam-free lid, so you can watch your food while cooking. Another notable feature is the odourless filter, which ensures there will be no smells in your house.
The downside to the Tefal Actifry is that the paddle gets in the way. Its perfect for finger food but if you want to make a meal or a cake, it won't be suitable.
Click Here For Current Price + Read More Reviews
The Tower T17005 is one of the most affordable air fryers available on the market. This model features a rapid air circulate system to save energy and ensure faster cooking with little or no oil. Its main features include a 30 minute timer, temperature control, adjustable thermostat, and 3.2 kilos food capacity.
Despite its compact size, this Tower Air Fryer can be used for cooking large amounts of food. It's the perfect choice for families and cooking enthusiasts. Its ease of use and reduced dimensions are highly appreciated by most users. Many customers say that the Tower T17005 works just as well as the Philips Air Fryer.
Here is one of the popular Tower models in my readers kitchens:
Click Here For Current Price + Read More Reviews
One of the newer air fryers to take off I am impressed with the quality of the Cosori Air Fryer as well as their great customer service.
Unlike many other brands of air fryers, Cosori trust their air fryer so much that they provide you with a 2 year free warranty. Something that I rarely see these days.
Designed in California USA. Special improved ergonomic angled display provides better viewing, without bending over. Slimmer footprint fit on your countertop and save your space.

The Cosori is also a fantastic square shape with 11 air fryer functions making it perfect for the smaller kitchen. Because the consori air fryer is square, you have more room to work with and can cook more food compared to the typical air fryer basket.
It also takes up little space as you can see here when it is compared to the Power Air Fryer Oven:
Click Here For Current Price + Read More Reviews
I am a huge fan of the Power Air Fryer XL. It was the first of the brands of air fryers where the air fryer got bigger and you could just about squeeze a chicken in to make Air Fryer Rotisserie Chicken.
It is very similar to buying the Philips Air Fryer XL, so if you can't make a decision between these 2 brands, then make your air fryer buyer decision based on whichever is cheapest on the day.
The Power Air Fryer XL basket is very easy to clean, and you will find that this type of air fryer will last you a long, long time.
Click Here For Current Price + Read More Reviews
I love the dash air fryer because it is compact and perfect for the smaller household. I could imagine my grandad (if he was still alive) loving feeding himself each night with the dash air fryer.
He could have pie and chips every night, air fry some delicious vegetables or warm up my homemade sausage rolls.
If you are a smaller household, I whole heartedly recommend the dash air fryer for you.
Click Here For Current Price + Read More Reviews
The Instant Vortex which as I type this is only available at Walmart in the US, is the latest air fryer oven to become popular. It is made by the same people as the Instant Pot Pressure Cooker and it has received a lot of hype.
What got my attention though, is that it weighs a lot less than any of the other air fryer ovens that I have seen. But many are put off that it is made from Teflon.
Click Here For Current Price + Read More Reviews
What's The Best Air Fryer To Buy?
We all have different personal circumstances and in summary this is my suggestions for what's the best air fryer to buy.
Lacking Space = Get the cosori air fryer as due to the square shape it handles more food on less space.
Lacking Budget = Get the original Philips Air Fryer. It has less settings than the XL version, but it is a terrific cheap starting point. Plus, because it is Philips it will LAST.
Just You = Get the Dash Compact Air Fryer. It is perfect for just feeding one of you. I love it for how little space it takes up too. You could also gift this to your kids as they go off to college to make sure they eat well.
Different Meals = Get an air fryer oven. The Power Air Fryer Oven or the Instant Vortex are perfect for cooking meat, potato and veg in. They also cook food in a more natural way compared to a classic air fryer.
Best Air Fryer List
For a quick reference, here is our best air fryer list, so you don't need to scroll up and down for your links:
Can't read it now? Then pin it for later!
Join The RecipeThis.com Community:
Facebook Group | Pinterest | Twitter | You Tube
Plus, don't forget to subscribe below to join our email newsletter with updates of our latest recipes, latest freebies, our cooking stories, plus much more: