Air Fryer Weight Loss Meal Plan. Today on the podcast we are sharing with you an easy to follow 7 day air fryer weight loss meal plan, that I followed to lose 3lbs a week over 4 weeks.
You can read all about it below and it is also featured in the Magic With Gadgets Podcast. Simply search for Magic With Gadgets on your preferred podcast player, then scroll to episode 7 of season 3 to access this awesome episode.
Air Fryer Weight Loss Recipes
In our weekly newsletter (it comes out every Friday morning if you are interested) I mentioned that I was following Weight Watchers on their new personal points plan and how with the help of the air fryer I was averaging a 3 pound a week weight loss in January.
As well as this, I also ate out twice, went for a weekend away and still managed to make the air fryer work for my weight loss.
I was then amazed by how many emails I received asking for my 7 day air fryer weight loss meal plan, as they also wanted help losing those extra pounds.
I also received many requests to feature my air fryer weight loss recipes on the Magic With Gadgets Podcast and today is the day you have all been waiting for.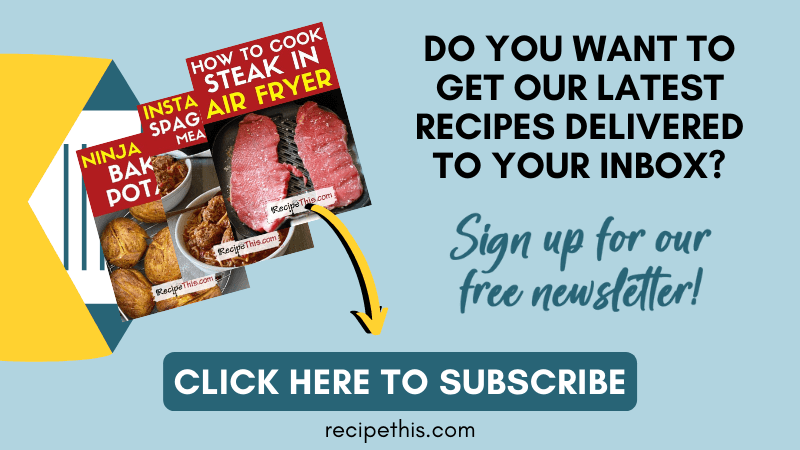 Plus, as well as our free newsletter, we also have a free air fryer mini course. It is ideal for air fryer beginners or those that want to get more confident with their air fryer. The free course runs for 5 days with a new lesson delivered each day to your inbox.
Can You Lose Weight Using An Air Fryer?
Yes, you sure can use an air fryer for weight loss and I have done this many, many times. You see, the air fryer fits in very well around diets like Slimming World and Weight Watchers where you want to cut the fat from your diet.
You can then use the air fryer to make a lot of slimming recipes that are a lot lower in fat and make some fantastic diet shortcuts.
But this doesn't mean that the food will be bland or boring. You can enjoy foods such as meatballs, burgers, fritters, big breakfasts and more.
Top Air Fryer Recipes For Weight Loss
Now that I have answered your question and confirmed that an air fryer is good for weight loss, let me share with you my top air fryer recipes for weight loss.
And those are the 14 BEST air fryer weight loss recipes that we followed for 7 days. The salmon and the breakfast casserole we ate the most, but its nice to have something easy on meal rotation.
PS: Cheap Air Fryer Weight Loss
The most important thing to mention about our healthy air fryer recipes for weight loss, is that the majority of them are made using Aldi produce.
Quite often when we go on a diet everything is expensive, yet I often recommend that instead of joining a diet club to buy an air fryer instead. Then use the delicious food of Aldi in your air fryer.
PPS: Air Fryer Diet Recipes Meal Plan
Also, below our very talented graphic designer has put together the air fryer meal plan into a PDF for you. Along with the links to the recipes featured.
You can click here and subscribe to Recipe This and then download your free diet meal plan and then follow it along at home.
Did You Know We Have A Podcast?
We started the Magic With Gadgets podcast in the January of 2021 as a way to offer a different way to enjoy Recipe This. It focuses on cooking with kitchen gadgets. You can find out more about our podcast here.
With weekly episodes that will help you cook smart with kitchen gadgets. This is episode 7 of the third season and you have the choice between reading this post, listening to the podcast or both.
If you would like to stay in the loop with our podcast, I recommend you subscribe below:
How To Listen To This Podcast Episode?
You can use the player above to listen to this episode of Magic With Gadgets. Alternatively search for Magic With Gadgets on your favourite podcast platform or click the links below:
Subscribe & Review
Thank you for listening to the Magic With Gadgets Podcast. Have some feedback you would like to share? Want to be featured in a future episode? Want to help us spread the word?
If our podcast has helped you, please leave a review on iTunes. Your reviews help spread the word and without reviews our podcast will not get seen. Plus, I love reading each and every one of them.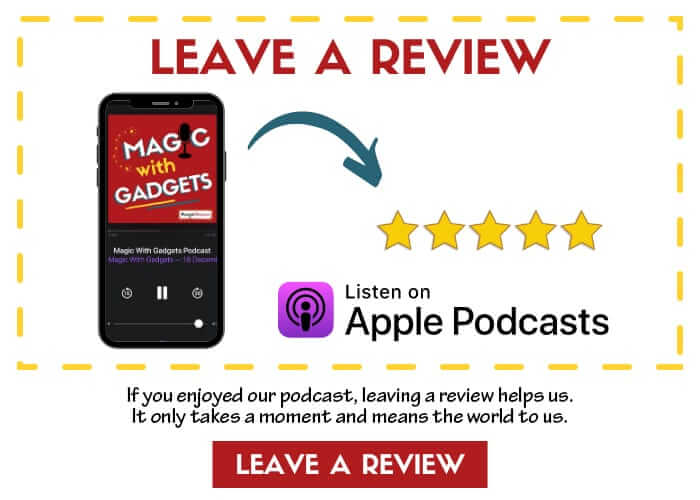 Can't listen now? Then pin it for later!