The Ultimate Guide To The Philips Airfryer
This Post Contains Affiliate Links. Click Here To Read Our Full Disclosure.
Welcome to my ultimate guide to the Philips Airfryer. My Philips Airfryer has allowed me to cook delicious meals without the need for unhealthy oils.
It has replaced my microwave, fat fryer and crisps food without any oil.
Our Airfryer was purchased in late 2011 and we wanted to share our story and our love for our Philips Airfryer with you.
So let's get started at the beginning.
The Philips Airfryer Vs The Tefal Actifry
We had originally discovered the Airfryer via a diet magazine. It was being plugged as the new way of enjoying your fast food, just minus the bad bits.
You could make French Fries with just a tablespoon of oil or could roast potatoes with just the tiniest amount of oil that you have ever seen.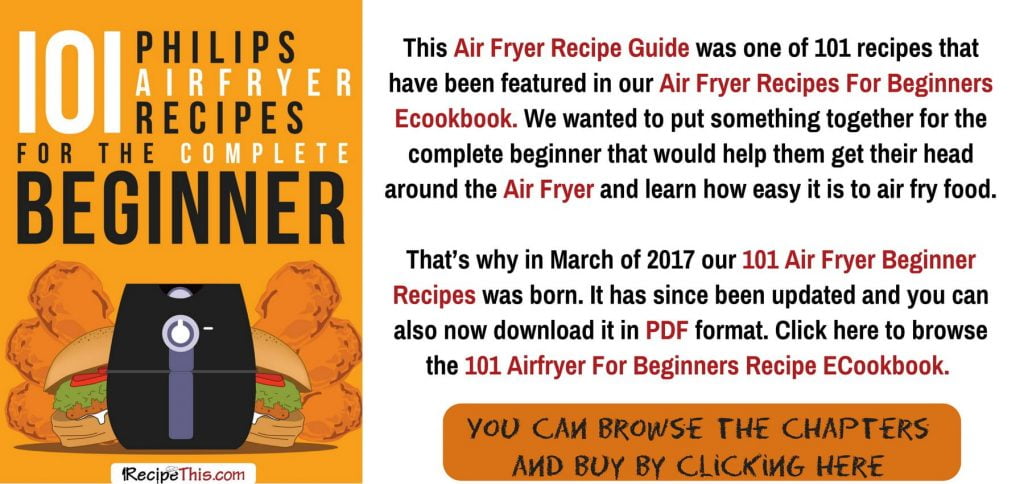 As well as this you could cook your cakes, make sausage rolls and even use it as a modern day microwave.
We wanted one straight away and at the time for a couple that were super fat at the time it was a great alternative than joining a diet club.
Plus for all those Slimming World followers out there they had a Plan B instead of having to cook their chips 3 times in order for them to be healthy!
As you can imagine we were soon straight down our electrical store to buy one…..When we purchased our Airfryer it was 2011 and there was very few Airfryers available at the time. In fact there was just two. You had the Philips Airfryer or the Tefal Actifry.
We went "Team Philips" because the Actifry failed to do what we needed. It was way too wide for our kitchen, looked complicated and it didn't have different temperatures like the Philips had.
So we bought our Philips one and even though it has been battered and bruised and used more than any other kitchen gadget we have ever owned.
It still works though all these years later; though I am sure we will be upgrading it at some point over the next couple of years.
But if you want to understand even more what an Airfryer is and what they can do for you then we suggest that you check out the Airfryer infographic below:

Which Airfryer Should You Buy?
Back in the early days of Recipe This we published a post showing you the top 10 airfryers for oil free cooking. It still gets ready everyday now and gives a great insight into the Airfryers.
The benefit for you today is that you have the choice that we didn't have. I still love my Philips Airfryer but we always wish there had been greater choice.
Nowadays there is so many to choose from and back then it was like we had stepped on a brand new trend that was driving the world crazy.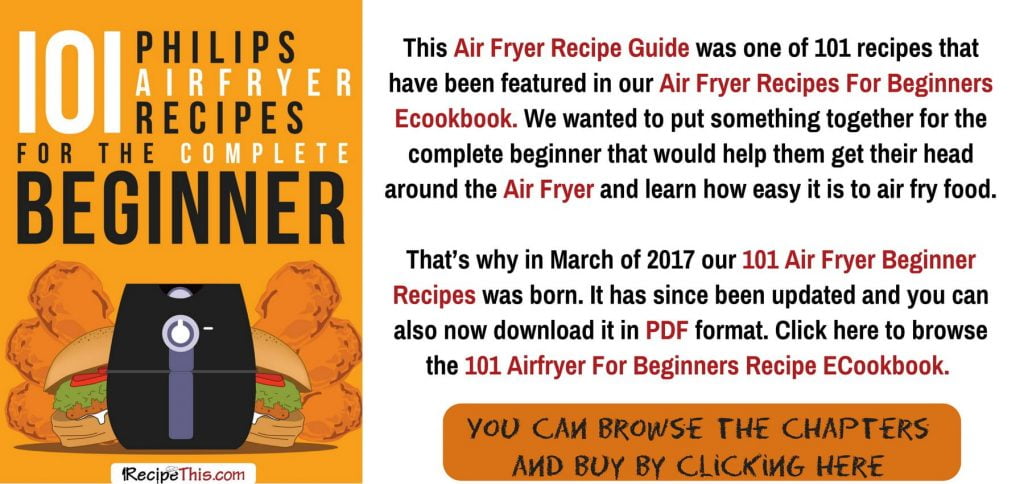 It also made us giggle (back then anyway) that they were only available in the UK and very limited places outside of the UK.
After all the USA had never even heard of them and with them having the biggest obesity problem in the world you would think that someone would have launched over there.
Well they did and now the hype is very much a worldwide thing. It wouldn't surprise me if it was thanks to the American launch or some celebrity chef hype that you are reading this and have finally heard of them.
So if you are one of those….welcome to our new world of Airfrying.
Whether you have weight to lose or not it is an extraordinary thing that can change the way you will cook for the rest of your life!
And if you have not quite made your decision then here are 10 different Airfryer brands that are worth a look at:
Philips Airfryer Got Better
Philips Airfryer started off with the basic black one. This is the very same black one that we personally own. But things have got a lot better compared to this one.
They have gone big and they have gone digital. There is literally no stopping the Philips Airfryer now!
Our Philips Airfryer – It is quick and easy to use, looks basic but does everything that the average person needs and will show you how to reduce your calories just by airfrying. I have used this model for every airfryer recipe that you see on this site and that is a LOT.
Philips Went Digital – Philips has now gone digital. It is no longer just like the basic one we bought and all of a sudden you have this modern piece of kit. It is perfect for family cooking, more sophisticated barbequed food, grilling or when you want to make that perfect chocolate cake.
Philips XL Airfryer – We find the one we have is great for everyday cooking and as a family of four + a baby that it is adequate for us. BUT when we do eventually upgrade we would love to do so to the XL model. That way we can cook whole chickens in it, turkey breasts and so much more. It just opens up your mind to what can be made if your machine was that little bit bigger.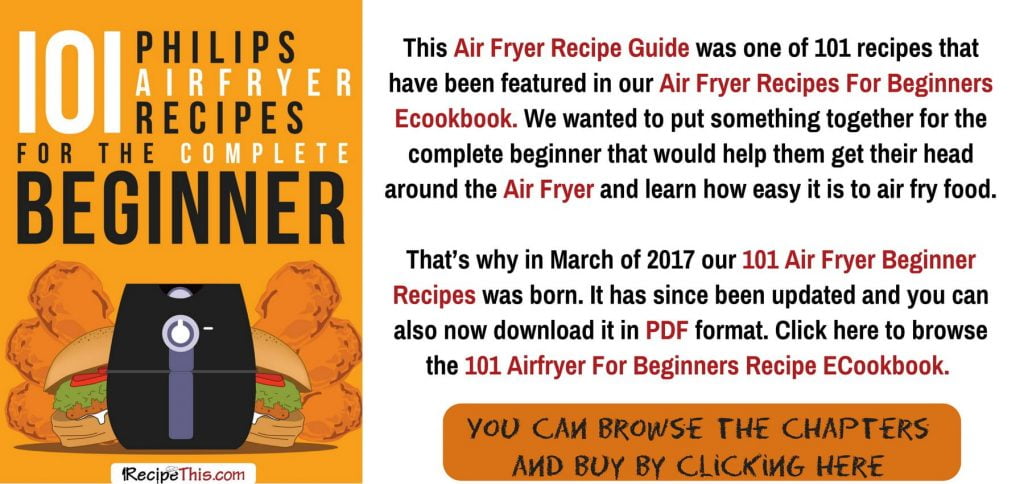 Philips Airfryer Fries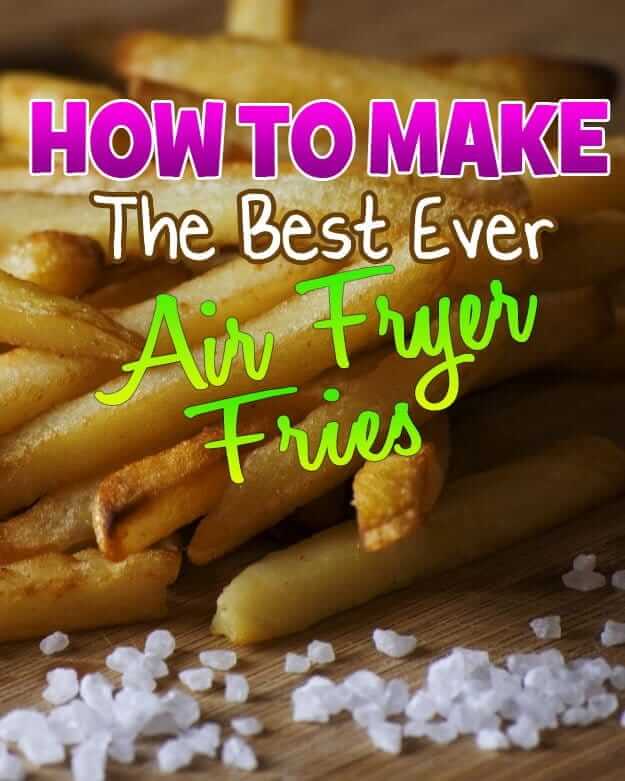 Every advert for the Airfryer starts and ends with French Fries. There is so much more than that to cook in it but that is the hype that we are sold into.
The idea that you can make fries that are so delicious you could think that they had been placed in a huge fat fryer.
Yet in reality the fries are made with either Fry Light or with just a tablespoon of extra virgin olive oil per portion.
So here are the best of ours. Lots of delicious French Fries with a fraction of the calories 🙂
10 Airfryer Recipes You Should Cook First
The question among Airfryer users always starts the same:
"What should I cook in the Airfryer apart from Fries?"
They know that its meant for fries but they now want to cook all those other delicious things in it too. They want to make Southern Fried Chicken, biscuits, scones, doughnuts and all those other yummy treats.
But they of course have no idea where to start.
Therefore we have put together our starting points for the new Airfryer owner so that they can see how really good it can be.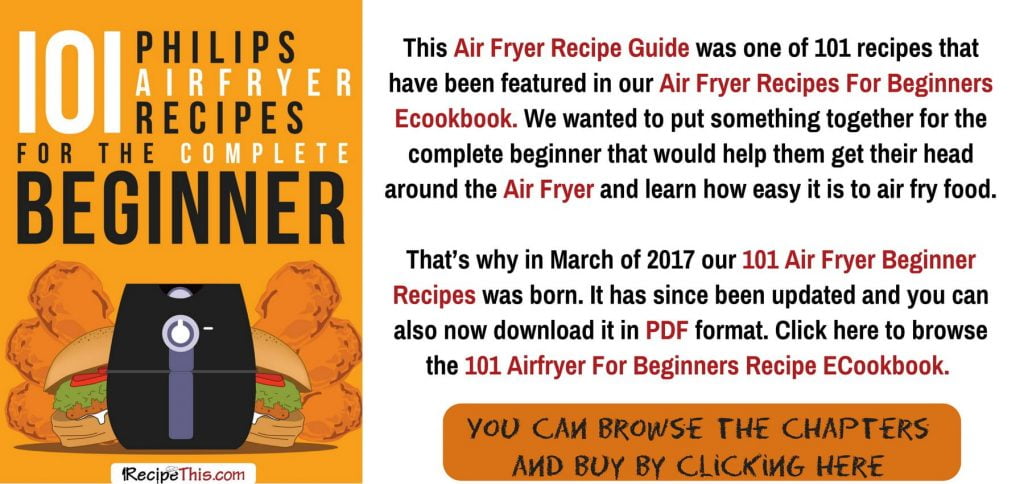 These are 10 recipes that we cooked in the first month of owning our Philips Airfryer all of which are recipes that we regularly cook over and over again.
#1 – Airfryer Southern Fried Chicken
If Dominic has a favourite meal in the Airfryer it has to be southern fried chicken. With a delicious covering and full of juicy chicken flavours it is perfect for airfryer cooking. If you have some leftover chicken that needs using up then we demand you do this with it!
Of all the genius things to cook in the Airfryer then it doesn't get much better than this. Make as many of them as you like as with the low calories in these beauties you will want more and more of them!
In the old days you would come home from school to processed foods for dinner and then your parents would eat together later.
Yes I am talking about the 90's and the classic dinner of breaded chicken and chips that was always on the menu. If you do want to feed up the kids then start off with these delicious chicken nuggets that are healthy not unhealthy!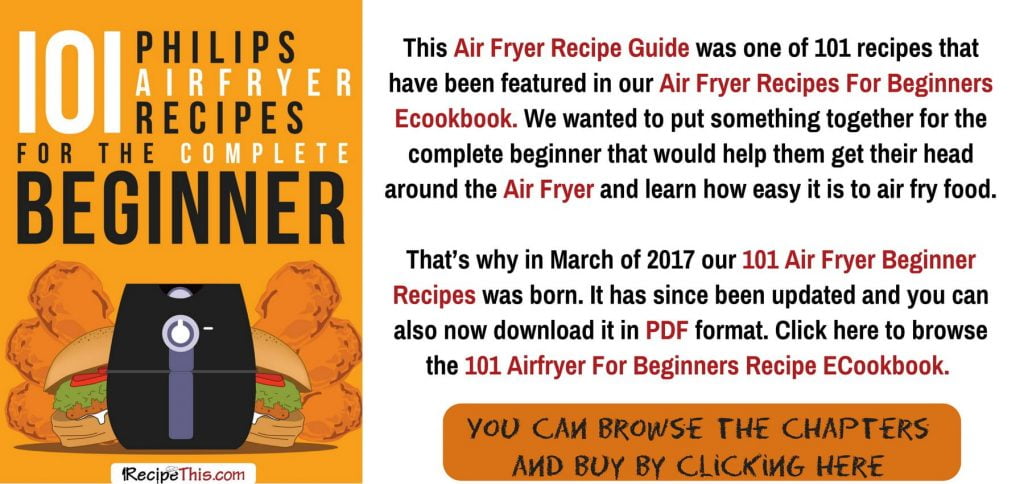 If you are going to make fries in your Airfryer then you must also make some delicious burgers too.
These are easy to make and cook in the Airfryer in no time at all. Then serve them up with your Airfryer fries and you have fast food supper on diet worthy calories.
This is another example of a processed food done right in the Airfryer and turned into a delicious dinner for your kids. Or enjoy it yourself with some fried eggs and fries for a quick meal.
I love making chicken wings in the Airfryer and they are so fast and simple to make. They also come out incredibly crispy and you can take them to the beach, to parties or just have them as a delicious supper.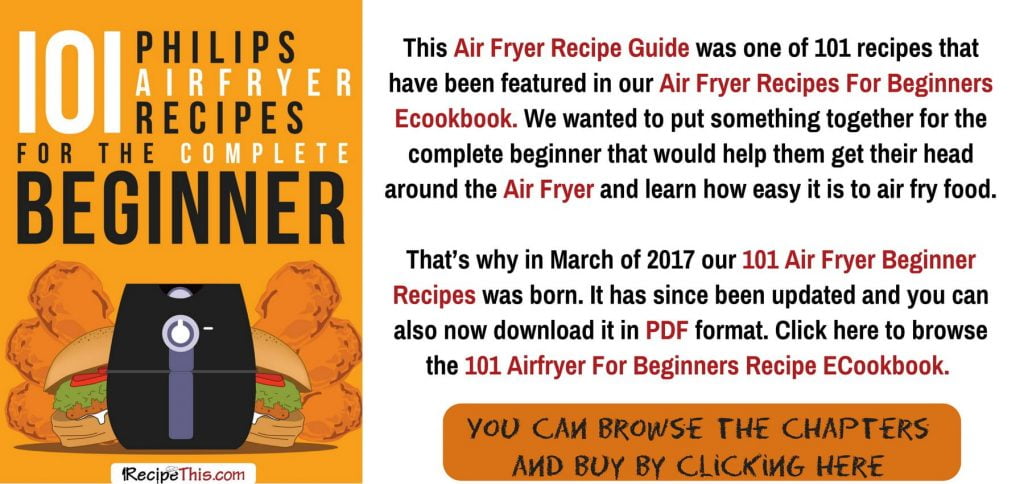 #7 – The Airfryer Chocolate Muffins
I love chocolate muffins and in the Airfryer they are cooked to perfection. They're full of flavour and so simple and easy to make.
They also have a lovely crispy edge thanks to the ability of airfryer cooking.
#8 – Airfryer Chocolate Chip Cookies
OMG if you cook something in the airfryer for your sweet tooth then you must make it these chocolate chip cookies. They are absolutely delicious and so quick and fast to make.
This has to be one of those genius things that you can cook in your Airfryer, but ones that nobody has mentioned making before.
The cake will be perfectly cooked in the middle, be crispy on top, be really moist and then take it out and ice it!
#10 – Airfryer KFC Chicken Burger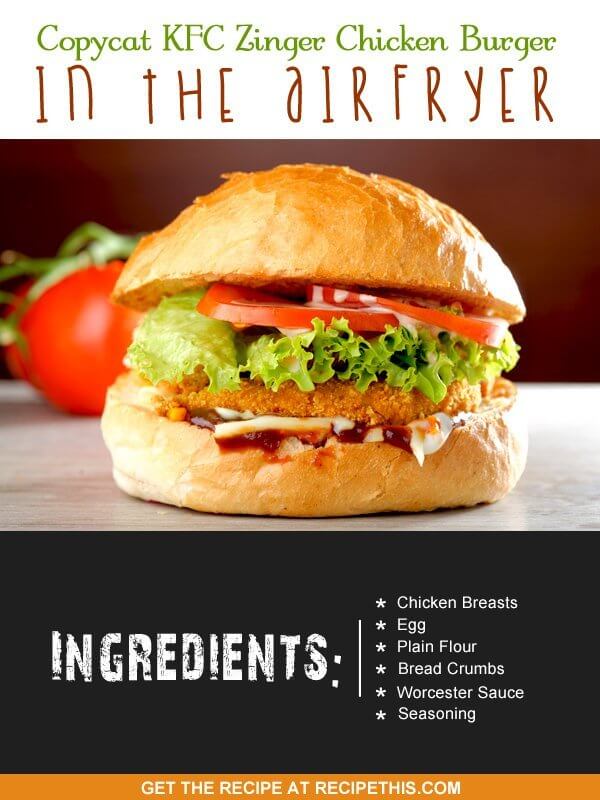 We had a full week dedicated to KFC cooking in the Airfryer (you can see the start of it here with our KFC rub) and for us the stand out dish had to be the KFC zinger burger.
It was so good and it showed that you could make a delicious KFC meal at home on a LOT less calories than a traditional takeaway.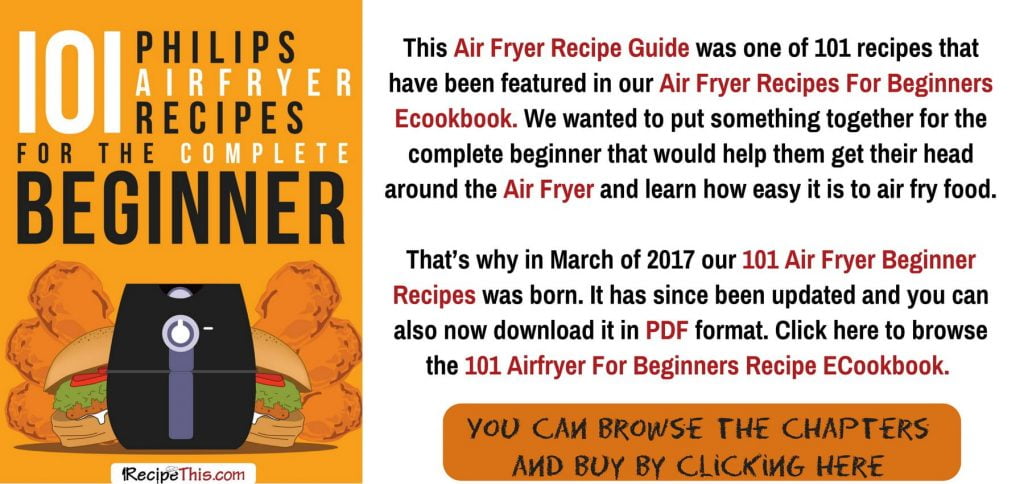 Philips Airfryer Tips & Tricks
Before you go we decided to put together our top tips for using the Philips Airfryer so that you can get the most out of it.
#1 – Lots Of Airfryers Are Similar
We base our Airfryer recipes on the original Philips Airfryer. But when we have tested other models and other brands we have found that they are very similar.
Therefore when making your purchase and deciding on which Airfryer is right for you, shop around for the best deal for you.
#2 – Leftovers Cook Exceptionally Well
´The Philips Airfryer works like a microwave and does a brilliant job of reheating food, even in the middle when it can often still be cold.
Since we bought our Airfryer we have never missed our microwave and will never get one again.
#3 – Regularly Empty The Bottom
The bottom of the airfryer can end up with a build up of old oil and fats from previous cooking and can result in smoke when cooking.
Please make sure you empty this on a regular basis. Otherwise you will end up setting off your smoke alarms.
#4 – Preheat The Airfryer
Whenever you can preheat the Airfryer to the planned cooking temperature 10 minutes earlier than when you start cooking.
This will help cook your food quicker and could be done while you are preparing your food.
#5 – Oil Free Vs Little Oil
Not everything can be cooked oil free, but the majority can. Learn to know your airfryer food and what needs oil and what doesn't.
We find that we cook a lot of our meals in the airfryer with no oil at all.
#6 – Check Out The Accessories
There are some great accessories that you can use in the Airfryer to make airfryer cooking so much easier.
Our favourites include the baking basket, the grill and we also love our baking mats for flawless airfryer cooking. We have put a full list together with all the ones we use.
#7 – Start In Your Comfort Zone
We love the idea that you start with fries and then slowly expand from there. Learn a little bit of cooking first and don't try to run before you can walk.
We must have spent 6 months just making fries and reheating food before we moved onto more complex recipes.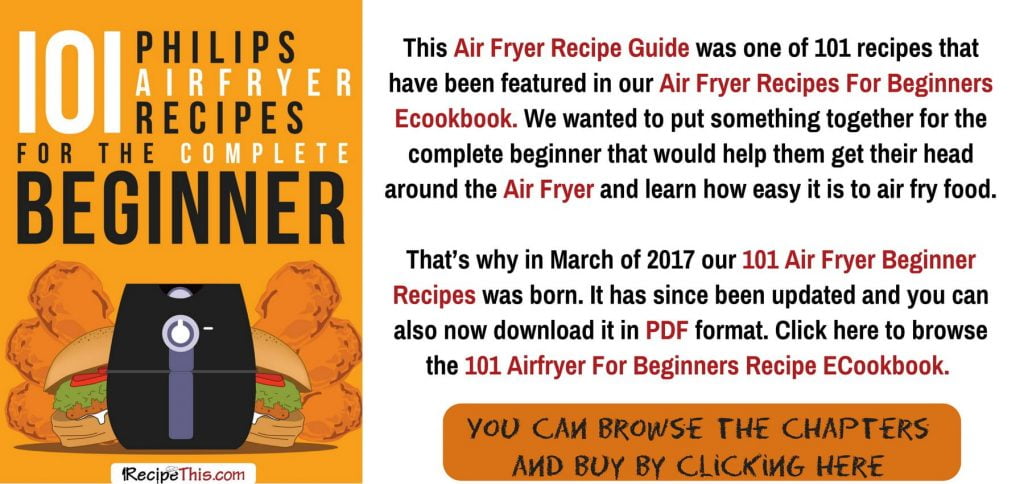 #8 – Decide What YOU Want To Get Out Of It
You also need to decide why you have an airfryer and how to get the best use out of it. If you want to lose weight for example then work your way through loads of fast food classics cooked in the Airfryer instead and then you will no longer feel like you are losing out.
Or if you are one of these people that leaves things in the oven and forget to take it out, then the shut down after cooking on the Airfryer may make it very useful to you.
#9 – Clean It Regularly
If you don't give your airfryer a clean regularly then it will start to look like a fat fryer after a while and have a greasy horrible feel about it. But if you clean it once every couple of weeks it will remain as good as new for a very long time.
#10 – Look After The Basket
The basket for your airfryer will be used a lot. It is where everything will get cooked and you need to make sure it is kept in good condition.
You don't want sloppy cake mixture going into it and turn it into a mess. Therefore if you are using liquid in your airfryer either cover it in silver foil or use a baking mat.
Buy The Philips Airfryer
If you've not bought the Philips Airfryer yet then you can buy it or find out more information on the banner below:
---
Airfryer For Beginners PDF Cookbook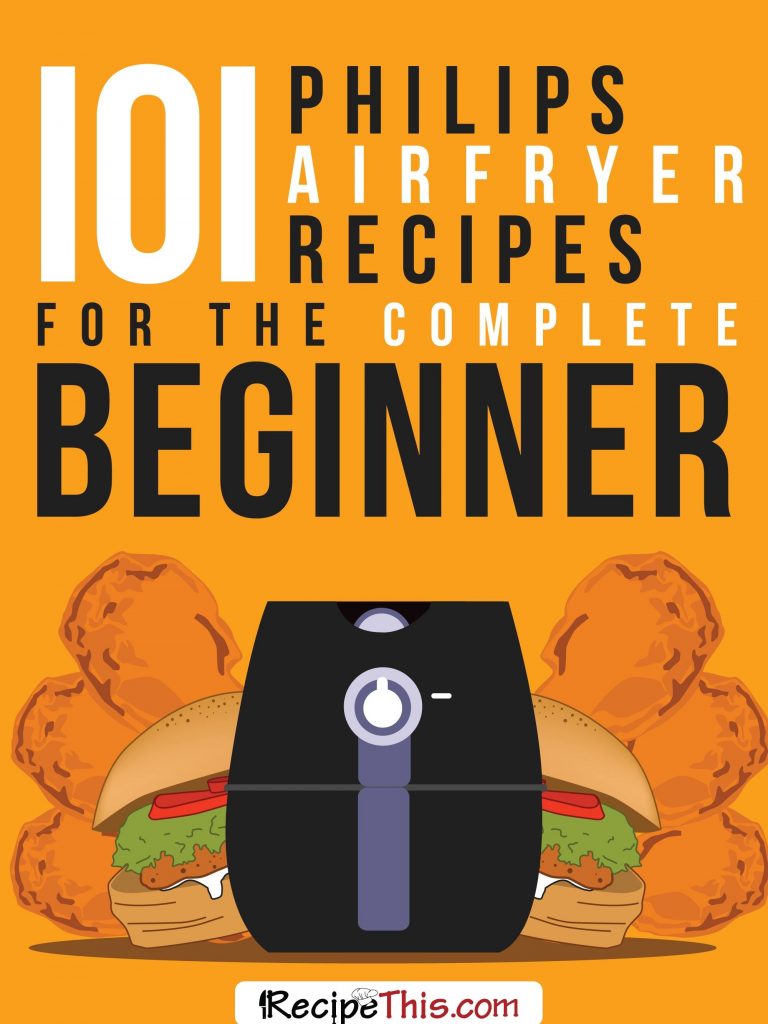 If you would like to get all the recipes mentioned above, along with all the extra tutorials, then click on the image above or click here.
We have put it together after many, many requests for a PDF version of all the recipes we have featured, that can act as your bible for getting used to your Airfryer.
Either click on the cookbook cover on the left or click here for immediate access.