Philips Airfryer Accessories
This Post Contains Affiliate Links. Click Here To Read Our Full Disclosure.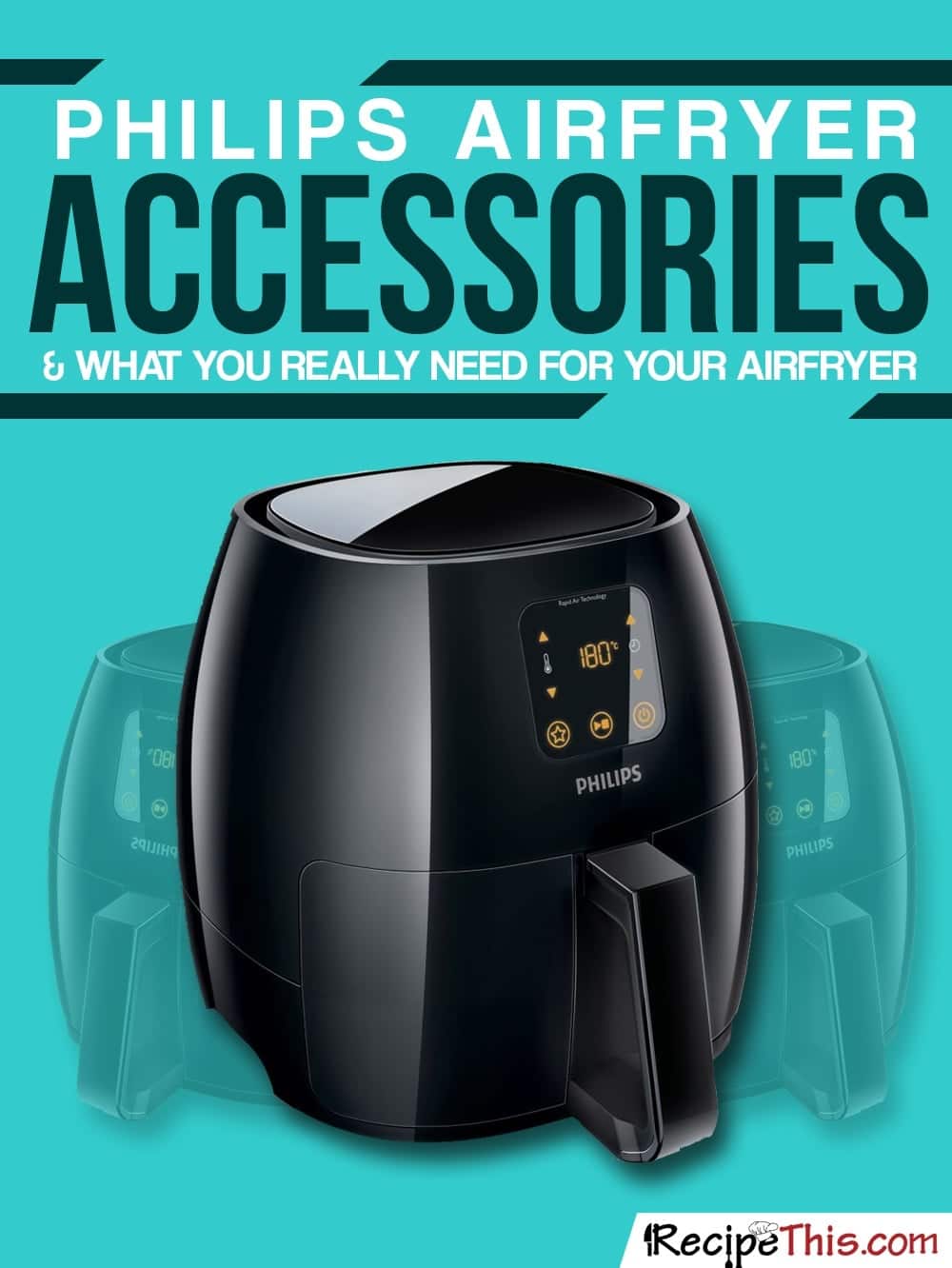 Welcome to the Philips Air fryer Accessories list and what you really need for your airfryer. This is a must read before you go out buying everything for your airfryer and is what I would call a frugal list of what is really necessary for long term airfrying.
In this blog post we will be running through with you everything that you need for successful air frying. It includes everything we have in our kitchen for all of our air fryer recipes. From making our popular doughnuts to making burgers and French Fries these are the practical things you need.
We Are Happy & Proud To Be Frugal
But first of all let's start at the beginning and lets talk frugal. We are so proud of being frugal and love it how we can make our food last and get the best value for money. The majority of the recipes here at RecipeThis.com are based on frugal ingredients that are perfect for families that want to save money.
On average we spend about 75€ a week on our weekly supermarket shop. This money also includes nappies for both our baby and toddler, dog food, cat food and whatever other none food items that come up.
As a family of five this always makes us proud but we also eat very well. We have salmon, red meat, loads of chicken breast and even pork shoulders in our freezer. Our freezer is jam packed not just with meat but also with leftover meals that we didn't quite manage to finish that we have saved for that rainy day when you can't be bothered to cook.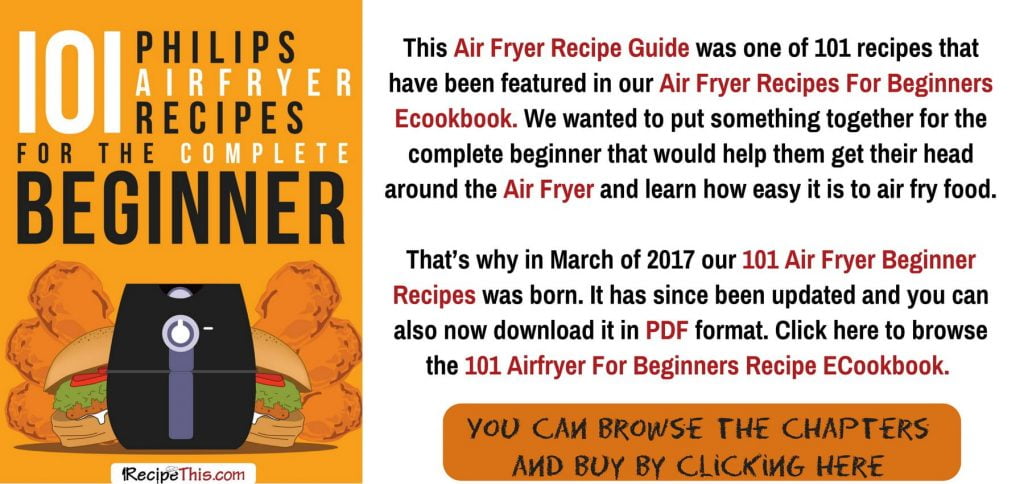 But not only do we save money with our groceries but with other parts of the kitchen too. The cheese grater that sits proudly in our kitchen drawer is forty years old, it was my parents and they gave it to us when we set up home together. Our small slow cooker is also years old but still works perfectly and our iron was a wedding present when we got married 14 years ago.
We chase deals at the supermarket for meat that is close to its sell by date and use it in lovely wholesome meals.
We get a buzz like other people get a buzz out of drugs when we make an incredible food saving.
Yet here we are talking about accessories to go with an airfryer and I am sure you're wondering why someone that is already frugal would go out and buy accessories for a machine, when surely the machine itself would do the most work?
Well yes we have bought some items and yes you do need them. All of them are accessories for our Philips Airfryer that we use all the time and swear by.
Philips Air fryer Accessories Must Haves
These are the tools and accessories that we should all have if we own a Philips Air fryer (or other air fryers for that matter) that will stand the test of time and do a great job in making your Air fryer recipes perfect.
My Dad always taught me that there is a difference in products that we buy and he was the first person to teach me about being frugal. He always said there are items that we want vs products that we need. And you have to ask yourself what is a want and what is a need.
The must haves mentioned below is all what I would consider being a need or a necessity as you might call them!!!!
If you don't have time to spend ages looking through our Air Fryer Accessories list, then why not just buy an all in one bundle? Get 8 different air fryer accessories for a one off low price and just get started with the Air Fryer.
Best of all it is compatible with all the main air fryer brands. Including Philips, Power XL, Gowise, Farberware, Cozyna and Nuwave.
It includes air fryer accessories such as a baking rack, baking pan, egg moulds and grill pan.
Click here for the best ever Air Fryer Accessories Bundle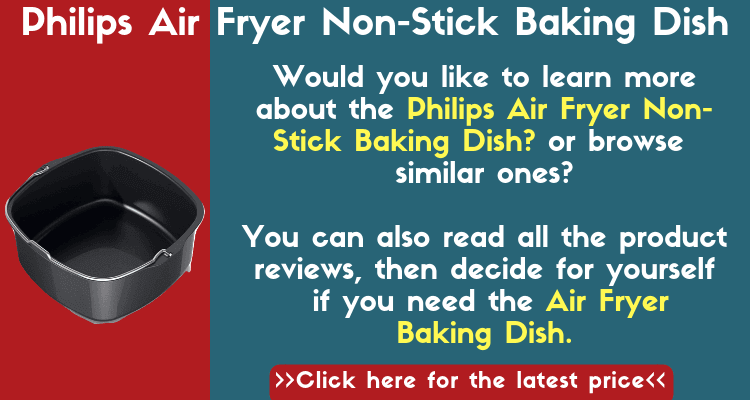 This is my favourite among the Philips Airfryer range and makes it so simple for baking. Use it for baking cakes in the airfryer such as my banana bread, chocolate cake or pineapple cake. We also featured it in our Podcast when we ran through how to bake in your Airfryer.
You can place your dough directly into the dish, just like you would if you were cooking via the oven and then the Airfryer will do the rest of the work for you.
Or alternatively Go Wise do a great one if you have their Airfryer instead.
This is perfect for if you want to have something high up and not in direct contact with the bottom of the Airfryer. This is perfect for if you are cooking a whole chicken, kebabs or big pieces of meat. Then the juices can drop below and it will make your cooking even lower in fat.
Think of this like you would if you were cooking on a grill and what you could cook with it.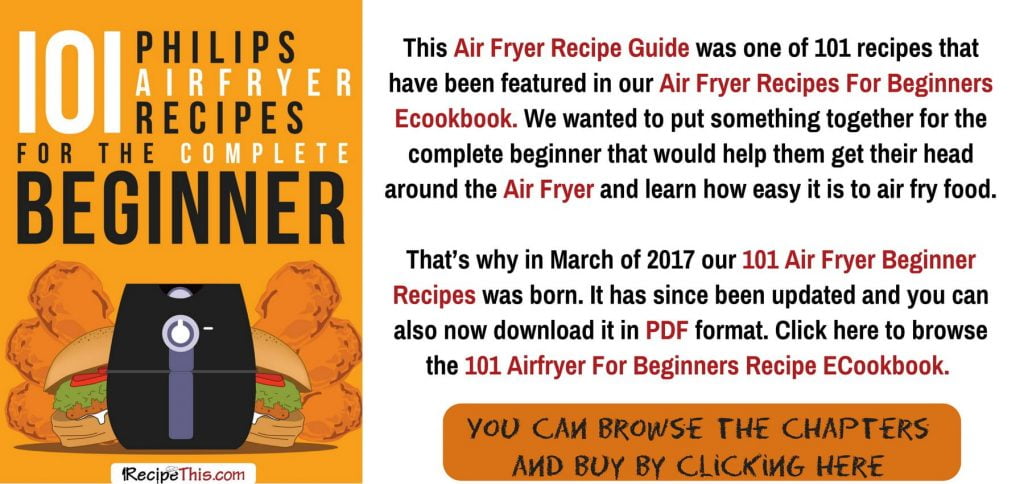 If you would normally have a grill similar to a grill plate on top of your hob then this product is perfect for you. It will help you grill your meat or vegetables and will slot perfectly into your Airfryer. Use it for grilled mushrooms, asparagus wrapped in bacon, pork steak and so much more.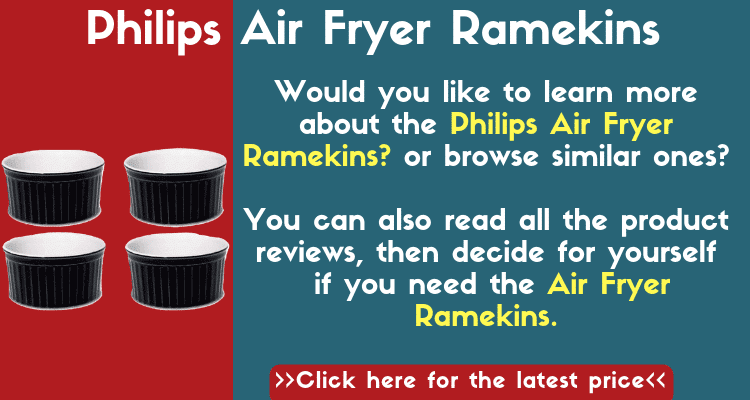 It is also important that you have some of these to use when you are cooking in your Airfryer. There are a lot of little things to cook and ramekins make the perfect accessory. Simply place next to each other 4 ramekins whenever you are baking and then if you are baking for more people, then do another round and another until done.
Flour the sides and bottom of your ramekin and then place them in the Airfryer with its contents.
We have used them for mini pot pies, little chocolate puddings and so much more. Plus they can also double up as a little container for your butter!
Now these are an absolute must and out of every Philips accessory that I have mentioned if you could buy just one thing then make it one of these.
In a nutshell if you are baking for example my chocolate chip cookies then you will be placing the cookies into the main Airfryer area. But what will happen is that the cookies will stick to it and crumbs and mess will go everywhere and the cookies will probably burn and break.
However if you invest in a baking mat you can use a pair of scissors and cut it the shape of the bottom of your Airfryer and then place this is the bottom every time you go on to make cookies.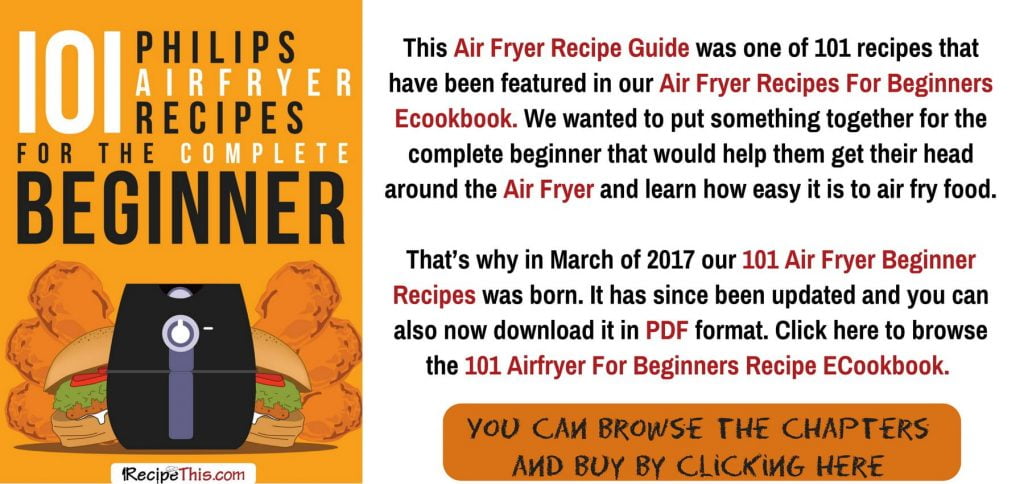 Then once done clean it and put to one side for next time and it saves using baking paper and throwing it out after every round of cookies.
I use these all the time and it is perfect for air frying. Imagine you are cooking breaded chicken you will need tongs to turn it, hand mixer for mixing the ingredients before cooking and of course a flat tool for getting the chicken out once it is cooked. Or you might want to have a ladle for when you are grabbing vegetables out of the Airfryer. In the end you will end up using all of them from this pack in one way or another.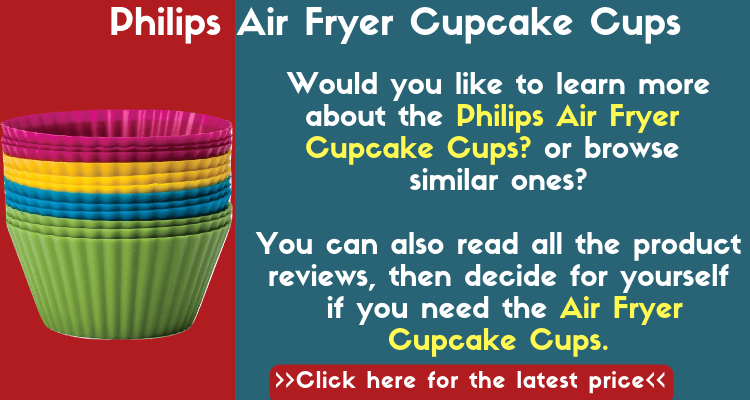 These are perfect for whenever you are making mini pies, cupcakes, shortbread and buns. You can reuse them after you have cooked with them, give them a clean and put them back in your cupboard until next time. I love them and they stop a lot of sticky problems that you might have in the bottom of your Airfryer.
Divide your air fryer food so that you can cook 2 completely different air fryer dishes at once. Perfect if you are cooking for your partner and they don't like what you're eating. It fits all XL Air Fryers and is a fantastic accessory for your air fryer.
Your Kitchen Cupboards
I would also recommend a look through your kitchen cupboard to see what old dishes and accessories you could use that you would work well with your Airfryer. The biggest issue with an Airfryer is that the size is far from perfect as it doesn't fit around most oven friendly dishes. So go through your cupboard and see what fits. Play about with it until you have an ideal selection of dishes that fit in with your cooking.
For example I have a dish that I got from a car boot sale that is really scruffy but fits perfectly for when I am air frying vegetables that have been cooked in a marinade.
Another great tip is back to the reusable baking mat that I have mentioned above. Once you have cut it up and it's the perfect size for your Airfryer take it to the shops with you and then find dishes that are a perfect match for it. It will save constantly buying things and then finding out that it is not going to work out.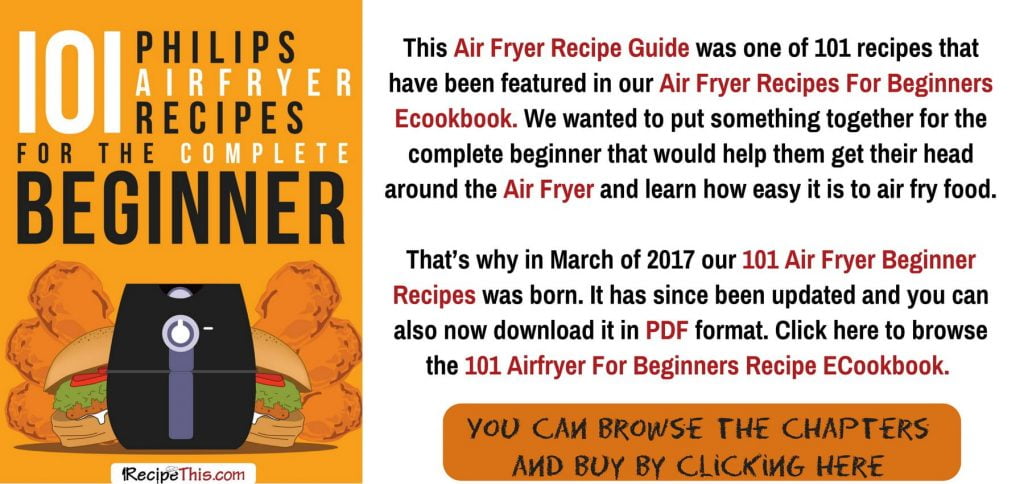 Air Fryer Accessories Video
We have also created an Air Fryer Accessories video where we talk about what Air Fryer Accessories we use the most. You can also see them all in action.
Philips Air fryer Accessories In Summary
Above are all the main things that we use in our Airfryer. They are all what we would personally recommend that you buy in order for successful Airfryer cooking. All of which are items that we personally use on a day to day basis with our own Airfryer and will last a long time.
There are of course a lot more products out there but these are all ones that I feel you really need rather than being wish list kind of products. Plus they are all products we personally use in our own Philips Airfryer.
I have added the links to all the products mentioned above below for your own easy reference:
Also please note – even though these accessories are perfect for any Airfryer we own the Philips Airfryer and some of the accessories might not be compatible with all air fryers.
Pin It For Later!
If you're not ready to get your Air Fryer Accessories now, then pin it for later and then you can come back and get your Air Fryer Accessories later.
Airfryer For Beginners PDF Cookbook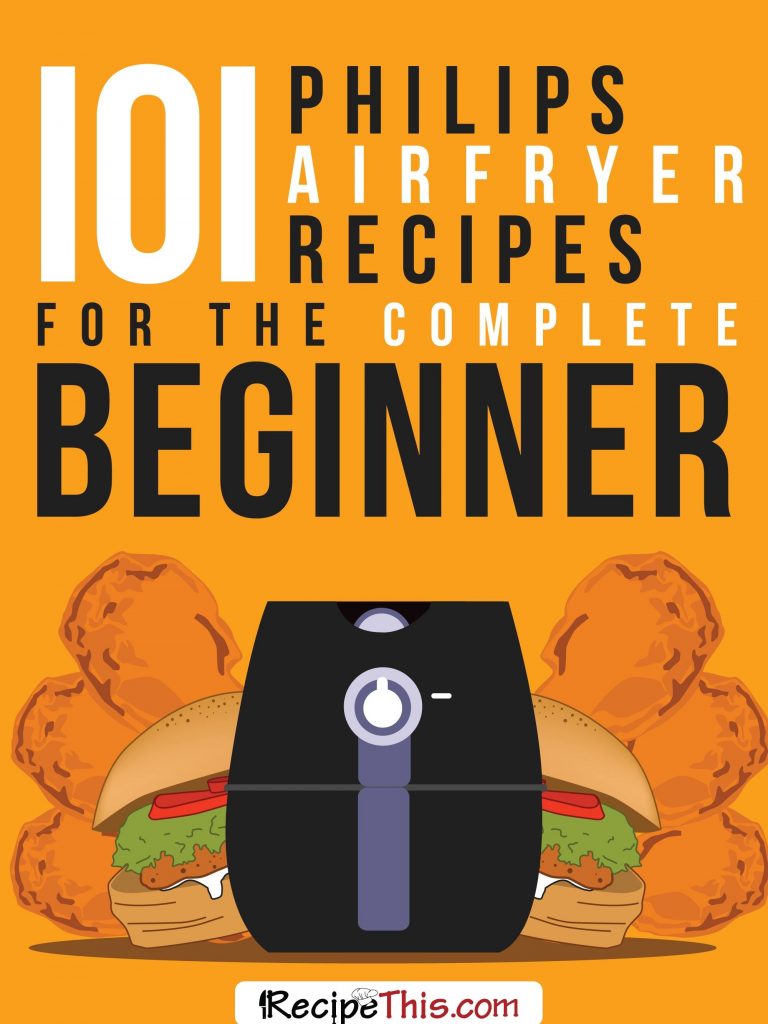 But the best Air Fryer Accessory of all is a good cookbook that is full of ideas to get you started with your air fryer cooking. We created a list of the top 101 air fryer recipes for beginners. It starts you off with the air fryer basics such as making air fryer French fries and covers some of the most loved air fryer foods.
Get excited over making homemade KFC in the air fryer or the best healthy air fryer onion rings. Also cook the most amazing moist and crispy rotisserie chicken too.
You can click here or click on the ebook banner above for more info.