What To Do With Leftover Roast Beef
This Post Contains Affiliate Links. Click Here To Read Our Full Disclosure.
What to do with leftover roast beef? Let me share with you some delicious roast beef leftover recipes. Ideal for when you had a roast beef dinner and still have some roast beef that needs using up. All leftover roast beef recipes are easy to recreate at home and incredibly tasty.
Leftover Roast Beef
I mentioned to my chef hubby Dominic, that I was putting together a post with my favourite ways to use up leftover roast beef.
His first reaction was shock horror that anybody ever has any roast beef left.
After all it is a) yummy b) never big enough c) shrinks when you cook.
He has got a point.
I also remember as a kid when my great aunt would visit with her toy poodle. She was hard up and would always have extra roast beef and then ask for some for the dog.
I used to love watching my dad's face when my mum gave some of his amazing roast beef to the dog.
It was totally priceless and if you knew how tight my dad is with money you will understand why.
But every now and again when we do have leftover roast beef, there will be some leftovers and we will make a meal out of it the next day.
These are all easy leftover roast beef ideas, after all, who wants to overcomplicate things?
Plus, many you can prep when you are doing the washing up after having roast beef. Then you know that tomorrows dinner is taken care of.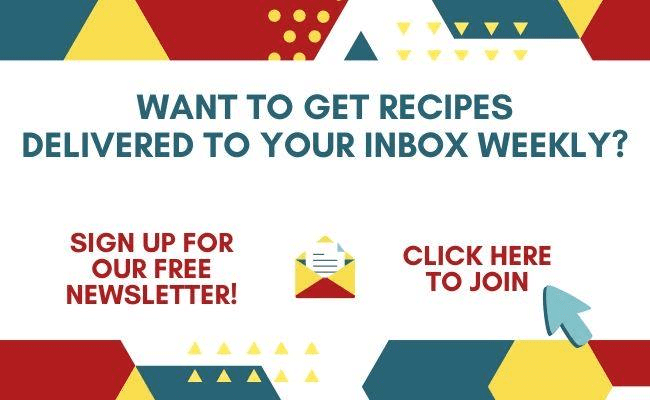 What To Do With Leftover Roast Beef?
Below is a list of leftover roast beef recipes especially for you. Have a scroll through them and then see which of the recipes using leftover roast beef is perfect for you.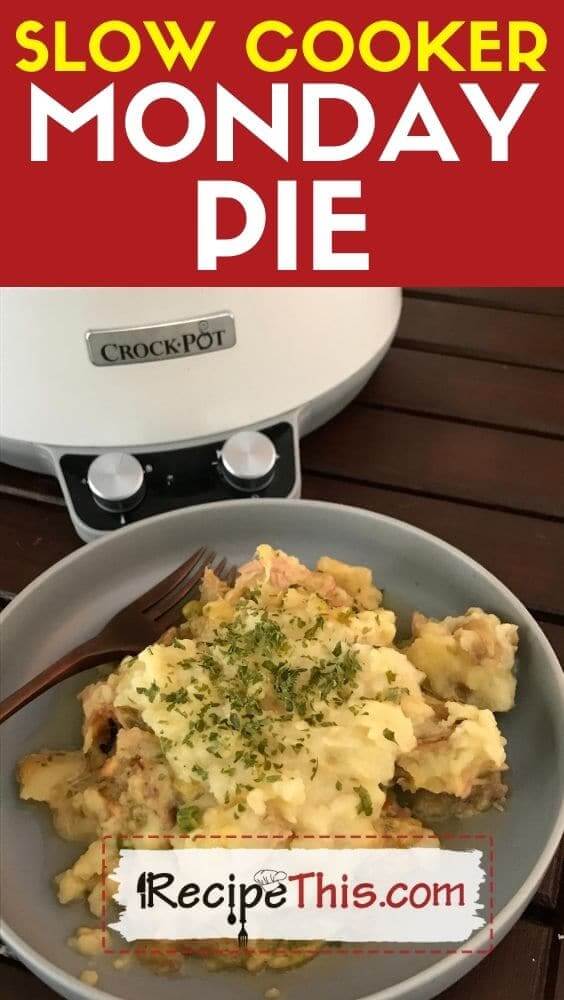 Let's start with the most famous of the leftover roast beef recipes aka Monday pie. Also known as Monday roast beef, leftover roast beef pie and one of my favourites.
Monday pie is traditionally made with roast beef. Though I have made it with roast pork, roast turkey, and roast lamb.
It is a yummy mashed potato topped pie that uses up lots of leftover roast beef. I also make Monday pie in the instant pot.
Get The Recipe: Monday Pie
During one of my test runs for our instant pot frozen pot roast recipe, I was left with lots of leftover roast beef from the pot roast.
What I did was break it into chunks and transform it into an instant pot pot roast soup. I can't believe how well it turned out and wish I had made this years ago.
Get The Recipe: Instant Pot Pot Roast Soup
I specifically created this leftover roast dinner soup for my daughter when she was going through the weaning process.
I didn't want her to miss out on Christmas and Thanksgiving roast dinners.
This is a quick use of your roast dinner leftovers and everything is thrown into the soup maker.
We make this every Christmas now with roast turkey and each time we have some leftover roast beef.
Get The Recipe: Leftover Roast Dinner Soup
Let us not forget about the hearty cottage pie when thinking about leftover roast dinner ideas.
Shred the leftover roast beef, or chop into small chunks and then follow our instant pot cottage pie recipe.
Even though the roast beef is already cooked it will just go more tender when going back in the pressure cooker.
Get The Recipe: Instant Pot Cottage Pie
If you love the Cornish pasty, then use roast dinner leftovers to make yummy pasties in the air fryer.
Load what you have into them and use a spare tortilla wrap and then air fry.
Get The Recipe: Air Fryer Cornish Pasties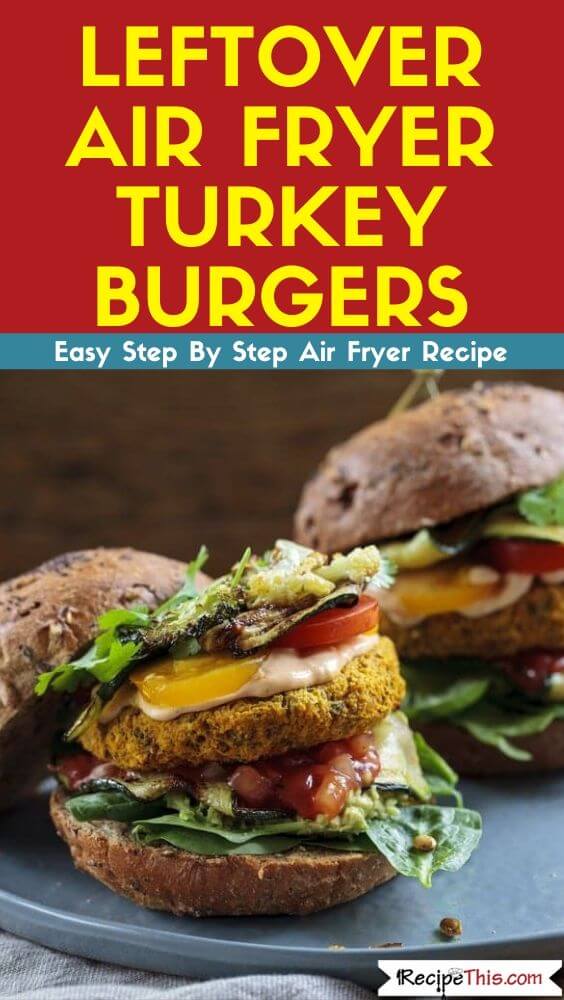 Another of my favourite uses of leftover roast dinner is to transform it into yummy air fryer burgers.
The mashed potatoes help to bind them and the Yorkshire puddings create delicious hidden lumps in the burgers.
Then add in any meat of your choice and whatever else you have left.
The burgers recipe also includes instructions to freeze if you don't want to eat your burgers the day after.
Get The Recipe: Air Fryer Leftover Burgers

Different Things To Do With Roast Beef
I have shown you six great ideas of what to make with roast beef. Here are even more leftover roast beef ideas for you below:
Leftover Beef Stew
The normal cook time for beef stews in the instant pot is about an hour. Sometimes more if your cut of beef is on the large side. BUT if you go to make a beef stew and add in your cooked roast beef you can drop the cook time to 5 minutes.
Load in potatoes, carrots, and other vegetables as usual. But instead of an hour, cook for 5 minutes and then your potatoes and carrots will be tender.
Here are some beef stew recipes to follow:
Reheat Roast Beef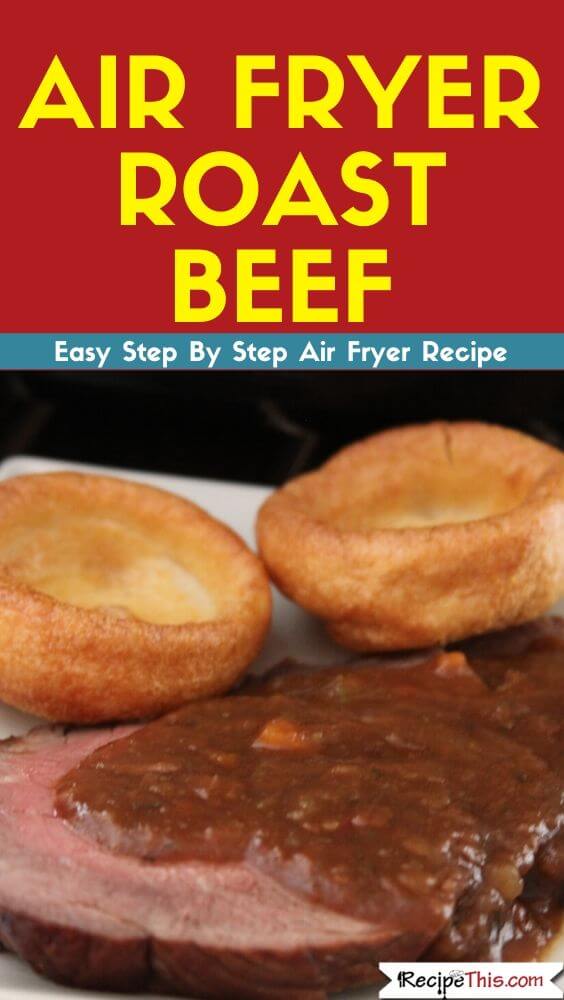 Who says that you must make a brand new meal out of your roast beef? What if you just reheated what you already have.
Reheat your roast beef, some gravy and then follow our air fryer frozen Yorkshire puddings recipe. You then have a quick lunch the next day.
Leftover Roast Beef Sandwiches
When I was 16 and first went to college there was a pub across the road that made the most delicious roast beef sandwiches. Served only on a Monday with the leftover roast beef from the day before they were amazing.
Load your roast beef into sandwiches either warm or cold and you are in comfort food heaven.
Leftover Beef Curry
Follow our instant pot lamb bhuna recipe, but instead load it with leftover roast beef. Set the cook time to just 5 minutes and you have a beef bhuna curry.
Can't read it now? Pin it for later!
Join The RecipeThis.com Community:
Facebook Group | Pinterest | Twitter | YouTube
Plus, don't forget to subscribe below to join our email newsletter with updates of our latest recipes, latest freebies, our cooking stories, plus much more: