Welcome to my must try slow cooked ham in the slow cooker.
I always thought of ham as being rather boring. It was something that was always added to a cheese sandwich to give it extra depth. Plus for many years I was a vegetarian and I always hated the fact that whenever you bought a cheese sandwich that someone had stuck some ham in it!
Then I met Dominic and he showed me a brand new love for ham. He showed me that there were many really tasty ways to prepare it. Some simple and some not so simple and I soon fell in love with it.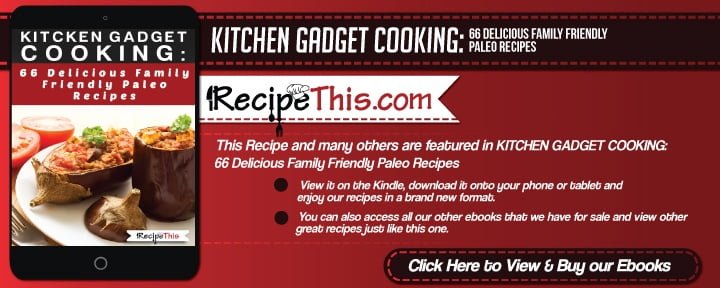 I think part of my hatred for it growing up, was the fact that it was often smoked. This is something I still hate now, so as long as it is unsmoked variety then I am happy.
In this recipe (which is super simple to make) it is flavoured mainly with mustard and peppercorns with a few other seasonings thrown in.
We like to have this in the summer with some salad and then in winter with some roast potatoes and steamed vegetables.
Must Try Slow Cooked Ham cooked in the #slowcooker from @recipe_this
Click To Tweet
Must Try Slow Cooked Ham
Instructions
Place the ham joint in the slow cooker on a low heat and add the olive oil around the sides of the meat.

Mix the seasoning in a bowl and then rub into the olive oil covered ham.

Chop the carrots and celery into medium pieces and stick down the side of your ham.

Cook for six hours on a low heat.

Serve!
Recipe Notes
When you're chopping up the carrots no need to peel them as they keep their flavour when unpeeled.