Reheating Leftovers In An Air Fryer
This Post Contains Affiliate Links. Click Here To Read Our Full Disclosure.
Reheating In Air Fryer. Let me show you how easy it is to reheat your leftovers in the air fryer. From mashed potatoes to meatloaf to egg rolls to pizza to fries to steak, we have you covered.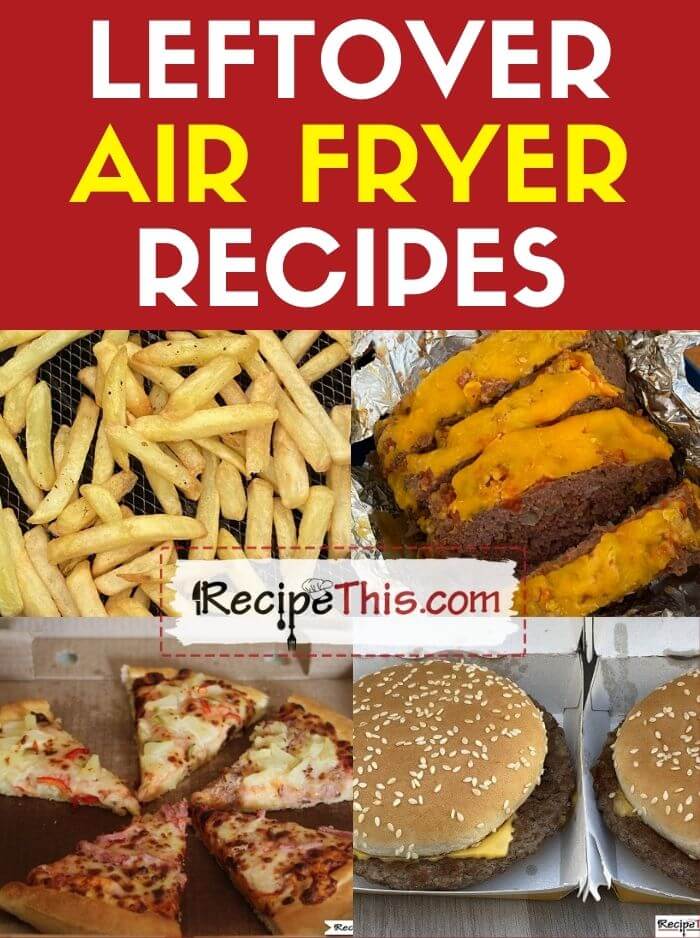 Also, before we dive into this air fryer reheating guide, I recommend you check out our free air fryer mini course. It is ideal for air fryer beginners or those that want to get more confident with their air fryer. The free course runs for 5 days with a new lesson delivered each day to your inbox.
Or browse our site as we have 450+ air fryer recipes that are easy to recreate at home and we have been showing people how to use the air fryer since 2011.
Reheating Food In Air Fryer
Many people replace their microwave with the air fryer. After all, the air fryer is many kitchen gadgets in one. It can grill, it can deep fry, it can be a toaster and best of all, like a microwave it can reheat food.
But did you know that the air fryer does a BETTER job than the microwave for reheating food?
That is because it makes the food crispy again rather than soggy. Just think of those times you have reheated leftover pizza or garlic bread in the microwave and thought it wasn't as good. Or how you ruined your takeout fries in the microwave.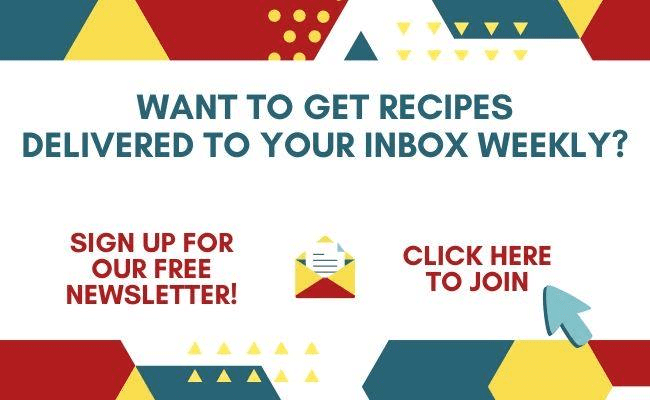 Can You Reheat Food In An Air Fryer?
Yes, you can. The air fryer is fantastic for reheating food.
You need to use a lower temperature when reheating food in the air fryer and need to make sure your food doesn't get dry, but overall, its very easy to reheat food in the air fryer.
Bur don't worry, we have plenty of recipes showing you how to reheat your food in the air fryer and best of all, how to make your air fryer reheated food BETTER.
Warming Up Food In Air Fryer
Before we dive into how we use the air fryer to reheat food, you can also use it to warm up your food too.
I am thinking of my mum here.
She would order a kebab to be delivered and then when it was delivered would always complain that it was no longer piping hot.
Load her kebab into the microwave and give it a quick warm up for 2 minutes.
This can be done in the air fryer for 3 minutes on 160c/320f.
How To Reheat Food In Air Fryer
Now onto the meat and potatoes as people say. These are the easy recipes we have made so far from reheating leftovers in the air fryer.
After many requests from our readers for recommendations for reheating foods, we did a big experiment.
Every weekend we published two new recipes that focused on reheating in the air fryer for several weeks. Showing how we reheat our food and the best cook times and practices for doing so.
Below is the air fryer reheat recipes and do post in the comments if you are looking for advice to reheat a specific food that is not mentioned.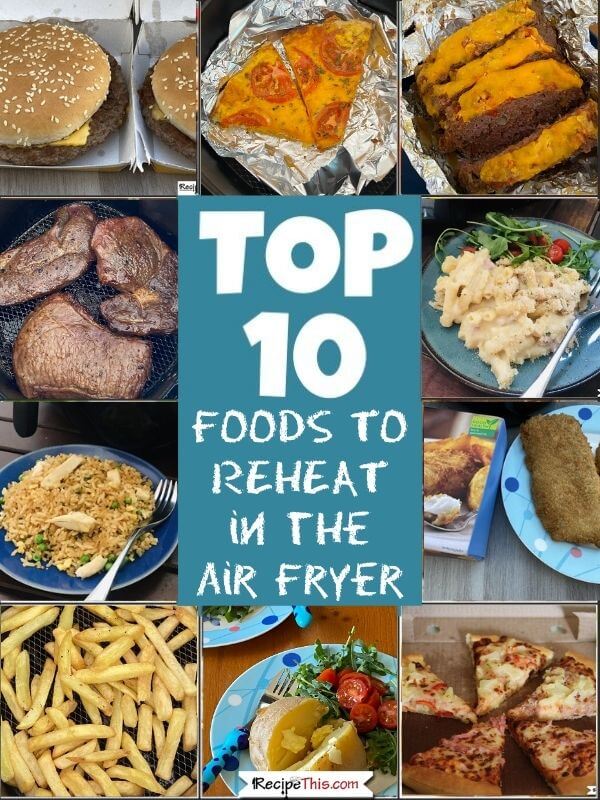 Well, they are our top 10 air fryer recipes from leftovers, but we have more. Here are three bonus recipe ideas that you will not have thought of that are ideal for the air fryer.
Can't read it now? Then pin it for later!