Can You Microwave Ziploc Bags?
This Post Contains Affiliate Links. Click Here To Read Our Full Disclosure.
I love my kitchen gadgets, my kitchen tools and my kitchen storage and would be lost without lots of Ziploc bags. But the big question is can you microwave Ziploc bags? And are Ziploc bags microwave safe?
Today I will be answering your top microwave Ziploc question, and showing you how I use the famous freezer bags at home in the Milner kitchen.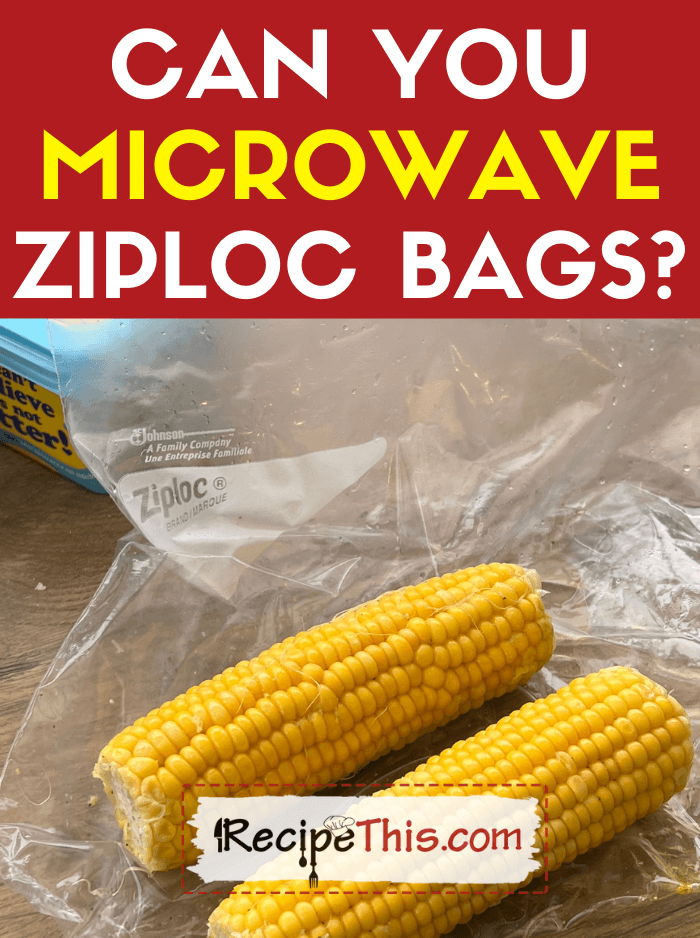 Microwave Ziploc Bag
You know I have tried so many different plastic bags and even tried many of the reusable alternatives and I always return to the Ziploc brand time and time again.
I love how easy my Ziploc bags are to pile my food into, I love how I can have a box of them on the go in the kitchen cupboard and best of all I love that they will last more than one use.
My love for the microwave Ziploc bag started way back when I didn't even have a microwave and I used them for all sorts.
They were great for keeping makeup in when travelling and to make sure suntan lotion didn't spill onto my clothes.
They make a fantastic poo bag for our cat and dog and I even use them when cleaning out the air fryer.
You see on an air fryer clean after an air fryer whole chicken, its somewhere for the yucky oil to go.
Then I got into instant pot freezer meals, and they became my best friend for cooking with.
If you want to make cooking in the microwave even easier, I recommend you invest in one of the box sets of different Ziploc bags from Amazon and start using them. And today, I will be sharing with you even more ideas.
Can You Put Ziploc Bags In The Microwave?
Yes, you can. Ziploc bags are a genius when it comes to the microwave, and you can even use them as a microwave cooking bag.
For example, one of my favourite recipes for using Ziploc bags in the microwave is our microwave corn on the cob.
Instead of using the steamer basket, as many corn on the cobs that will fit in your Ziploc bag go in.
You also add a tablespoon of water like you see below:
Then you can also add butter or just keep it simple and then seal up your Ziploc bag and load it into the microwave.
Thanks to the Ziploc bag being sealed and the little water added, you can now steam in the microwave.
Are Ziploc Bags Microwave Safe?
Yes, they are. Ziploc bags are perfect for the microwave, and you will find that once you start cooking in the microwave with a Ziploc bag, there will be no going back.
The only thing you have to worry about, is that when you steam food in a Ziploc bag, they can get very hot, and the steam comes out very fast when you open it up.
Whilst I always let my daughter Sofia (she is 7) put the ziploc bag in the microwave and set the cook time, I never let her take it out when it is done.
Then I will open the Ziploc bag and leave it on the side for a couple of minutes for the steam to release before removing the food.
Can You Put A Plastic Bag In The Microwave?
You can only put a plastic bag in the microwave if it is labelled as microwave safe. This usually applies to Ziploc bags and specific microwave cooking bags. These are designed especially for microwave cooking.
However, there are a lot of other plastic bags that are NOT microwave safe, such as supermarket carrier bags.
Can You Microwave Vacuum Sealed Bags?
Yes, you can. These vacuum sealed bags are made purposely for cooking with. Many are used in sous vide machines but are also microwave safe and can often go in some other devices too.
I prefer to use Ziploc bags though, as its much easier and then you can check on your food easily during the cooking process.
Would you like easy & amazing microwave recipes from microwave experts? Click here and join the Recipe This Newsletter. We will then send you the BEST microwave beginner recipes direct to your email inbox along with other useful microwave resources.
Do Ziploc Bags Melt In The Microwave?
I have used several different Ziploc bags for a long time now in the microwave and not one has melted.
In fact, take a look at this picture:
This is how I often serve my corn on the cob. On the Ziploc bag to save on washing up.
As you can see the Ziploc bag looks just as good as it did when it first went into the microwave.
It will then be rinsed and reused for another time.
How I Use My Ziploc Bags
Now you know that you use Ziploc bags in the microwave let me explain how we use ours!
When I buy Ziploc bags, I buy lots of boxes of them and then keep them in my kitchen cupboard for easy access.
The smaller ones are used for the cat poo and then the rest are all used for various cooking.
My favourite are the gallon Ziploc bags as these hold a lot of food and are perfect for freezer meals.
I will make way too much pasta and then I can store our ninja foodi mac and cheese in them and then reheat a little at a time in the microwave when we need to.
I can also use them on picnics and for travelling with.
I do recommend you try microwave corn on the cob with them, as they are fantastic for this and for a quick reheat of something.
Plus, if you have some frozen food saved in a Ziploc you can use the microwave to reheat them.
More Kitchen Gadget FAQ
Here are a few other questions I also get asked: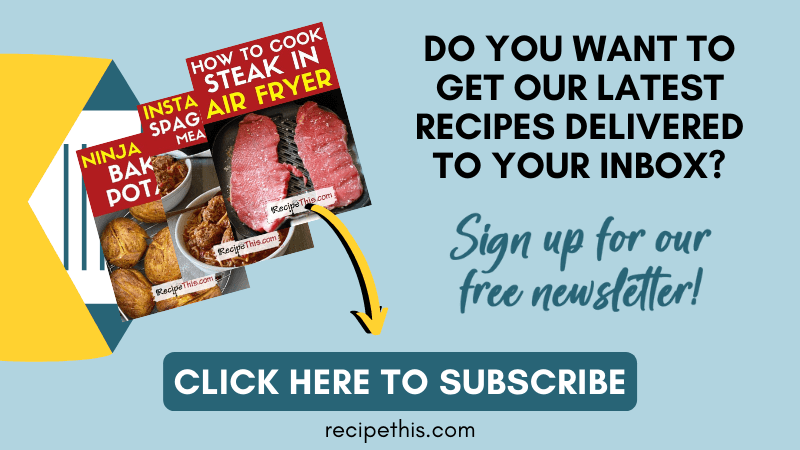 Can't read it now? Then save it for later!