Philips XL Airfryer Review
This Post Contains Affiliate Links. Click Here To Read Our Full Disclosure.
Welcome to my Philips XL Airfryer review. After owning my Philips Hd9220 Airfryer for 6 years I have finally upgraded to the Philips XL.
And this is my review of what owning the Philips XL Airfryer is like.
If you are a regular reader on RecipeThis then the chances are that you entered my food blog after discovering one of my Airfryer recipes.
This blog is aimed at a whole range of kitchen gadgets but truthfully the Philips Airfryer gets used the most.
It's the number 1 gadget in our household and we would say that 85% of the visitors on RecipeThis have found us through one of our many Philips Airfryer recipes.
So thank you for being part of our growing community. And if you are fond of a different gadget, we do try and balance it out when we can!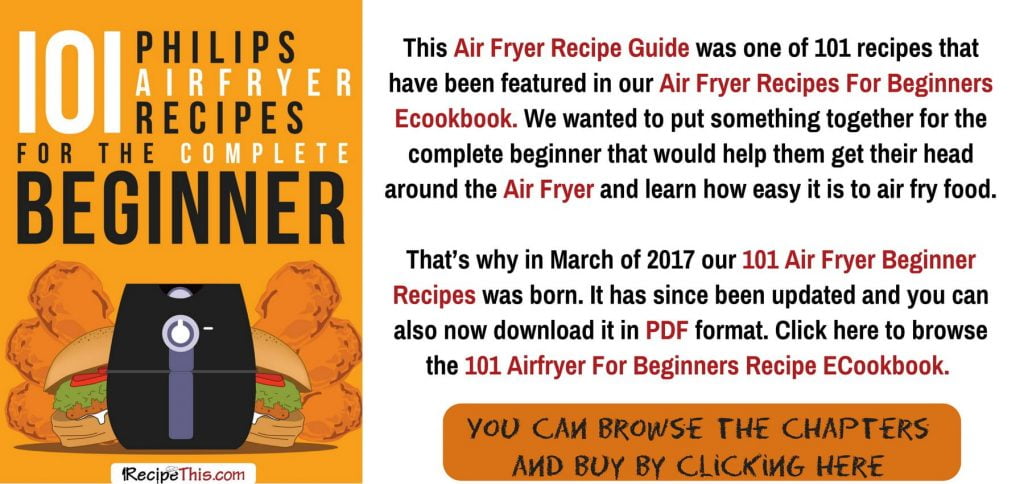 We first bought our Philips Airfryer (the HD9220 model) about 6 years ago. It has served our family well after we first bought it when our son was about 9.
He is now nearly 16 and eats a lot more than what he did now.
Our Philips Airfryer was also incredibly battered and bruised after being used everyday since 2011.
Though I like the way Dominic put it when it finally died:
The basket actually broke so technically it still worked, but it was on its last legs and because of how much the replacement would cost, we figured it was about time that we replaced it with a newer model.
You see because we had it for over 6 years this meant that we were on the first model. It hadn't gone digital then, it was only available in Australia, the UK and Germany and most people hadn't even heard of it.
It had just 3 temperature settings:
This was fine as it meant that we could have hot, medium or low and did everything we asked.
Yet we were ready for the upgrade and the next step up. We were ready for it to do all these great digital things and move into the new era.
What Is An Airfryer?
Just in case the Philips Airfryer trend has passed you by over the last 6 years here is a fantastic infographic that explains everything there is to know about the Airfryer:

So there you have it. That is an Airfryer and you can probably see now why I am so obsessed with them. They are the most important kitchen gadget that I own.
Mainly because I can eat fries whenever I like, with less calories than a jacket potato. I can also have the most crispy chicken, the best chocolate cake and don't get me started about how amazing chocolate chip cookies are in it!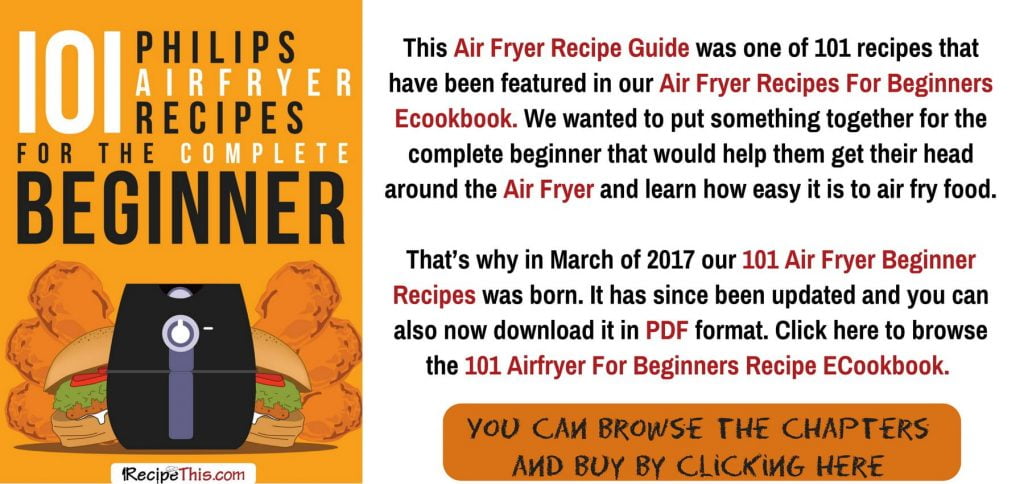 Philips XL Airfryer – Is It Too Big?
This was actually the reason why we took so long with our decision to buy the XL airfryer.
We looked at it and thought that XL just sounded too big, after all we are not a huge family and it just sounded enormous.
But in reality when we bought it and got it home we realised that was not the case at all. I remember opening the box and putting it side by side with my old one.
I really couldn't tell the difference. They actually looked the same.
It was only at further inspection on the volume that you realised the XL one was bigger.
You could fit a whole chicken, a turkey crown, a huge portion of fries and other similar foods in it.
Yet you looked at your old one and realised that you had been missing out because you couldn't cook a whole chicken in it and there was no way you were going back to your pre- chicken cooking days.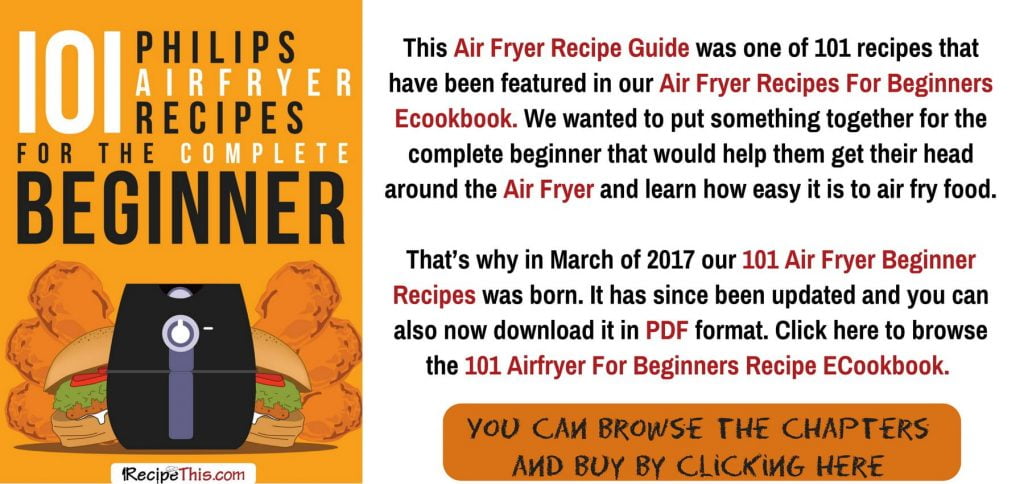 We are a family of five. BUT our youngest member is just 9 months old, our next youngest is 31 months and between them they eat very little in the Airfryer.
This leaves us as a family of 3 adult sized portions and a medium Airfryer is fine, but then it comes back to what you want to eat in it.
If you want to cook good amounts of meat in it, then you need the XL. If you want to cook meals in it i.e the chicken and potatoes at the same time, then again you need the big one.
Philips Hd9220 Vs Philips XL Airfryer
So I am sure you're probably wanting to know what the main differences are. Why should you spend a lot more money on one rather than the other?
Well for me these are the key benefits of the Philips XL Airfryer:
Different temperature options – We have discovered that our favourite temperature to cook things on now is 170c. Yet before we just had low, medium or high.
You can cook a whole chicken in 40 minutes – now this is the best feature about the Airfryer XL.
You can make a chicken that is just like the rotisserie chicken that you buy from the supermarket. And its amazing to say that they can be cooked in just 40 short minutes.
You can cook full meals – in the smaller one you either cooked chicken or the potatoes. However in this one its big enough for the chicken, the potatoes and the veg.
Fries taste better – the fries in the Airfryer is like when you cook steak. They're much better if you don't over crowd them and give them plenty of space to breathe.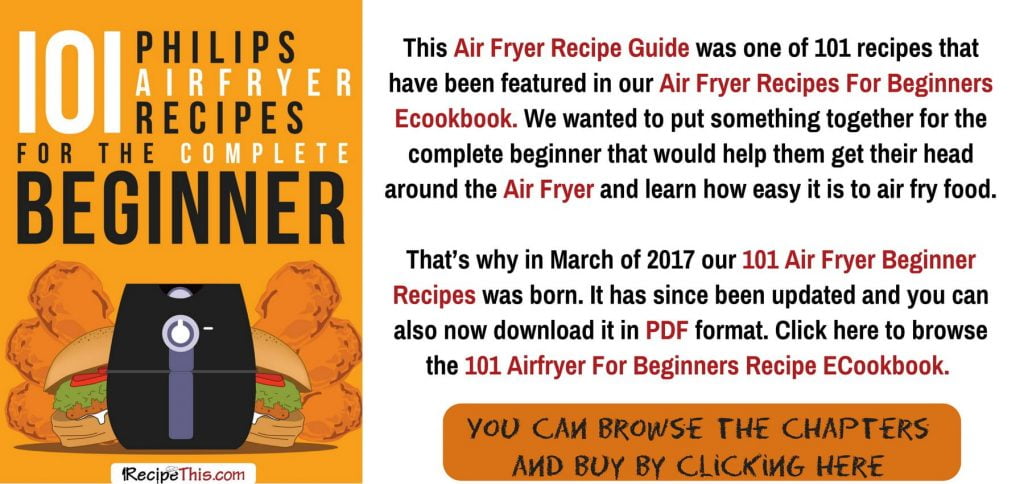 Accessories are better – The accessories we have for our Philips XL is the grill pan, and the baking basket. Both of which fit better in the Philips XL.
It preheats for you – I often forget to preheat but there are settings there that do all that for you. Perfect for busy mums like me that always have something else on our minds.
It counts down – I like the fact that it counts down for you. Then if you are out of the room doing something and then come back, you can see how long you have to go!
The basket easily comes out – I hated the fact that with the old one everything came out together. You can now just slide the basket out and get your food out so much easier.
Philips XL Airfryer Recipe Suggestions
I also wanted to share with you my all time favourite Airfryer recipe suggestions for putting your new Philips XL Airfryer to good use.
I have 100's of Airfryer recipes so it was hard work to reduce it down to just a few. But after arguments with the hubby and the kids over which ones where the best I have put together the top 7 so enjoy:
7 Best Ever Philips XL Airfryer Recipes
Starting the party with these whole chickens because if there is just one thing that you must cook in your Airfryer then it is this.
This is even the recipe that makes buying an Airfryer XL worth it.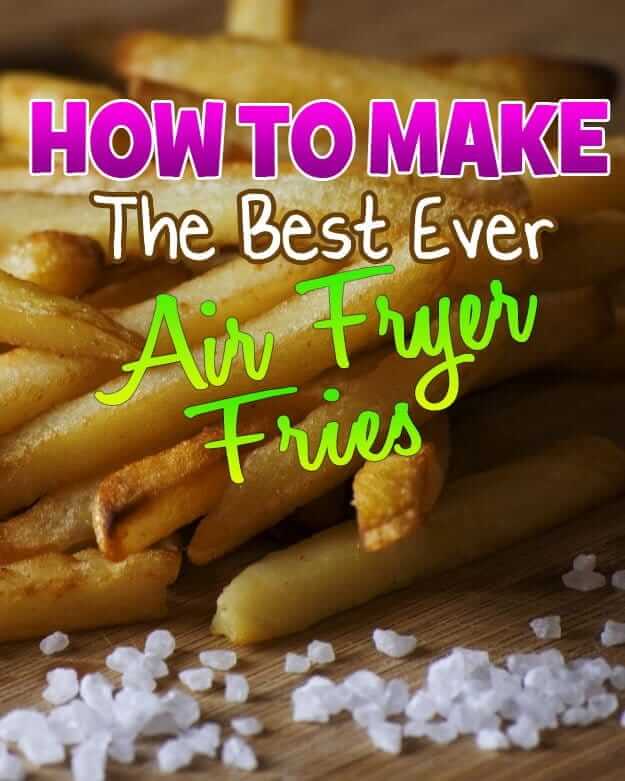 Well we start with a whole roasted chicken so it is expected that we must have delicious French Fries to go with it. These are really nice and so easy to make. If you cook them in an XL it is better as the fries are less crowded.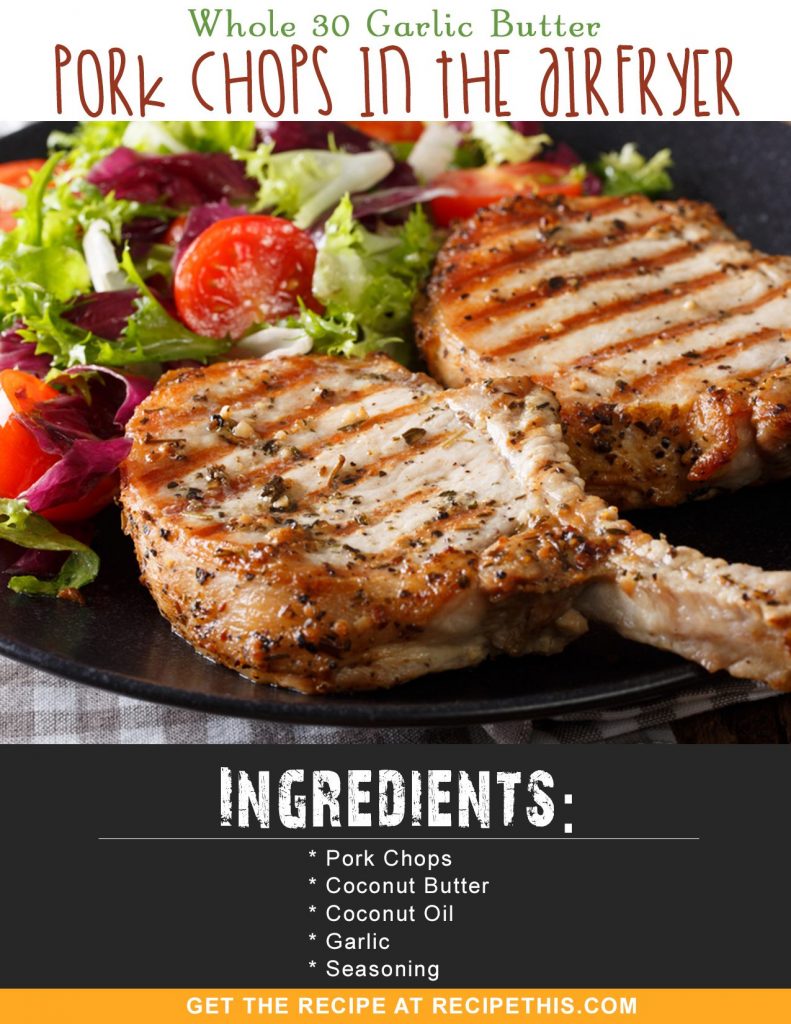 Meat is just so good in the Airfryer so its no surprise that succulent pork chops are a winner in our household.
They taste amazing and cook them with some potatoes and you have a great dinner.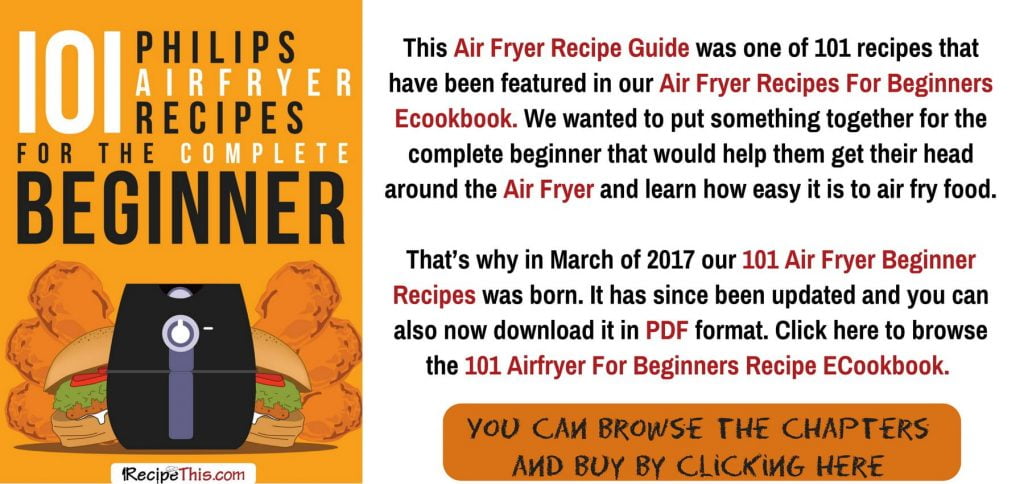 These are one of my favourites. They are so easy to make in the Airfryer and what you will probably like most is, the bigger the Airfryer the more of them that you can cook at once.
A new addition to the blog is our chicken and potatoes. The great benefit of these is that you can cook everything at once and you don't have to worry about your fries getting cold while you cook your chicken.
I love cooking back bacon in my Airfryer. This is mainly because of how crispy it cooks it but also because in a bigger Airfryer you can cook more of it = more bacon butties for me!
This is another new recipe on the blog. The benefit of this is that thanks to the grill pan you can have those amazing grilled lines.
People will think that you have cooked their sweet potatoes on the outside grill, when in fact a bit of Airfryer low fat trickery has happened instead.
Buy The Philips Airfryer
If you've not bought the Philips XL Airfryer yet then you can buy it or find out more information on the banner below:
---
Airfryer For Beginners PDF Cookbook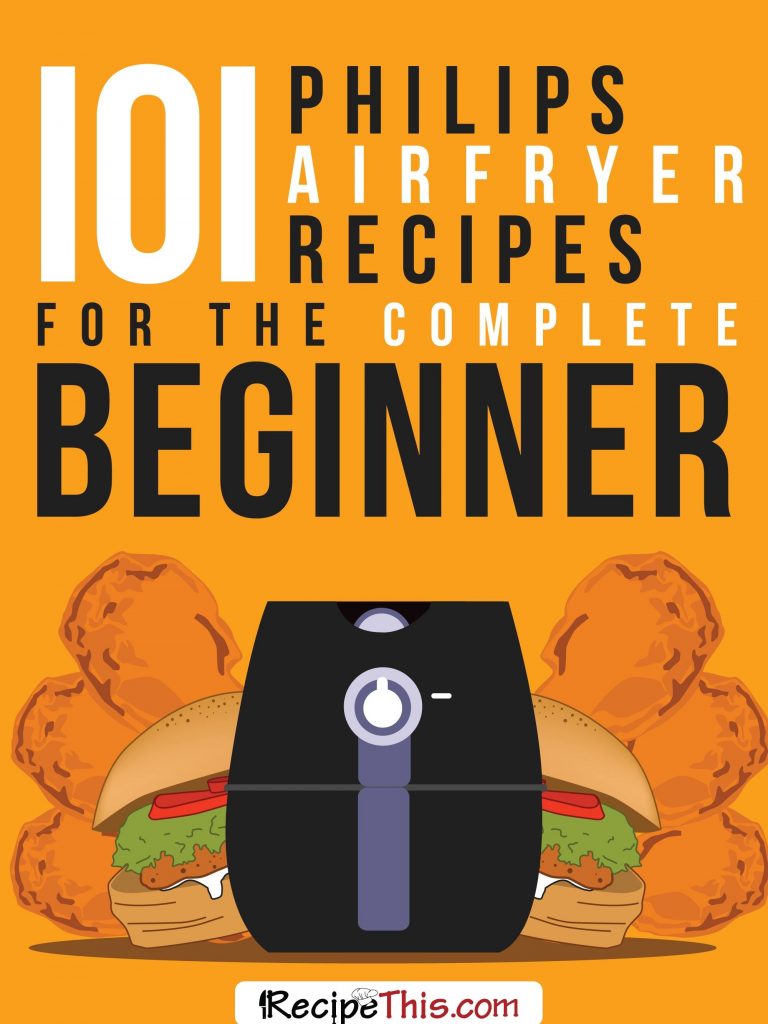 If you would like to get all the recipes mentioned above, along with all the extra tutorials, then click on the image above or click here.
We have put it together after many, many requests for a PDF version of all the recipes we have featured, that can act as your bible for getting used to your Airfryer.