Power Air Fryer Oven Unboxing. Read all about the new Power Air Fryer Oven that we have just bought at Recipe This, watch our unboxing and see if the Power Air Fryer Oven is the right air fryer oven for you.
Power Air Fryer Oven Unboxing
I have had a love affair with air fryers for a long time now. It has been such a long time, that when I brought out my first ever air fryer ebook back in 2012, that I was the only one selling one on Amazon. Yet now you will find 100's and 100's of air fryer ebooks.
My first one documented my first year with my original Philips Air Fryer and it was an Amazon Best Seller.
Since then I have had many ebooks about air frying, though our biggest seller is where we show our readers 101 air fryer recipes for beginners.
But there is one thing we have never had in our kitchen gadgets range and this is an air fryer oven. I love the idea of an air fryer oven, because I am addicted to the air fryer way of cooking and can cook more things at once.
It is time now for me to transfer from having a standard air fryer to the air fryer oven and I am so excited to be sharing this new phase in our air fryer cooking with you.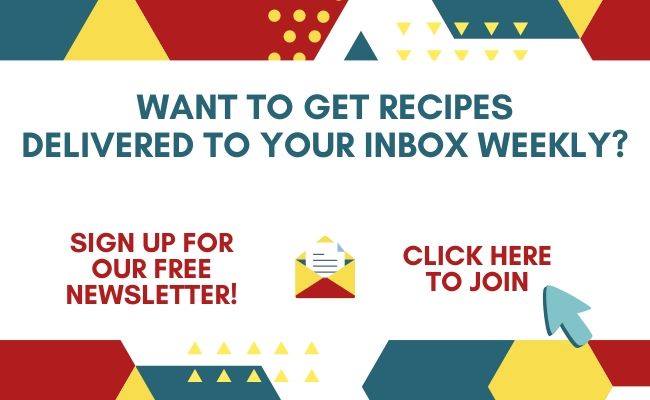 What Is An Air Fryer?
However, you may have landed on our Power Air Fryer Oven Unboxing, wondering what on earth an air fryer actually is.
Well in a nutshell it is a fantastic kitchen gadget that cooks food with air, instead of fat. You can make delicious crispy air fryer fries with just a tablespoon of olive oil, or air fryer steak without butter. Or what I love most is how crispy it can make baked chicken.
What Is A Power Air Fryer Oven?
The main difference between a traditional air fryer (like Philips) and the Power Air Fryer Oven is size and functions. With the classic Air Fryer, you have a basket and then you can cook whatever will fit in the basket. However, with a Power Air Fryer Oven you have a few shelves that you can cook with and it feels more like using an oven rather than using a deep fat fryer.
You can take the shelves out and cook a rotisserie chicken or use it as a dehydrator.
To sum it up, the Power Air Fryer Oven gives you space and flexibility.
Power Air Fryer Oven 8qt
It took me a while to look on Amazon and on Ebay, to find you the same air fryer oven that we have just purchased. That is because the Power Air Fryer Oven that we have just purchased was made for the German market. They work in litres not quarts and call theirs a deluxe.
However, after having a good browse on the internet, I believe the Power Air Fryer Oven Pro is the closest to it and that is the one I would recommend you trying out, if you wanted to cook in an air fryer oven.
I am not here to review the Power Air Fryer Oven today, as it is unethical for me to do so, having only used it a couple of times at the time of writing to you today.

Instead I would like to share with you the key features of the Power Air Fryer Oven so that you can decide if it is for you.
These are the exact same features that I checked out myself prior to my own purchase.
Price – The price differs depending on where you purchase your air fryer oven. I saw the best price on Ebay for approximately $60. Though the average price for a brand new 8 quart was around $200.
7 in 1 Air Fryer – It replaces your microwave, deep fat fryer, toaster, convection oven, rotisserie, dehydrator and pizza oven.
Double Shelving – This means you can cook chicken and potatoes at the same time without running out of space. Or if you love air fryer cookies have 2 huge rows of cookies at once.
Gets Hot Quick – Compared to other air fryers, it gets hot a lot quicker and requires less of a preheat time.
Lots of Accessories – There are lots of accessories that come with your new Power Air Fryer Oven, as well as this you can use many that you already use in your regular oven.
Perfect for Families – Because of its size it is perfect for families. We're a family of 5 and we're looking forward to having the extra space.
Well those are our initial thoughts. I am sure we will have much more to say about it as we use it more and more.
Power Air Fryer Oven In The Box
When you purchase the Power Air Fryer Oven you will receive everything you need including the following:
8 Quart Power Air Fryer Oven
Chip Basket + Handle
3 Level Shelves
2 Basket Shelves
2 Grill Attachments
1 Drip Tray
10 Kebab Skewers
1 Revolving Basket
Power Air Fryer Oven Video
Below you will find our video of us as we unbox our Power Air Fryer Oven. I recommend you watch our Power Air Fryer Oven Unboxing Video as it gives you the opportunity to see EXACTLY what you get with your Power Air Fryer Oven and to see how spacious it is and if it is the right size for you.
Where To Buy Your Power Air Fryer Oven?
You can click here and buy the Power Air Fryer Oven on Ebay. I would also recommend Amazon for the Power Air Fryer Oven too, but it depends what your budget is and if you want brand new or used.
What I usually do though is see if I can get a bargain on Ebay first, before I check out anywhere else.
Can't watch the unboxing now? Then pin it for later!
Join The RecipeThis.com Community:
Facebook Group | Pinterest | Twitter
Plus, don't forget to subscribe below to join our email newsletter with updates of our latest recipes, latest freebies, our cooking stories, plus much more: