Instant Pot Accessories & What You Really Need For Your Electric Pressure Cooker
This Post Contains Affiliate Links. Click Here To Read Our Full Disclosure.
Welcome to the Instant Pot Accessories list and what you really need for your electric pressure cooker. Forget all the hype that you must own several accessories for your Instant Pot as in reality you actually need less than you actually think. I am a frugal mum with three kids and these are the Instant Pot accessories I actually use on a day to day basis.
But first you are probably wondering why you need Instant Pot accessories at all and what is the point of them?
Well that's what most new Instant Potters usually think. You have already bought the equipment, everything goes into one pot so what could you need?
In a nutshell, there are a few bits and pieces that you will need depending on what of course you plan on cooking in your Instant Pot.
For us for example we only used other things that we had in the kitchen cupboards and then ventured back to Amazon and via local shops to get ourselves kitted out for more adventurous Instant Pot cooking.
The Ups and Downs of the Instant Pot
When you first purchase an Instant Pot, or in many cases have an Instant Pot purchased for you as a gift, it can be a HUGE learning curve. All of a sudden you are taught that you can cook Instant Pot cheesecakes, boil perfect Instant Pot eggs, make your own yoghurt and even make tough meat tender.
But it is also like starting to cook again from scratch. You have been taught how to cook eggs one way and now you are being told a completely different way.
It can be confusing and rather frightening when you start, even though you can soon get used to it.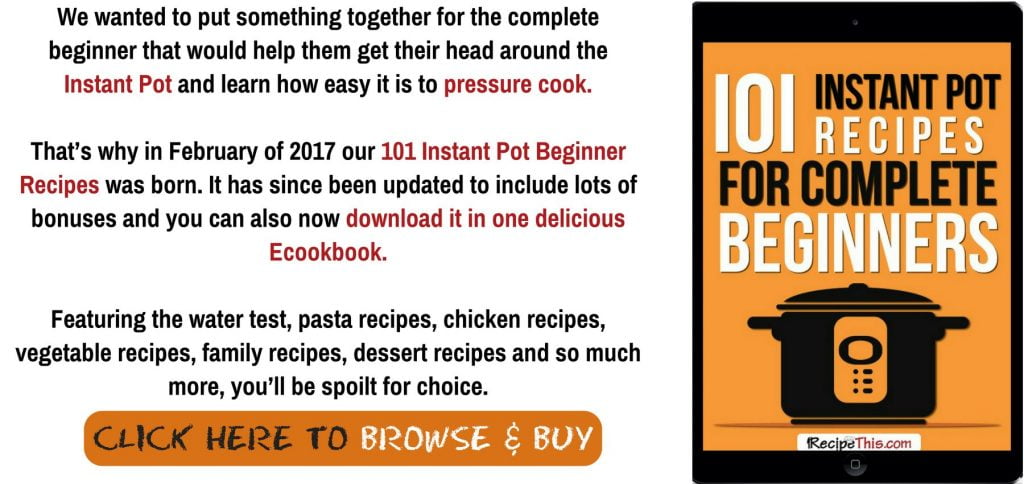 Then someone mentions all these different accessories and all of a sudden you are having another down day as far as the Instant Pot is concerned. Therefore, I decided to put the ultimate Instant Pot Accessories List together (including what you already have at home) for what you really need so that you can start one step at a time.
We are also very frugal when it comes to what we buy for our kitchen and all the items below we consider to be Instant Pot Accessories Must Haves rather than luxury household purchases!
Plus, we have edited this Instant Pot Accessories List on the 2nd anniversary of getting our first Instant Pot Pressure Cooker, so that we can highlight Instant Pot Accessories that we have never used or rarely used. You would be surprised by what Instant Pot Accessories we have seen recommended and to this day have never needed or used!
Instant Pot Accessories Bundle
If you don't have time to spend ages looking through our Instant Pot Accessories list, then why not just buy an all in one bundle? Get 12 different Instant Pot accessories for a one off low price and just get started with the Instant Pot.
It includes accessories such as a steamer basket, spring form pan, egg bites moulds, silicone mitts and much more.
Click here for the best ever Instant Pot Accessories Bundle
Instant Pot Steaming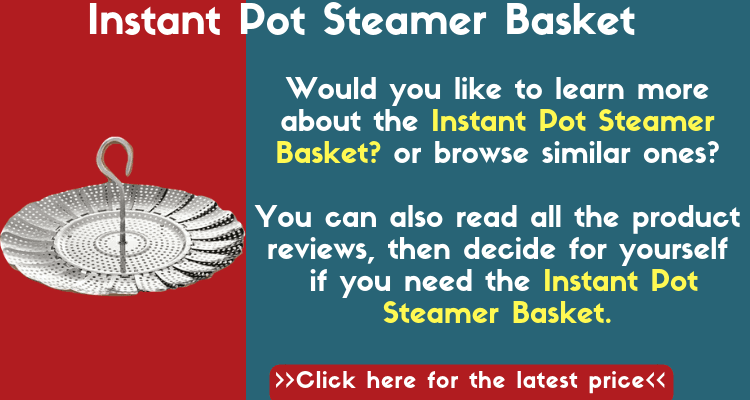 If there is an accessory that I would recommend that you buy with the Instant Pot I would say it would be a good Instant Pot Steamer Basket. The easiest way to start cooking is with steamed meat, fish and vegetables and you want a steaming basket to go with it.
We use a steaming basket whenever we cook salmon, broccoli and potatoes and it makes a fantastic lunch for when you are following a healthy diet.
We also use them for any vegetable, most potato dishes and delicate meat and fish. Its our most used of all the Instant Pot Accessories.
This is the best Instant Pot Steamer Basket right now.
Here are more Instant Pot Steamer Baskets:
Instant Pot Crisping
The new Instant Pot Accessory on the market has got me so excited. I am so excited I want to jump up and down on the table telling the pressure cooker community how fantastic it is.
It converts your electric pressure cooker into an air fryer and you can now crisp up all your favourite Instant Pot food.
My first thoughts are:
Melted cheese on top of a pasta casserole
Crispy chicken wings
Baked Potatoes
Roast Duck
Philly Steak Sandwiches
But thanks to the Mealthy Crisp Lid the potential is HUGE.
Instant Pot Sealing Rings
This is something that you should purchase for when your silicone ring that you bought with your Instant Pot is worn out. They don't have a very long life span and you want to have a backup one for when you need it.
There is nothing worse than when you go to cook something in your Instant Pot and your old one suddenly dies on you and fails to reach the pressure.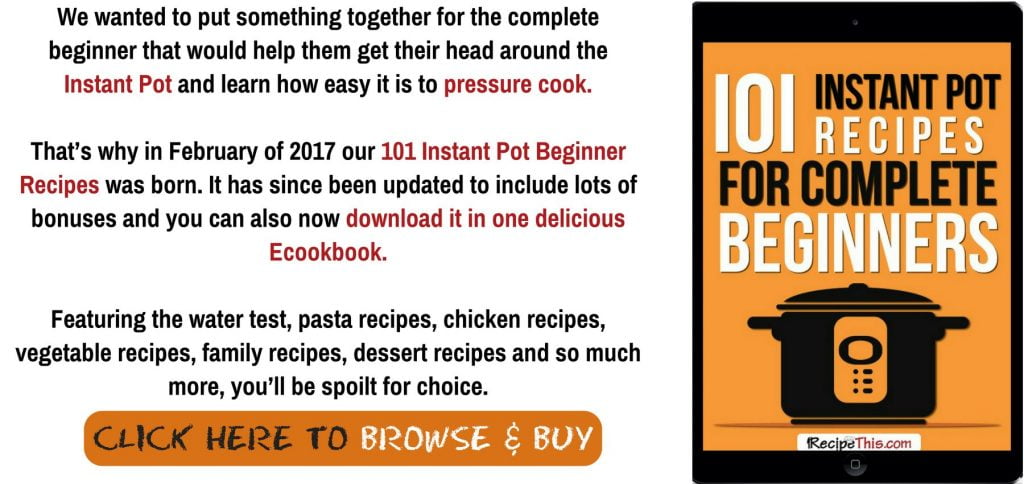 There are many brands selling Instant Pot Sealing Rings and you can also get a sealing ring direct from Instant Pot. We recommend an original one from Instant Pot or you can check out this cheap sealing ring instead.
Instant Pot Cake Pan
As soon as you start cooking cakes in your Instant Pot you will need a cake pan. It will need to be 7 inches (17cms) for it to fit perfectly inside your Instant Pot.
We thought at first that 7 inches was not big enough but once you fit it inside your inner Instant Pot you will see why you need it to be this size. Then whenever you make a cake flour it before using it and cook the cake inside it. You could also invest in some similar sized ones too, depending on what kind of things you plan on cooking in your Instant Pot.
For example, a cake pan for the Instant Pot also works well for cooking a frittata, scalloped potatoes or even a round meatloaf. Don't think you don't need one just because you don't like cheesecake.
More Instant Pot Cake Pans
Instant Pot Yoghurt Making
Once you make yoghurt in the Instant Pot, you will never want to buy it again. Simply put, it is a life changer.
I would highly recommend that you get the Greek yoghurt maker as it will really help you get started. You can then use it whenever you are making any of the yoghurts and it will simplify the process for you.
More Instant Pot Yoghurt Accessories:
Instant Pot Silicone Set
I love this as the ultimate starter kit for your Instant Pot. It has all the different Instant Pot silicone accessories that you would need such as mitts, sealing lid and pot holder. We love the pot holder for easily removing items from your Instant Pot.
Here are more Instant Pot Silicone Accessories: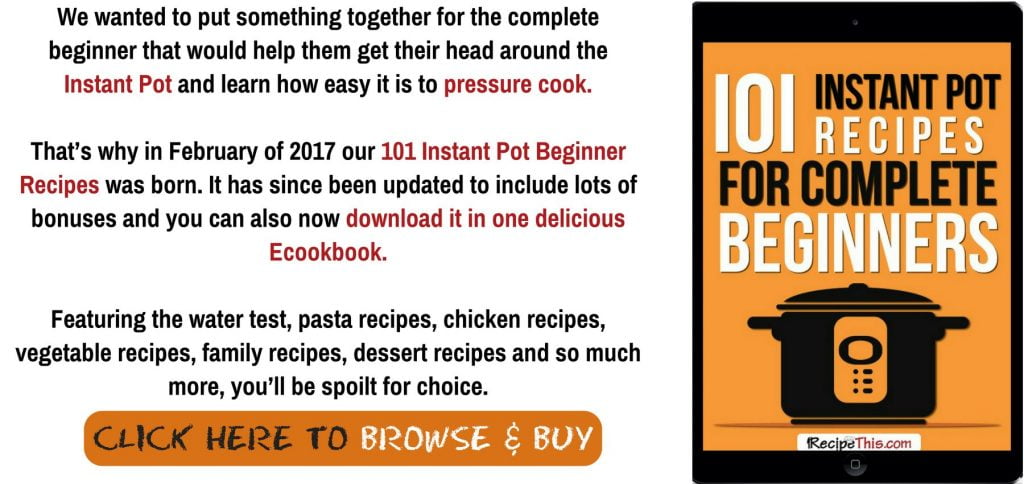 Instant Pot Steamed Pudding Bowl
If you want to cook Instant Pot Steamed Pudding, then this is certainly an essential Instant Pot accessory. Use it to make a steamed toffee pudding, steamed spotted dick or even for a quick sponge to have with some custard.
This pudding bowl also fits perfectly into the instant Pot, so you do not have to worry.
Instant Pot Ramekins
I mentioned these last week in my Air Fryer Accessories List and I am mentioning them again because they are perfect for the Instant Pot too. Say for example you want to make a naughty chocolate pudding that would require steaming. You would simply place the ingredients into the ramekins and put them on the steaming shelf.
I also love them for mini versions of classic recipes such as mini stuffing pots, potato gratins and sticky toffee puddings.
Or for an alternative to ramekins and for the cheesecake lover, how about these mini cheesecake pans? By Astra Gourmet and oh so amazing!
Your Kitchen Cupboards
I would always say to start with a nosy around your kitchen cupboards and see what useful things you have that you can use. Look for ceramic or glass dishes that fit in with the size of your Instant pot, baking pots and so forth.
The best thing we found in our cupboards was a small quiche dish that we hadn't used in a long time. It has served as being the perfect size for making pastry dishes when you slot it on top of your steaming shelf.
Also remember – you can use anything in the Instant Pot that will A) fit in the Instant Pot B) is oven or hob safe. Have a good look around and see what you have that best suits it.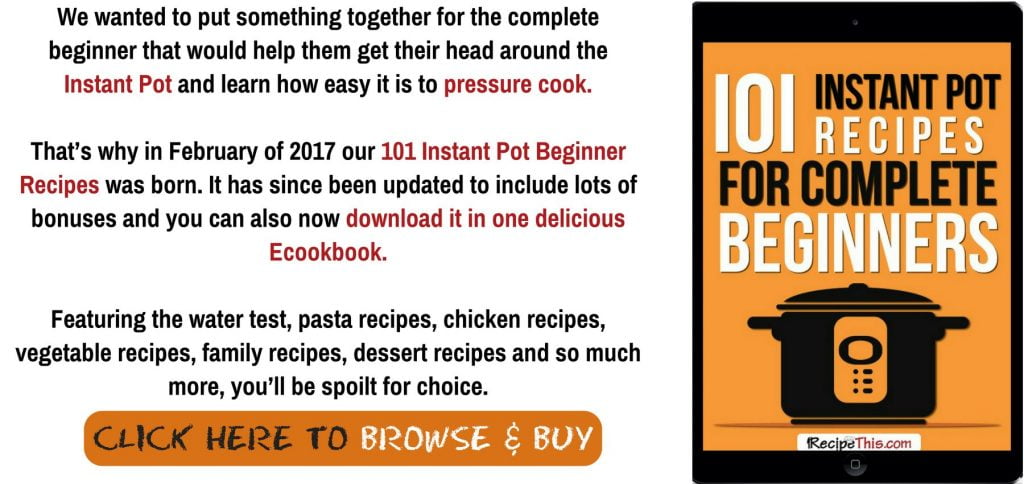 More Instant Pot Accessories
Below are Instant Pot Accessories that are one offs. For example, Instant Pot Accessories that are so fantastic, they just need a mention and many people have not even thought about these accessories!
Other Instant Pot Accessories

Here are some other accessories for your Instant Pot that MIGHT come in handy but what we wouldn't consider to be essential. We have not used any of these items in the 2 years that we have been using the Instant Pot, but we know other people have. I suggest you place these Instant Pot Accessories on your back burner and get them as you feel you need them.
Instant Pot Steamer Video
We have also created an Instant Pot Steamer video where we talk about what Instant Pot Steamer baskets we use the most. You can also see them all in action.
Instant Pot Accessories In Summary
You will find online that there is a serious case of "information overload" as far as Instant Pot Accessories are concerned. Anyone and everyone have a list and I find that a lot of them are over the top and include things that you are rarely going to use. I am all about frugal and those above I use on a regular basis and have found to be very helpful.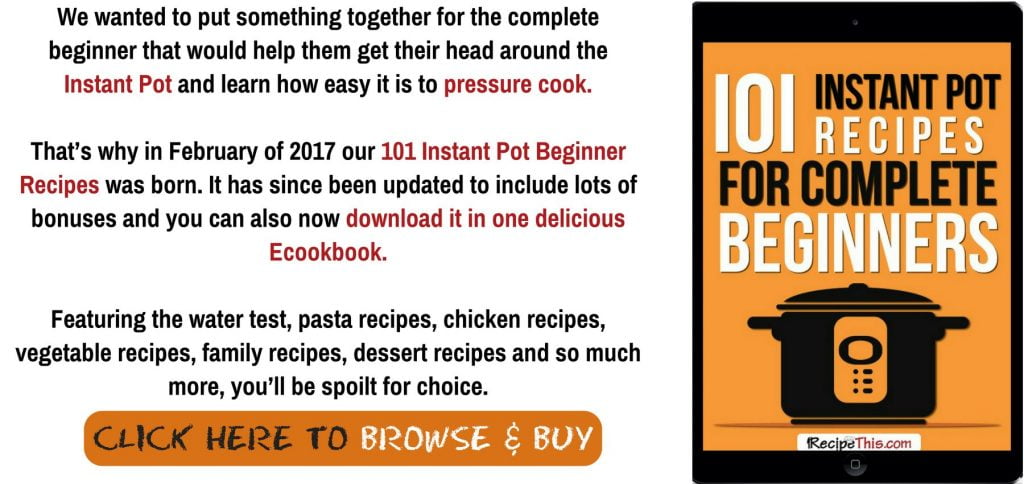 Many of them are used as you start to conquer a new kind of cooking. For example, you might start off just steaming your lunch in which case the only accessory you will need will be the steaming basket. Then you might learn how to make cakes with it and then get a cake tin. Take each day as a new day of a new type of cooking and then there will be no overwhelming feeling.
Pin It For Later!
If you're not ready to get your Instant Pot Accessories now, then pin it for later and then you can come back and get your Instant Pot Accessories later.
I have added the links to all the Instant Pot Accessories that I have mentioned above so that you have a quick easy access list:
Also please note – we own the 6 litre Instant Pot Duo 60 electric pressure cooker as well as the same Instant Pot in the 8 litre size and these are all tools that we personally use with this particular pressure cooker, so it is best to double check to make sure it is compatible with the one that you own.
Instant Pot For Beginners PDF Cookbook

But the best Instant Pot Accessory of all is a good cookbook that is full of ideas to get you started with your Instant Pot Cooking. We created a list of the top 101 Instant Pot recipes for beginners.
It starts you off with the Instant Pot water test, then progresses into easy to follow Instant Pot Recipes. Including steaming vegetables, cooking pasta, rice dishes, desserts and so much more. There are also many diet recipes too that are suitable for Slimming World, Weight Watchers, Paleo, Keto & the Whole30.
You can click here or click on the ebook banner above for more info