My Slimming World Slow Cooker Week
This Post Contains Affiliate Links. Click Here To Read Our Full Disclosure.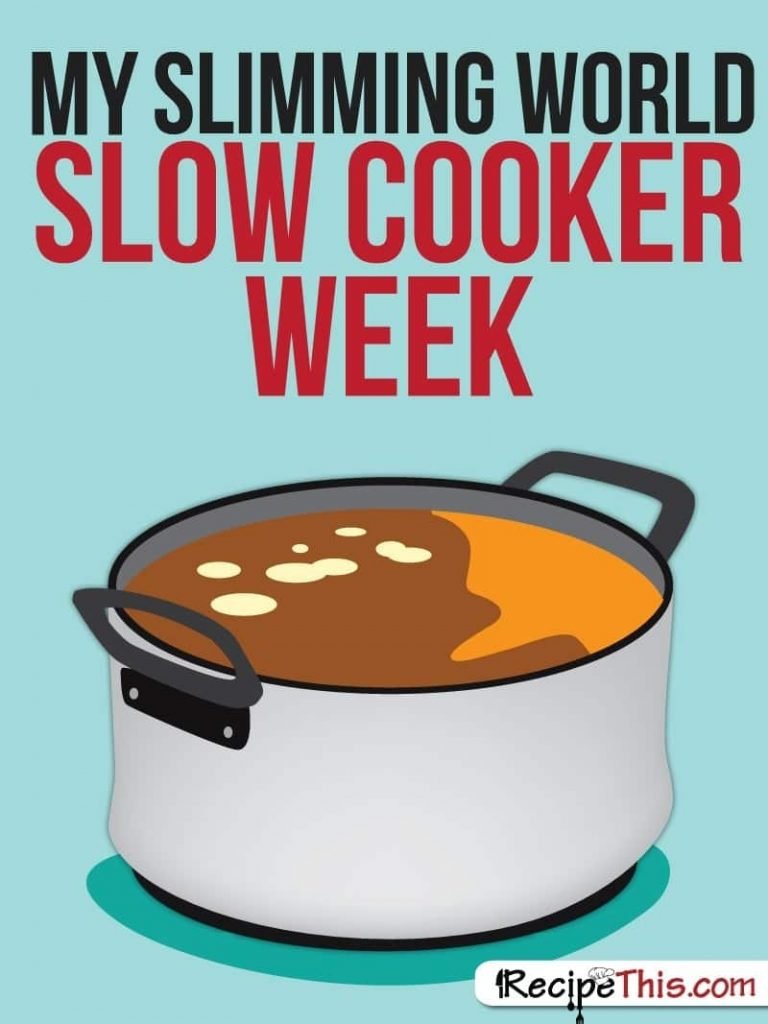 Welcome to my Slimming World slow cooker week. The slow cooker (or the crockpot as you might call it) is an excellent kitchen gadget for the Slimming World diet.
This is because it's very easy to cook in it with zero fat. You can then make nutritious family meals with hardly any preparation time.
 Well that is the plan anyway. With that being the case I am going to have stay away from the sponge cakes and chocolate cakes that taste so good in the slow cooker and stick to things a bit lower in the calories.
I have plans for a range of dishes to keep things exciting and will be going for mainly dishes that you can dump in the slow cooker without much preparation.
I will also be using my favourite Lakeland Slow Cooker for these meals.
If you are on Slimming World (like me) then I highly recommend to be able to enjoy all your favourite family dishes that you have a slow cooker, Instant Pot and Airfryer.
All of which I will be exploring recipes with over these next few weeks.
Plus if you suck at cooking, there is nothing more simple than adding some meat, veg and tinned tomatoes into the slow cooker and then let the slow cooker do the work for you.
Breastfeeding, Slimming World & Healthy Extras
I am a breastfeeding mum to a 7 month old boy. He is adorable but so obsessed with his breast milk. If anyone comes near him with anything but the breast he screams and then howls.
He is rather shocked when anything else is offered to him. Therefore I don't want his supply to dry up or it to be affected through my keen interest in losing weight and getting fit.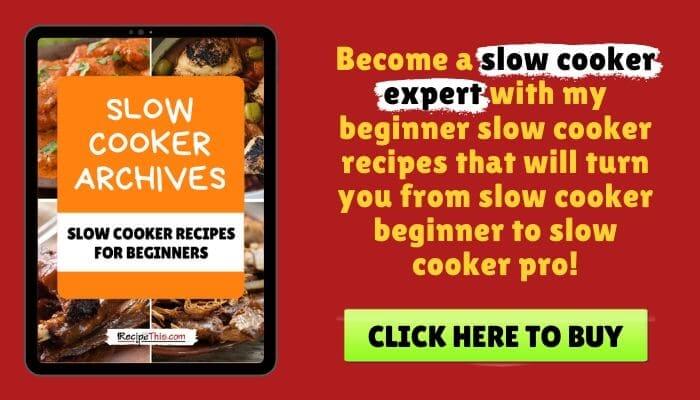 My ultimate goal is to weigh 10st5. I had (years ago been 16st5 and just been a couple of pounds off the goal) and then I got pregnant again and had a colicky baby and it went to pot.
As I embark on my week 2 (this challenge) I am just 36.5 pounds off this goal. I don't plan to rush it but I plan to do exciting challenges to bring some fun into my Slimming World journey.
Last week I lost 4.5 pounds by eating a lot of Slimming World Speed Soup and this week is all about the slow cooker.
But because I am breastfeeding the question has always been about healthy fats, the healthy extras system and what I should be eating.
Firstly I am also pushing myself with exercise therefore I need healthy fats and secondly I hate the healthy extra B's that you get on Slimming World.
But I have no problem getting through the healthy extra A's thanks to my love for cheese.
So this is what I plan to do:
Not have any healthy extra Bs
Have healthy extra A's when I want them
Going with full fat soft cheese rather than reduced and still counting it as a Healthy Extra A
Limiting my Syns to 25 a day (rather than 15) so that I can make way for extra healthy fats such as avocado, olive oil and coconut oil
I tried it last week with less fats and found I produced less milk, which rather frightened me so from this point forward I am adding more of them.
This will also be interesting to see how they plans out with my weight loss.
Slimming World Slow Cooker Week
This week my slow cooker is coming out for the main meal everyday.
It will bring something that is Slimming World friendly to the dinner table, but that the rest of the family can dig into without you feeling like you are on a diet and have to make a different meal.
Other main principles will be:
Dark chocolate every day (we all need chocolate!)
Loads of speed foods
Loads of cheese
Olive oil regularly
Loads of other free food
Not over eating
No snacking
10,000 steps
3 Litres of water per day
For me and for anyone else the main principle above that can make the biggest difference to your health is drinking water.
Cordial, coffee, tea, pop and such like do not help you at all. If you look at countries that have longevity such as Italy, Greece, Portugal and Spain the secret is in the water.
They never diet in their lives and the main principles they follow is that they walk everyday (think about doing those steps), they drink a lot of water and they eat a tonne of vegetables.
So if you could do anything for yourself on Slimming World then do that.
Day 1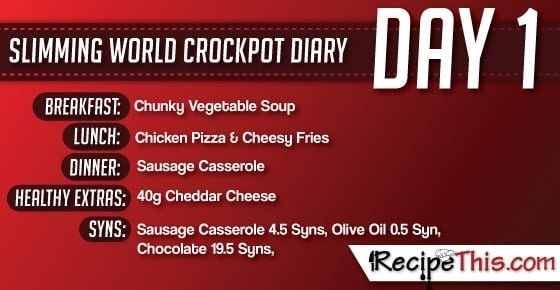 Here I am starting day 1 and to say I am ill prepared is an understatement and I end up having a lot more Syns today than I planned.
Its one of those days when I have been up during the night with the baby, then I am out for a run first thing in the morning, then out shopping and before I know it, its lunchtime and I am starving.
The end result is that there are a few Syns flying around, chocolate that I shouldn't be eating and before I know it I am over 20 Syns.
But this is just one day and I did do a great 20 minute run this morning so that is a bonus!
For breakfast today I had some more of my chunky vegetable soup, then for lunch it was chicken pizza with fries.
If you haven't tried chicken pizza yet then you must as it is delicious. It is were you flatten a piece of chicken breast and then layer the top like a pizza with tomato puree, cheese, onion and tomatoes.
Or whatever your pizza topping of choice actually is.
Then for dinner we have a sausage casserole in the slow cooker (similar to this one here) it is loaded with organic low fat sausages, a huge amount of vegetables, tinned tomatoes and of course fresh herbs.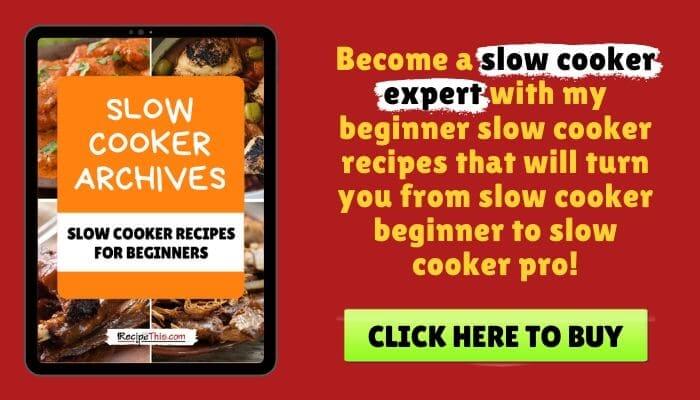 Day 2
Hello day 2 and for breakfast I have some leftover chunky soup from yesterday that I totally forgot about.
Then for lunch it is a pasta bake in the slow cooker. I love the fact that you can just throw in the pasta, veg and then let the slow cooker do the work for you.
I must have spent just 3 minutes prepping it and then a quick stir halfway through and that is it!
Then for dinner we have a delicious vegetable frittata. If you do the SP days then that is your heaven on a plate.
Loaded with vegetables, plus a little olive oil, a little soft cheese and 3 eggs. Plus it stretches to feed four people if you have family to think about!
Plus of course the chocolate is flowing today, as that is the law!
I also manage a great 3km country run this morning, plus walking and a bit of evening exercise on the Wii.
Day 3
For breakfast today I make some pumpkin soup. It is loosely based on this recipe but I fancy a chunky soup rather than a smooth one.
Then for lunch we have chicken pizza again with fries in the Airfryer. Clearly it had to be followed up with some more dark chocolate as life wouldn't be complete without chocolate!
Then for dinner in the evening we have chicken casserole with homemade mash that has been made in the slow cooker.
Another row of dark chocolate in the evening and I am all chocolated out!
For my main exercise today I rock the Wii with a 45 minutes of Zumba and then after Zumba comes chocolate chip cookies.
I know I shouldn't but I did. Dominic made us a super size one each and I am shocked that the Syns actually come in as low as 40 each.
That means I am on day 3 and on about 90 Syns already. Talk about being bad!
Hopefully this exercise will make up for it for a certain extent.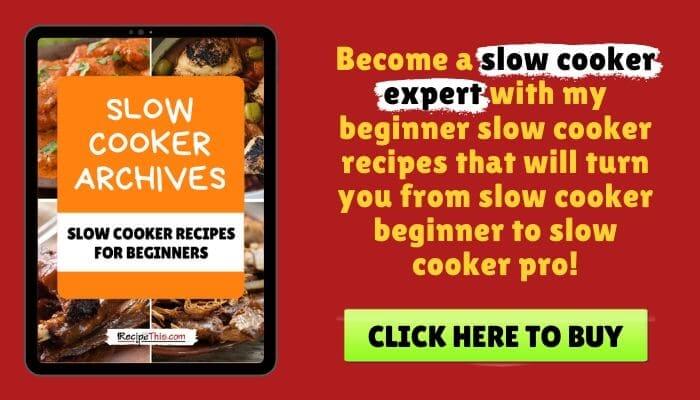 Day Off
It is Sunday and I am up for another day off. I like to do it where I have days off at least once a week so that it doesn't feel like I am on a diet all the time and to eat all the bad things that I have craved. I stick to it a lot better then.
Today is Sunday and I have recipe testing to do for the blog so it is anything BUT good. I am making
But I still try to make it fairly healthy and have soup again for breakfast, then we have noodle soup for lunch and then in the evening we have some roast chicken with potatoes and vegetables.
It was relatively low Syn (well apart from the skin from the chicken) and we all loved it.
Then the recipe testing meant loads of homemade cake, but who cares you only live once don't you.
Day 4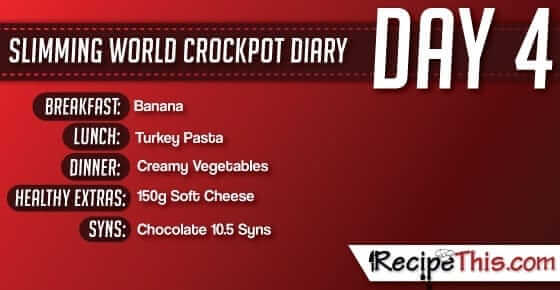 It is Monday and like every dieter its that "did I really eat that at the weekend" moment going on. I had chocolate chip cookies, chocolate cake and chicken skin.
All of which are lethal combos if you want to shift the pounds.
I did keep my exercise up over the weekend though and I am back to it today.
It is banana for breakfast, lunch is more of my favourite vegetable pasta in the slow cooker and then for dinner I have some steamed vegetables in the Instant Pot. Just so that I can increase my vegetables and reduce my calories after the weekend.
For exercise today I start the day with 30 minute exercise video on You Tube. Nothing over tiring just step aerobics for beginners.
Then in the evening I do another 30 minutes of home exercise videos.
Then in the evening it is loads of super speed Slimming World vegetables with some fat free yoghurt. And of course it is followed with some dark chocolate.
Day 5
It is Tuesday and it is that thought that in 2 days I am getting weighed and I was so bad at the weekend.
So after a banana for breakfast I embrace the beautiful Portuguese sunshine and power walk 6km with Jorge on me in his baby carrier.
If you add his weight to mine that would be like 89 kilos worth and makes a workout so much easier for calorie burning.
Then for lunch we have a delicious vegetable salad with couscous. It is yummy and even our fussy little girl actually ate some of it!
Then for dinner we had a delicious Turkish stew that had been cooking away in the slow cooker.
Then after this for exercise (I didn't need to exercise more as I am at 12,000 steps but who said I can't do more) I do 1 2.2km walk with my little girl.
I have Jorge in the baby carrier as he weighs about 7 kilos so it is like walking with weights, while my 2 year old joyfully pushes her baby in her pram.
So cute and so much fun. Though it will never be considered as a power walk with the speed 2 year olds walk at!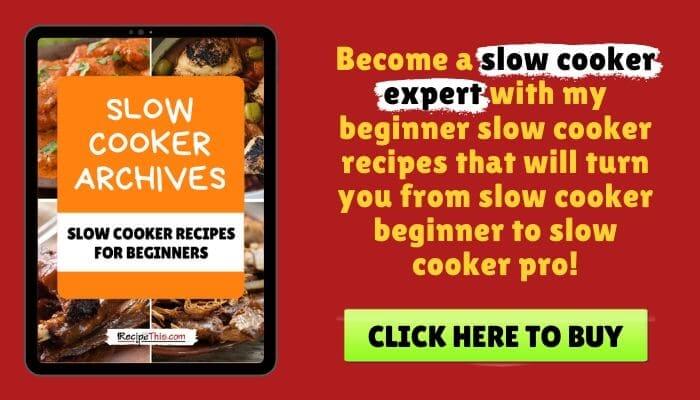 Though what I do know, is that as a breastfeeding mum and one that is increasing exercise that if feels like I am running on negative calories and it feels like I am on empty at times.
Therefore for supper I have some granola with milk. I am really not a cereal type person but I have some in for some recipe testing and just fancy some.
Day 6
It is day 6 and that means it is weigh in day in the morning. I get up and put on my running shoes and give them a good workout in the local countryside.
I live in the country and I can literally run from outside my gate. I do a 4.4km run followed by 600m power walk.
By the end of it I feel exhausted and wonder if it is the fact that it super hot and I have just ran my furthest in 18 months in 25 degree heat!
For breakfast I have some more granola. We are out of vegetables until shopping day tomorrow and it just seems like the best bit for giving me a boost.
Then for lunch we have slow cooked chicken curry and rice. It is delicious and a favourite of mine.
Then for dinner we have some more of the chicken curry but this time it is bulked up with leftover chickpeas and sweet potato that we have that needs using up.
Then I finish the night on some dark chocolate and I am done and tired and out of it.
Slimming World Speed Slow Cooker Week
This week is my second week back on Slimming World and a week of living out of my slow cooker. Slow cookers are so easy and so good to use.
I would be lost without mine. Well actually I have 2 now as one of mine blew up in the middle of this week.
But if I was going to suggest one for you then I would say grab an Instant Pot as they do this plus so much more.
I would also suggest that you switch from high slow cooking (like I have done) to cooking on low if you are out at work all day then you can have a cooked meal waiting for you when you get home from work.
Plus with a slow cooker it is a great opportunity to load your diet with lots of Slimming World Super Speed Vegetables.
For this Slow Cooker week though I would suggest: 
Invest in a good quality slow cooker or an Instant Pot – then you can use them over and over again in healthy recipes to help aid your weight loss.
Vary your slow cooker recipes and then you wont get bored of cooking in it.
Talking Numbers
So here I am at the end of week 2 and my slow cooker week. I have put my body through a lot of exercise and in particular I have run the furthest I have ever run in a long, long time.
I haven't run this far since the summer of 2015. Plus back then I weighed 2 stone less so it feels like a real achievement.
Back then I couldn't do the couch to 5km challenge as it was too difficult. It required that you ran for 30 minutes and here I am doing 24 minutes worth and well into the overweight BMI category.
From a weight point of view I put on 2 pounds. This is something I expected as the problem with a lot of exercise is that you build muscle so hopefully after another challenge next week I should be in for a good loss.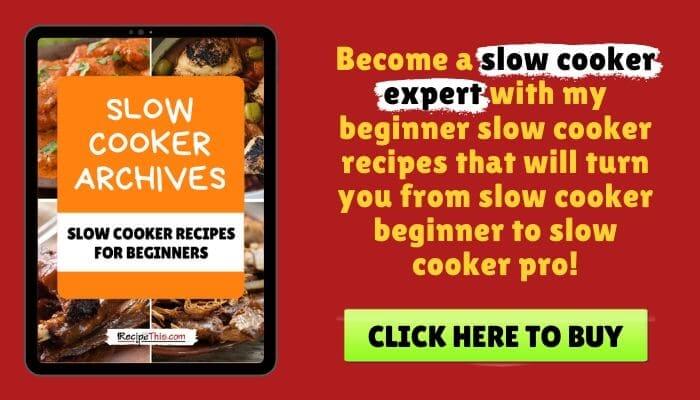 Well without further introduction it is as follows:
Starting Weight = 13st4/84.5 Kilos
Last Weeks Weight = 12st13.5
Current Weight = 13st1.5
Jeans Size = size 16
Today is my day off. I have recipes to test for the blog that involve butter and flour and then from tomorrow I will be back onto it. I am just deciding which challenge I fancy doing next…..
Now Take Action
Now it is your turn. Over 2 weeks I have lost 2.5 pounds and gained control again. I have discovered a new love for exercising and I have learnt to cut down on my love for olive oil.
And check below for the recipes that we featured this week:
5 Slimming World Slow Cooker Recipes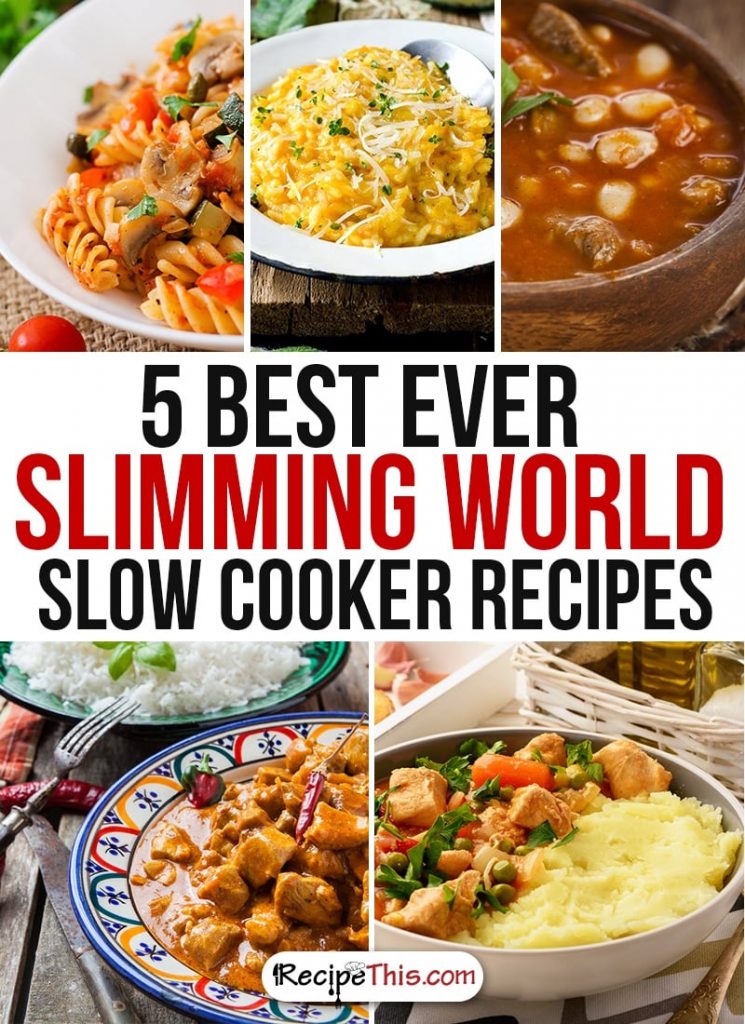 #1 – Slimming World Carrot Risotto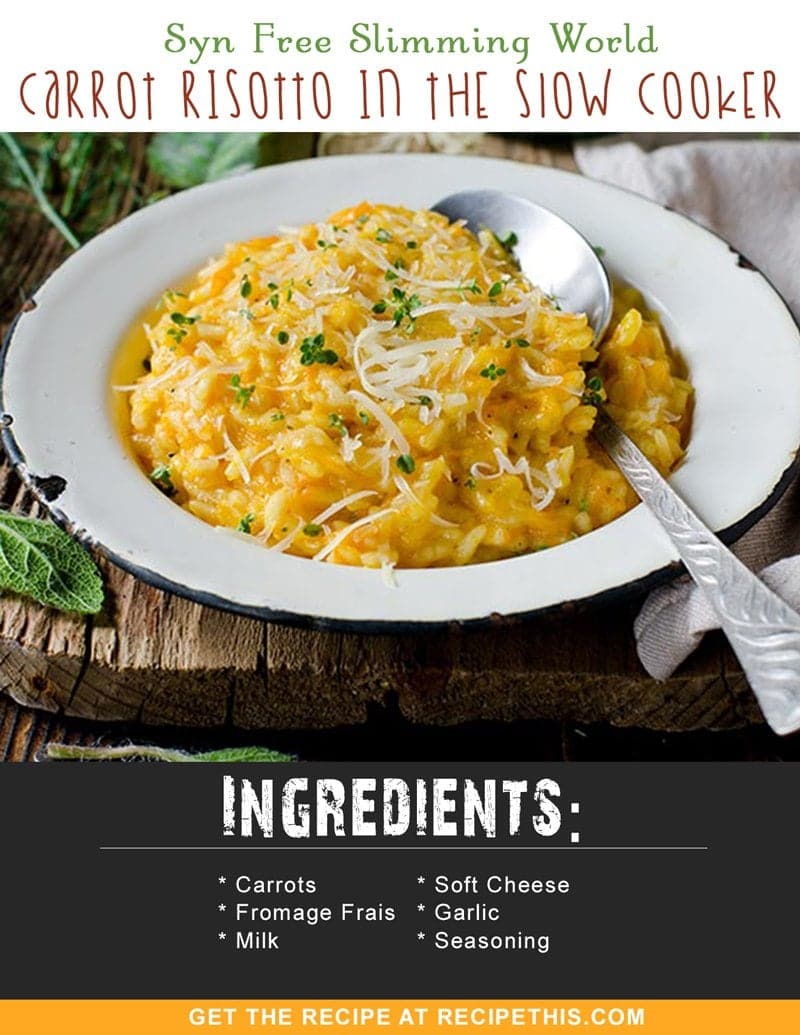 At the start of the list we have this delicious carrot risotto. It is very easy to make and gives you a really good speed food recipe to have with your lunch or dinner.
Or have it as the main dish just add some chicken or fish to complete the meal.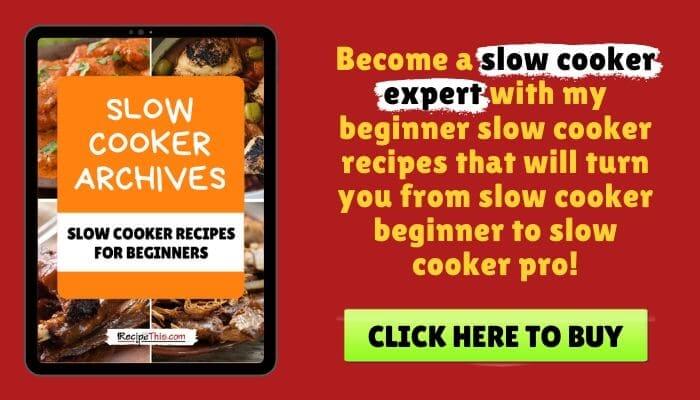 #2 – Slimming World Veggie Pasta
Loaded with delicious in season vegetables and perfect for a hearty family dinner. This is one of those recipes that you can all enjoy as a family, rather than it feeling like you have to make yourself a separate meal.
#3 – Slimming World Chicken Casserole & Mash
I love a chicken casserole and this Slimming World friendly one is perfect for a Sunday dinner or just something that is loaded with chicken that you can dive right into.
#4 – Slimming World Chicken Curry
If you are missing your Indian takeaway then this is your Plan B. Full to bursting with goodness along with Indian flavours this is a true diet winner!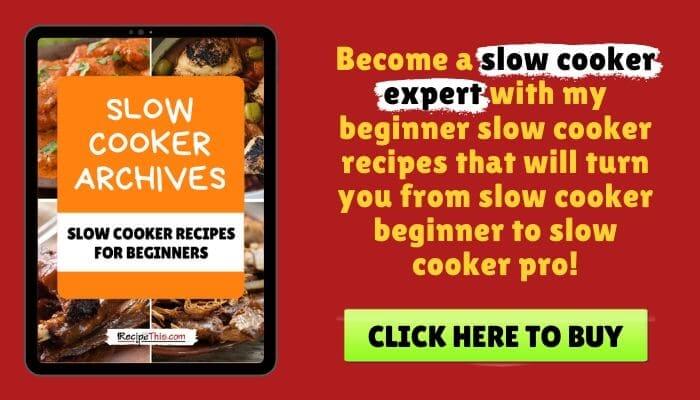 #5 – Slimming World Turkish Stew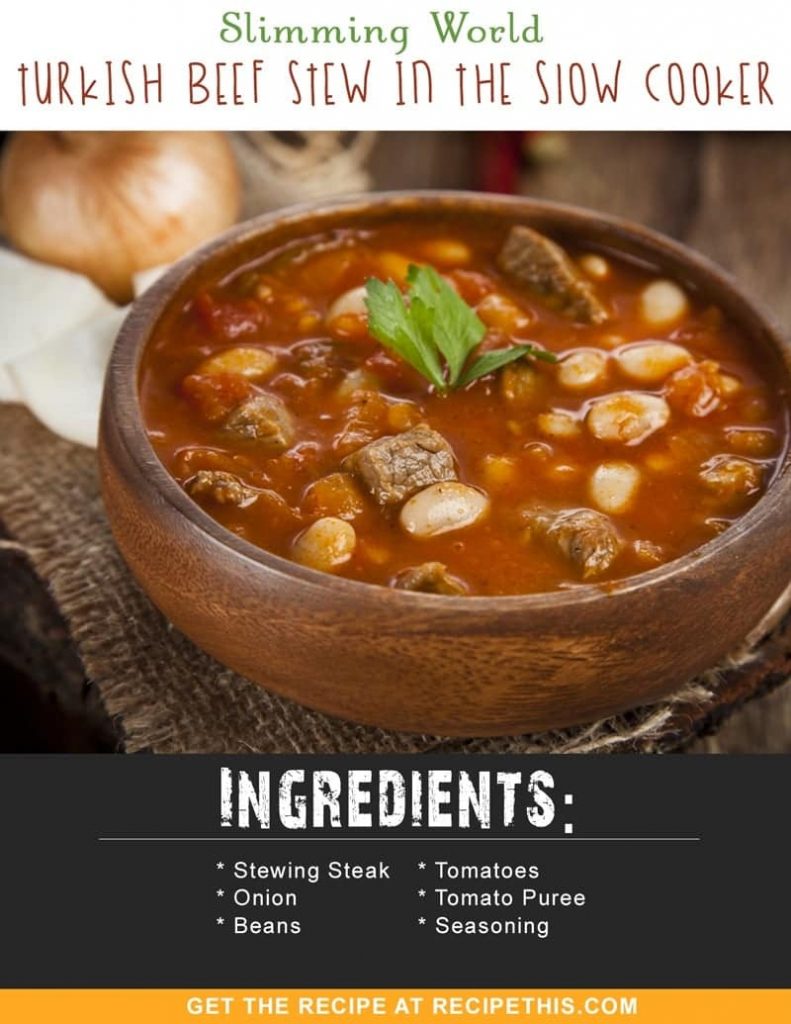 A bit spicy but great for something quick where you can throw everything into the slow cooker and let the slow cooker do the work for you.
Also because of the mixture of beans and hearty meat it is great for a really big protein boost that will keep you full for hours.
Or you can check this link for a whole range of Slimming World Books.