I was lucky enough to win a Greggs Magic Bag from Too Good To Go, brought it home and reheated my Greggs in the air fryer.
Watch over my shoulder, as I get out what we got in our Greggs Magic Bag and also watch our video for what was included.
Greggs Magic Bag
We had just arrived back in England after 13 years living in Portugal. It was a crazy time of finding a new house to live in, sell our old house, get furniture, get the kids into school and so much more.
It was also a great chance to catch up with old friends.
We had a lovely meet up with our best mate, who also introduced us to each other, was best man at our wedding and is also Kyle's godfather.
I have known him since I was about 13 and Dominic since he was about 11.
Anyway, we are showing him around our new place and I was asking him about favourite shops and he mentioned the Too Good To Go App and getting a Greggs Magic Bag.
I had absolutely no idea What Too Good To Go was or even what a Magic Bag was, but I was all ears and Dominic was rolling his eyes, wondering what I was going to be buying now.
I downloaded the Too Good To Go App and watched for Greggs, but I don't know if it was just me, but I seemed to have really bad timing and always seemed to miss it, then I forgot about it, then I started to learn when they were available.
Eventually, I was jumping for joy, driving Dominic mad and shouting from another room, CREDIT CARD DETAILS QUICK I HAVE A MAGIC BAG.
As I realised, I needed to quickly add the payment info before I could secure one and was convinced, I was going to miss out AGAIN.
Well, I got one it was a town away (none available in my local town) and that day at dinner table, we drove down to collect our first Greggs Magic Bag.
Today I will be sharing with you the contents of my first ever Greggs Magic Bag, what we did with it, how to use them to save money and our Magic Bag Video.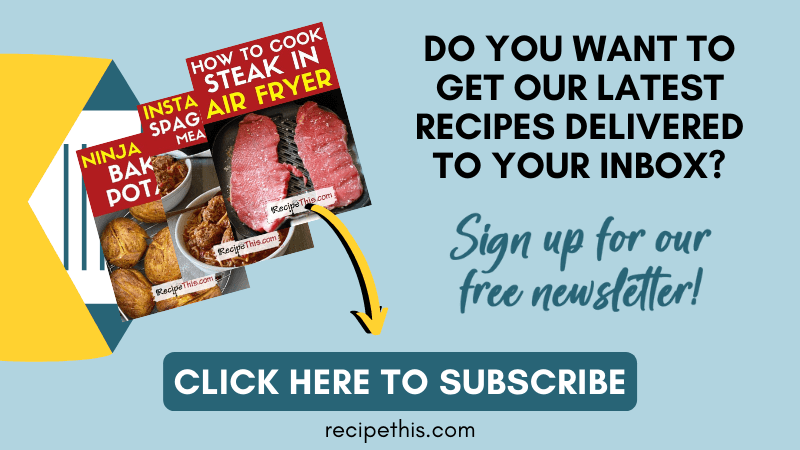 How Do Magic Bags Work?
Before I dive in and show you our too go to go magic bag, I better explain how a magic bag works first.
In a nutshell you use the Too Good To Go App to choose what magic bag you want, then when the magic bags are available you click to get one, pay for it, and then at an agreed time, you go to the shop to collect your magic bag.
Even though I am talking about a Greggs Magic Bag from the UK, there are many choices around the world, with favourite shops from that area.
For example, in the US Starbucks is a popular option and we are waiting for Starbucks to offer one in our area.
The main point of a magic bag is that it's the leftover food from the day. You pay a fraction of the usual cost, it's a fantastic money saver and you are stopping food waste.
How Do I Get A Greggs Too Good To Go Bag?
Firstly, you need to make sure you are signed up to the Too Good To Go App. Simply search for "too good to go" in the app store and download the app.
Then add your favourite stores such as Greggs and then keep an eye out for availability.
Then when you have a bite, select it and make the payment.
Then on the magic bag app you will get a notification of what time you can collect your magic bag from.
Then you must collect within 30 minutes of the time. So I have between 4.30 and 5.00pm. I arrived at 4.28pm and was told to wait until it hit 4.30pm.
You will then see a countdown when its getting close to your collection time.
Then me and the kids went to collect our Magic Bag from Greggs and the kids were as excited as me!
Then when the timer is done you will have a code that you can give to the staff member that serves you.
Then they will give you the Greggs too good to go bag and you can head home with it.
What Do You Get In A Greggs Magic Bag?
They say out of the Too Good To Go bags that Greggs is the best. As soon as we got home, we opened it up to see what was inside.
It can vary very much from Greggs bakery stores, so don't expect that you will have the same as me, its just a general guide.
Here is what was in our Greggs Bag:
#1 Greggs White Chocolate Chip Cookie
We had a yummy white chocolate chip cookie in the bag. It was broken, but who cares when it's a cookie.
Now I had eyes on this, but whether the kids would let me or not, is another story!
And also do check out our air fryer white chocolate chip cookies as they are just as good!
#2 Greggs Jam Doughnuts
These jam doughnuts were delicious, just such a shame there are 4 and we are a family of 5.
Though we all managed to share them without arguing.
#3 Greggs Yum Yums
You're probably wondering where have we been? But I had never tried or even heard of a yum yum until we got our too good to go bag.
But I must say that I was impressed with it and it makes me want to go and get another magic bag.
#4 Greggs Croissant
I love a croissant and this Greggs croissant was really good too. I warmed the croissant up in the air fryer and was amazed at how good it was, especially loaded with my favourite cheese.
If you do love a croissant, I highly recommend the air fryer for them.
#5 Greggs Chocolate Muffins
There were two of Greggs chocolate muffins included in our Greggs too good to go. I love chocolate muffins and you can warm them up in the air fryer as well.
Or make a batch of our air fryer chocolate muffins.
#6 Greggs Chicken & Bacon Pasta
Next in our too good to go magic bag was some chicken and bacon pasta. I notice from watching Tiktok videos that most Greggs bags include a pasta pot.
What is genius about these, is that you can make our instant pot baked potatoes recipe, scroll to the bottom of the post and it shows you how to make a potato bar. You could do this with chicken and bacon pasta from Greggs and it will create a very cheap dinner.
#7 Greggs Sausage Rolls
HUGE sausage rolls addict here. Among my favourite shopping treats is to go into a British bakery and have a warm sausage roll. Its just amazing and I got a pack of four sausage rolls with my magic bag.
Even better you can warm up/reheat your Greggs sausage rolls in the air fryer, or even better try our air fryer frozen sausage rolls.
#8 Greggs Chicken Bake
Then for the final item in our magic bag we had a Greggs chicken bake. Now this is a fight that I won, 1 chicken bake and 5 of us!
It was also rather nice to have a Greggs chicken bake in our bag and of course, the first thing I did was reheat my Greggs chicken bake in the air fryer.
My final thoughts are that it was a great selection of Greggs produce. Getting doughnuts, muffins, sausage rolls and a pasty all in one bag for £2.59 would have been fine on its own, but with everything else too, it's an amazing selection.
Too Good To Go Tips
Watch the Too Good To Go app for a few weeks and then you can see when your local Greggs is selling out and then you can be on the ball at that time.
Add your favourite shops to the app and then you can keep an eye out for bargains.
When you have one coming plan your meals around it. What can you freeze? What are you going to serve it with?
Greggs Magic Bag Video
Below is the video we recorded as we got our first ever Magic Bag from Greggs. I recommend you have a watch as it helps explain the process even more and what kind of contents to expect in your bag.
We also recommend that you join our newsletter at recipethis.com too. You can do so on this link and then you will be informed whenever we have new kitchen gadget recipes.
Can't read it now? Then save it for later!